All-Star Seasons That Will Go to Waste
Elsa/Getty Images

If Kyrie Irving puts up All-Star numbers, but his team's so bad that nobody hears about them, do they make a sound?
Wait, maybe that saying only applies to trees falling in forests with nobody around.
Whatever. The point is, there are a handful of NBA players producing at All-Star levels for teams that simply aren't very good. There's a fair point to be made that maybe those guys should be focusing more on helping the team win instead of worrying about their own stats.
But in the case of Irving and the rest of the players we'll discuss, there's not much else they can do to help.
Being the best player on a bad team is a thankless job, and these guys know all about it.
Begin Slideshow

»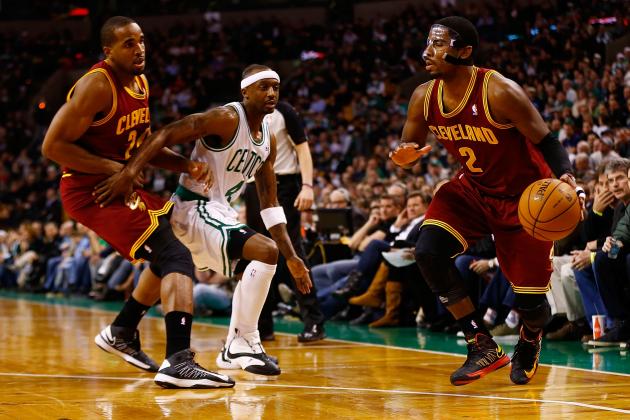 Jared Wickerham/Getty Images

Kyrie Irving is probably the most talented player to make our list.
Despite having almost no help around him (aside from another player we'll discuss later), Irving is putting up some pretty impressive numbers. His 22.7 points per game rank him sixth in the league, and he's scoring them with a high level of efficiency. For a player who draws the near-total focus of the opposing team's defensive efforts, Irving's 46 percent shooting is truly impressive.
It'd be nice if he bumped his assist totals up a bit, but considering his supporting cast, it's not surprising that many of his passes don't result in buckets.
At just 20 years old, Irving still has a ton of room to grow. Hopefully his team improves right along with him. If that happens, he'll soon be parlaying his big numbers into more wins.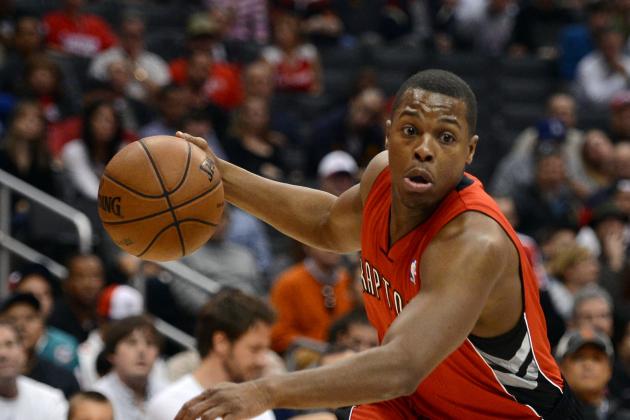 Harry How/Getty Images

The Toronto Raptors' injury-prone wrecking ball of a point guard isn't even in the top 10 in All-Star voting among Eastern Conference guards, but don't let that fool you.
Kyle Lowry is having a terrific season.
He's one of just three players in the NBA currently averaging at least 15 points, five rebounds and six assists. The other two are LeBron James and Russell Westbrook. Maybe you've heard of them.
Thanks to a terrible team record and injuries that have limited him to just 19 games so far, Lowry is toiling in relative obscurity up north. And that's too bad, because he's got legitimate talent and is a whole lot of fun to watch.
Stephen Dunn/Getty Images

Thanks to all of the bad headlines he generates, you might not realize that DeMarcus Cousins is actually having a pretty nice season.
The 22-year-old big man is putting up 16.6 points and 9.9 rebounds in just over 30 minutes per contest. That might not seem like much, but give him a break; it's hard to establish a rhythm when you're suspended for every other game.
Kidding aside, Cousins has immense talent, and it's very possible that the disorganized, leaderless environment in Sacramento is stunting his growth as a player.
Based on all of his troubles this season, there's a good chance he eventually ends up on another team, which might be the best thing for him. A fresh start in a new city—especially if it's one that has some pedigree of success—could reinvigorate his career.
For now though, he's stuck putting up excellent per-minute numbers on a go-nowhere team.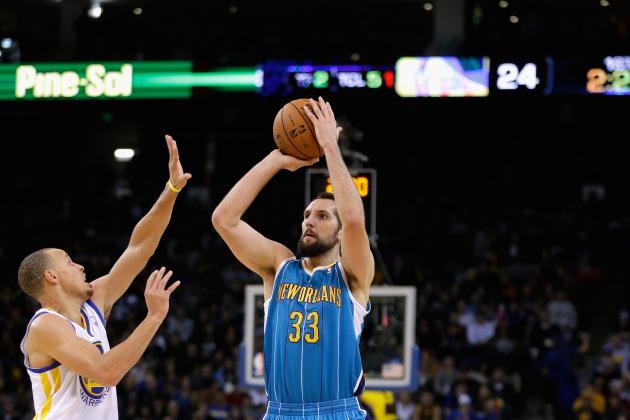 Ezra Shaw/Getty Images

One of the most underrated free-agent signings of the offseason, Ryan Anderson agreed to take his stretch-4 talents to the New Orleans Hornets this past summer.
Since joining the struggling club, he's done pretty much what everyone expected him to do: shoot a ton of threes.
Anderson has bombed away from long distance more frequently than any NBA player this year, and he's knocking down his high volume of triples at a career-best 40 percent clip.
In just under 33 minutes per game, Anderson is averaging 17.9 points and seven boards, a pretty impressive feat for a guy who has come off the bench in nearly half (17-of-32) games this season.
Unless he enters the three-point competition, Anderson isn't going to sniff the All-Star Game this year. His team's 7-26 record has everything to do with that.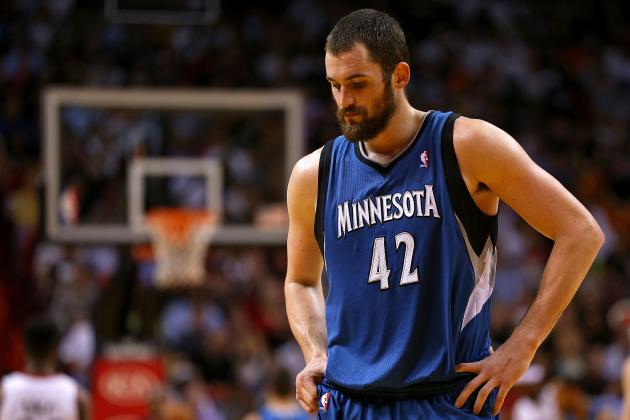 Mike Ehrmann/Getty Images

It really says something about Kevin Love when he's having the worst field-goal percentage year of his career, but is still putting up a ridiculous 18.7 points and 13.8 rebounds per game.
The boards are a separate issue, but Love has managed to keep his scoring average respectable by getting to the foul line at a career-best pace of 9.2 attempts per 40 minutes played.
Once he irons out his shooting stroke, Love will no doubt lift his scoring average into the mid-20s, which is where it's been the last two seasons.
The unfortunate issue for the Minnesota Timberwolves forward is that for all of Love's production, his team can't seem to get anything going. Injuries, questionable draft decisions (Derrick Williams, we're looking at you) and a stacked Western Conference have all prevented Love from making the postseason.
Based on some of his recent comments, he might be getting fed up with his team's lack of progress. If he wastes many more good individual seasons without seeing some team success, he might just jump ship when his player option comes up after the 2014-15 season.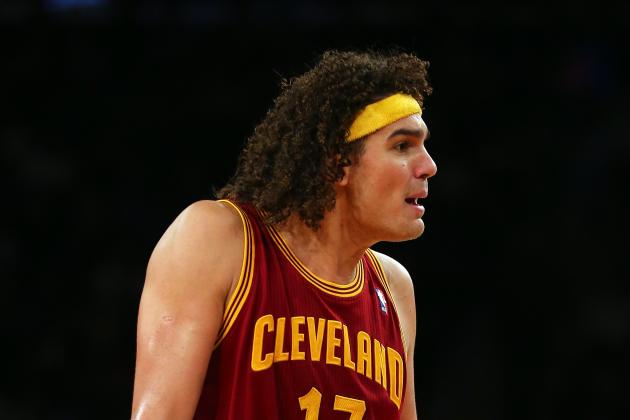 Elsa/Getty Images

Yet another Cleveland Cavalier makes our unfortunate list.
Anderson Varejao has been enjoying the best season of his career, but he's doing it for a team that has won just seven games all year. So basically, his 14.1 points and 14.4 rebounds have counted for next to nothing.
Fortunately for Varejao, he's been the subject of persistent trade rumors, so it's possible he'll soon take the league's second-best rebound rate to a team that can really use his talents.
On a larger point, it really says something about the Cavs that they have two All-Star-caliber players on this list, but are still one of the worst teams in the league. It's almost as though they've completely blown a handful of lottery picks.
Oh wait, that's exactly what happened.