Predictions are tricky in the NFL Playoffs, but one thing anyone can comfortably say: Some relatively unknown players are going to make big impacts this weekend. Those players are called X-factors, and they will be the deciding factors for the winners in the playoffs.
These players aren't considered superstars. They might be underrated, ignored, side-lined or even maligned, but that won't matter come game time. This weekend, they'll be the key to victories with big performances.
These players are the X-factors to watch on Wild Card Weekend.
Vontaze Burfict, LB Cincinnati Bengals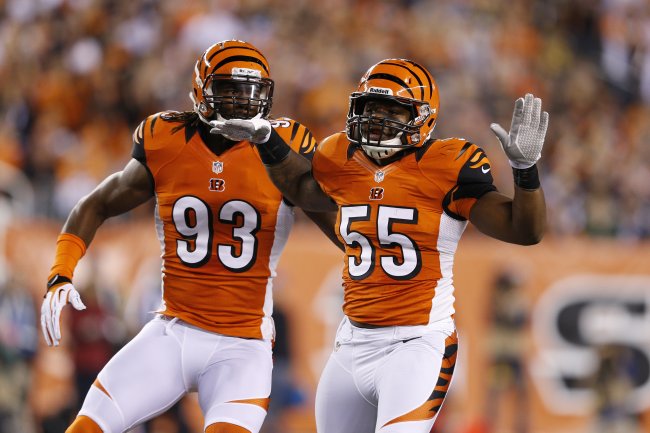 Joe Robbins/Getty Images
Many casual football fans remember Burfict as a guy who fell from first-round status all the way out of the draft. Turns out, that fall was a mistake by most of the NFL, as Burfict has turned into one of the best defensive rookies in the NFL.
Burfict is always around the ball, as his game against the Ravens last weekend showed. Burfict accumulated 18 tackles in that game, seemingly knowing exactly where the Ravens would go on every play.
That kind of nose for the ball will be critical for the Bengals defense, who will otherwise struggle to contain Texans running back Arian Foster. With linebacker Rey Maualuga being a liability in run defense, the Bengals will rely on Burfict to lead the charge against Foster.
Perhaps just as important, Burfict is a fiery player who amps up his teammates while needling opponents. Burfict managed to get the Ravens to commit two personal fouls against him, both clearly a result of Burfict's talking.
In what should be a close game, a big stop or a big penalty could be the difference. Burfict excels at creating both. The Texans are disciplined, but if Burfict can bait them into a penalty or two, that could make a big difference.
Further, if Arian Foster and the Texans' running game gets going, the Bengals can't win. Defensive tackle Geno Atkins should eat up blockers, meaning Burfict will be able to do what he does best: blow up running plays. That will be the difference in a Bengals win.
Randall Cobb, WR Green Bay Packers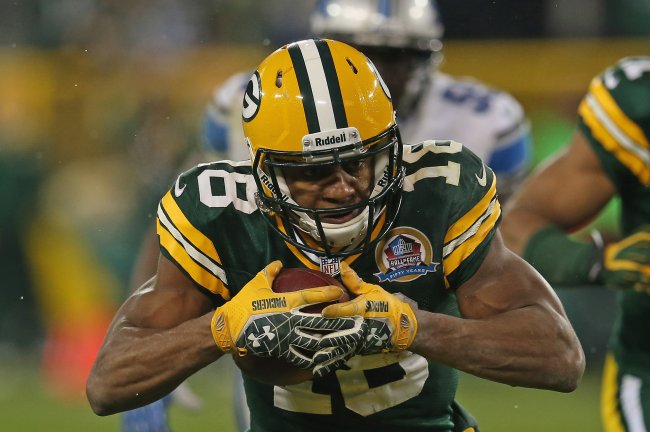 Jonathan Daniel/Getty Images
Randall Cobb had a breakout year for the Packers, but he remains ignored in the discussion of elite receiver. He could change that with a big game against the Vikings.
The Vikings will need a huge performance from Adrian Peterson to win the game. For the Packers, the best defense will be offense. The quicker that offense can put up points, the more burden is put on Peterson and the better chance the Packers have of slowing him down.
As the Packers' most dynamic receiver, Cobb will be crucial in providing that quick-strike capability.
Aaron Rodgers has completed 78 percent of his passes to Cobb on the season, the result of plenty of screens and short passes. If the Packers want to march up and down the field efficiently, they'd be wise to keep attacking with the hyper-efficient Cobb.
Also worth noting is the Cobb is a difference-maker in the return game, with a punt-return touchdown and a 25-yard return average on kickoffs.
Cobb is coming back from a tweaked ankle, so he might be limited to an extent. Don't expect that to be a problem for the dynamic receiver, though, as he leads an efficient offense to a big win.
Bobby Wagner, LB Seattle Seahawks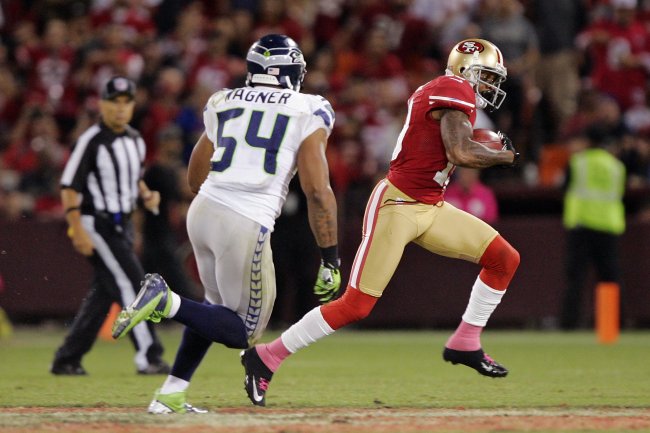 Brian Bahr/Getty Images
The Seahawks' linebackers are going to have a brutal assignment against the Redskins. They'll be tasked with stopping the running game led by Alfred Morris, the scrambling of Robert Griffin III and covering the Redskins' dynamic receivers over the middle of the field. Bobby Wagner's great rookie year should give the Seahawks hope that they can do it.
Wagner's name will probably grow in recognition after the Rookie of the Year award is handed out. Even if he doesn't win, Wagner will certainly be in the discussion after a fantastic season.
He might not be well known, but Wagner will play a big role in this game. No Seahawks linebacker possesses the kind of overall skill set that Wagner has, meaning Wagner will play a huge role in run-defense, spying on RGIII and playing well in coverage.
With three interceptions and two sacks, Wagner is also capable of making the occasional splash play. With plenty of opportunities against a Redskins offense that loves to attack the middle of the field, expect Wagner to come up with another big play in this game.
Solid play from Wagner will be the difference in a battle between the Redskins' hot offense and the Seahawk's hot defense. Wagner will lead the defense to a signature performance, and the Seahawks to a signature win.
Cary Williams, CB Baltimore Ravens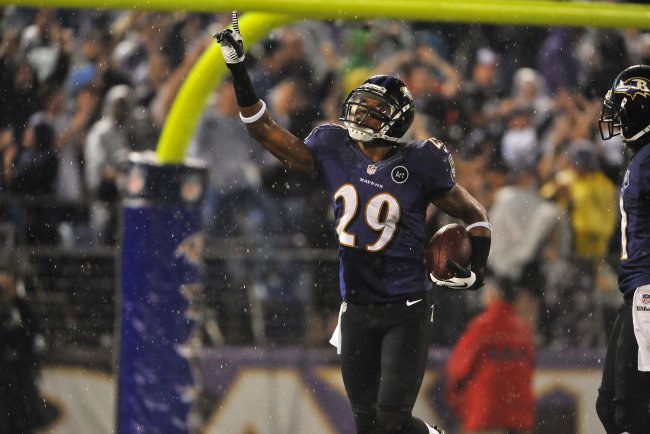 Larry French/Getty Images
The Ravens defense has Bernard Pollard and Ray Lewis returning, and they'll be playing with tremendous fire to send Lewis out on top. Even so, there remains a big hole at cornerback for the Ravens.
Cary Williams is the top corner, but he has struggled at times this season. This weekend, he'll be tasked with covering Reggie Wayne, one of the top receivers in the game.
There are a few reasons to like Williams in this game, however. First of all, Williams has played much better in the later part of the season, slowing down Mike Wallace, Danario Alexander and Victor Cruz.
Second, Wayne is the kind of receiver Williams does his best work against. Though Wayne is crafty and smart, he's not an elite athlete, nor is he a major jump-ball threat. Williams usually gets beat by superior athletes, who either use their shiftiness to get open for short-routes or their jumping ability to make big plays over the top.
As good as Wayne is, he won't challenge Williams in either of those two ways. That gives Williams a chance to play well against the Colts' receiver.
Second, Williams is playing with tons of motivation. Beyond the obvious desire to play well for Lewis, Williams will also be playing for a contract, as his expires at the end of the season. He has a chance to earn a lot of money with a top performance in the playoffs.
Stopping Wayne will be crucial for the Ravens defense, and Williams has the goods to get it done. Expect him to slow down Wayne enough for the Ravens to pull away and win the game.