What Would It Mean If Overeem Failed Another Drug Test?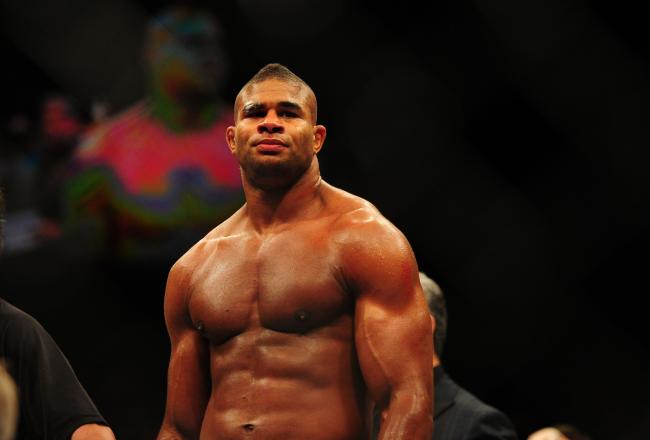 Mark J. Rebilas-USA TODAY Sports
The last eight months must have been the most painfully slow of Alistair Overeem's life.
They must have been spent in utter helplessness and frustration, as the title shot he was promised was passed to two separate men, with the UFC heavyweight wondering whether he would ever get his day.
On Thursday, he took another step in ending that wait, as he reapplied for a licence to fight in the state of Nevada, after being stripped of those privileges for failing a drug test back in April. Now, according to MMA Fighting, all he has to do is wait until Monday, when he appears once more in front of the Nevada State Athletic Commission (NSAC) to argue why he should be allowed to fight.
If the commission accepts his application, Overeem is already scheduled to fight at UFC 156 in February, where a path back to the title has already been laid out for him. If he defeats Antonio Silva at the event in Las Vegas, he'll more than likely be given a chance to face Cain Velasquez for the UFC heavyweight championship.
There are some who say the Dutch fighter is entirely undeserving of such a quick route back to the title shot. After failing a drug test, there are many who cast doubt on his entire career as a mixed martial artist.
Accusations of being a dirty fighter have dogged Overeem ever since he dramatically gained an eye-watering amount of muscle to move permanently up to heavyweight in 2007 after a long career at 205 pounds.
The suspicions have some credibility. For one, Overeem spent most of the early part of his career fighting in Japan, where there was no drug testing. For another, back in December 2011, in the run up to first UFC fight against Brock Lesnar, he failed to submit to a pre-fight drug test—a serious offence in any professional athletic competition.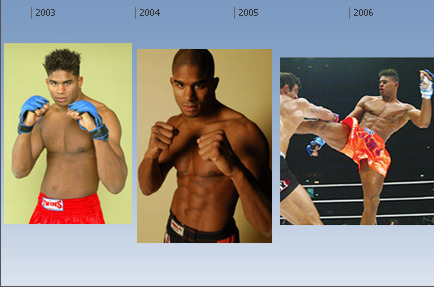 It was that failure which led the NSAC to demand that he give two random tests before his scheduled title fight in April last year, which ultimately resulted in him failing that test and being suspended for nine months.
Of course, Overeem has argued successfully that his failed test was due to an injection to treat an injury given to him by a doctor. But if he fails a second test, it would be hard to imagine how he could resurrect his image as a fighter.
His upcoming opponent, Silva, has already said that Overeem won't be clean for their fight in February—the stain on his character for failing the first test is already permanent. However, considering that he is, once again, so close to a title shot, the consequences haven't been anything he couldn't handle.
If he fails a second test, things could be a lot different.
His relationship with UFC president Dana White already tanked after he failed the first test. If he was to fail a second, it's hard to imagine he'd be kept on in the promotion. Other fighters have been cut for far less.
Nate Marquardt, for example, failed a drug test in 2005 in his first ever fight for the promotion. When, in 2011, he failed to test within the legal limit for epitestosterone to testosterone ratio—a test for performance enhancing drugs—he was immediately cut from the promotion.
However, in the world of mixed martial arts, such punishments seem to count for little. Josh Barnett, for example, has failed three drug tests as a professional fighter. He's nevertheless managed to salvage a successful career outside the UFC, culminating in an appearance at Strikeforce's heavily promoted heavyweight grand prix, and today he stands on the verge of being readmitted into the world's biggest MMA promotion.
In fact, Marquardt too, after a successful stint at Strikeforce, is on the verge of being brought back under the UFC umbrella.
That does not indicate that the UFC would definitively turn its back on Overeem should he fail a test again, or that he wouldn't be able to continue as a fighter elsewhere.
This article is
What is the duplicate article?
Why is this article offensive?
Where is this article plagiarized from?
Why is this article poorly edited?