NASCAR: 4 Drivers Fans Hate to See Win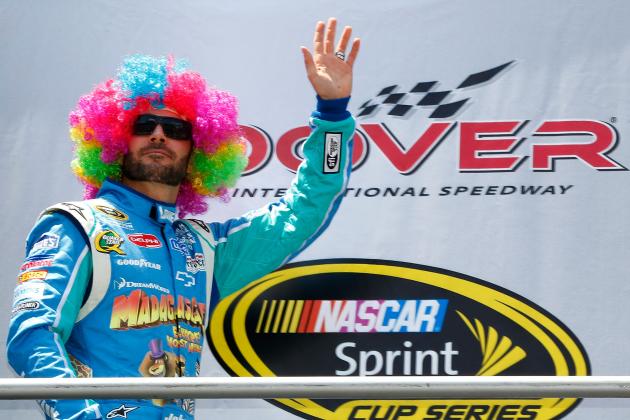 Geoff Burke/Getty Images
Jimmie Johnson is one driver fans (non-Johnson fans, obviously) hate or like to boo because he wins so much (and no, that's not his real hair).
There are drivers that fans love to see win races, including Dale Earnhardt Jr. (in those rare instances), Jeff Gordon, Carl Edwards (although it's been a while), Tony Stewart and others.
And then there are drivers that fans hate to see win, either because of fans' perceived belief of arrogance by said driver(s), or sometimes because a driver just wins too darn much.
The interesting thing is that, typically, we have a minimum of five drivers on this type of slideshow. But after a long and hard look at all the drivers in Sprint Cup, to be fair, there really were only four choices where boos may outweigh cheers when a driver pulls into victory lane.
Let's look at the four drivers currently in Sprint Cup that draw fans' ire when they take the checkered flag and head to victory lane:
Begin Slideshow

»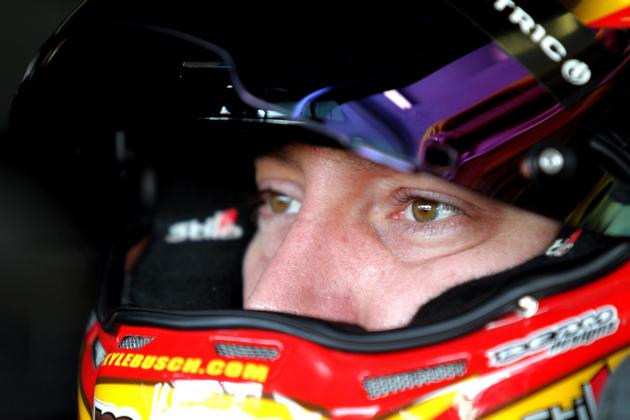 Jerry Markland/Getty Images

Without question, Kyle Busch is the driver fans most hate to see win. Fortunately for him and unfortunately for the fans, he wins a lot (well, 2012 was definitely a down year, for sure).
Busch has come to revel in the role of villain in NASCAR, and relishes giving it right back to fans that boo him. That's one of the main reasons why Busch came up with his trademark bow after getting the checkered flag. It's kind of his way to both thank those who are cheering him for doing a good job, while also getting a superfluous jab at those that are doing the booing.
Yes, 2012 was a down year for the 27-year-old Busch, including missing the Chase for the Sprint Cup for the third time in his career. He also saw a significant downturn in wins—primarily because he cut way back on his extra-curricular non-Sprint Cup competition (such as the Nationwide Series and Camping World Truck Series).
For a driver who has 105 combined wins across all three series (24 in Cup, 51 in Nationwide and 30 in Trucks), Busch went to victory lane just once this past season, when he won the spring Sprint Cup race at Richmond. And while he challenged at times, there were no other wins for Busch in the Nationwide or Truck Series competition in 2012.
Just one win in total this past season overall? You must admit that's quite a huge contrast from the 18 races Busch won in 2011 across all three NASCAR platforms.
Will we see him back in victory lane more frequently in 2013? His fans certainly hope for, as do his non-fans, because they didn't get much opportunity to boo the younger Busch brother in 2012 and can't wait to do so again in 2013.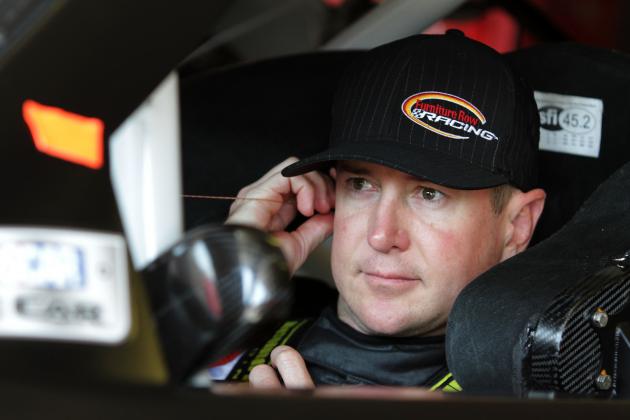 Jerry Markland/Getty Images

There's a certain kind of irony in Kurt Busch's career.
When he won the first Chase for the then-Nextel Cup championship in 2004, it appeared Busch had arrived as one of the series' premier drivers.
Then the following year, he had a late-season run-in with a sheriff's deputy near Phoenix, prompting his suspension from Roush Racing for the final two races of the season. That seemed inconsequential, though, as he had already announced he was heading to Penske Racing the following year to replace the retiring Rusty Wallace.
Things got better somewhat in the Penske camp for Busch, where racing fans that didn't like the elder Busch started directing their hate toward his younger brother, Kyle. Kurt made the Chase in 2007 (finished seventh) and again in 2009 (finished fourth), but struggled to 11th-place finishes in each of the following two Chases, 2010 and 2011.
Unfortunately, a late-season profanity-laced blowup directed at ESPN reporter Dr. Jerry Punch was the final straw and Busch lost his ride shortly thereafter.
He bounced back somewhat with Phoenix Racing in 2012 (but some habits were hard to break, as he was suspended for one race) and, despite a minuscule racing budget and organizational staff, did well enough to sign with Furniture Row Racing near the end of this past season and will run a full campaign in 2013.
With some of the run-ins he's had, it's not surprising that fans hate to see the elder Busch brother win a race or do well. While he didn't win any races on the Cup side in 2012, he did win two Nationwide Series races, one driving for younger brother Kyle's team, the other for James Finch's Phoenix Racing.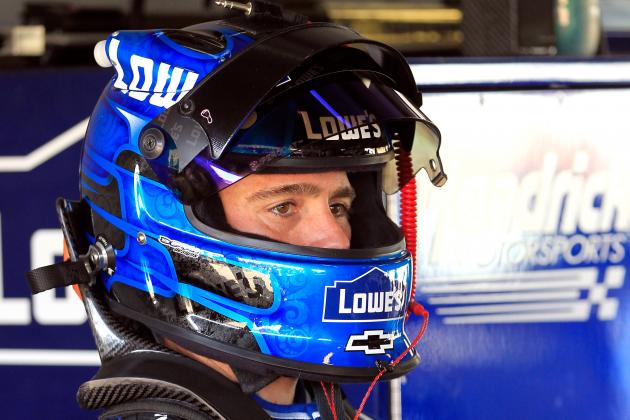 Chris Trotman/Getty Images

How can you hate or boo a driver who won a record five consecutive Cup championships (2006 to 2010)?
For some fans, it's easy if that driver is Jimmie Johnson.
As great of a driver as Johnson is, with 60 career Cup wins, many fans still hold it against him for some of the misdeeds that got crew chief Chad Knaus suspended several times over the years—particularly at the start of Johnson's five-season championship run—for violating NASCAR rules.
Allegations of cheating ran rampant for quite some time, although NASCAR never came out and said Knaus was intentionally or blatantly cheating, just that he violated NASCAR rules and was punished accordingly by the sanctioning body's bylaws.
But Johnson didn't do himself any favors by winning so many championships or races. Fans got tired of him winning so frequently, prompting some to stop watching the sport on TV or attending races in-person.
Now that Johnson has failed to win a championship in the last two seasons, much of that anger and angst has dissipated. But JJ still continues to win regardless, capturing the checkered flag five times in 2012 and two times in 2011 (which also happened to be a career single-season low number of wins for him).
With the way he bounced back in 2012, it wouldn't be surprising if some fans flashed back in time, saying, "What? Jimmie won again? Anybody but him!"
Granted, Johnson is one of the sport's most popular drivers and has a huge fanbase. But show me a driver that is even marginally as successful as Johnson and who still gets booed when he wins—and his last name isn't Busch. It just doesn't happen.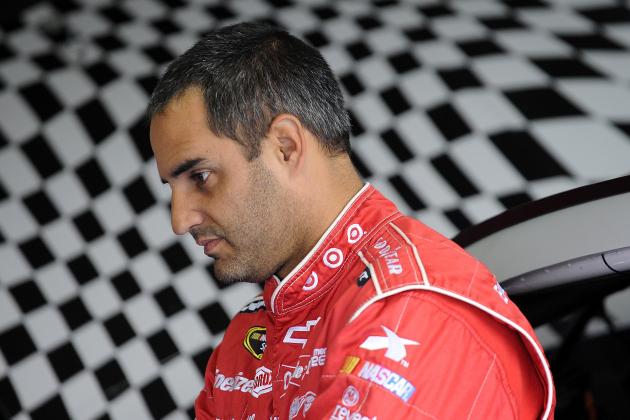 Jared C. Tilton/Getty Images

We probably could have ended the list at three drivers and called it a day, but we felt it important enough to include Juan Pablo Montoya in this category as well for a number of reasons.
First and foremost, the native of Colombia has a decent fanbase. But at the same time, Montoya has had countless on-track run-ins with numerous drivers (it might be easier to count who he hasn't had run-ins with than those he has), and has drawn not only their ire but also that of their fans.
At the same time, booting or hating Montoya for winning isn't exactly an everyday occurrence in NASCAR. While he former Indianapolis 500 winner and open-wheel ace had great success in that type of racing (18 wins combined across Formula One, IndyCar and the defunct CART series), he has struggled for sure since coming to NASCAR.
Montoya has a grand total of three wins in NASCAR, one in the Nationwide Series (2011 at Mexico City) and two in the Cup series (Sonoma in 2007 and Watkins Glen in 2010).
A lot is likely riding on this upcoming season for Montoya, who has made the Chase just once, finishing ninth in 2009. But since then, Montoya has gotten steadily worse in each season's final standings, finishing 17th in 2010, 21st in 2011 and 22nd in 2012. The only season that he was worse came in 2008, when he finished 25th.
If Montoya's performance doesn't improve markedly in 2013, he may be looking for a new ride by season's end.
Given the performance—or lack thereof—while fans may continue to boo and hate Montoya, it's likely they won't have to worry about doing any additional booing and hating any time soon—unless it's at a road course.
Follow me on Twitter @JerryBonkowski
Also, if you are a Sirius/XM Satellite Radio subscriber, I'll be hosting "The Front Stretch" on NASCAR Ch. 90 for the vacationing Pat Patterson this Saturday and Sunday from 9 am to Noon ET both days. Give us a listen or, better yet, give us a call at 1-866-PIT-LANE (1-866-748-5263).