The Rudy Gay Dilemma: If He's Dealt, Where Will He Land?
Use your ← → (arrow) keys to browse more stories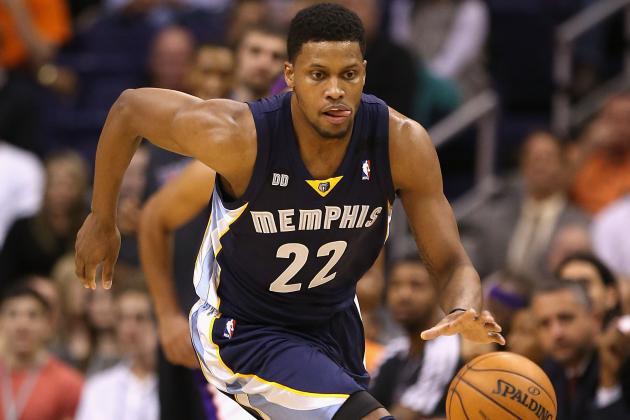 Christian Petersen/Getty Images

A lot has changed since the Grizzlies started the season scoring at a top-10 rate and looking like a legitimate title contender. Their offense has stalled out, falling to 19th in points per 100 possessions, and three other Western Conference contenders — the Spurs, Clippers, and Thunder — have settled in at a slightly higher level than Memphis. If Memphis can only squeeze a league-average offense out of this group, they'll grade out as more of an "absolutely everything has to go right" fringe contender than a true title threat.