5 Former WWE World Champions Who Would Give Antonio Cesaro Real Competition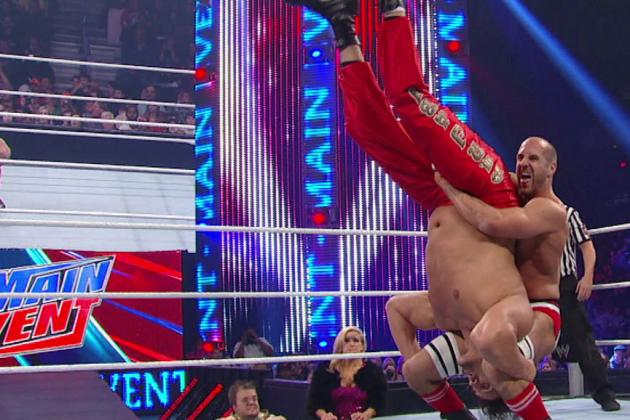 wwe.com
Antonio Cesaro won the United States Championship by defeating the jobberiffic Santino Marella during the SummerSlam 2012 pre-show. Since then, his opponents have consisted of Marella, Brodus Clay, Zack Ryder and Justin Gabriel.
These challengers are also known as jobbers.
Cesaro has not been able to make the impact that he has the potential to because of the lack of competition. WWE has the superstars to give Cesaro a decent fight, so it is unclear why his challengers have come from so low on the card.
With that said, I will discuss five superstars who would give Antonio Cesaro some serious contention, as they come from the upper midcard or even the main event level. In fact, all five superstars are former World champions in WWE.
Begin Slideshow

»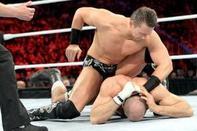 wwe.com
The first superstar who may give Cesaro some real competition is the Miz, whom the United States champion had some words with this past week on Main Event.
The Miz's in-ring skills may not be at the same level as Cesaro, but his mic skills surpass the U.S. Champion's.
Cesaro and Miz would produce a great wrestling match, as Cesaro typically does, but the real challenge for Cesaro will be to improve on his promos.
He repeatedly talks about how no American can beat him, but his promos do not have any substance to them. The Miz and Antonio Cesaro should have a debate and then a match at the upcoming Royal Rumble pay-per-view.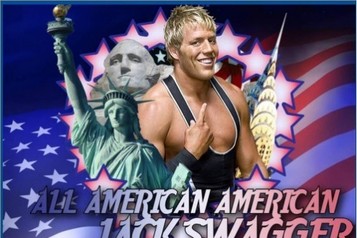 wwehunks.com
Although we haven't seen Jack Swagger on WWE TV in months, he would make for the perfect opponent for Antonio Cesaro.
Swagger's nickname is the All American American, making him a very intriguing character to face the United States champion.
The storyline almost writes itself. Cesaro continues his rant about how there isn't an American in the WWE who can defeat him. Swagger's music hits and out comes the All American American there to fight in honor of his country.
Another former World champion for Cesaro to go through would certainly give him some real wrestling competition.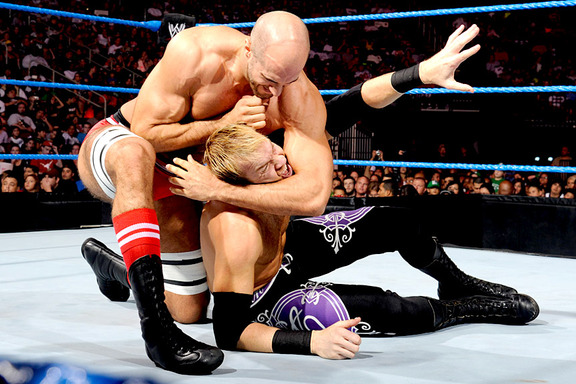 wwe.com
While not an American, Christian would give Cesaro some real competition, as the former World Heavyweight champion always delivers on the mic and in the ring.
Christian is another superstar we haven't seen on WWE TV in a while, so Cesaro could come to the ring and announce an open challenge, which would make for a great opportunity for Christian to return.
Christian and Antonio Cesaro have met before, but this was prior to Cesaro winning the United States Championship.
In fact, it was against Christian that Cesaro lost his first singles match. Cesaro would be out for revenge and Christian could try to end Cesaro's reign as U.S. champion.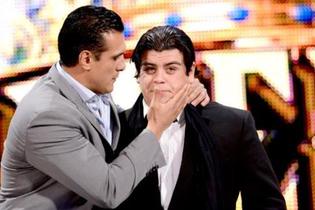 wwepredictor.wordpress.com
It is unclear whether or not Alberto Del Rio is a face or a heel, but if WWE decides to continue pushing him as fan favorite, a feud with Antonio Cesaro would be very entertaining.
Both superstars have some of the best in-ring skills of anyone on the WWE roster, making a match (and potential feud) between the two very intriguing.
The former WWE champion, Royal Rumble winner and Mr. Money in the Bank has been feuding with Superstars who are mistreating his personal ring announcer, Ricardo Rodriguez.
Therefore, the situation that would make the most sense is Cesaro insulting Ricardo or even attacking him to bring Del Rio out to save his best friend.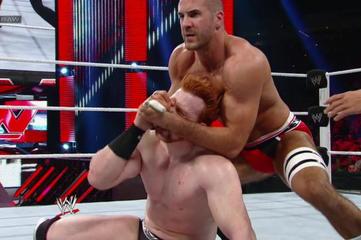 wwe.com
The final WWE Superstar and former World champion who would give Cesaro some real competition is the Great White, Sheamus.
These two Superstars have fought one another a number of times recently, but the finish is never clean.
WWE seems to want to keep both Cesaro and Sheamus from looking weak, resulting in count-out and disqualification endings.
Sheamus' feud with Big Show is hopefully over at this point, meaning he needs something new to do.
Another pair of excellent wrestlers with a wide range of in-ring abilities, Sheamus and Cesaro would provide quality matches as part of a feud that fans may not mind lasting multiple months.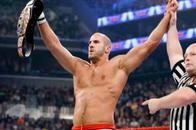 wwe.com
These suggestions may seem like a demotion for the former WWE World champions discussed, but the feuds could be beneficial for both superstars.
Sheamus was just feuding with Big Show over the World Heavyweight Championship, while Alberto Del Rio may be taking that spot next.
The remaining superstars on this list need something to help elevate them back to the main event. At the same time, Antonio Cesaro needs some serious, legitimate challengers to his U.S. title in order for him to also rise to the main event in WWE.
What do you think of my suggestions for serious competitors for Antonio Cesaro? Who would you like to see Cesaro feud with in 2013? Please leave your comments, suggestions and ideas in the section below.
Follow me on Twitter (@sethgutt) and check out guttwrenchpowerblog.com.
You can like GWP on Facebook here.
Also, tune in every Wednesday night at 9pm est. on PWPRadio as I host OH YOU DIDN'T KNOW!? Wrestling news and rumors at http://www.blogtalkradio.com/pwpradio.
We will have a special-edition episode this Sunday at 2 p.m. EST with TNA British Boot Camp contestants The Blossom Twins!