4 Wishes for Charlie Manuel and the Philadelphia Phillies in 2013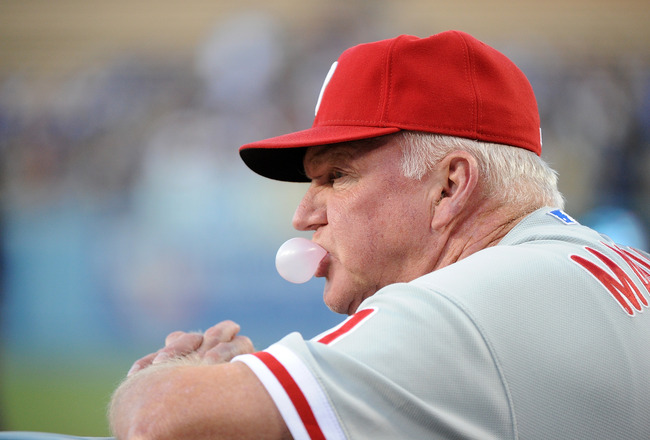 It's time for Manuel to make some changes in 2013.
Lisa Blumenfeld/Getty Images
Christmas may be over, but it's never too late to start compiling a list of things you'd like in 2013. My list includes some changes I'd like to see Charlie Manuel make this year for the Phillies.
Manuel is facing a unique situation in his ninth season as manager. When Charlie first became skipper of the club in 2005, he had a boatload of young, talented players who were just coming into their potential. Now, however, he is in the exact opposite situation. While talented, the Phillies are an aging, past-their-prime team that has maybe a year or two left to really compete.
This team will require Manuel to make some changes, something he has been reluctant to do in the past.
Here is a list of four things I would like to see the Phillies' skipper do differently in the New Year.
*All statistics and figures taken from baseball-reference.com unless otherwise noted.
Keep Reading

Philadelphia Phillies: Like this team?