Did Cena Break Promo Rules on Ziggler, Hardcore Title Returning & More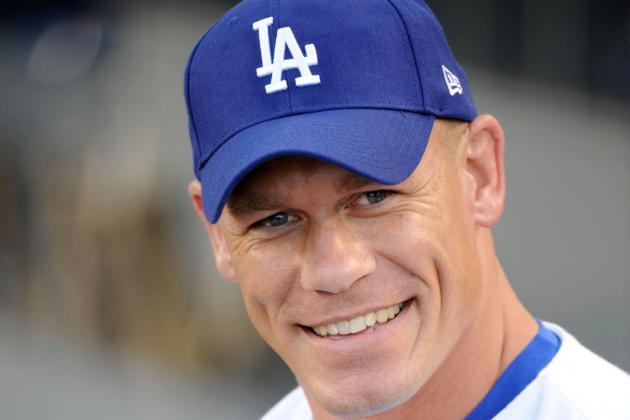 Harry How/Getty Images

Every week I will open up the Twitter mailbag.
Send me your questions or thoughts that you would like me to comment on throughout the week, and I will do my best to get to them on one of my upcoming Bleacher Report mailbag installments.
Simply tweet me @JustinLaBar and put "#BR" at the end of the question so that I know you would like it answered in this weekly feature!
Here we go!
Begin Slideshow

»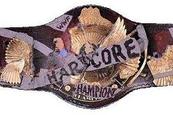 Photo courtesy of WWE
@jamiecaldwell13
@JustinLaBar Should the WWE bring back the hardcore championship?#BR
I think they should. It wouldn't be a bad idea. They have enough bodies between the main roster and those coming in that there are enough people to get involved. Enough people being involved is key cause hardcore title reigns aren't supposed to last long.

WWE doesn't do a lot of hardcore. At least not compared to the state of wrestling 12 to 15 years ago. They wouldn't have to do anything too barbaric but because it would be the "hardcore division" and it wouldn't be something as often seen—it could be deemed as special.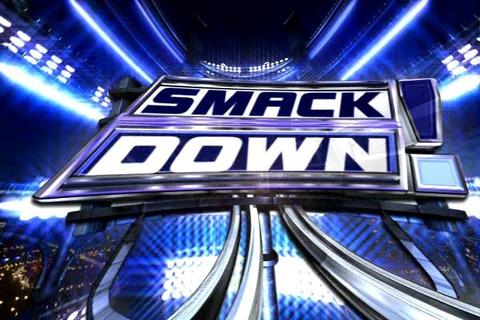 Photo courtesy of WWE
@JustinLaBar do you see smackdown going live in 2013? #BR
No. I wish it would but it logistically isn't going to work. SmackDown is always going to be filmed on Tuesday. It fits in the WWE production to have the weekend live events and then television Monday and Tuesday. Monday and Tuesday they get everything filmed for the week including Wednesday's Main Event, Friday's SmackDown and Saturday Morning Slam.
The next result would be to do SmackDown live on Tuesday's. This probably won't happen either. Syfy is going to air SmackDown whenever they want. They want Friday. They want this because on Friday there isn't as much competition for SmackDown and their demographic.
Tuesday is the middle of the week with major competition from the major networks. I don't see SmackDown going live anytime in the future.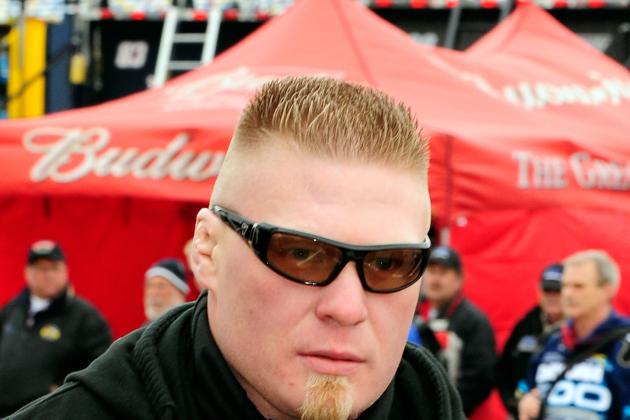 Sam Greenwood/Getty Images

@JustinLaBar Brock lesnar is mostly likely gonna have 3 matches was he worth the $ #br
Well, we don't know what his future and future contract could hold. We could have more Brock Lesnar in 2013 compared to 2012.
There are many business arguments you can make supporting whether Lesnar was worth whatever money was signed for him to be a WWE roster member again but only have a select few matches.
To me, I look at it one way. Every time he appeared whether it be on Raw or a match on pay-per-view―there was significant increase in viewership. I think that's all that matters.
Michael N. Todaro/Getty Images

@JustinLaBar Is there certain thing a Face can't say to a Heel during a promo? I ask because people say Cena made Ziggler look Bad #BR
As a face or heel, you don't want to bury your opponent. I hate when a guy is cutting a promo on his future opponent and they say how terrible they are. If they are terrible, why are you fighting him?
It's important to put your opponent over while still keeping the flame conflict and furthering the whole story. That is part of what makes a good guy on the mic from a bad guy on the mic. A lot of the bad guys on the mic know they shouldn't bury their opponent but have no other material so there is a lot of vanilla, repetitive things being said.
I also think the "shoot" aspect that gets inserted into promos has to be controlled carefully. This happened in the John Cena/Dolph Ziggler promos from last Monday. Cena walked a line of cutting an interesting promo and saying too much when he touched on Ziggler being around for seven years and complaining about not getting over.
Cena rebounded by giving Ziggler credit which at least acknowledges Cena was thinking while talking and had positive intentions.
Do I think Cena made Ziggler look bad? No. I think in the end it was an exciting segment and it did keep some momentum in this feud that has been going on for a couple months now.