Packers vs Vikings: 5 Keys to a Green Bay Victory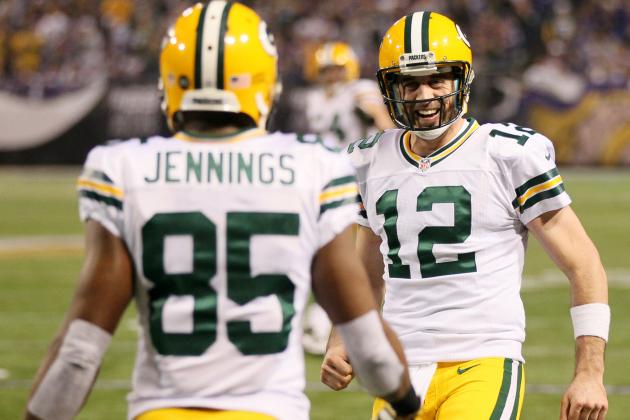 Andy King/Getty Images

The Green Bay Packers are no strangers to the NFL playoffs. In fact, when they storm onto Lambeau Field Saturday for a Wild Card Round showdown against division rival Minnesota, it will be their fourth consecutive season in the tournament.
This team is battle-tested and regardless of what folks are saying about Peyton Manning or Adrian Peterson, the Packers still have the best player in football in quarterback Aaron Rodgers, as well as a coach that knows what it takes to win it all.
Yet, the NFL Playoffs have become much like the NCAA Men's Basketball Tournament, requiring a survive and advance mentality.
There is little doubt this Packers team is capable of going all the way to the Super Bowl. However, the first step in that process is beating a Vikings team that owns a four-game winning streak, a confident quarterback and perhaps the best running back the NFL has ever seen.
It will not be easy, but here are five keys to a Packers victory.
Begin Slideshow

»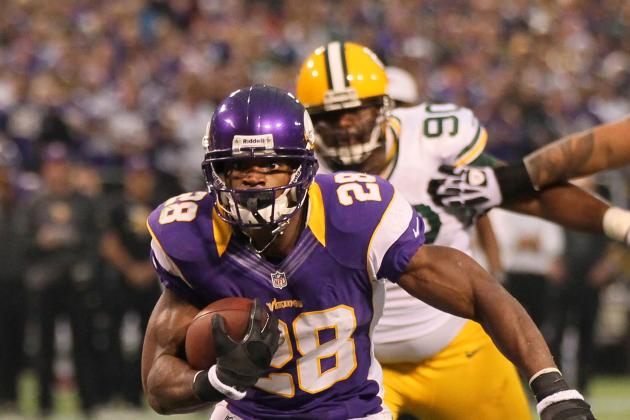 Andy King/Getty Images

It doesn't take a rocket scientist to know that a key to victory on Saturday for the Packers is going to be slowing down Peterson, who has averaged 204.5 yards in two games against Green Bay this season.
In the first meeting between these two teams back on December 2 at Lambeau Field, Peterson carried the ball 21 times for 210 yards in a dominating performance that was highlighted by an 82-yard touchdown run.
Last week, AP tore through the Packers defense for 199 yards, as he seemingly went around and through Green Bay tacklers at will.
At this point, the MVP candidate has been running the ball so well, it is hard to fathom the Packers being able to hold him down completely. But the reality is that the Packers do not need to stop Peterson to win, they simply need to contain him.
Despite Peterson's dominance, the Packers won the first meeting 23-14 and lost on a last-second field goal 37-34 in last week's epic showdown.
The Vikings are a hot team right now, but overall Green Bay is the superior team and it will take another super-human performance from Peterson for Minnesota even to have a chance.
Packers linebacker and defensive playmaker Clay Matthews said Wednesday in reference to Peterson, "We aren't giving up 200 again."
If Matthews' prediction proves to be true, then the Packers will likely be celebrating a playoff victory on Saturday night.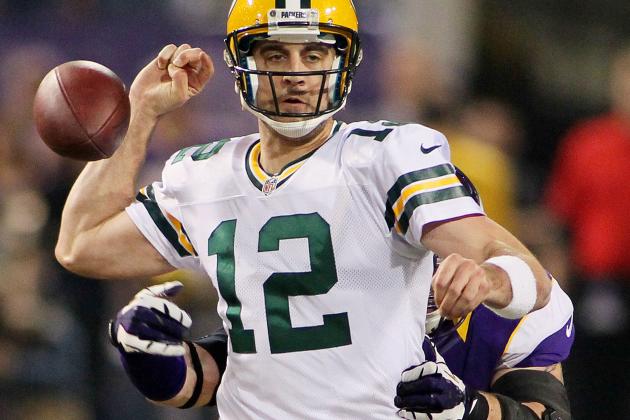 Andy King/Getty Images

There are lots of statistics that are telling in the game of pro football, yet none more so than turnover ratio, particularly in the playoffs.
According to an article written last postseason by ESPN's Ashley Fox, since the year 2000, NFL playoff teams that have won the turnover battle have won 71 percent of the time, while teams that have lost the turnover battle have won just 14 percent of the time.
In fact last postseason, only once did a team lose the turnover battle but win the game, as the Patriots beat the Ravens in the AFC Championship game despite a minus-2 turnover ratio.
During the regular season the Packers forced 23 takeaways compared to just 16 giveaways, while the Vikings had 22 takeaways compared to 23 giveaways.
Last week, Rodgers' fumble in the third quarter, which ended up being the game's only turnover, was the deciding factor.
In the first game between the two teams in December, it was Vikings quarterback Christian Ponder who threw a pair of interceptions that cost Minnesota a chance to win the game.
So the team that takes care of the ball and gets the big turnover on defense will likely come out on top.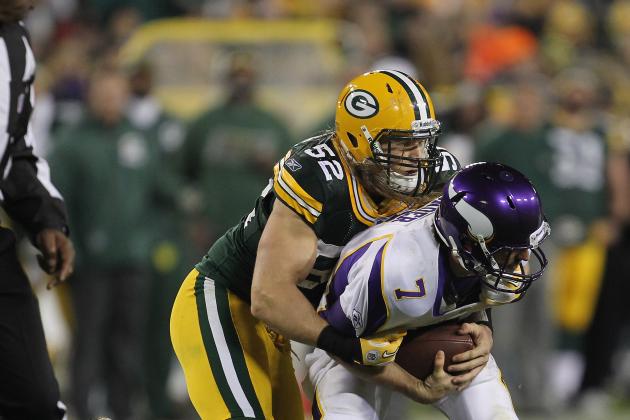 Jonathan Daniel/Getty Images

What got somewhat lost in the aftermath of the Vikings' win over the Packers in Week 17 was just how well Minnesota quarterback Christian Ponder played.
Ponder, a second-year quarterback from Florida State, completed 16-of-28 for 234 yards and three touchdowns, posting a quarterback rating of over 120 against a Packers defense that was clearly focused on stopping the run.
A big reason for Ponder's success was the lack of pressure put on him by the Green Bay pass rush. Even with the return of Matthews, the Packers sacked the former Seminole just once, compared to the five sacks registered by Green Bay back on December 2 at Lambeau Field.
It was no coincidence that during the game in Green Bay when Ponder was under much more pressure, he was far less effective, completing just 12-of-25 passes for 119 yards, one touchdown and two critical interceptions.
So while the many fans may believe that stopping Peterson is the main key to victory for the Packers, putting pressure and keeping Ponder in check will be just as important.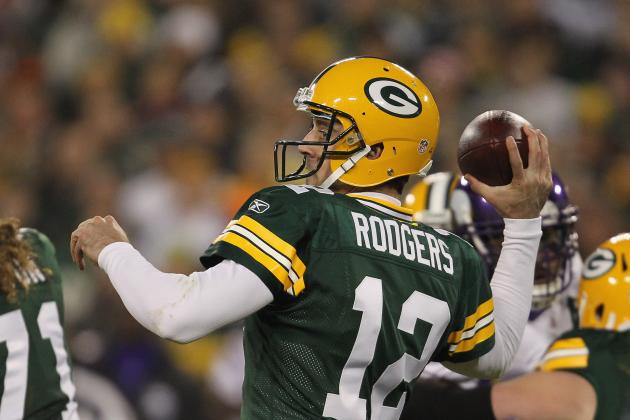 Jonathan Daniel/Getty Images

Needless to say, the performance of Rodgers is going to be a key to victory every single week for the Packers. But now that we are in the playoffs, great quarterback play means even more.
Therefore, the Packers' biggest advantage over the Vikings entering Saturday's showdown is at the quarterback position. So Rodgers needs to be special.
In two games against Minnesota this season, the 2011 NFL MVP, has thrown for an average of 325.5 yards to go along with five touchdown passes compared to just one interception.
In fact, Rodgers has made a career of torching the Vikings, completing over 70 percent of his passes against them and posting a career passer rating of 116.4 in 11 games while accounting for 25 total touchdowns and just four interceptions.
So even though the Vikings have Peterson, quarterbacks still rule the league. And if Rodgers brings his "A" game Saturday, it's hard to envision Minnesota leaving Lambeau Field victorious.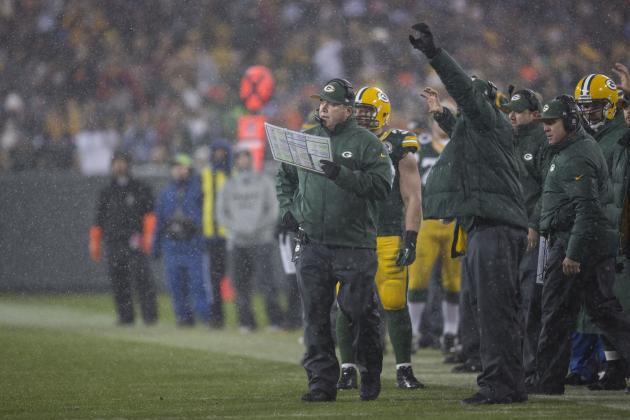 Tom Lynn/Getty Images

It goes without saying that getting off to a good start is always essential. Yet, when considering that the Packers have fallen behind 10-0 and 13-0, respectively in their two contests against the Vikings this season, a good start on Saturday night will be paramount.
On December 2 in Green Bay, the Packers were saved in large part by two costly Ponder interceptions that allowed them to recover from a 10-point deficit to win the game 23-14.
However, last week, the 13 points that Green Bay spotted Minnesota was too much to overcome and really was the difference in the game.
This week, it will be imperative for the Packers to get the lead early because that will place more pressure on Ponder and the Vikings' passing game, while hopefully decreasing the role and impact of Peterson.
Since Rodgers has taken over as the Packers' starting quarterback, the team has played in six playoff games and is unbeaten (3-0) when scoring first, but just 1-2 when they don't. So make sure you tune in early because in this battle of NFC North rivals, the start is going to be just as important as the finish.
My Prediction: Green Bay 31, Minnesota 20.
In the end, I simply have a hard time seeing the Vikings defeating Rodgers and the Packers in back-to-back weeks.
Don't get me wrong, Minnesota is more than capable of pulling the upset in what should be a hard-fought game. Yet, I believe the Packers defense will rebound and Rodgers with his full complement of wide receivers will prove to be too much for Minnesota.