Top MMA Sleeper Fights for First Quarter of 2013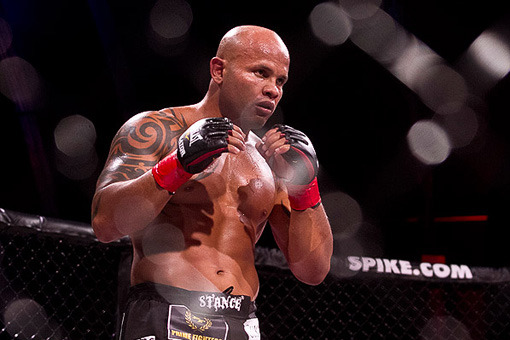 Bellator's Maiquel Falcao (Photo: Rede Esportiva)
In this first quarter of 2013, some of the higher-profile matchups—Ronda Rousey vs. Liz Carmouche and Alistair Overeem vs. Antonio Silva come to mind—are far from universal in terms of their sizzle in the fan and media communities.
But I didn't come here to talk about that. I came here to focus on the exact opposite: fights that are virtual no-brainers in terms of Q-rating potential, but are snoring beneath the radar of casual and even serious fans. At least for now.
All events in all major promotions through the end of March are included. Don't expect any UFC co-main events, though. Card subject to change, homie.
Begin Slideshow

»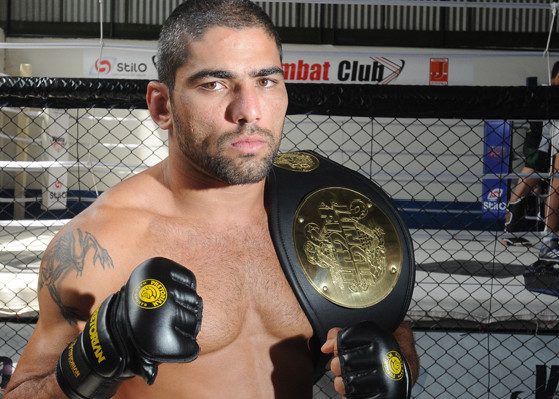 Marcelo Guimaraes (Photo credit: MMABay)
Promotion: UFC
Division: Welterweight
Event: UFC on Fuel TV 8
Date: March 3
Marcelo Guimaraes is a former champion in Brazil's prestigious Jungle Fight promotion. The Brazilian ground-and-pound artist is also one of the more silent-but-deadly prospects on the UFC landscape.
If he can finish Hyun-Gyu Lim, a promising welterweight in his own right who won a belt overseas and makes his UFC debut at this event, the silence could be broken.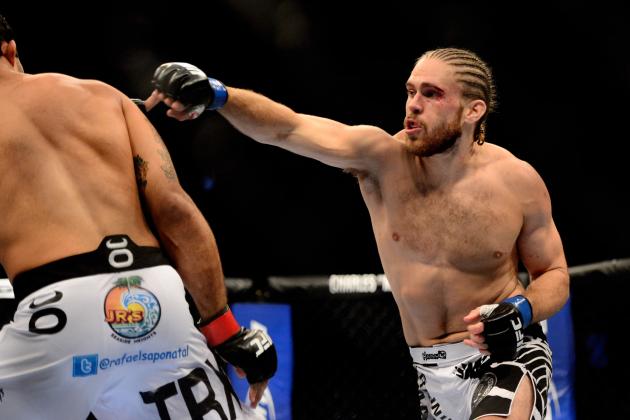 Kyle Terada-USA TODAY Sports
Andrew Craig
Promotion: UFC
Division: Middleweight
Event: UFC on FX 7
Date: Jan. 19
Two absolute bulldogs with a combined pro mark of 21-1 and matching 2-0 records in the UFC.
Ronny Markes, a former hot prospect who has evidently cooled off for reasons that had nothing to do with losing a fight, should undoubtedly be the favorite in his second bout as a middleweight. The Nova Uniao fighter has surely improved since his debut, a controlling of Aaron Simpson.
Andrew Craig was getting his butt kicked by Rafael Natal until he landed a Hail Mary head kick with 10 seconds left in the second round. He's not the most impressive guy—the blonde cornrows are particularly troubling—but he's still undefeated. We'll see what Markes can do.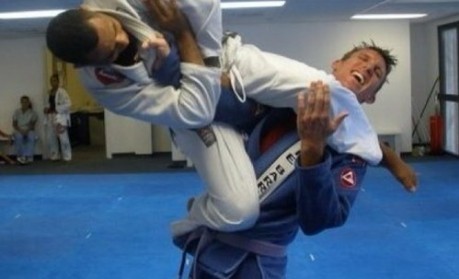 Photo credit: LegacyFights.net
Promotion: Legacy Fighting Championship
Division: Flyweight
Event: Legacy FC 18
Date: March 1
Ever seen a Barataplata? OK, you can skip this one. For everyone else, it's the noteworthy semi-major-league MMA debut for Rafael "Barata" De Freitas, who enters a flyweight division that includes UFC and WEC vets Will Campuzano and Antonio Banuelos.
Banuelos, going for his first win as a flyweight, is the first Legacy test for De Freitas, a highly decorated grappler who is a perfect 5-0 thus far in MMA and even invented his own submission, some kind of crazy inverted shoulder lock called the, yep, "Barataplata" (pictured).
Here's something odd, though: MMAJunkie lists De Freitas' age at 43. Can that be right?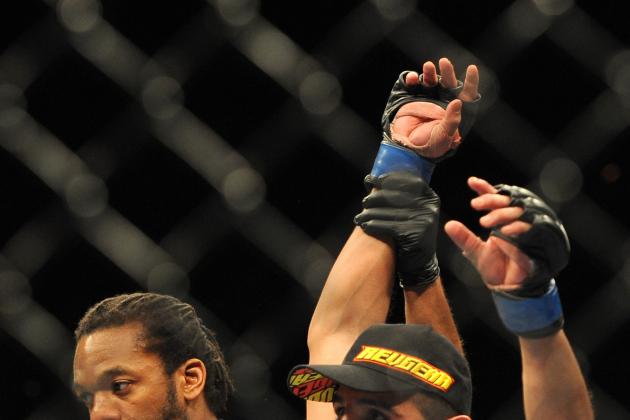 Kelvin Kuo-USA TODAY Sports
Edwin Figueroa
Promotion: UFC
Division: Bantamweight
Event: UFC 156
Date: Feb. 2
Two dynamic bantamweights return from long layoffs. And you know what? They are going to trade some strikes in this one.
These two have a combined 11 wins by T/KO, making them outliers in a light-hitting division. Both have boxing bases; winner takes a big step forward in a thin weight class.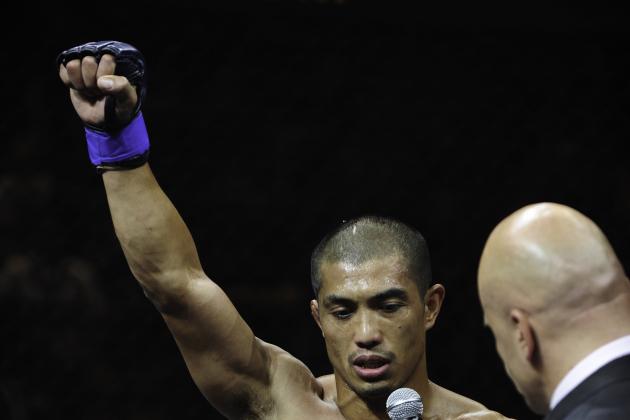 Photo credit: MMAOrient.net
Promotion: ONE Fighting Championship
Division: Featherweight
Event: ONE FC 7: Return of Warriors
Date: Feb. 2
I admit: I'm a sucker for The Next Big Thing. I drink metaphorical Kool-Aid like it's literal Kool-Aid, which I find to be nostalgically delicious.
And so it is with Eric Kelly. Arguably ONE FC's most exciting young fighter, the 9-0 Kelly has leaped every hurdle and dodged every bullet thrown at him to date. Honorio Banario will be another tough one, though. The winner will be ONE FC's inaugural featherweight champion.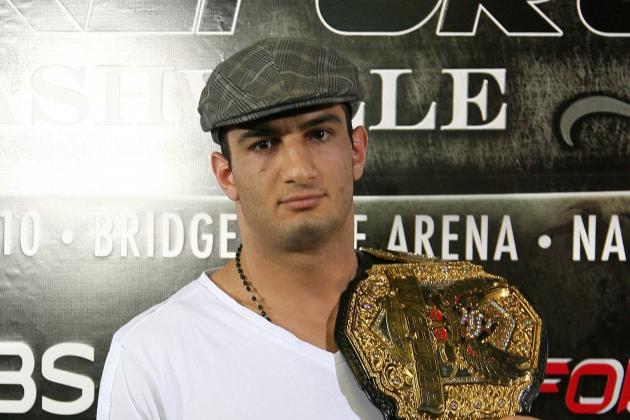 Valerie Macon/Getty Images

Promotion: Strikeforce
Division: Light heavyweight
Event: Strikeforce: Marquardt vs. Saffiedine
Date: Jan. 12
Gegard Mousasi: successful former boxer and kickboxer, current DREAM and former Strikeforce champ. Current MMA record: 32-3-2. Current age: 27.
Not too bad for a fighter many left for dead years ago, and who recently admitted that he only lately began taking training seriously (and with Strikeforce drawing down the curtain, he has plenty of reasons to).
Mousasi fights for the first time in more than a year against Mike Kyle. I wouldn't go so far as to call Mike Kyle the Pablo Picasso of dirty fighters. He's more like the Grandma Moses of dirty fighters. Just to clarify, I only say that because he's not very good at fighting.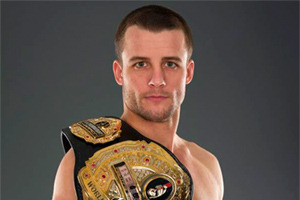 Photo credit: Bellator
Promotion: Bellator
Division: Featherweight
Event: Bellator 85
Date: Jan. 17
It feels like years since Pat Curran head-trauma'd his way to the featherweight title. Actually it has been about a year. In the intervening months, Curran was like a broken toy on the shelf while tourney champ and title challenger Patricio Freire stood flexing in Brazil.
Finally we'll see which young Bellatorian can cash in under the bright lights.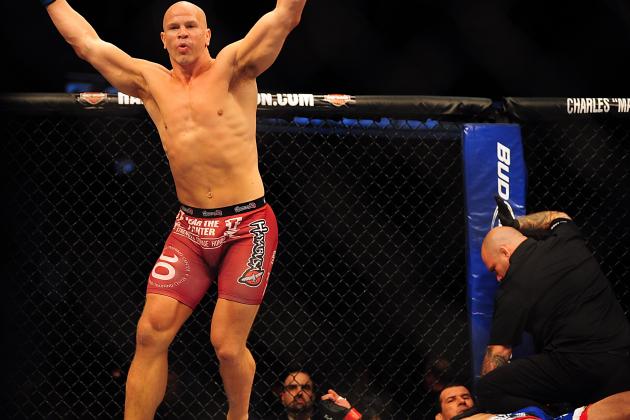 Anne-Marie Sorvin-USA TODAY Sports
Ryan Jimmo
Promotion: UFC
Division: Light heavyweight
Event: UFC on Fuel TV 7
Rocket scientists need not apply for this dissection job. Two thunder-fisted light heavyweights who like to hit and hit hard. Both still burgeoning in their UFC careers, both looking to get in there and hit each other. And hard.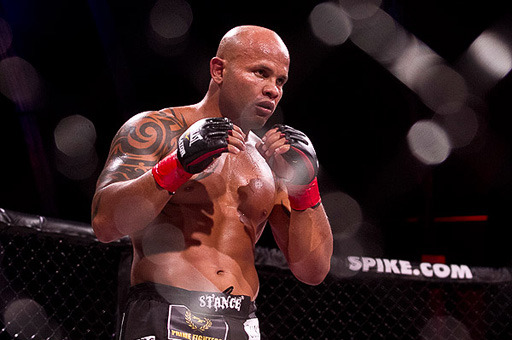 Photo credit: Rede Esportiva
Promotion: Bellator
Division: Middleweight
Event: Bellator 88
Date: Feb. 7
Alexander Shlemenko and Maiquel Falcao are about to fight for the middleweight title Hector Lombard vacated when he left for the UFC. And I'm surprised there's not, like, a LOT more hype around this one.
Both of these guys have been handling tough opponents of late and positively scissoring through the lesser ones. Shlemenko is violent and sits near the top of a tree of exciting Russian prospects. Falcao, also violent, just won Bellator's latest middleweight tourney. There's no way this one's not exciting.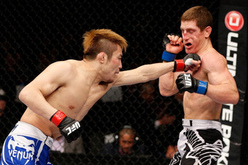 Takanori Gomi punches Mac Danzig at UFC on Fuel 6 (Josh Hedges/Zuffa LLC/Zuffa LLC via Getty Images)
Promotion: UFC
Division: Lightweight
Event: UFC on Fuel TV 8
Date: March 3
They're not just two hard-hitting lightweights. They're two of the hardest-hitting lightweights ever. And by "hardest-hitting," I mean "craziest."
You thought Joe Lauzon spilled a lot of blood? Don't make me laugh, son. Between the blood and Diego Sanchez's crucifix-flashing, this one will look like a vampire movie before it's all said and done, and not one of those teeny-bopper ones either. This will be the Francis Ford Coppola stuff.
In other words, go ahead and pencil this one in for Fight of the Night on March 3.
Speaking of sleepers, follow Scott Harris on Twitter.