Boston Red Sox's Biggest Winners and Losers of the Offseason so Far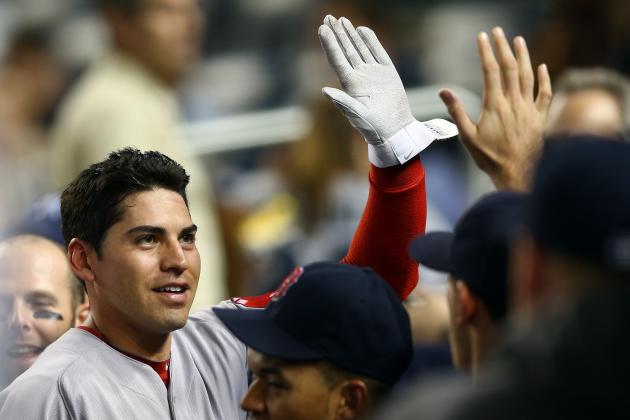 Elsa/Getty Images
Was Jacoby Ellsbury a winner or loser this offseason?
The Boston Red Sox have made a bevy of additions in free agency this offseason, attempting to fill the many holes created on their roster by several offseasons' worth of poor decisions.
While the success of GM Ben Cherington's moves can't truly be evaluated until the 2013 season is well under way, many players have already been impacted by the wide-sweeping changes that have occurred on Yawkey Way. Some have benefited from Cherington's moves, while others will likely suffer.
Despite the lack of any on-field results to pull from, it's reasonable to look now at the people most impacted and the potential ramifications of these changes.
Let's take a look at the biggest winners and losers so far:
Begin Slideshow

»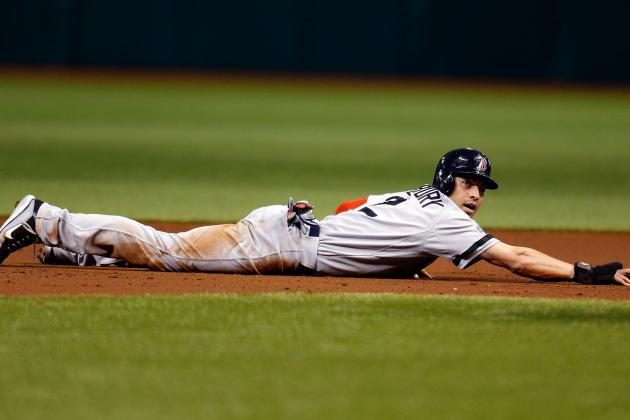 J. Meric/Getty Images

With all the trade rumors swirling around Jacoby Ellsbury, fans have seemingly forgotten the sky-high expectations he had going into last season. After a monster 2011, big things were expected of him; after a lost season, suddenly everyone is in a rush to get him out of town.
The "injury-prone" label that he seemingly can't shake is ridiculous, considering that his two major injuries have come as the result of freak accidents (a collision with Adrian Beltre in 2010 and Sean Rodriguez falling on top of him last year).
So how does this help him?
The low pressure and more restrained expectations means that Ellsbury will enter into a contract year without having to worry about the scrutiny that a player like Carl Crawford had to deal with on a daily basis. Expect this to translate into another big season for the center fielder.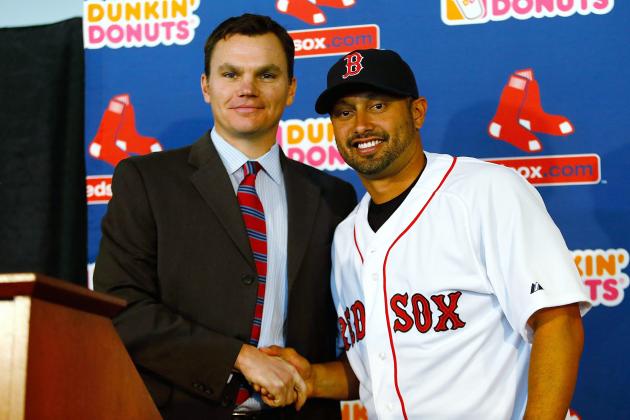 Jared Wickerham/Getty Images

Getting paid $39 million when you're clearly on the downside of your career is a major win for anybody. The Flyin' Hawaiian also brings the kind of positive attitude that Sox fans have grown to appreciate in the wake of the last two seasons.
While their playing styles are completely different, Victorino will remind fans a lot of Cody Ross. He plays hard, has a penchant for coming through in the clutch and will be a positive force on a young Red Sox clubhouse.
Victorino also stands to benefit from a potential Jacoby Ellsbury trade. If the Sox were to shift out their incumbent center fielder and leadoff man, Victorino would get to shift back to his natural position both in the field and at the plate.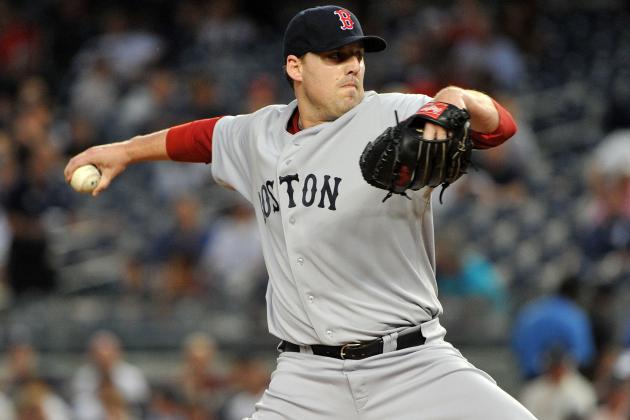 Christopher Pasatieri/Getty Images

The Sox's problems with starting pitching have been documented ad nauseam, and there's no reason to delve further into the morass of statistics. They were horrible last year, plain and simple.
John Lackey to the rescue!
The temperamental right-hander is now finally healthy after two-plus years of battling elbow problems, and yet expectations could not be lower for the veteran. Lackey's Boston tenure has been terrible to be sure, but let's not forget that this is the same guy who compiled a 3.81 career ERA with the Angels before coming to Boston in 2010.
He may have regressed some, but he is not going to be the same guy who put up a 6.41 ERA in 2011.
Given that the Sox added just one starting pitcher through free agency, it's clear that they expect Lackey to be a part of the rotation. Any contributions he makes, even if they're modest, will be seen as a huge win.
He could use the good PR.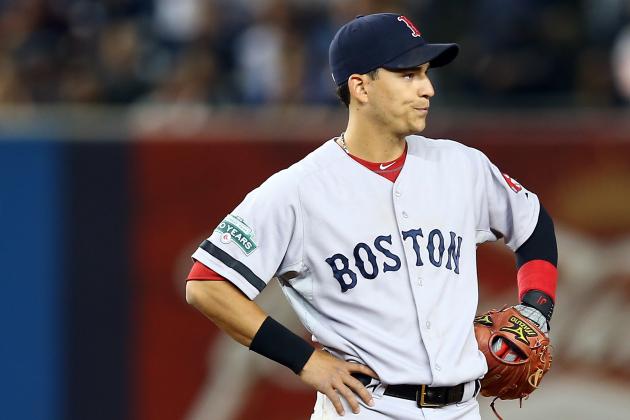 Elsa/Getty Images

The Sox clearly wanted to hand the shortstop job to Iglesias this season. They probably even wanted to do it last year, but Mike Aviles clearly outplayed the young Cuban in spring training and won the job.
With another year of experience under his belt, Iglesias should have been ready to step into an everyday role at the MLB level. However, his hideous performance in 77 plate appearances last season was enough for the Sox to go out and hand $9.5 million to Stephen Drew, effectively banishing Iglesias to another year in Pawtucket.
Iglesias' inability to hit is clearly a problem for the Sox, who don't feel they have the lineup depth to weather the black hole he would be. With top prospect Xander Bogaerts breathing down his neck in Double-A, Iglesias may have already missed his chance with the Sox.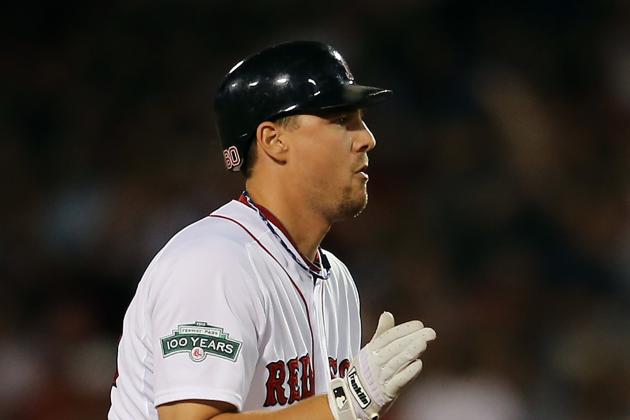 Jim Rogash/Getty Images

Like Iglesias, Lavarnway was given every opportunity to seize the starting catching job at the end of last season. Also like Iglesias, his weak performance at the plate likely means that he is going to end up back in Pawtucket this spring.
With the signing of David Ross, the Sox created a logjam behind the plate. As they have made no trades, it seems like they're content to go into camp with Lavarnway, Ross and Jarrod Saltalamacchia. Young (25) and with minor league options, Lavarnway would clearly be the odd man out in that situation.
He showed promise in his September call-up in 2011, but Lavarnway's regression last season was troubling. His development behind the plate has been strong (he was voted Triple-A's best defensive catcher last season), but clearly the Sox are not ready to commit to him.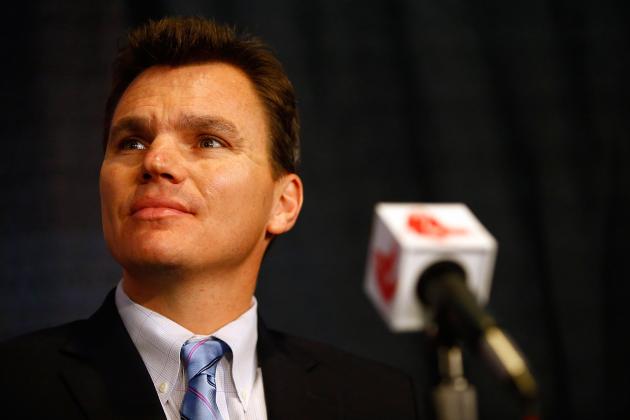 Jared Wickerham/Getty Images

Remember when the Sox made their huge trade with the Dodgers and slashed their payroll to the bone? Remember that feeling of freedom and flexibility?
That's long gone now.
Assuming the Mike Napoli signing eventually comes to fruition, the Sox are expected to come in with a payroll around $170 million, according to WEEI.com's Alex Speier.
That's a lot of money for a team supposedly in a "bridge year," and while the commitments to many of these players are for no more than three years it still represents a rather startling departure from the restraint that was being preached mere months ago.
Some of the signings make sense; some do not. Ultimately, the team's performance will dictate whether taking on this much salary was either senseless or wise.