WWE Opinion: 10 Superstars We Need to See More or Less of in 2013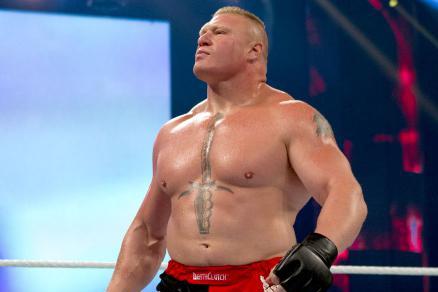 Photo from WWE.com
Throughout 2012, and recent years, one of the complaints often raised amongst the WWE Universe has been the constant overexposure or underexposure of WWE superstars.
In 2011, when WWE Monday Night Raw added its "SuperShow" tagline to its title, we were treated to the regular appearances of WWE SmackDown's main eventers, designed to further promote the company's Friday night programming.
What that did instead was turn fans weary of their appearances, which seemed to rarely further storylines and ended being up a waste of time that could have been spent far more productively.
With Raw now being a three-hour cavalcade of random matches, rehashed storylines and poor judgement in regards to the exposure of superstars, we have been delivered some tough viewing over the last 12 months.
On the other hand, there are several superstars who have the look, personality, physique and fanbase that WWE should theoretically hold in high regard.
Those superstars, however, have instead been relegated to the substitutes bench and have gifted us with their presence far too infrequently.
In this slideshow, I'll examine the superstars that could benefit from more nights off, and those whose time away from our television screens needs to conclusively end right now.
Begin Slideshow

»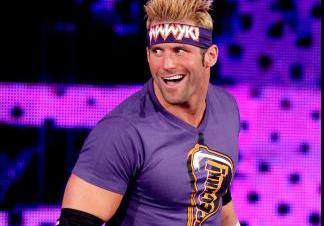 Photo from WWE.com
Zack Ryder's WWE career may appear to be over as anything other than a comedic jobber, but that would be up there with the greatest tragedies in wrestling history, should it be the case.
When Ryder beat Dolph Ziggler for the United States title at WWE TLC 2011, he was arguably the most popular superstar in the company alongside CM Punk.
Having made himself a YouTube sensation with "Z! True Long Island Story," fans became enchanted with Ryder's charm, humour and likeability, and the world seemed to be his oyster in 2012.
Entering a storyline with John Cena and Kane proved catastrophic for Ryder, who was unfairly parted with the US title before entering a prolonged period of mediocrity, which is still in effect.
Whether Vince McMahon simply wanted to crush the uprising, or whether WWE refused to have a star grow from outside of its own means, Ryder has been on a road to nowhere for months.
"Long Island Iced-Z" could be huge, despite his arduous 2012, and a program with Antonio Cesaro for the US title, or any other upper-midcard star, would be a massive step towards regaining some credibility.
Alas, it is unlikely to happen, and should Ryder ever choose to cut his losses and try his hand in TNA, WWE may very well just discover what it was missing out on.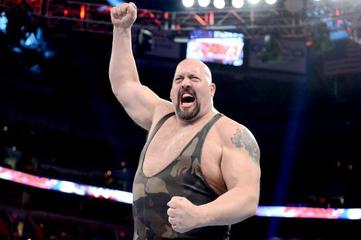 Photo from WWE.com
For me, one of the most frustrating elements of 2012 was WWE's insistence on pushing Big Show down our throats on a regular basis.
While I have nothing but respect for the man that has entertained and excited crowds across the world for over a decade in WWE, his time as a main eventer should have ended long ago.
As an actor, Show is fairly competent, and while his matches have improved during his career, such as his trilogy with Sheamus, he is not at a level worthy of being a top draw.
His height, power and tagline of the "World's Largest Athlete" seem to have engrossed Vince McMahon throughout his career, who constantly feels the need to reinvent Show every few years as a monster heel before inevitably turning him soft again for the kids to cheer.
Show needs to drop the World Heavyweight title immediately and assume the role of putting over young, blossoming stars, while maybe giving them the occasional win.
Let Big Show compete in some high profile matches every so often, but limit his main event storylines, and above all, WWE, reduce the amount of time he spends on our televisions.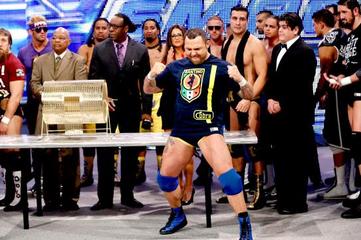 Photo from WWE.com
Despite holding the United States title for the majority of the year, in many ways 2012 turned into one of the worst years of Santino Marella's WWE career.
After achieving a career high when he became inches away from capturing the World Heavyweight title from Daniel Bryan at WWE Elimination Chamber 2012, Marella lost all momentum from there on remarkably quickly.
His title reign became blighted by a lack of storylines, poor title matches, ridiculous angles involving the "Cobra," jobbing to Alberto Del Rio and dragging the prestige of the title down due to his frequently poor comedic antics.
It was a sad turn of events because Marella is one of the funniest superstars WWE has even seen on the microphone.
His stories with Maria, Beth Phoenix and Vladimir Kozlov have produced some side-splitting moments, as did his very one-sided, short-lived rivalry with Stone Cold Steve Austin in 2007.
Sadly, the material Santino was given to work with in 2012 was often dreadful, and when your key to success is the ability to make fans laugh, you will struggle when the humour dries out.
Hiring new comedy writers is essential for WWE, and when you have a comedy gem in your possession such as Marella, it should be a priority for Vince McMahon to utilise him effectively.
Comedy is always welcome in WWE, and hopefully 2013 can begin to recapture its funny bone, with Marella firmly at the helm.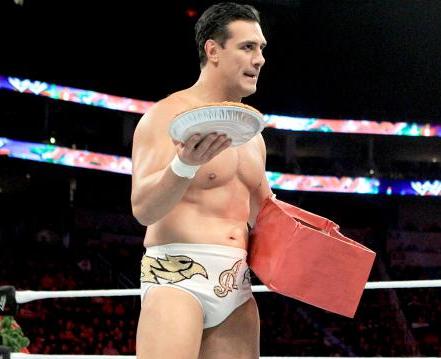 Photo from WWE.com
Alberto Del Rio is one of the most confusing conundrums in WWE right now.
His face turn at WWE TLC 2012, followed by his running over of Santa Claus, and then his feud with Big Show, has made for some truly peculiar television recently.
Aside from Randy Orton, few other main event stars had worse years in 2012 than Del Rio.
His feud with Sheamus was a prolonged abomination, and the only matches he ever seemed to win were squash matches against Santino Marella or Zack Ryder.
Hopefully, a competently done babyface turn will see the direction of his character, and career, adjust positively, but regardless, he is one man who needs far less exposure.
Throughout 2012, the reaction he would receive from the fans was never befitting of a compelling heel, and rather the groans he was met with by crowds was due to his constant presence and repetitive gimmick.
Del Rio could be a fairly solid babyface if given the right feuds and material, but after the horrific last 12 months his character has been put through, baby steps are the way to go with the "Mexican Aristocrat."
Photo from WWE.com
As many people have touched upon recently, 2012 was arguably the worst year of Randy Orton's career.
In contrast, during 2011, "The Viper" carried SmackDown on his back and engaged in memorable feuds with Christian, Mark Henry, Cody Rhodes and Wade Barrett, while winning the World Heavyweight Championship twice.
Orton's suspension in 2012 seemed to be the final straw for WWE, who demoted Orton to the upper-midcard and left him thoroughly in the cold as regards to the WWE or World Heavyweight title pictures.
While Orton's reported antics behind the scenes in recent years have been documented, he is an undeniable draw for WWE and continues to be one of the most beloved superstars across all the demographics.
Rumors emerged in the autumn that in early 2013 we may be treated to a Dolph Ziggler vs. Orton feud for the World Heavyweight championship.
Should that happen imminently, then terrific, but if not, Orton needs a stellar storyline heading into WWE WrestleMania 29 which he can use as a foundation for the rest of the year.
It would be a tragedy to see one of the company's biggest stars continue to fade further into obscurity, and hopefully WWE can resurrect this wrong before it completely ruins Orton's career.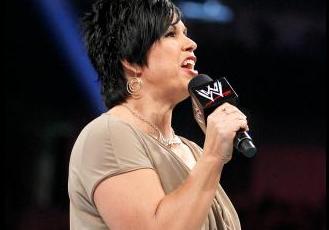 Photo from WWE.com
WWE's insistence on devoting relentless television time to authority figures has always been an interesting dynamic.
However, that rule only applies when said authority figures are engaging personalities that fans either love or love to hate.
Without turning this slide into a campaign for the return of the Attitude Era, it was during this much-adored time that stars such as Shawn Michaels and Mick Foley were thrust into the authority spotlight.
Their charisma and star power ensured any confrontations with superstars would result in exciting storyline developments that would often further the progression of the wrestlers.
Now, we have Vickie Guerrero and Booker T. Since their appointments in 2012, they haven't achieved a single milestone moment that their tenures will be fondly remembered for.
Both are ambling through their reigns with the swagger of The Great Khali, and that immediately needs to change.
The recent "AJ Lee Scandal" was one of the most underwhelming, poorly thought out pieces of storytelling in quite a while, and Guerrero was at the heart of it.
Unless a rapid character change occurs soon, Guerrero runs the risk of losing any legitimate heat she has and seeing it replaced by weary indifference.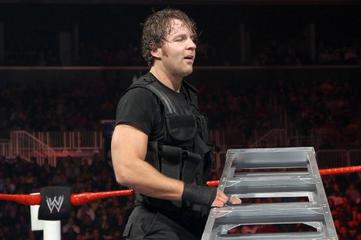 Photo from WWE.com
Dean Ambrose, one third of The Shield, is a superstar that is hard not to be captivated by when he is on television.
On the microphone, his intensity is compelling, and combined with his vicious in-ring brawling style, he will surely become a main eventer sooner rather than later.
Without wishing The Shield to split up, it will inevitably prove fruitful for WWE when the group does disband and Ambrose can embark upon his singles career.
There are elements of CM Punk, Mick Foley, Stone Cold Steve Austin and Brian Pillman in Ambrose, and he is one of the most exciting prospects WWE has presented to us in years.
For now, alongside Seth Rollins and Roman Reigns, Ambrose is one of the most must-see elements of WWE programming, and engaging in rivalries with Ryback and Randy Orton will only see his stock rise higher.
2013 may not be his breakout year, but as long as he continues in the vein he has begun his WWE career, the future is very much bright.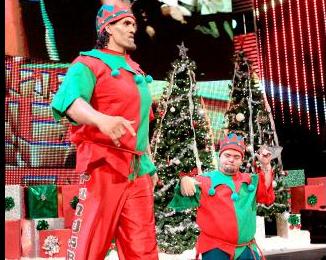 Photo from WWE.com
While most of us face tests in our daily lives, ranging from bills, nagging partners, broken electrical appliances and that challenging commute into work each day, you should rarely be presented with those sorts of tests when it comes to your hobbies.
Keeping my emotions in check has become a struggle when it comes to The Great Khali and Hornswoggle, two discernibly untalented performers whose only selling point is their respective sizes.
When you think of all the superstars kept off respective shows due to WWE's insistence on satisfying youngsters, who themselves must be tired of the duo by now, it's infuriating for a number of reasons.
Khali's time in the big leagues ended ages ago, as did Hornswoggle's, but surely if they are going to be paraded for us all to suffer through, they should at least be given a proper storyline.
Let's say Epico and Primo kidnap Hornswoggle, and Khali has to rescue him. That is a dreadful storyline, but it would create a slither of intrigue in the duo, whose lame, tired attempts at comedy have become horrific to watch.
Let's hope the biggest fans of the duo are satisfied every week, because everyone over the age of 11 is tired, fed up and frustrated that the time devoted to these two is not spent elsewhere.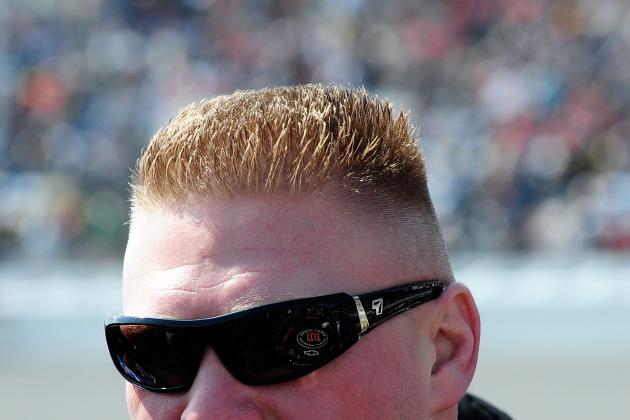 Sam Greenwood/Getty Images

While Brock Lesnar's contract status beyond WrestleMania 29 remains uncertain, WWE's priority right now should be to throw as much money as it can at the former UFC Heavyweight champion to see him sign a long-term deal.
Throughout 2012, when Lesnar was on WWE television, his natural flair, unpredictability and violent temperament ensured for absorbing viewing.
His one-month feud with John Cena was arguably the best month of the year; such was the fresh nature of the storytelling told, with Cena hoping just to survive against Lesnar at WWE Extreme Rules 2012.
One of the bigger disappointments of the year, however, was that Lesnar's limited schedule left gaping holes where the excitement from his last appearance would fade and we would be left with the same product we had before.
Should the company manage to re-sign Lesnar, it should be relentless in its pursuits to see him work a full-time schedule, although if push came to shove, I'm sure all parties would be relatively satisfied with a deal similar to his current one.
Lesnar brings a legitimate element of excitement to the ring, and the road to WrestleMania is a thrilling prospect knowing Lesnar will return.
WWE cannot afford to let one of the biggest draws, assets and superstars walk away again and hopefully 2013 will be the year of Lesnar.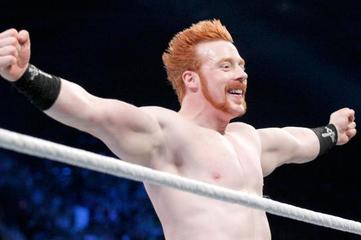 Photo from WWE.com
On paper, Sheamus had a perfectly stellar 2012. He captured the World Heavyweight title in 18 seconds at WrestleMania 29 and went on to hold it for six months.
Despite that, heels such as The Miz, CM Punk and Dolph Ziggler would often be cheered equally or more vociferously than Sheamus, and that is largely due to his constant appearances in WWE television.
While Sheamus is technically a SmackDown star, his showings on Raw have been as frequent as those of Punk or John Cena, the two biggest draws on Monday nights.
Without dwelling on the subject of comedy too much further, Sheamus is not a very funny superstar. He lacks the timing, charisma and impact to make a joke work, and WWE fans have locked on to it.
His jokes these days are met with weary disdain, and it is largely his wonderful work inside the ring that prevents many critics amongst the WWE Universe from booing him at live shows.
Sheamus' run as Super Cena 2.0 hasn't helped him either, and up until his trilogy with Big Show, he looked completely unbeatable, a character trait which is extremely hard to cheer for.
Sheamus still has the potential to be a long-term successor to Cena, but his time on television needs to be dramatically decreased before fans start to grow tired, if not bored of him.
Thanks very much for reading my views, and as ever I'm happy to read your thoughts in the comments section below. For more disenchanted ramblings, I can be followed on Twitter at @JWoodfield365