Top 5 Realistic Serie A Transfer Targets for English Premier League Clubs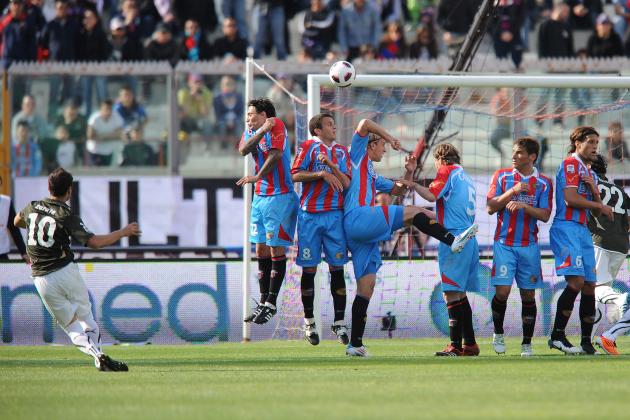 Tullio M. Puglia/Getty Images

Here are the top five realistic Serie A transfer targets for English Premier League clubs.
Emphasis on the word 'realistic' because are AC Milan going to sell Stephan El Shaarawy or Mattia De Sciglio anytime soon? No. Same notion applies to Marquinhos and Erik Lamela at Roma; Stevan Jovetić at Fiorentina; Juan Jesus at Inter Milan; Edinson Cavani at Napoli, etc.
Feel free to comment below with your opinions.
Begin Slideshow

»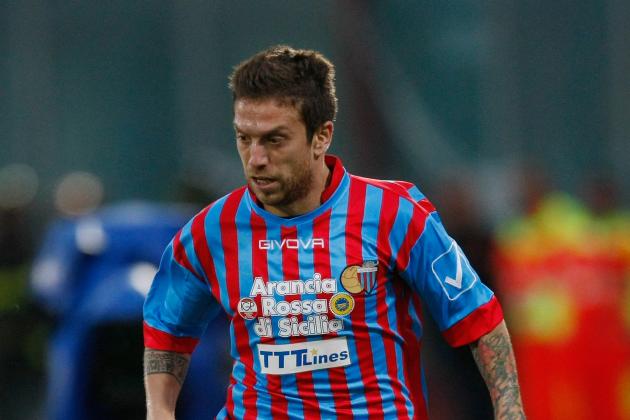 Maurizio Lagana/Getty Images

Alejandro Gómez is going to cost significantly less than £10.75 million and even if he doesn't produce like Matt Jarvis, the Argentine will be a threat off the dribble, unlike the Englishman.
Jarvis has mishit 92 crosses and doesn't have a Premier League assist this season.
In fairness to him, he has created chances, yet none of his teammates have converted for him.
The game against Reading was another case of Matt's tough luck.
He sends in a perfect cross to Ricardo Vaz Tê, who not only is right in front of goal, but is also unmarked and Royals' keeper Adam Federici is diving the wrong way.
However, how is he worth £10.75 million? Another example of inflated English footballers.
Gómez played his best game in recent memory during a 4-0 win over Lazio, who are currently second in La Liga.
Lazio goalkeeper Albano Bizzarri didn't even see Alejandro's first goal, which was a rocket. Gómez charged into the box gung-ho and slid in for his second—incredibly, no Lazio bothered to stop him.
He also completed four dribbles that game, including an assist for Pablo Barrientos, where Alejandro galloped down Lazio's right flank unmarked.
Gómez would be a neat pickup for a mid-tier Premier League team like West Ham United.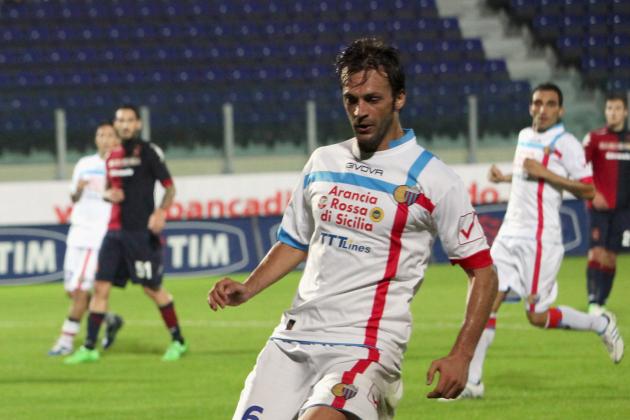 Enrico Locci/Getty Images

With Cagliari hovering just above the relegation zone, the idea of playing Serie B football is becoming an inevitability.
Mauricio Pinilla has more yellow cards than goals. Marco Sau is a handy little player but he can't do it all by himself.
Their president Massimo Cellino has been meticulously reviewing archival footage of Silvio Berlusconi in a bid to deflect blame.
The most shocking fact about Cellino's Cagliari isn't that they play their home games away due to their stadium not meeting regulations, it's that their players went without being paid for two months.
Francesco Marroccu, Cagliari's general manager, was frank about the situation (via Football Italia):
For the first time we are finding it tough to pay players [they haven't been paid for two months], but nobody has asked us to leave. We've already been contacted by clubs for our players and there is a temptation to sell one of our most wanted. It won't be easy to now keep the likes of Astori, Nainggolan and Mauricio Pinilla.
Davide Astori has been hit-and-miss this season but Radja Nainggolan is still a pitbull in midfield.
His pugnacious approach to football is perfect for the Premier League.
Also, his passing is underrated and whilst he isn't as elegant with the ball as his teammate Daniele Conti (son of Bruno), Radja's technique is very good.
Whilst we're mentioning Conti, if he was 10 years younger, he'd be at Barcelona because he has been crème de la crème.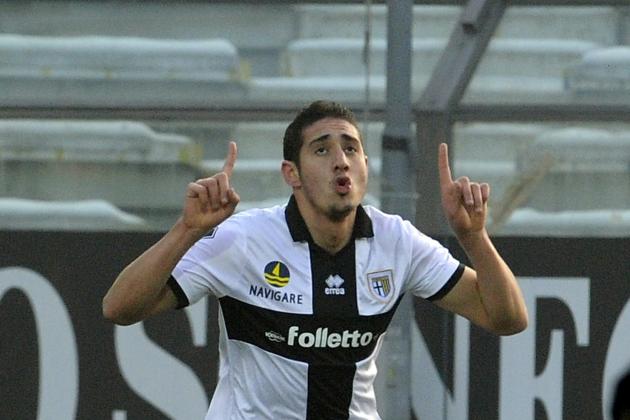 Claudio Villa/Getty Images

You can't miss Ishak Belfodil on the football field because he is ginormous.
His career has been a dogfight so far.
He was cut from Clairefontaine at the last hurdle, didn't enjoy his time at Paris Saint-Germain, was a spectator at Lyon and started all but one of his league games at Bologna on the bench.
There must have been nights where he would stare at the ceiling wondering if he was going to make it.
Parma gambled and signed Belfodil for €2.5 million, which seemed excessive at the time since he hadn't done anything.
Supposedly, he's heavier than Christian Benteke, but there's no doubting Ishak's strength.
To illustrate how strong Belfodil is, in a 4-1 win over Cagliari, he backs into Lorenzo Ariaudo like a basketballer setting up a post-up move.
Ariaudo is pushing, shoving and jabbing Ishak in the back like a madman (how the referee doesn't call a foul is beyond me).
Belfodil proceeds to swivel past Ariaudo, who is yanking Ishak's arm, but Parma's No. 9 still calmly slots the ball in the bottom right corner.
Belfodil isn't just a target man, he is quite good with the ball at his feet and loves to back into defenders, turn them inside-out to set up a shot.
If Premier League clubs are looking for a centre-forward that can hold up the ball and has good technique, Ishak and Mainz forward Ádám Szalai should be on top of their list.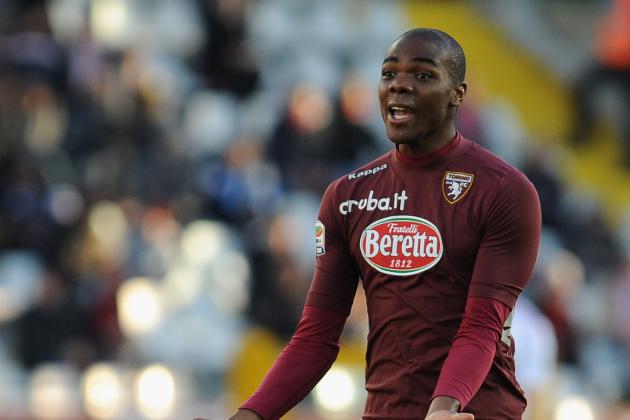 Valerio Pennicino/Getty Images

Angelo Ogbonna lives up to the hype.
Athletic, calculated tackler and completes 90-95 percent of his passes.
He hasn't played that well in the big games, but his teammates make so many mistakes.
In matches against AC Milan, Juventus, Fiorentina, Roma and Inter Milan, Torino have had six errors that led to goals.
Ogbonna deserves better.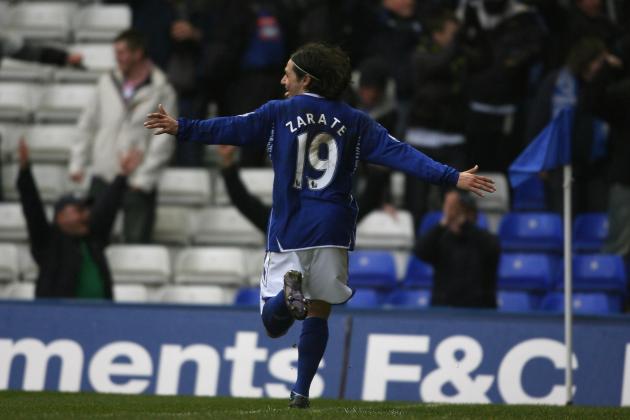 Jamie McDonald/Getty Images

It was so bizarre when Birmingham City signed Mauro Zárate on loan, who had been playing for Al-Sadd in Qatar.
He is the type of player that is a big-fish in a small-pond. He wants to be the man, he wants leverage over the club and has an insatiable desire to always be at the centre of attention.
Zárate is a quirky chap: there was the fascist salute; requesting an apology from then-Lazio manager Davide Ballardini; playing half-heartedly in a wide position; not passing the ball enough; losing the ball and then shrugging his shoulders; refusing to be a sub; and then having his agent "declare war" on Lazio president Claudio Lotito.
World-class ability but a diva-like personality that hinders him from producing like a world-class player.
Why Every Single English Premier League Club Should Target Celta's Iago Aspas
Connect with +allanjiang
Statistics courtesy of WhoScored.com