4 Stars Who Shouldn't Win the Royal Rumble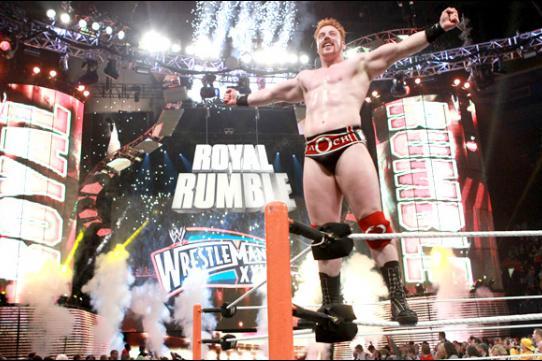 Source: WWE.com
With the Royal Rumble around the corner, speculation is quickly building on which superstars will be involved in world championship matches at the grandest stage of them all.

The first part of that proverbial road to WrestleMania is of course the Royal Rumble itself.

With 30 different entrants, it's always fun to predict who will win and how they'll be booked from post-Rumble through to WrestleMania.

Sometimes it's easy to pick out a few superstars who have a good chance of winning, and other times, it's a complete guessing game.

This year is closer to the latter than the former, with no one particular superstar's victory being strongly foreshadowed in the buildup to the Rumble (so far, at least).

However, following are four superstars who, based on their current standing in the company, could win the Royal Rumble but shouldn't.
Begin Slideshow

»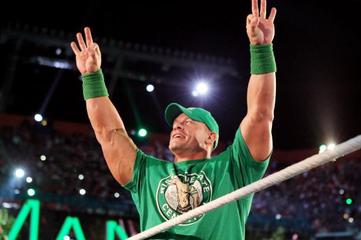 Source: WWE.com
While Cena winning the Royal Rumble and going after the WWE championship at WrestleMania 29 does make sense (he is the company's top babyface after all), there are still a few reasons why it shouldn't happen.

If WWE want Cena to be in WrestleMania's WWE championship match, there are a thousand other ways for him to get there.

The Royal Rumble win should rather be invested in someone that's not already the company's top star.

Additionally, a rematch between The Rock and John Cena at WrestleMania unfortunately seems to be a strong possibility.
If they do have a WrestleMania rematch, it shouldn't be for the WWE Championship, shouldn't be the main event, and the Royal Rumble definitely shouldn't be used as a set-up to continue their on-again-off-again feud.
WWE need to choose to either have Cena face The Rock or have him compete for the WWE Championship.

Essentially, John Cena shouldn't win the Royal Rumble because there are many stars who could benefit from this particular spotlight so much more than him. 2013 really is a make-or-break year for WWE. They need to make some new stars.
A Royal Rumble win for Cena is completely unnecessary and a wasted opportunity for someone else.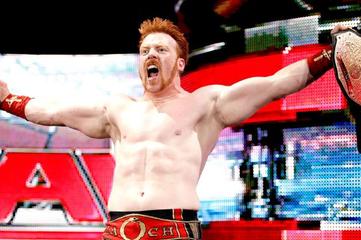 Source: WWE.com
Now that Sheamus and Big Show's feud is (hopefully) over, Sheamus finds himself without much to do.

Very similar to the spot he was in one year ago.

Before Sheamus won the Royal Rumble last year, he was three months out from his last meaningful rivalry.

Now, one year later, he's fresh off his feud with Big Show and likely won't be put in another feud until after the Rumble.

The difference is, he's been in the World heavyweight championship picture for almost a year, and throughout that time he was booked to look very strong.

So he's essentially where he was a year ago, but with much more momentum behind him. WWE, keen on him as they are, may be tempted to give him a back-to-back Royal Rumble win.

There have been rumblings of Sheamus vs. Orton being penciled in as WrestleMania's World heavyweight championship match, in which case Orton should be the one to win the Rumble, not Sheamus.
Sheamus' road to WrestleMania last year was forgettable; fans don't have any real reason to want to see that again, and Sheamus doesn't need the Rumble win to get into a championship match at Mania', if that's where WWE decide they want him.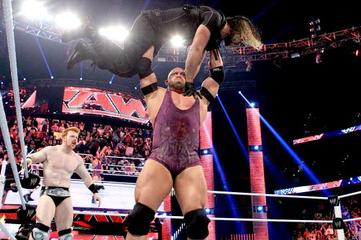 Source: WWE.com
It would probably be for the best if Ryback wasn't involved in the Royal Rumble at all.

Ryback was (and really still is) booked as an unstoppable beast, but he's coming off three consecutive PPV losses.

WWE are in a bit of a predicament here in that Ryback can't afford to lose another PPV match, but the WWE can't afford to have him win it, either.

In October 2011, WWE gave Ryback an abrupt megapush into the main-event scene, largely as a result of having no other alternatives (hopefully one of the higher-ups noticed that) and his character is not really the type to move backwards in terms of competition.

Considering all of that, it sort of makes sense on paper to have Ryback win the Royal Rumble and then a world championship. However, he just isn't anywhere near being ready.

Ryback's in-ring work and promo skills are sometimes glaringly deficient, and his character doesn't feel fully developed just yet.

Ryback isn't ready to carry a world championship, and certainly not ready to have the spotlight on him in WrestleMania season. Like Sheamus' first WWE championship win, it would just hurt Ryback's progression in the long run.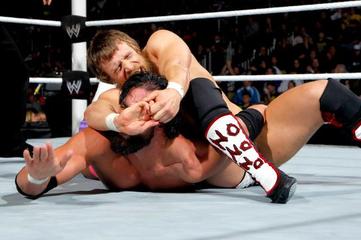 Source: WWE.com
In a perfect world, Daniel Bryan would win the Royal Rumble, go on to win the world heavyweight championship at WrestleMania and have a respectable reign similar to the one Sheamus enjoyed last year.

In a perfect world, though, his match with Sheamus at WrestleMania 27 wouldn't have been cut from the show, and his match with the same opponent one year later definitely would have been longer than 18 seconds.

Daniel Bryan is a tremendously gifted all-round performer; he's proven he can pull off funny, goofy, angry and serious, and it's no secret that he can out-wrestle anyone in the WWE.

There's nothing I'd like to see more than Daniel Bryan win the Rumble and steal the show at WrestleMania, as he could very well do with a good opponent and enough time.

Unfortunately, that's just not the way things would go if Bryan were victorious at the Royal Rumble.

If he became 2013's Royal Rumble winner, there's a very strong chance that WWE would either make Bryan look weak during the buildup and/or Mania' match, or devalue the title he competes for. Last year they managed to do both.

Of course, things are different now. One year ago, Daniel Bryan was the new world heavyweight champion with absolutely zero momentum behind him before he started his reign.

He's now one of the most over superstars on the roster; maybe even the most over.

But ask yourself: would you really trust Vince and the creative team to properly handle a Daniel Bryan Rumble win and WrestleMania buildup?