5 Reasons Tottenham Should Sell Emmanuel Adebayor in January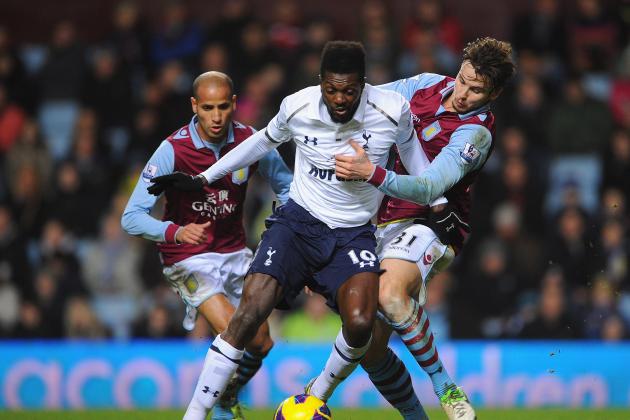 Michael Regan/Getty Images

Emmanuel Adebayor experienced a promising start to his Tottenham career, but it appears to be reaching its end and there are plenty of reasons for Spurs to move on.
The 28-year-old striker tore it up in his loan season with Tottenham, scoring 17 Premier League goals last year. That encouraged the club to sign him to a permanent deal, but so far it hasn't paid off.
Here's a look at the top reasons why Tottenham should sell Adebayor in the January transfer window.
Begin Slideshow

»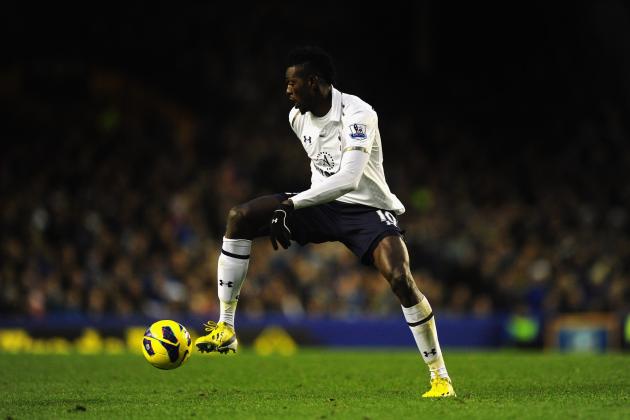 Stu Forster/Getty Images

In his loan season with Spurs, Adebayor tore up the Premier League as one of its hottest strikers. He scored 17 EPL goals in 2011-12, leading Tottenham.
But he hasn't been the same player this season. The Togo native only has two goals in 13 appearances.
He hasn't shown the same type of burst and goal scoring touch that he has indicated he's capable of in past seasons.
It was a smart gamble for Spurs to see if he could recapture his magic from last season, but it's obvious he can't and it's time to move on.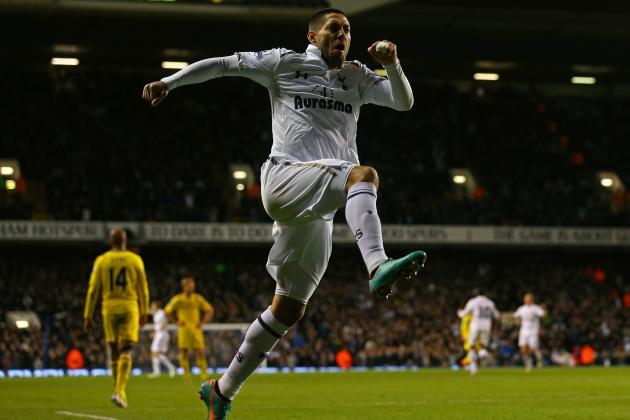 Clive Rose/Getty Images

29-year-old Clint Dempsey finally got a chance to play for a top-flight English club this season and has impressed so far.
The American has notched four goals and three assists in 16 games played and seems to be a solid contributor when he's featured in front of Gareth Bale.
When one player emerges and plays his best football, that means another must take a step back. That player has undoubtedly been Adebayor, who's seen a decrease in playing time and a sharp decrease in goals.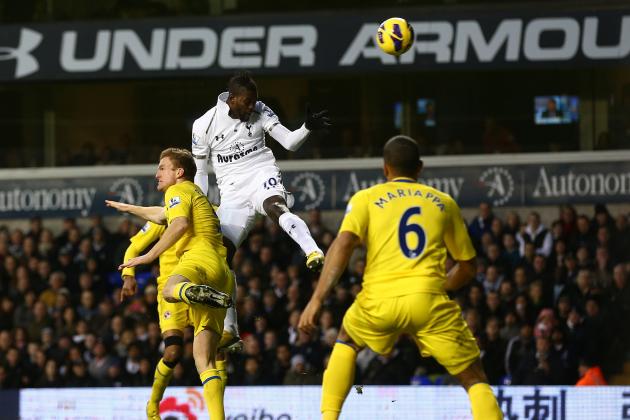 Clive Rose/Getty Images

At 28 years old and out of favor and form, it's obvious that Adebayor isn't going to be a long-term option with the club and will likely move when his contract ends. Why not get some money for him?
It won't be long before Tottenham look to replace Adebayor and their aging strikers with young, developing talent.
He may still be able to produce every now and then for Spurs, but he won't be with a top-flight Premier League club for much longer.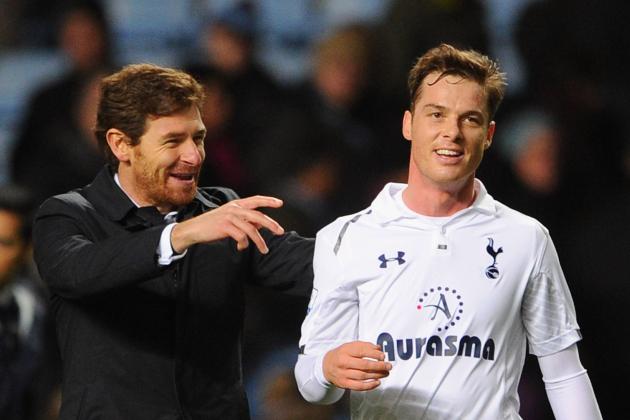 Michael Regan/Getty Images

Dempsey is 29 and Jermain Defoe is 30, meaning it won't be too much longer before Spurs go through a massive overhaul of forward talent.
On top of that, the club may be hoping to find a way to keep prized midfielder Gareth Bale, who will likely be courted by the world's best teams.
If they're going to keep Bale and replace their aging forwards, it's going to take a ton of money. A lot more money than selling Adebayor would bring in.
But even the littlest bit helps. Dealing Adebayor would free up some funds to make one of the looming moves in the future.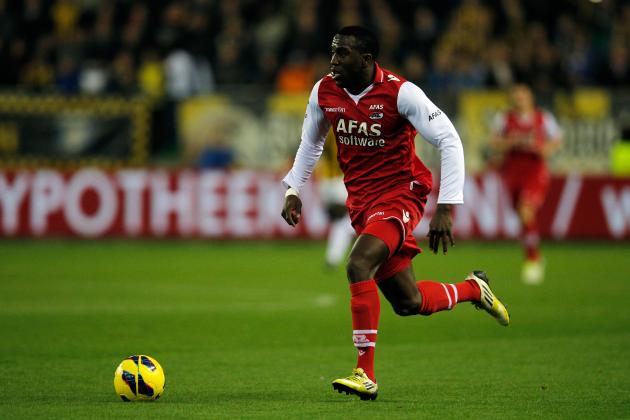 Dean Mouhtaropoulos/Getty Images

After an unsuccessful tenure with Villarreal, American striker Jozy Altidore has been tearing it up in the Netherlands with AZ Alkmaar.
What's even more exciting is he's been linked to Tottenham by International Business Times very recently.
The 23-year-old seems to be playing at a Premier League caliber and is hitting his prime. He'd also arrive with some immediate chemistry with Clint Dempsey, and the two Americans could wreak havoc with Spurs.
Altidore is an obvious replacement for Adebayor. He's younger, boasts a freakishly similar skill set and can do many of the same things on the pitch.