Georgetown Basketball: 5 Improvements Hoyas Must Make Before Big East Season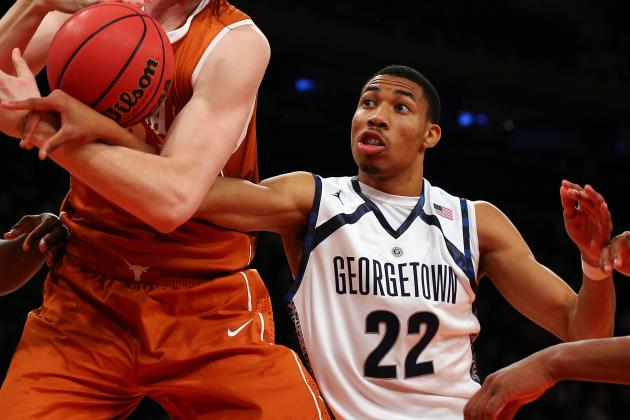 Elsa/Getty Images

The No. 15 Georgetown Hoyas are cruising into the Big East slate after a plethora of strong non-conference performances, but they need to shore up these problems to stay on the right track and become formidable title contenders.
While nobody is complaining about the Hoyas' 10-1 overall record, they've certainly shown their share of weaknesses so far in the 2012-13 season.
With 10-3 Marquette as their first opponent and more than a handful of dangerous teams ahead, Georgetown can't waste any time fixing their problems.
Let's take a look at what John Thompson III and his team need to focus on before they head into their Big East conference slate.
Begin Slideshow

»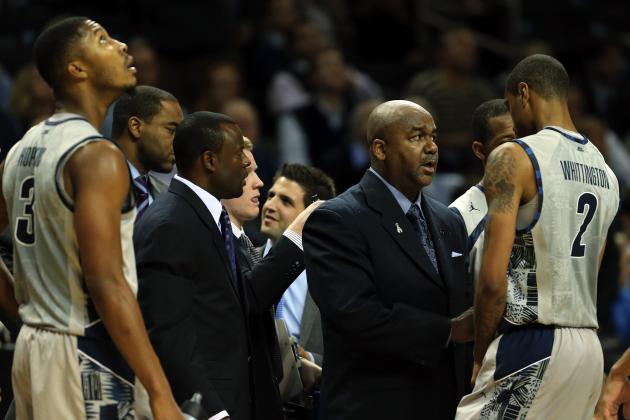 Elsa/Getty Images

Georgetown has scored more than 80 points in two of their last three games, but that doesn't do much to explain their ability to put the ball in the hoop this season.
Their 37-36 win against Tennessee and 46-40 win against Towson (yes, Towson) earlier in the season paints the perfect picture of how inconsistent they really are.
Defense can't always bail your team out, even if you're Georgetown. This team has shown they can put up high scoring totals. They'll have to finish on the right side of 60 more often if they want to stay afloat in the Big East.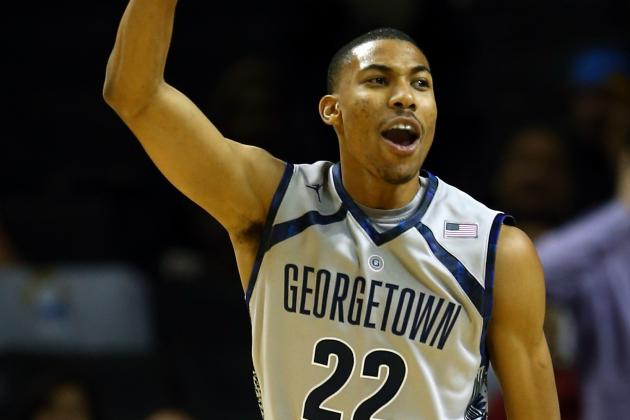 Elsa/Getty Images

Glance over the Big East team statistics and it's not hard to find one of the Georgetown Hoyas' most glaring weaknesses so far in the 2012-13 season—Free throw shooting.
Georgetown shoots a .652 percentage from the charity stripe, but that's only good for 12th in the Big East.
It hasn't quite cost them so far this season, but the Hoyas will lose some games due to their free-throw shooting percentage if they can't knock down more shots at the charity stripe.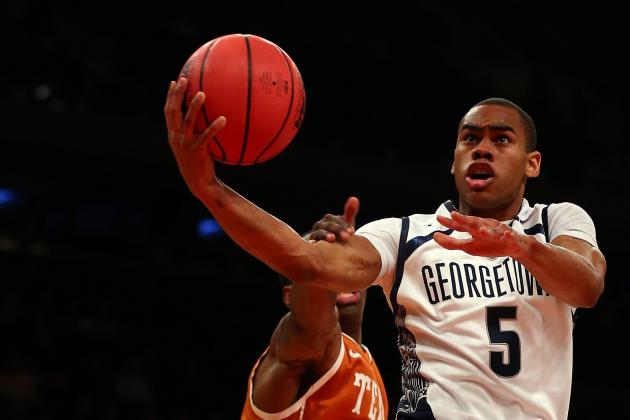 Elsa/Getty Images

The Georgetown Hoyas aren't a terrible rebounding team despite their current rank at 236th in the nation with 33.8 boards per game, but it's drastic any time you're outside the top 200 in any important statistic.
That's also good for 14th (second to last) in the Big East.
It's vital to point out their decreased rebounding numbers have something to do with their pace—they rarely take early shots and milk the shot clock in their half-court setting. But many Big East teams also play a slowed-down tempo and still have out-rebounded the Hoyas.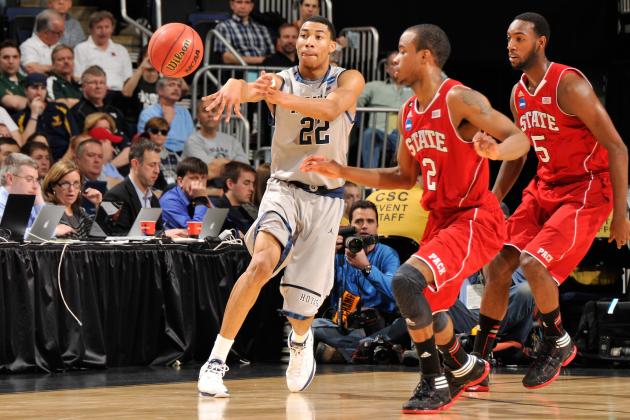 Jamie Sabau/Getty Images

When Georgetown lost their top three scorers from the their 2011-12 campaign, many questions were asked in the offseason about who would be their main scoring force in the upcoming year.
Sophomore guard Otto Porter, Jr. hasn't exactly disappointed—he leads the team with 13.2 points per contest and 7.7 rebounds per game. But his youth raises questions about whether or not he's who you want to be taking the game-winning shot.
It's crowded around Porter at the top of the scoring column, as Greg Whittington and Markel Starks average 12.5 points and 11.1 points per contest, respectively.
No player has proven that he's the team's best scoring option, although these three players are getting it done on a regular basis. Look for Porter, Whittington or Starks to hit more clutch shots and prove he's the guy to get the ball to late in games.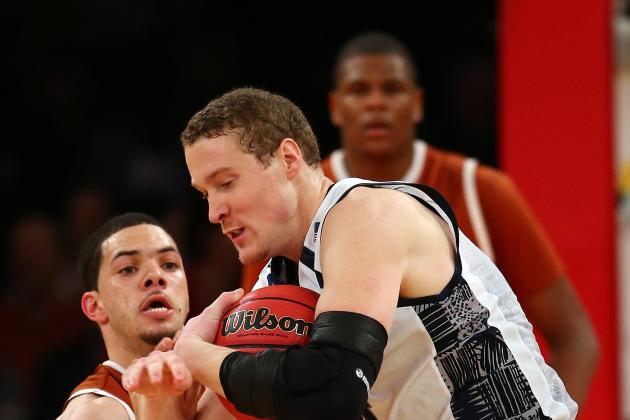 Elsa/Getty Images

The Georgetown Hoyas have two players who pull in more than seven rebounds per game, and they also have a third with five boards per game. That looks impressive on paper.
But when you look beyond the front page, you'll notice the lack of rebounding presence from Hoyas guards. Guard Jabril Trawick averages 2.6 rebounds per game, but the Hoyas lack any sort of guard presence on the boards other than him.
It's not always a guard's priority to attack the backboard after shots, but it's a very important addition to have on your team come Big East play. Possessions are at a premium and scoring is even more so.