Diva Debate No. 7: January 4, 2013 Edition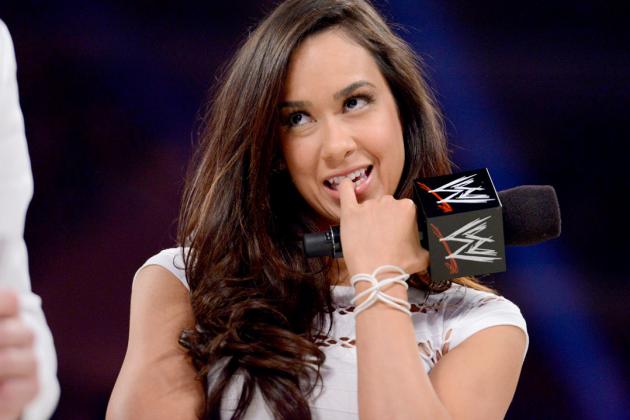 Photo Credit: WWE.com
Welcome back to Diva Debate!
In this, the seventh edition of Bleacher Report's resident weekly article devoted solely to the women of wrestling, we take a look at the week in Divas and Knockouts action, as well as two topics relevant to that action.
Also, the first round of Diva Debate's "Greatest Diva Ever!" tournament kicks off, with the opportunity for readers to vote for their favorites to advance to next week's round two.
Begin Slideshow

»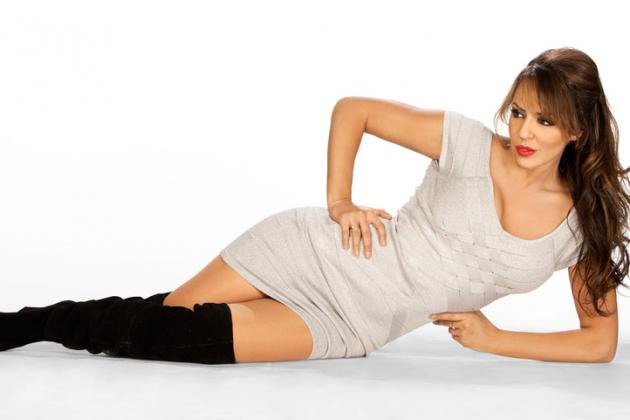 Photo Credit: WWE.com
Before we begin, I must apologize for the tardiness of this week's article. I have been laid up in bed, sick for over a week.
With that said, I have come to the conclusion that Diva Debate will work better as a Friday article. As a weekly article which heavily focuses on the week in review, it only makes sense to post on Friday, thus having enough time to cover Raw and Impact in a timely manner.
Of course, Smackdown coverage will be delayed a week, but, recently, the Divas have been featured on the show sporadically. Should a major event occur at a Smackdown taping, I will discuss it in that week's Diva Debate, preceded by a *SPOILER ALERT* to warn anyone who does not wish to have the week's broadcast ruined for them.
There have been a number of readers asking that Raw, specifically, be covered in a more timely fashion and this is the best way to make sure that happens.
Also, in an attempt to prevent repetition or lack of interesting topics, I have decided to limit the article to two or three debate topics at most. Hopefully, this will enhance the quality of the article and focus more energy on the week in review analysis.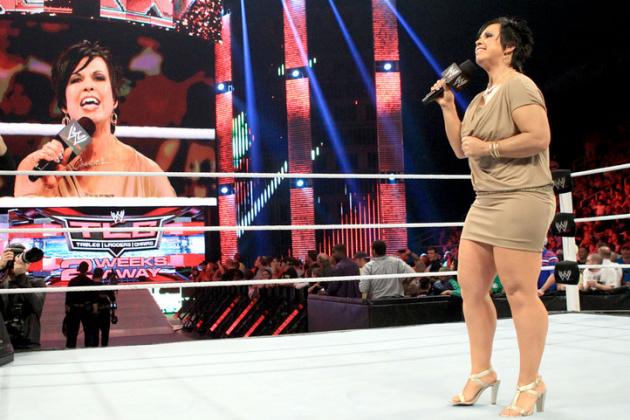 Photo Credit: WWE.com
The recent heel turn for AJ Lee leaves Vickie Guerrero in a somewhat interesting spot as 2013 kicks into gear.
For months, the current Raw Managing Supervisor feuded with AJ on Monday Night Raw. The rivalry became a major part of World Wrestling Entertainment's flagship program and it seemed inevitable that there would be some sort of major match to blow off the rivalry once and for all.
Then AJ pushed John Cena off a ladder at the TLC pay-per-view and became the company's resident "Wicked Witch."
Now, the creative team must decide what course they want to take the Vickie character in. Of course, they could always decide to keep her as a villain. She is one of the most hated characters in the company and an easy heat-seeker.
However, she has become somewhat sympathetic since the AJ turn.
Vickie spent months warning Cena about the unstable mind of Lee. She told him how obsessive she can become with the men in her life, but everyone ignored her. Then TLC happened and she was proven correct, a fact that has been untouched since the pay-per-view.
Guerrero was also dumped by her boyfriend, Dolph Ziggler, and harshly insulted by the "Show Off." Taking it all into consideration, it would seem as though Vickie would be the real babyface in the whole situation.
That has not been the case, thus far, and one has to wonder whether or not Vickie could actually be a legitimate babyface character.
For years, she has been portrayed as the scheming, overbearing, manipulative female authority figure/manager who has helped prop up the careers of the company's most talented baddies by engaging them in a relationship. Her "excuse me" line and shrieking voice garners some of the loudest jeers of any evening.
Suddenly switching Vickie would result in the same problems the company is currently experiencing with The Miz and Alberto Del Rio. After being heels for so long, they were quickly turned babyface and the fans have yet to really accept them in their new roles.
I do believe Vickie could succeed as a babyface. As hated as her character currently is, the fans respect Vickie, the person, for her loyalty and dedication to the company. If the company took enough time to tell a story, to give fans a reason they should cheer her, I have little doubt it would work.
But if she is suddenly expected be accepted as a heroine, a babyface performer simply for the sake of being a babyface, the turn would be a tremendous and brutal failure.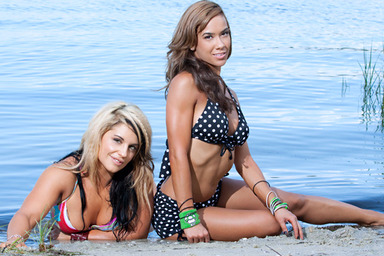 Photo Credit: WWE.com
With the recent heel turn of AJ Lee and the entertaining rivalry between Kaitlyn and Eve Torres seemingly coming to its conclusion, one must wonder if the Divas Championship feud at this year's Wrestlemania 29 will feature two former best friends, and NXT alum, squaring off with the top prize for WWE's female performers on the line.
Throughout 2012, there were hints that an eventual showdown between AJ Lee and Kaitlyn was on the horizon. During the former's initial run as psychotic Diva in the summer, interactions between the two led to physicality as AJ slapped Kaitlyn on a number of occasions.
Even after AJ leveled off and became Raw GM, there was still hostility between the two that was very evident. Now, with AJ resuming her unstable role, unquestionably a heel, the two have resumed the physicality, assaulting one another on the pre-Christmas edition of Smackdown live!
It seems likely that Kaitlyn will soon wrest the Divas title away from Eve, setting up the long-awaited match between she and AJ, perhaps on the biggest stage the sport has to offer. The bout would feature the most over woman in the sport meeting the most improved female performer in the company in a high-profile setting.
While it appears as though the match is certain to take place on April 7, there is one question that remains unanswered: what happens to Eve?
Eve has been the Divas Champion, and one of the most visible women on WWE television, over the course of the last year. Simply leaving her off of the Wrestlemania card does not seem to be an option.
Should she compete at Wrestlemania, it would likely be under two different circumstances. The first would be a triple threat match for the Divas title, featuring the aforementioned AJ and Kaitlyn. The other would be a tag team bout, perhaps pitting her and AJ against Kaitlyn and a partner.
Vickie Guerrero maybe?
Either match would go a long way in watering down the potential that a Kaitlyn-AJ match would have.
So to answer the question, yes, it does feel as though Kaitlyn and AJ are destined to meet at Wrestlemania. With the constant change within the WWE creative team, however, I would not be surprised if the match not only does not happen at Wrestlemania but if it does not happen until well after the "Showcase of the Immortals."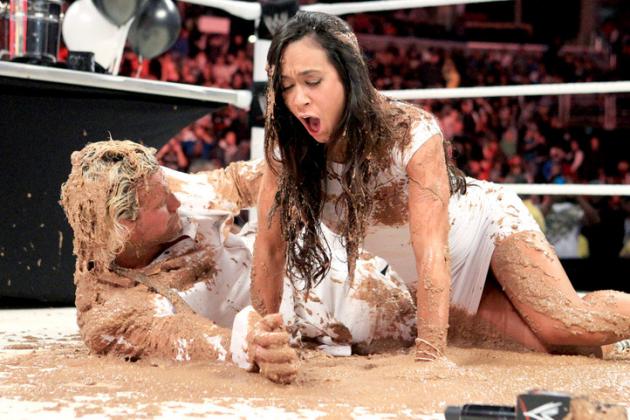 Photo Credit: WWE.com
New Year's Eve 2012 was not kind to AJ Lee and new beau, Dolph Ziggler.
Not only did Dolph lose his match to Sheamus earlier in the evening, he and AJ were in the midst of delivering a New Year's toast when they were interrupted by John Cena. The company's resident "golden boy" hurled several insults before keeping the holiday's tradition of dropping objects alive by dropping a large amount of what we were led to believe was feces on Ziggler and AJ.
It was only a matter of time before Cena would get a measure of revenge on WWE's latest power couple. The fact that such a production was made of Ziggler and AJ only means good things for them.
The entire final segment of Raw finally made them feel as though they were a top act within the company, something that had been missing since the events of the TLC pay-per-view.
It also was the first time that the Ziggler-Lee couple really clicked on WWE television. Up until now, it felt forced but Monday night, the union finally felt organic and real. The "toast" segment was a major step for the Dolph Ziggler and AJ Lee pairing as they prepare for what one could only imagine would be a long run at or near the top of WWE programming heading into Wrestlemania 29.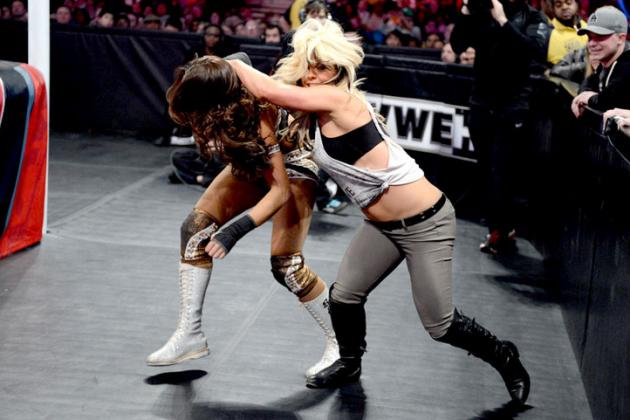 Photo Credit: WWE.com
Monday's Raw featured "Champion's Choice," a stipulation that saw WWE's top titleholders choosing their opponents for the evening. The show also featured a cameo by Hall of Fame inductee Mae Young.
During the backstage New Year's Eve party, Eve addressed her fellow Divas, claiming to have beaten them all before announcing that she had chosen Mae as her opponent for the night.
Prior to the match, Mae fell ill as it was announced that she was pregnant. The less said about the whole thing, the better.
Anyway, Eve made her way to the ring and demanded to be declared the winner by forfeit. She ordered a photographer into the ring to take her picture, wanting to document her "win" over a Hall of Famer. Kaitlyn would cut the premature celebration short, making a beeline for the Divas Champion.
The two rivals would brawl around and inside the squared circle before being separated by officials, Eve once again managing to escape with her title in tow.
The feud between Kaitlyn and Eve has been the best over the Divas Championship since Beth Phoenix and Natalya had their short program with LayCool in late-2010. It features a back story and has seen a number of intense encounters and exchanges between the two.
More importantly, it has given fans a reason to care about the Divas title and the feud Kaitlyn and Eve are having over it. And, while their time as frequent opposition appears to be nearing its conclusion, the strides they have made in recent months in getting the Divas Championship rivalry over with the audience can only help get the company behind crafting more stories for their female performers.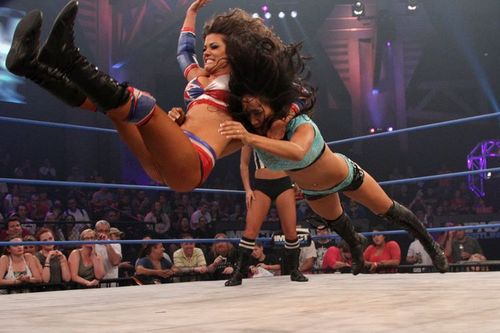 Photo Credit: TNA Wrestling/Lee South
I would be remiss if I did not mention the match Miss Tessmacher and Gail Kim had on last Thursday night's Impact.
The two women, involved in a Diva Debate Match of the Year candidate, reminded fans of their chemistry with one another as they had a tremendous contest on the December 27 episode of Impact Wrestling.
Gail Kim continues to be, arguably, the most well-rounded, female in-ring performer in the sport. She has blossomed as a heel since returning to TNA in 2011 and has not lost a step between the ropes.
Tessmacher's continued development is absolutely stunning. She has grown to become a solid in-ring worker, combining a flashy underdog offense with crowd-pleasing moves, such as the stink face.
Gail would pick up the win, avenging a string of losses to Tessmacher, following the Eat Defeat.
In a week where there was not much to be thrilled about in terms of in-ring work from the women of WWE, Tessmacher and Kim provided fans with a tremendous example of what they can expect from the TNA Knockouts when they are given a proper amount of time to showcase themselves.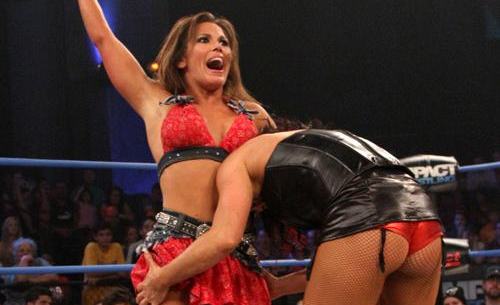 Photo Credit: TNA Wrestling/Lee South
On Thursday's Impact, Miss Tessmacher and Gail Kim did battle once again, this time in tag team action. Tessmacher was joined by Mickie James and Kim by the current Knockouts Champion, Tara.
As was the case a week prior, the women were given time to deliver a quality match and they did just that.
Mike Tenay did a tremendous job in telling the story of Tessmacher and Kim's history, hinting that the loss to Gail Kim seven days earlier had lit a fire under Tessmacher. He also reminded the audience of the history between all four women, which is something "the Professor" does that helps fans invest in the match that others, both in TNA and in WWE, do not do.
Mickie James picked up the victory for her team, scoring the pin-fall win over Gail Kim following a Mickie-DT.
The win solidifies Mickie's place as the top contender to Tara's Knockouts Championship but it does bring to the surface a major question: what about Velvet Sky?
Prior to the holidays, Velvet Sky made her triumphant return to TNA. Outside of one match and a few backstage segments, her presence on Impact Wrestling has been non-existent.
Will the former Knockouts and Knockouts Tag Team Champion make an impact as Lockdown nears or has the company already forgotten about their most popular woman?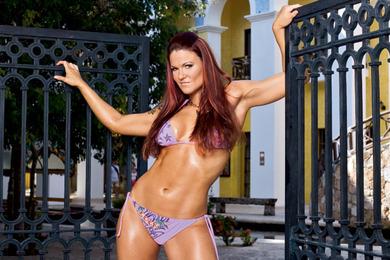 Photo Credit: WWE.com
Trish Stratus vs. Jazz
Michelle McCool vs. Eve Torres
Layla vs. Maryse
Beth Phoenix vs. Dawn Marie
Lita vs. Jillian Hall
Terri Runnels vs. AJ Lee
Stephanie McMahon vs. Gail Kim
Sunny vs. Sable
Kelly Kelly vs, Maria Kanellis
Stacy Keibler vs. Ivory
Mickie James vs. Debra
Torrie Wilson vs. Jacqueline
Victoria vs. The Bella Twins
Molly Holly vs. Candice Michelle
Melina vs. Tori
Chyna vs. Natalya
There is no standard by which to vote. Simply select your favorites and leave your votes in the comment section below.
If you do not have a Bleacher Report account and would still like to vote, you can Tweet your votes to me @ErikBeaston, using the hashtag #DivaDebate
The winners, and second round matches, will be announced in next week's Diva Debate.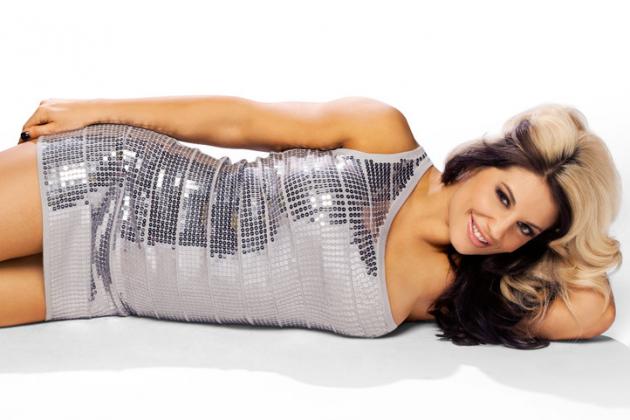 Photo Credit: WWE.com
In next week's Diva Debate, we take a look at the evolution of the WWE Diva and how the division got to where it is today.
We will also discuss TNA Knockout Velvet Sky, the week in review, and any late-breaking news surrounding the women of World Wrestling Entertainment and Total Nonstop Action Wrestling.
Until then, do not forget to vote for your favorites in the Greatest Diva Ever tournament and have a happy, healthy first weekend of 2013.