20 Sweetest Cars Owned by Footballers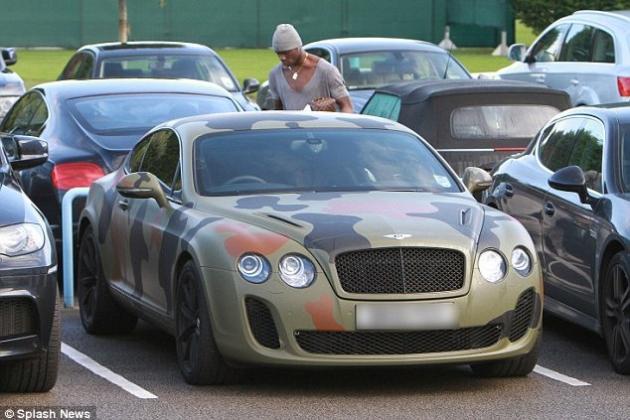 Matthew Lewis/Getty Images
Photo via theng.com
When you're paid millions of dollars every week to kick a ball around, there's bound to be some incredible purchases scattered throughout your bank balance.
For footballers, one of the biggest and greatest purchases they make is their cars, splashing out ridiculous amounts of money for some very sweet-looking rides.
And we're talking very sweet-looking cars here.
Cars that most likely ate my 2003 Toyota Camry for breakfast.
Here's the top 20 cars owned by footballers at the moment.
Begin Slideshow

»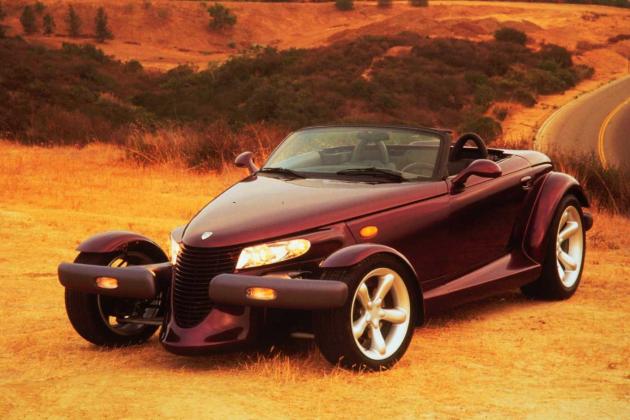 Photo via blogs.automotive.com
Kicking off our list is a car owned by Queens Park Rangers player Djibril Cisse—the Plymouth Prowler.
Personally, I'm not much of a fan of the mustache-front design of the Prowler, but that doesn't mean that it isn't a nice ride or that someone out there doesn't like it.
After all, Cisse did choose to buy this car.
Price: £30,000 (estimate)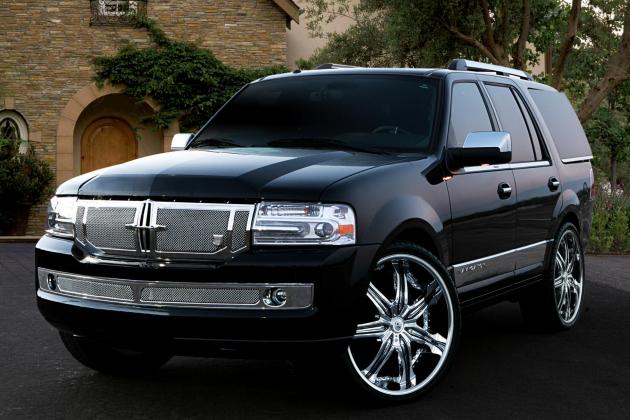 Photo via lexani.com
Arsenal legend and MLS star Thierry Henry certainly makes a statement with the Lincoln Navigator.
It might not be the speed or sleekness that exists in some of the other supercars on this list, but there is sheer power from Henry's vehicle, and it looks pretty nice as well.
At the end of the day, his car could crush basically anything on this list, all without sacrificing style or class in its design. A very nice, smart car.
Price: £50,000 (estimate)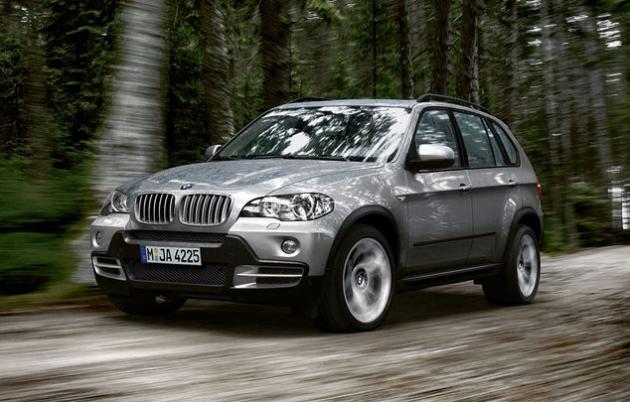 Photo via newcarsplus.com.au
Tottenham Hotspur striker Jermain Defoe stands at just 5'5", thus making the seven-seater BMW X5 a strange purchase for the England international.
Having said that, the X5 is still one of the better large cars on the market at the moment (luxury wise) and still looks very nice in full flight, as seen above.
Even if Defoe needs to sit on a pillow to drive it.
Price: £70,000 (estimate)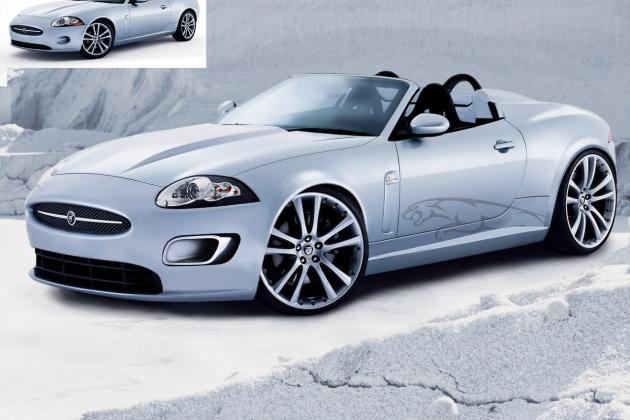 Photo via gomotors.net
Liverpool and England legend Steven Gerrard recently sold his £120,000 Range Rover (per The Sun), meaning that we must then look to his Jaguar XKR convertible as his next best car.
Not that the Jag here is a bad alternative, being able to reach 62 mph in under five seconds, and it looks pretty darn stylish in the meantime.
Price: £90,000 (estimate)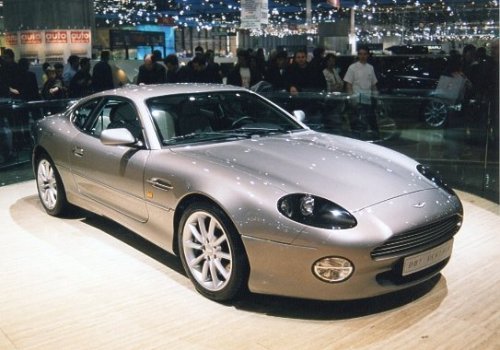 Photo via cimbeon.com
Nothing says class quite like an Aston Martin.
However, nothing says bench quite like Michael Owen.
It's like a match made in heaven.
Price: £100,000 (estimate)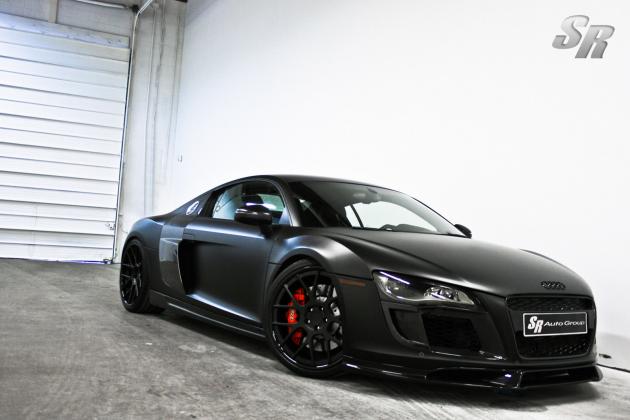 Photo via bp.blogspot.com
Theo Walcott is looking for a new contract at Arsenal this January transfer window.
What he isn't looking for at the moment, however, is a brand new car, with his black Audi R8 cutting a mean and slick figure every time it hits the road.
Touted as Audi's potential answer to the Porsche 911, there's little doubting just how nice this car is.
Price: £120,000 (estimate)
Photo via mycarportal.net
We know Carlos Tevez has a Porsche Panamera because we saw it being towed away (via The Sun). Now we know that Tevez is facing a ban from driving his beloved Porsche.
Putting it out there, if he needs anyone to take it out for a spin and check that everything's OK in the next few months, I'm happy to put up my hand and selflessly volunteer myself for this incredibly difficult and time-consuming job.
Selfless, I know.
Price: £125,000 (estimate)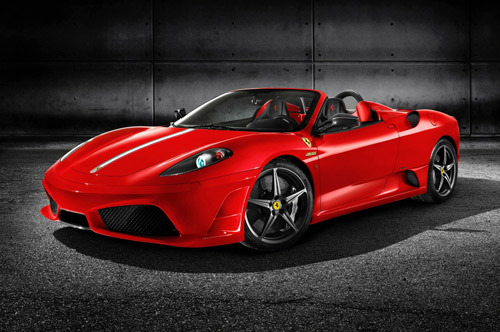 Photo via 4.bp.blogspot.com
We had to get a Ferrari in on this list, and John Terry obliges with his F430 Spider.
You might be wondering why we don't see the Chelsea defender driving it much; it's most likely because he's also driving his Range Rover Sport, BMW X5, Porsche 911 Turbo or Bentley Continental around.
It's a tough life sometimes.
Price: £130,000 (estimate)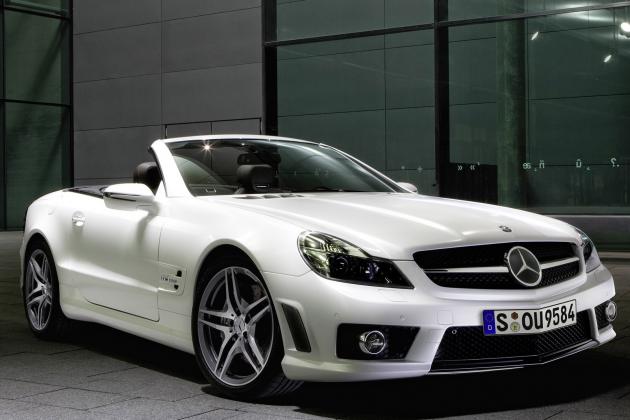 Photo via motomodification.com
The SL63 is a very classy machine, and one owned by Chelsea defender Ashley Cole.
Whether he stays in London or leaves to France at some point in the future doesn't matter—this car will certainly make a statement no matter where Cole is.
Price: £150,000 (estimate)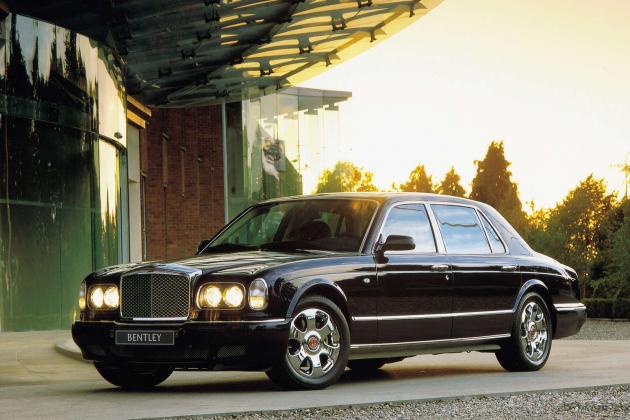 Photo via motorstown.com
Some people might not like the Bentley Arnage—saying that it's old and isn't really a "modern" car at all. Some people might love it, saying that is resonates class and beauty, power and pose all at the same time.
That's all probably fair enough, because Manchester United defender Rio Ferdinand has an Arnage, and those opinions are exactly what people think of him as well.
Price: £160,000 (estimate)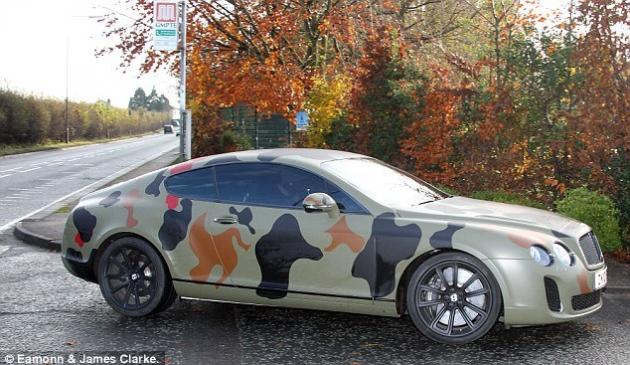 Photo via The Daily Mail
Manchester City striker Mario Balotelli has a Bentley Contentintal GT.
If you're wondering why that picture doesn't look like one, that's because Super Mario decided to completely camouflage it earlier in the year so that it would look like that.
Why you would do that to a car that looks like this is beyond me.
But hey, that's Mario.
Price: £160,000 (estimate)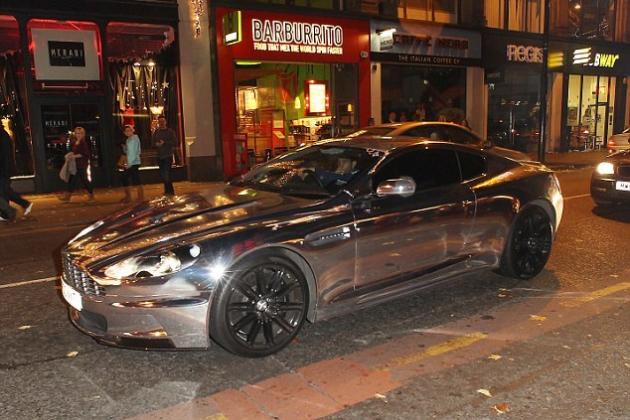 Photo via dailymail.co.uk
That there is Jermaine Pennant's Aston Martin DBS.
The Stoke City player fitted out the sleek-looking car with a chrome finish—giving it a very stylish and noticeable look that simply mirrors everything it ever sees.
If only Pennant was at the standard that his car is.
Price: £180,000 (estimate)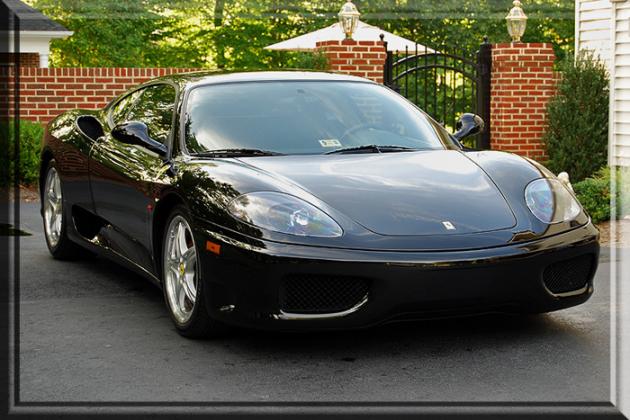 Photo via junaidarr.webs.com
Technically not a player, Claude Makalele still makes this list as a footballer because the former Chelsea player is now the assistant coach to Carlos Ancelotti at Paris St. Germain.
Oh, and because he drives a Ferrari, which few can dispute as being a sweet-looking car.
Price: £190,000 (estimate)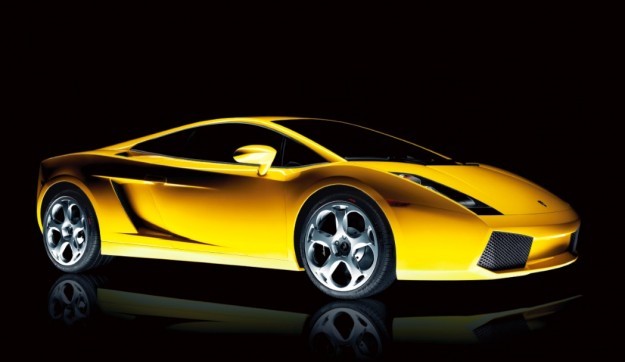 Photo via caradvice.com.au
England international, Manchester United legend, well on his way to winning another Premier League title—life isn't all bad at the moment for Wayne Rooney.
Especially when he has this sweet Lamborghini sitting amongst his collection, albeit not in bright yellow.
Price: £260,000 (estimate)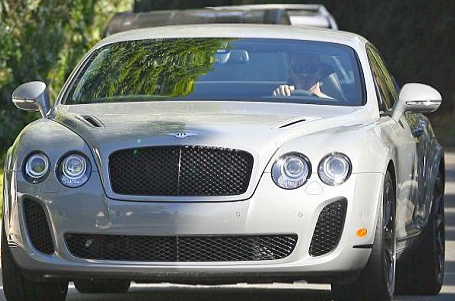 Photo via celebritycarsblog.com
David Beckham has a huge array of wonderful cars at his disposal, but the one that sticks out the most is the Bentley Continental Supersports.
Just think, all he had to do to get there was become one of the greatest players in the modern game—a Manchester United and Real Madrid legend who completely revolutionized football in the United States.
Well played, sir. Well played.
Price: £260,000 (estimate)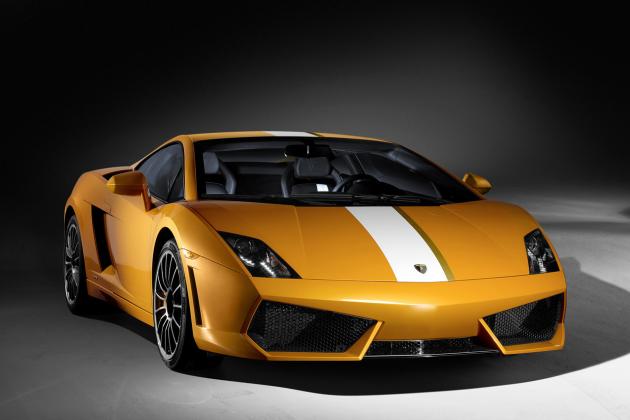 Photo via zcars.com.au
Manchester United midfielder Nani has a car very similar to that of his United teammate, Wayne Rooney, only that Nani's is the LP 550-2 version, of which only 250 were ever made.
That makes Nani just a little bit special—as does the fact it does 0-60 in under four seconds. Now if only the winger himself were that quick...
Price: £300,000 (estimate)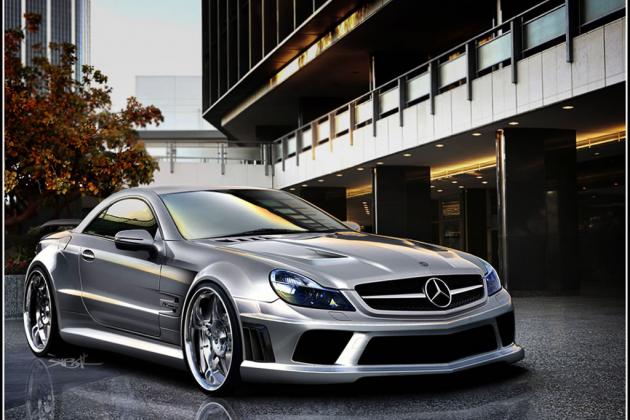 Photo via gomotors.net
Former Chelsea player and current Shanghai Shenhua striker Didier Drogba will no doubt go down as one of the legends of the game when he eventually retires. He's a true statesman for world football who modeled the game beautifully and achieved so much within it.
It is no surprise, therefore, that Drogba has himself a classy Mercedes SL65—a true statesman car if ever there was one.
Price: £330,000 (estimate)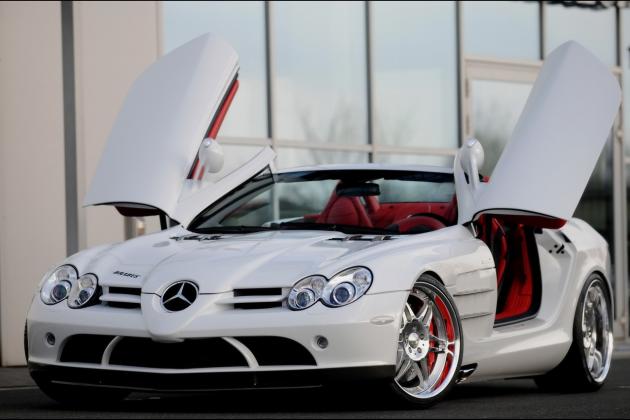 Photo via charlesayoub.com
El Hadj Djouf is currently playing for Leeds United in the Championship after stints at Sunderland, Bolton Wanderers, Blackburn Rovers and Liverpool throughout his career.
But with a car like the Mercedes McLaren SLR, does it really matter where he's playing?
Price: £400,000 (estimate)
Photo via autoblog.com
Known for their spaciousness and class, the Mayback Cruisero Coupe is one seriously nice-looking car, and one is owned by former Barcelona striker Samuel Eto'o.
Few of the models were ever made before the company went broke, with the Anzhi Makhachkala striker one of the fortunate few who got their hands on one.
The 5.7-meter car can do 0-60 in five seconds and has a top speed of 170 mph—all incredible numbers for a car so large and dominant.
Price: £600,000 (estimate)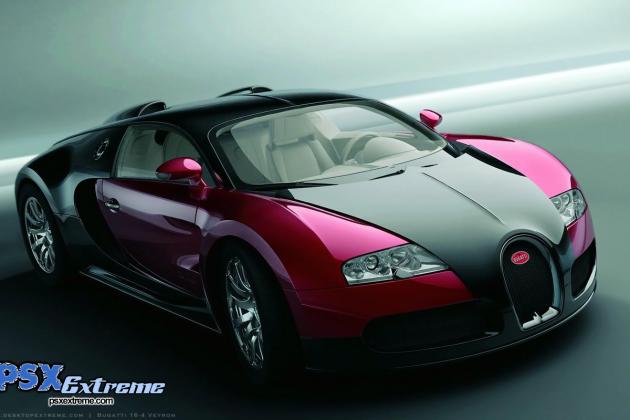 Photo via psxextreme.com
It seems only fitting that we end this list with one of the greatest footballers in the world as well as one of the greatest cars in the world—Cristiano Ronaldo and a Bugatti Veyron.
The fastest car in the world meets with one of the greatest dribblers of our time.
Class, poise, elegance, power and brilliance—all of which can be said about both the car and player in question here.
The world just works sometimes.
Price: £1,100,000 (estimate)
Any sweet-looking footballers cars that missed the list?
Comment below or hit me up on Twitter: Follow @dantalintyre