Dallas Cowboys: 5 Players Who Have Played Their Last Game as a Cowboy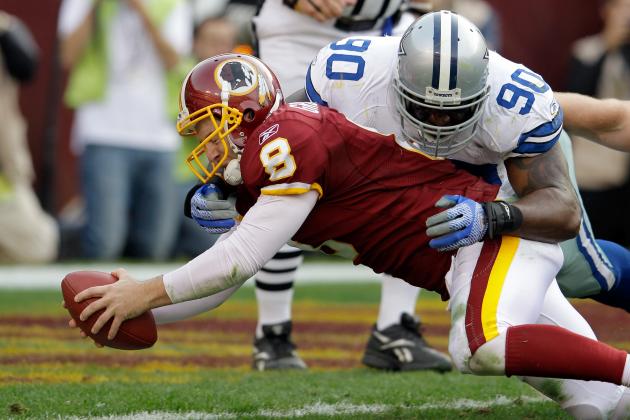 Rob Carr/Getty Images

To us fans, football is a game we love. For players, football is a business and a way of life.
Some players will find that life is tough in 2013.
That may be harsh, but it's also very true. There is a constant carousel of players spinning in the NFL. The bottom line is that if you don't play well and don't live up to your contract, you're not coming back.
Period.
The Cowboys have some some players with big contracts who aren't producing. Some players were key components last year and have proven they can't handle that pressure.
No matter how you look at it, changes need to be made in Dallas. Lets take a look at some players who have played their last down for the Dallas Cowboys.
Begin Slideshow

»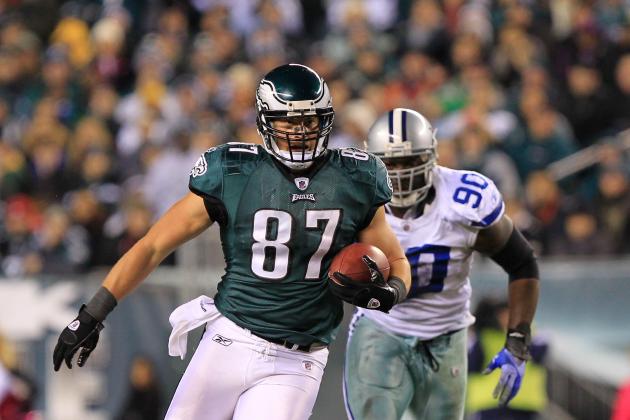 Chris Trotman/Getty Images

I'm surprised Jay Ratliff has such a strong following these days. Unfortunately for Ratliff fans, I believe that he is finished with the Dallas Cowboys.
The truth is that Ratliff isn't healthy and hasn't really been productive at all over the last three years.
Since 2010, Jay Ratliff has only 85 tackles and 5.5 sacks. Those numbers aren't completely awful, but when compared to his 2008 and 2009 season totals of 91 tackles and 13.5 sacks it's alarming.
Ratliff is undersized for a defensive tackle in a 3-4 defense. He is constantly met with double teams and asked to do a lot for this defense. What happens over time to a player like this is that his body starts to break down.
Ratliff will be 32 by the start of next season. The Cowboys are looking to get younger and more athletic on a defense that has the ability to be tops in the league. I'm not sure an aging, injured Jay Ratliff is worth the commitment at this point in his career.
Additionally, Ratliff would save the Cowboys $1 million in cap space if released, and the Cowboys could desperately use help in that department. The release of Ratliff is a foregone conclusion to me at this point.
It's been a good run, Jay.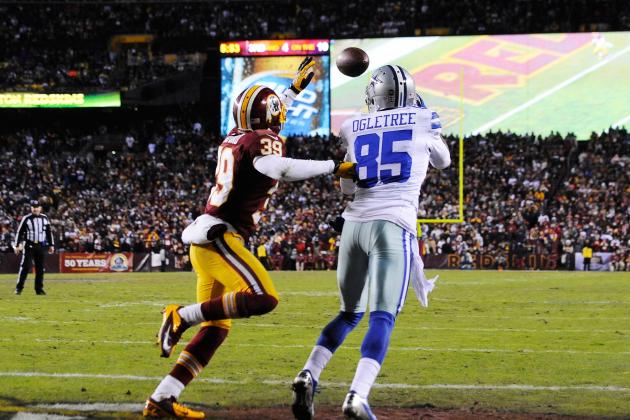 Patrick McDermott/Getty Images

Remember when Kevin Ogletree silenced everyone's doubts towards Dallas' third wide receiver position with a Week One explosion to the tune of eight receptions for 114 yards and two touchdowns?
Everyone dubbed Ogletree as the early season savior, and the Cowboys' journey to the Super Bowl was underway.
Then Ogletree must have run into the Men in Black and got "neuralyzed". He simply forgot how to play football, and Cowboys fans forgot about him.
Ogletree has been inconsistent for a Cowboys team that could have really used him this season. He lost snaps to the likes of Dwayne Harris and Cole Beasley.
There is no longer a role in this offense for the mistake-prone receiver. Ogletree is scheduled to be an unrestricted free agent next season, and I don't believe that he'll be brought back.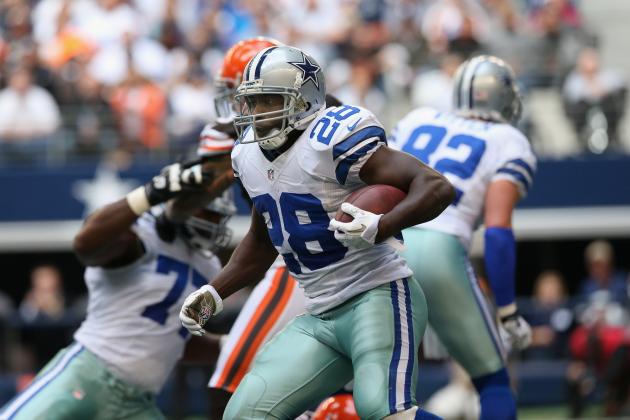 Ronald Martinez/Getty Images

The Cowboys drafted Felix Jones in 2008 because they believed he had the ability to be the next great back for the Cowboys organization. They loved him so much they selected him above prospects like Rashard Mendenhall, Chris Johnson, Matt Forte and Ray Rice.
Big Mistake.
Jones has been injury prone to say the least. Every time he's been entrusted with a big workload, he's found himself injured.
Jones hasn't been terrible. Actually, he's been a very decent spell back, but he's lost his home run ability, and there is simply no room for him as a player on this team.
Jones will continue his career elsewhere, but he'll never reach the potential he once had. The Cowboys need a consistent, reliable backup rusher—something Jones simply can't offer.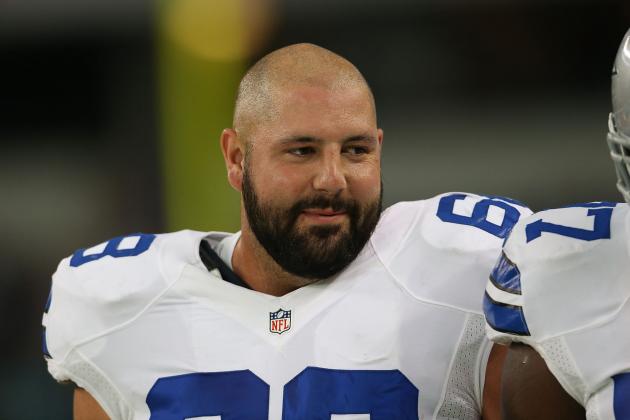 Ronald Martinez/Getty Images

Doug Free is in the second year of his four-year, $32 million contract that promises him $17 million in guaranteed money. In 2013, Free is scheduled to count just under $11.2 million against the cap.
If only his play lived up to his salary.
Free has been awful this season. We have watched him get dominated by speed rushers and power rushers alike on their way to knocking down Tony Romo.
This isn't the way to protect your franchise's most valuable player.
Free hasn't gotten the job done. When a person doesn't live up to expectations, they get let go. Free should suffer that same fate.
Free hasn't shown any signs of improvement. In fact, it's my opinion that Jeremy Parnell is vastly outplaying him. Free has always had bad technique but has been able to disguise it with athleticism and strength.
However, his strength and athleticism have disappeared, and Free is being exposed for what he truly is.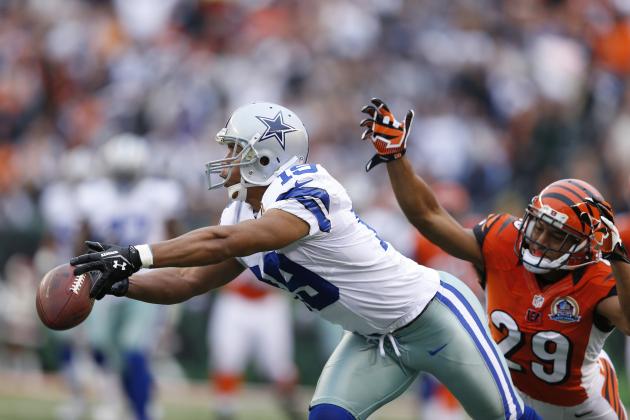 Joe Robbins/Getty Images

Let me preface this by saying that I think Miles Austin is a stellar receiver and huge asset to this offense.
It's his health and salary that make his 2013 status a question.
Austin could return in 2013 if he agrees to a pay cut or restructures his contract. However, Austin knows his value and so do the Cowboys.
The Cowboys could feasibly trade Austin for a decent coup (third round pick seems likely) and be happy. The Cowboys are sitting at $20 million over the cap, and they'll be pinching pennies.
There is no denying that Austin is a dynamic receiver when healthy. It's his lingering hamstring injury that keeps him off the field and challenges his statistical productivity.
With the emergence of Dez Bryant, Dwayne Harris, James Hannah and Cole Beasley, the Cowboys likely feel comfortable with the weapons they have. Add a low-cost free agent receiver with upside, and all of the sudden, this offense is just as complete as it was with Austin.
Personally, I'd hate to see Austin go. This is a business, however, and money is the name of the game.
I won't outright say Austin will leave, but don't be surprised when he does.