Cincinnati Bengals vs Houston Texans: 5 Keys to the Game for Cincinnati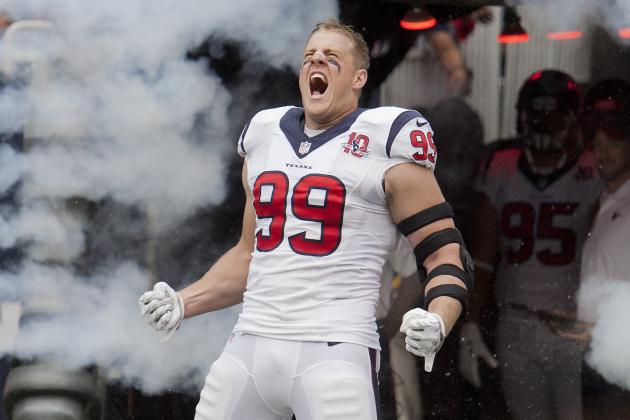 Bob Levey/Getty Images

For the second consecutive season, the sixth-seeded Cincinnati Bengals will travel to Houston to compete against the third-seeded Texans. For over two-thirds of the season, the Texans were thought to be the most complete team in the league, dominating pretty much every opponent as they went.
Now, the tides have turned for both teams. Cincinnati finished 7-1 after a dismal 3-5 start, making it one of the league's hottest teams. Meanwhile, Houston has limped into the postseason, dropping three of its final four games, as it did last season. Some call this game a lock for Houston, but don't be so sure.
The Texans have shown some significant weaknesses over the past few weeks, and Cincinnati could be the team to capitalize on those weaknesses. Here are some keys that the Bengals must keep their eyes on if they hope to stun Houston.
Begin Slideshow

»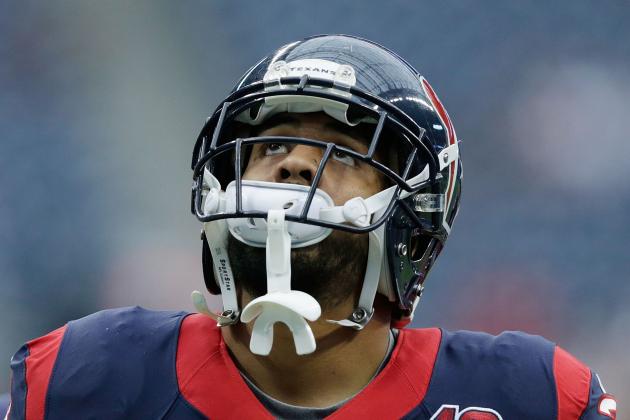 Scott Halleran/Getty Images

Since his emergence in 2010, Arian Foster has become a household name in the NFL. He's been among the top backs in the league over the past three years, and 2012 has proven to be no different. If not for Adrian Peterson's stunning season, Foster would have garnered a lot more attention for his 1,400 yards.
Which is exactly why it is vital that the Bengals keep him from being their downfall on Saturday. In last season's playoff game against Cincinnati, Foster gathered 153 yards and two touchdowns. We all remember how that turned out.
If the Bengals can shut down Foster, they shut down quite a large portion of the Texans offense. Matt Schaub is a decent quarterback and the passing game is nowhere near weak—but when a former rushing champion is on your team, you use that to your advantage.
You can bet that Foster will be a big part of Saturday's game, and Cincinnati can make sure he's not big for Houston.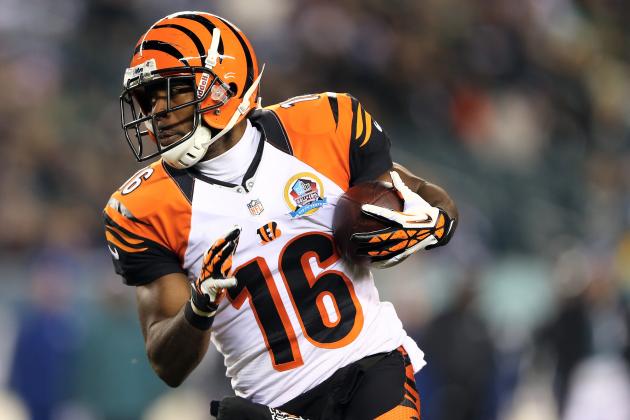 Elsa/Getty Images

Since Mohamed Sanu went down to injury a few weeks ago, no one in a Bengals uniform has really stepped up their game and proven they can be a solid second receiver behind A.J. Green.
Andrew Hawkins is the most likely candidate here. It is likely that Green is going to be double-teamed by Johnathan Joseph and Danieal Manning, two solid defenders. Jermaine Gresham will see some openings because of that, but not as many as other teams would allow—Houston's defense is good.
Therefore, it will be up to Hawkins, Ryan Whalen and rookie Marvin Jones to pick up the slack. Andy Dalton has to be able to find some more targets outside of Green, or the passing game will prove to be a complete failure.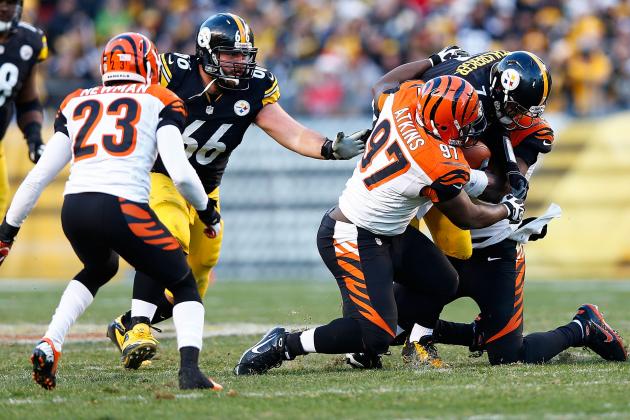 Jared Wickerham/Getty Images

While keeping Arian Foster behind the line is going to be the big key to shutting down Houston, the passing game deserves some attention. Like Cincinnati, Houston has one solid receiver and a pretty good tight end.
Outside that, Houston doesn't have much worth talking about on offense.
The issue for the Bengals is that the receiver is Andre Johnson, arguably one of the best overall receivers in the NFL. The guy has breakaway speed, solid hands and can escape defenders seemingly without effort. He isn't one that found the end zone very much in 2012, but it hasn't been very necessary.
Pro-Bowler Geno Atkins is going to be huge in this game, as he leads one of the fiercest front fours in all of football. Atkins needs to team up with Carlos Dunlap and Michael Johnson to keep Matt Schaub under pressure, keeping him from making those downfield passes to Johnson.
Watch for Atkins to apply pressure in the backfield while Leon Hall is forced to try to keep up with No. 80.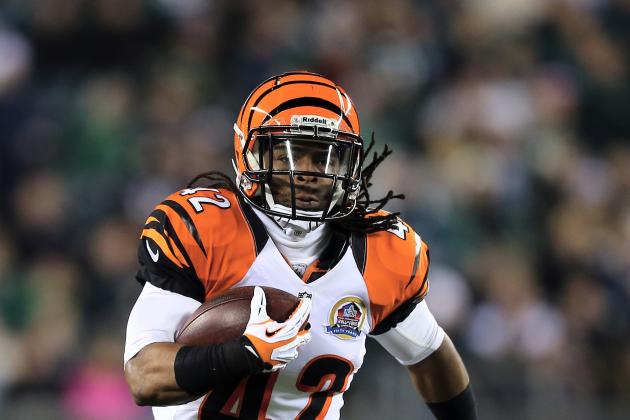 Elsa/Getty Images

This one seems sort of odd, but allow me to explain.
Behind J.J. Watt, the Houston Texans have had one of the best defenses against the rush all season long. This is not one of those situations where you need to run straight at Watt and the defense. You need to avoid it.
I understand that Watt and Co. know how to attack the passer, but Dalton is a smart quarterback. The front seven of the Texans defense is better than the back four, which isn't great. I have confidence in Bengal receivers that they can beat any threats that the Texans secondary may impose.
Therefore, Jay Gruden's offensive attacks should focus more on the passing of the Red Rifle and less of the Law Firm, BenJarvus Green-Ellis, who is essentially limping into the postseason in his own right.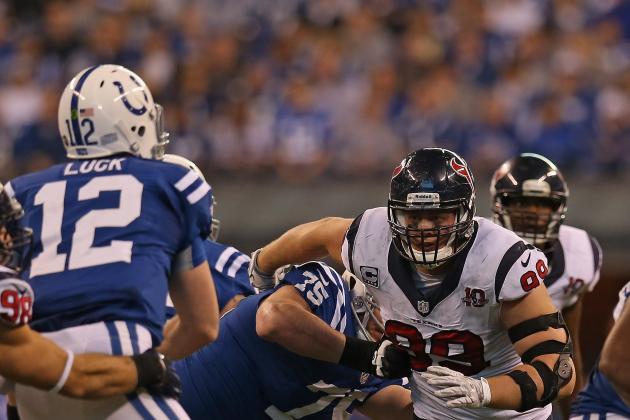 Jonathan Daniel/Getty Images

Think back to last season's Wild Card playoff game in Houston. This is the big play that I remember.
J.J. Watt absolutely cannot make that sort of impact again despite the fact that his 20.5 sacks have created an entire other set of problems for teams this season. He is going to be the best player on the field this Saturday, and the offensive line for Cincinnati needs to keep him on lockdown.
It is likely that Andre Smith and Kevin Zeitler will be tasked with stopping the big man out of Wisconsin. If Watt is kept as a nonfactor, Cincinnati will get itself a huge leg up on Houston and it could potentially be the game's biggest difference.
Green-Ellis would be able to find room to run, and Dalton would get time to make good throws.