Vikings vs. Packers: 5 Bold Predictions for Wild Card Matchup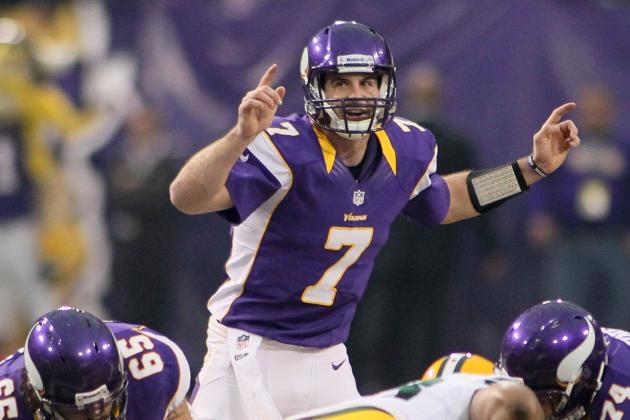 Andy King/Getty Images

For the Minnesota Vikings and Green Bay Packers, the first round of the NFL playoffs provides deja vu. The two teams, which will face off at Green Bay's Lambeau Field Saturday night at 8 p.m. ET (TV: NBC), just met in Minnesota during Week 17 action.
While these two NFC North foes are quite familiar with one another, nothing is certain once the playoffs start. Here are five bold predictions for what fans will see on Saturday night.
Begin Slideshow

»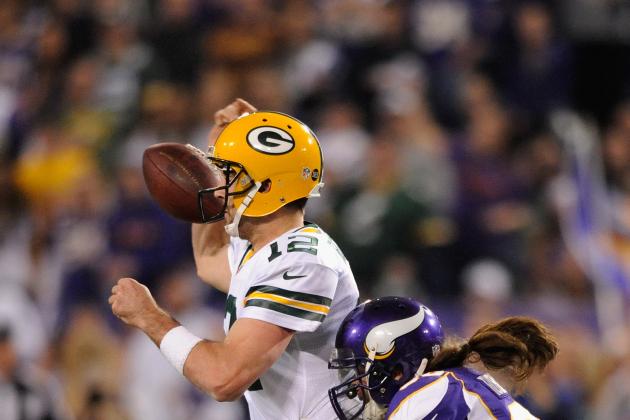 Hannah Foslien/Getty Images

There's no secret that Aaron Rodgers plays behind one of the worst offensive lines in the NFL and that he's done an amazing job this season of staying one step ahead of the pass rush.
The Minnesota Vikings, however, possess one of the NFL's best pass rush combinations. They are also good at mixing up their looks to keep an inexperienced offensive line off balance.
With the emotions, motivation and energy a step above anything in the regular season, expect the Vikings, led by Jared Allen, to mix up the Green Bay offensive line and keep Rodgers under pressure all day long.
If that happens, the Packers' chances of victory will decrease sharply.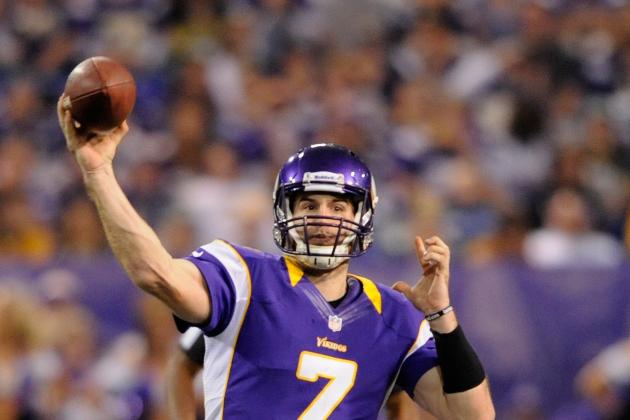 Hannah Foslien/Getty Images

Minnesota quarterback Christian Ponder had an excellent and efficient day against the Green Bay Packers last Sunday. He completed just over 57 percent of his passes, tossed three touchdowns and threw for over 230 yards.
With running back Adrian Peterson the focal point of the Vikings' attack, Ponder doesn't have to be spectacular or lead drive after drive through the air the way Tom Brady or Peyton Manning might. He simply has to play mistake-free football.
In the team's current four-game winning streak, he's thrown only one interception against four scoring passes. It doesn't get much better than that.
In this game, Ponder has to be every bit as good. Expect him to rise to the occasion. He's been doing a lot of film study recently to help himself improve. With a good performance against Green Bay on tape, he'll have plenty to view and attempt to replicate.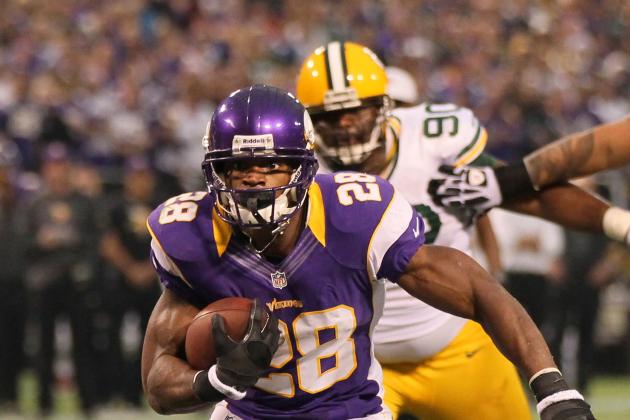 Andy King/Getty Images

Adrian Peterson is special already after running for the second-highest yardage total in the history of the NFL, but he will have a chance on Saturday night to be extra special.
Peterson asked to play special teams this week according to the Associated Press. He could easily be inserted as a punt or kick returner on Saturday. While this comes with a lot of risk as special teams sport some high injury rates, it could also be a huge boost.
If nothing else, the Green Bay Packers could be kept off balance by his presence on those units. This could be enough for another player to break a big play off as the Packers concentrate elsewhere.
Expect Leslie Frazier to trot Peterson out there for a few tries of some sort. Beyond that, he's already ripped off 409 yards against the Packers this season. He will undoubtedly have another huge game.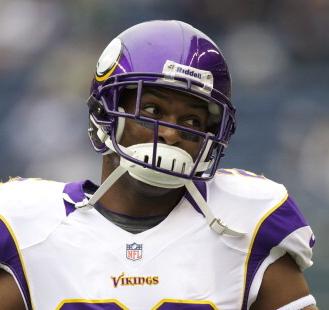 Stephen Brashear/Getty Images

Antoine Winfield's absence with a broken hand was a big reason why Green Bay's Aaron Rodgers had a big day.
Expect Winfield to play and to have a big say in who wins this contest.
When on the field, Winfield can still break off a big play with an interception or a timely tackle. He's one of the league's better cornerbacks.
With Winfield in the lineup and the Vikings pass rush getting to and putting some hits on Aaron Rodgers, expect the Minnesota defense to hold Rodgers to under 300 yards passing and to take away a couple of turnovers either through the air or on the ground.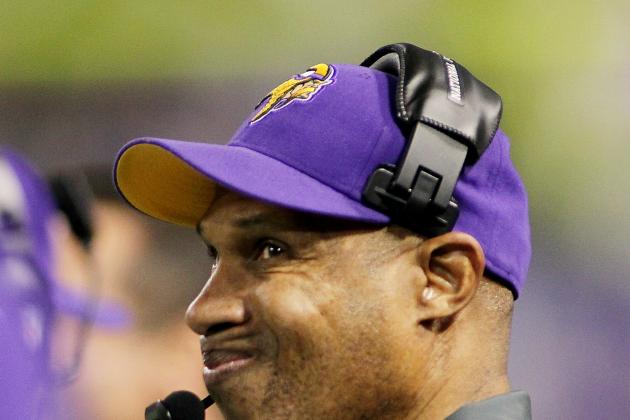 Andy King/Getty Images

Only twice before have two teams met three times in this short a span of weeks. Both times, the team that claimed victory in the final regular-season matchup lost in the playoff contest.
With so much history being overturned this season, expect the trend to continue. Of all of the Wild Card teams playing this weekend, the Minnesota Vikings have the best chance of victory.
They possess the superior defense in this game. They'll be against one of the league's worst offensive lines and have the tape to show them how to defeat them.
They have the superior offensive play-maker in Adrian Peterson.
The only thing they really must accomplish is to stop or slow down Aaron Rodgers. That's something they can certainly accomplish if they mix up their defensive looks a little more than usual.
Score Prediction:
Minnesota 31, Green Bay 24