UFC on Fuel TV 8: Brian Stann vs. Wanderlei Silva Head-to-Toe Breakdown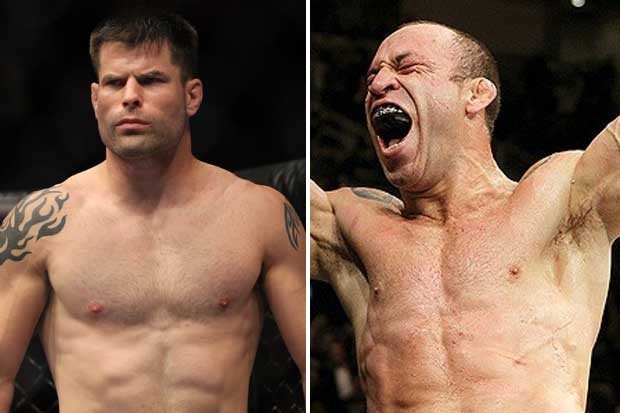 artesmarciaismistas.com
It may be nearly two months away, but the excitement of the UFC's return to Japan for Fuel TV's eighth installment is already starting to build.
Not only is the international event free around the world, but the main event will feature two of the most explosive strikers in the UFC in Brian Stann and Wanderlei Silva.
The two power-punchers were previously set to battle back at UFC 130, but "The Axe Murderer" ultimately professed his reluctance to do so.
For Silva, one of the last remaining pioneers of MMA still competing, the fight will mark the first time he has competed in Japan following his farewell Pride bout in 2006. Japanese fans tend to love Silva's gritty demeanor and aggressive ways, so consider him the fan favorite.
Meanwhile, Stann desperately needs a big knockout victory to reclaim any divisional title hopes he lost at the hands of Michael Bisping. The fight marks only his second overseas bout after fighting in Sweden in April.
Despite the difficulties of traveling and the familiarity with Asian culture, everything will go out the window when Silva and Stann touch gloves (presumably).
Here's the initial head-to-toe breakdown.
Begin Slideshow

»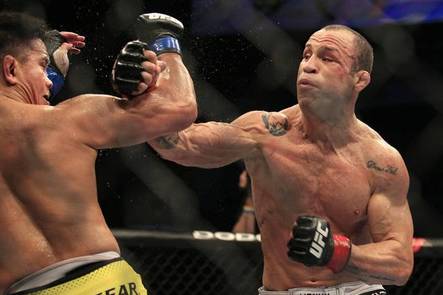 lasvegassun.com
As some of the hardest-hitting fighters on the planet, Brian Stann and Wanderlei Silva have a chance to produce instant fireworks when the two meet in early March.
Quite possibly the most popular knockout artist of all time, Silva still possesses hammers for hands at the declining age of 36. He should have no problem finding a home for his punches.
For Stann, one of the strongest pound-for-pound athletes in the UFC today, making Silva pay on his feet is truly going to do wonders for his chances of securing a knockout. The 32-year-old possesses finishes over Chris Leben, Alessio Sakara, and Jorge Santiago.
On top of all that, each fighter is looking to finish in fashion in order to launch themselves back into title discussions.
Since Stann seems to be the more patient fighter, along with the fact that Silva makes heads roll whenever he lands leather, Silva's power comes in a notch higher.
SLIGHT ADVANTAGE: SILVA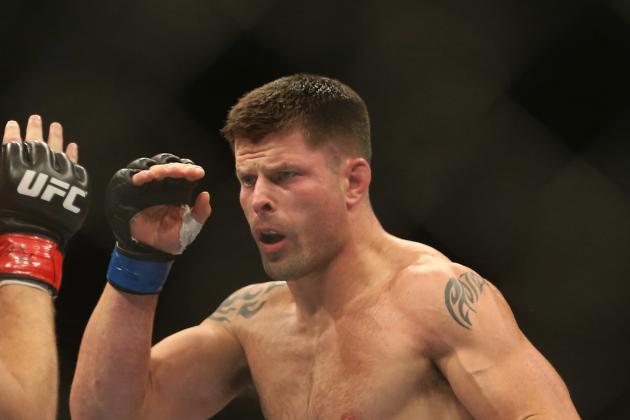 Tom Szczerbowski-USA TODAY Sports

There's no argument that Brian Stann is a more technical striker than the somewhat one-dimensional Wanderlei Silva.
Unlike Silva, Stann doesn't wing punches in bunches just for the heck of it. He tends to pick his shots, reserve his power and throw his best stuff right down the pipe.
That's not to say Silva can't land crisp punches and mix things up, but Stann's patience, discipline and overall ability to limit his emotions culminates in a more precise repertoire.
There's a reason Stann has landed 41 percent of his strikes while Silva has managed to land only 32 percent.
ADVANTAGE: STANN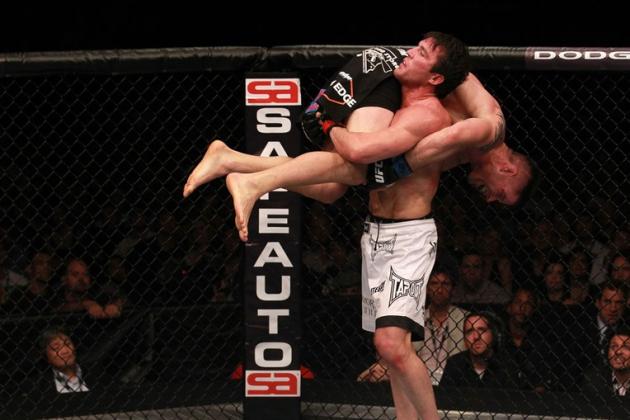 mmamania.com
Quite frankly, wrestling should have been left off this list. However, considering it's a part of every fight and could surface at any time, it needs to be mentioned.
The bottom line is that neither Brian Stann nor Wanderlei Silva are going to opt to take this fight to the ground.
They haven't displayed that ability in the past and more than likely won't focus on it in the future. Furthermore, neither fighter has performed exceptionally well when defending takedowns against worthy wrestlers (as shown above).
With all of that said, taking into consideration that both guys have combined to secure three total takedowns in the UFC, the wrestling department is truly a coin flip.
PUSH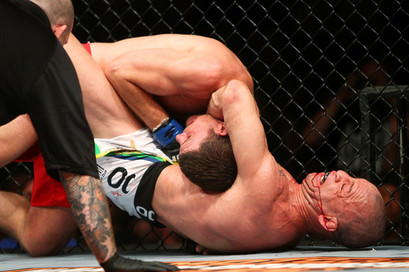 zimbio.com
This fight more than likely won't feature a submission attempt unless one guy is substantially losing off his back.
However, while the action probably won't consist of flying kneebars, Peruvian neckties and twisters, both men are in fact capable of locking up their opponent.
Wanderlei Silva has recorded only three submission wins in his lustrous career, the last of which occurred over 12 years ago. However, the defining factor is that he's never been submitted. Not once.
On the other hand, you have Brain Stann, a guy who is more likely to attempt a submission but who does not possess the experience that Silva does.
Therefore, despite the overall improbability of securing a victory by way of submission, Silva would have to get the nod based on his Brazilian jiu-jitsu black belt and world-class submission defense.
SLIGHT ADVANTAGE: SILVA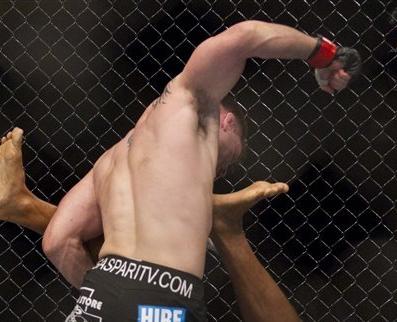 militarytimes.com
Cagework—the things fighters do right alongside the cold metal fence—doesn't usually play a major role in breaking down a fight from head to toe.
However, in this instance, and maybe only in this instance, cagework seems to be an intricate factor in deciding who has the upper hand.
The fact of the matter is that Brian Stann and Wanderlei Silva, despite being able to land punches in the center of the Octagon, do the majority of their damage against the cage.
Silva uses the cage to gain leverage when he throws his knockout punches. He also utilizes its boundaries to trap his opponents so they're forced to strike with him.
Stann does a lot of his damage by clinching and throwing punches in close range. He's such a top-notch athlete that he's capable of out-powering many formidable top wrestlers and strikers, including Silva.
In any case, cagework could very well determine who wins this fight. If Stann can get in close and make Silva uncomfortable round-by-round, he'll win. If Silva can keep Stann along the cage, while keeping his distance, he should be able to win by force-feeding the "All-American" Brazilian leather.
PUSH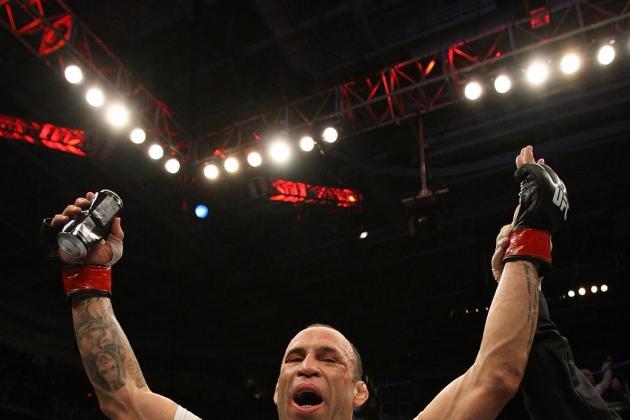 allwrestlingsuperstars.com
To be honest, before completely diving into this fight, Brian Stann seemed to be the clear-cut favorite.
He's younger, more athletic, fairly well-rounded and simply has more to gain from a win than Wanderlei Silva does at this point in his career.
However, something keeps speaking to me.
It isn't Silva's power or his ability to stand with nearly anyone in the division. It's the fact that he's fighting in Japan.
When it comes to competing in front of big, hungry crowds who want nothing more than a devastating knockout, Silva has been there and done it.
While it's borderline anti-climactic to choose this reason as the reason why Silva will ultimately beat Stann, it's still a very important piece to the puzzle. The fight was just too even to base it on any other facet.
Feel free to post your predictions.
VERDICT: SILVA BY TKO IN ROUND 2
For more UFC news and coverage, Follow @DHiergesell