Toronto Blue Jays: 4 Remaining FA's Who Could Make Them True Contenders
Tom Szczerbowski/Getty Images

The Toronto Blue Jays were arguably the busiest and most productive team this winter, but what if they aren't done yet?
Ownership has said on numerous occasions that they are willing to spend the money if it makes the team better, and they have certainly proven that so far this winter. They will contend for the playoffs this season, and according to Bodog, they have the best odds of winning the World Series.
The question now becomes, are ownership and Alex Anthopoulos content with the current team, or will they make one last splash in an effort to add depth and insurance to their investment in the coming season?
As we all well know, when AA is working on a deal or a signing, he is usually pretty quiet about it… up until the last minute when rumors come out of nowhere and he surprises us all. Could this be the case right now? Is AA working on signing one of the remaining free agents? If so, here's who he should go after if he wants to make one last splash.
Begin Slideshow

»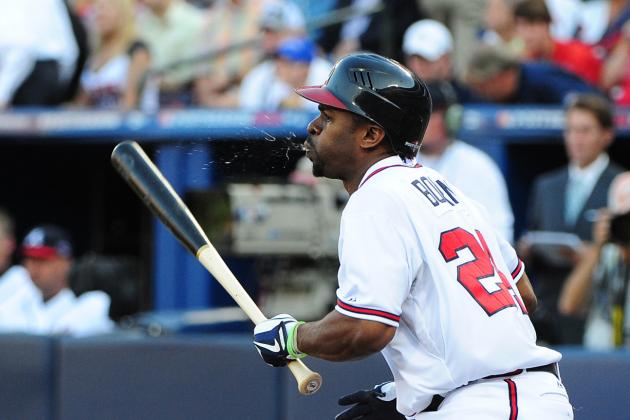 Scott Cunningham/Getty Images

Bourn, Soriano and Lohse are three of the top remaining free agents, yet they have failed to generate very much interest. As a result, there is a lot of talk that they are now looking for a one-year contract at a discount in order to increase their market price come next winter in the hopes of scoring a big payday.
This is where the Jays come in. They made a similar move to sign Melky Cabrera despite the fact that they ended signing him to two years as he attempts to prove that he does not need steroids to be successful.
So why not try it one more time? All three of these players would improve this team and are well worth the risk. The goal is to win now, and any three of these players would help the Jays do exactly that, even if they end up being a one-year rental.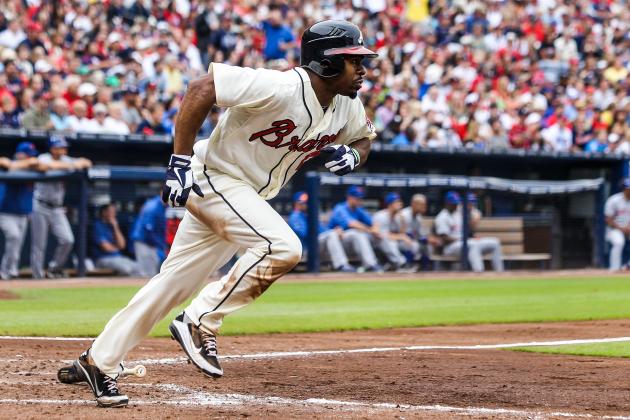 Daniel Shirey/Getty Images

The Colby Rasmus experiment has not gone as well as planned. Since coming to Toronto, Rasmus has been a streaky player with more ups than downs. Michael Bourn is not exactly an improvement over Rasmus—when he is playing well—however, he adds depth and talent to our already solid outfield.
Bourn is perfect as a one-year rental and would compete for a starting spot in center field with Colby Rasmus. This competition would hopefully bring out the best in both players, and regardless of who ends up starting—or if they end up as a platoon in CF—the end result for the Jays is an above-average fourth outfielder.
This is important for several reasons. Firstly, it gives them insurance for Cabrera and Bautista, assuming either of them struggles or suffers an injury; secondly, it means the Jays can keep Anthony Gose in the minors for another year so he can continue to work on his game and finally, it brings the Blue Jays even closer to a World Series Championship.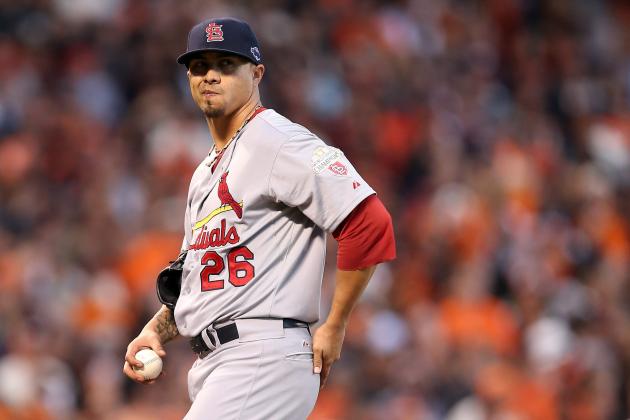 Christian Petersen/Getty Images

Pitching wins championships, and pitching depth is king. Kyle Lohse would be yet another perfect one-year rental and would give Ricky Romero some healthy competition for the fifth spot in the rotation. Regardless of what happens, Toronto would have a legit starter who could fill in should one go down with an injury or, assuming the rotation remains healthy, an excellent option as a long-term reliever.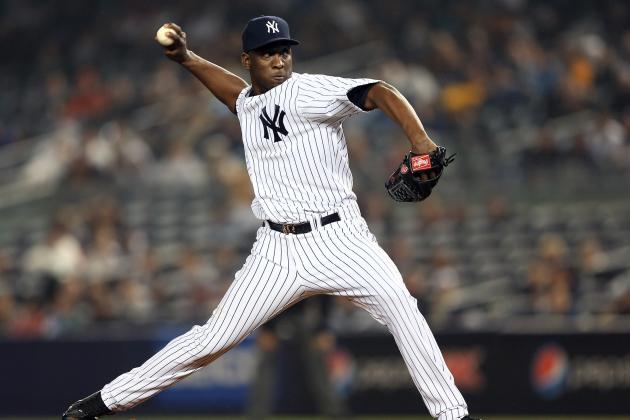 Elsa/Getty Images

The addition of Rafael Soriano, even as a one-year rental, would transform the Jays bullpen from potentially being good to being great. Assuming Casey Jansen and Sergio Santos remain healthy and pitch well, the team would have a great trio of relievers to use in the seventh, eighth and ninth innings of a tight playoff game.
The ironic thing with all three of these potential pillow deal players is that they would all end up signing with the Jays without essentially being guaranteed a starting job or a decent opportunity to shine. What I am trying to say is that the objective with a pillow deal is to have a strong year and show teams why they should give you a lucrative long-term deal.
Unfortunately, this would not be as easy to do should they end up as a backup center fielder, a long-term reliever or a seventh or eighth-inning setup man. That being said, it is not impossible, and they would go to a team where they have a chance of winning a World Series ring…so that certainly works in the Jays' favor.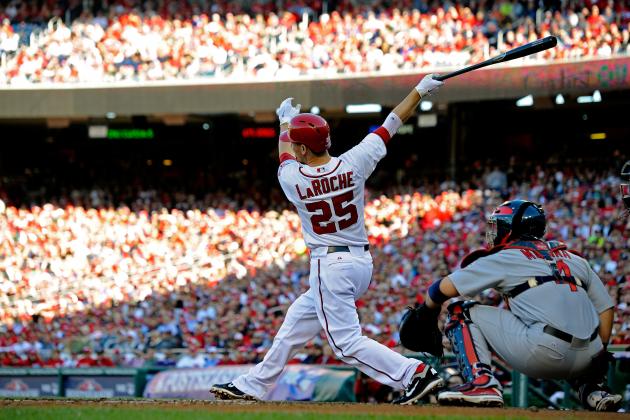 Patrick McDermott/Getty Images

On the other hand, the Jays could also swoop in and steal Adam LaRoche away from the Red Sox. Firstly, it helps the Jays because they are adding the DH/backup first baseman they need as well as a left-handed power and RBI threat to follow Edwin Encarnacion and Jose Bautista in an already stacked lineup. The hope is that Adam Lind has a bounce-back season, but signing Adam LaRaoche gives the team some much-needed insurance should that not be the case.
Secondly, the Jays are improving their chances of success while lowering those of the Boston Red Sox. Any time you can improve your team while also hurting a division rival, you should jump at the occasion.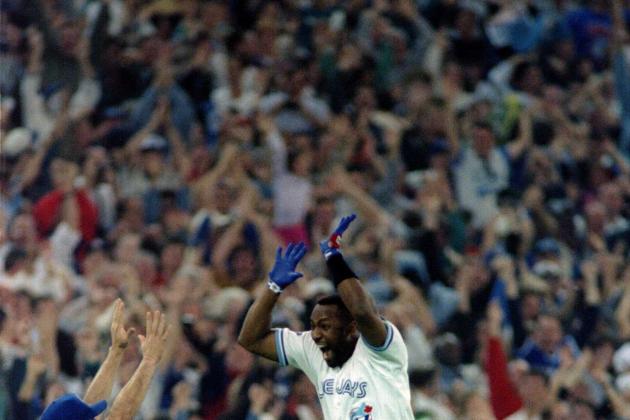 Rick Stewart/Getty Images

Are these moves realistic? Yes and no. Yes because they make the team better, and Rogers has said on several occasions that they are willing to spend the money if it makes the team better. No because they may very well have spent all of said money.
In the end, it all comes down to Alex Anthopoulos and what he wants to do, but as we very well know, if he's working on a deal or a signing, he's usually pretty quiet about it, and then out of the blue, he surprises us...that could very well be the case with any one of these four players.