Should Bears Go Offensive?
Use your ← → (arrow) keys to browse more stories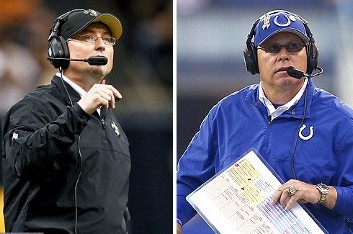 Courtesy of espn.com
Chicago Bears general manager Phil Emery wasted little time beginning his coaching search, departing for Atlanta for interviews right after holding a news conference Tuesday to discuss his firing of Lovie Smith. The process that has followed has been described as "fast, furious and thorough" by Emery, who is scheduled to interview New Orleans Saints offensive coordinator Pete Carmichael on Thursday.