Can Ruben Tejada Exceed Expectations Again in 2013?
Use your ← → (arrow) keys to browse more stories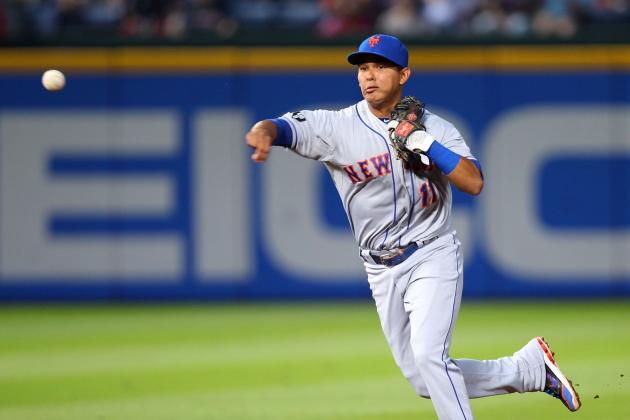 Mike Zarrilli/Getty Images

Ruben Tejada has little speed and less power. Yet despite that damning duo, Tejada was able to post a 2.1 fWAR last year in 114 games. If he plays a full season in 2013, it's within reach for the Mets' 23-year-old shortstop to put up a 3-WAR year. Mets fans got used to that type of production with Jose Reyes, but the only other shortstops in team history to post a 3.0 fWAR are Buddy Harrelson (twice) and Rey Ordonez (once).