ACC's 5 Best NFL Prospects to Watch as Draft Season Starts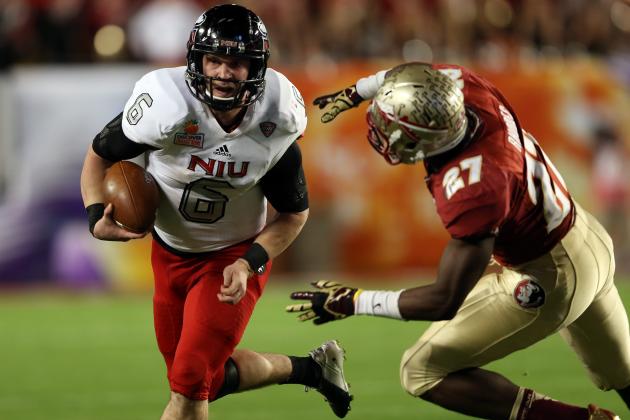 Streeter Lecka/Getty Images
Xavier Rhodes is one of the ACC's top NFL prospects.
The ACC may not have the glamour of the SEC, but it always produces quality NFL players. This year is no exception.
With the quarterback class under-performing ahead of the 2013 draft, there will be no Logan Thomas or E.J. Manuel on this list. Instead, this has allowed players in less-heralded positions to shine—particularly on the defensive side of the ball.
Read on for five guys from the ACC who are preparing to make their mark on Sundays when the NFL regular season returns.
Begin Slideshow

»
Streeter Lecka/Getty Images
Cornellius Carradine will look to overcome his injury, and could end up being a steal.
Carradine was on his way towards the first round of the draft before tearing his ACL against Florida in November, prematurely ending his season.
A junior college success story, Carradine will likely slip to the fourth round because of his injury, so a lot depends on his recovery.
If a team is willing to take the chance, it will get an all-round defensive end who can lead the line with aggression and skill. With his draft stock slipping, it's a high-risk, high-reward sort of deal.
Whether he can return to the same sort of form he displayed in 2012 is unknown, but his talent is sure to be enough to tempt teams into making the move.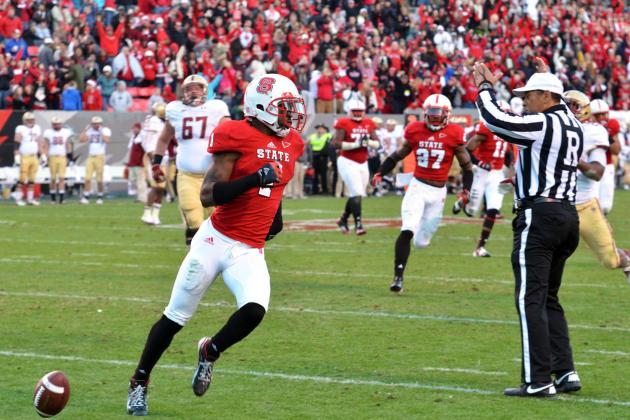 Rob Kinnan-USA TODAY Sports
David Amerson's play has declined this year, but he has talent to burn.
Amerson's stock may have slipped this year as he has been unable to recreate his successes of the previous season, but setting the ACC single-season record for interceptions in 2011 got him a lot of attention that is yet to diminish.
Amerson has good speed and great judgement when tracking receiving routes, staying with his man and always giving himself the opportunity to make a play.
His tackling needs work, which prevents him from being the top corner in this draft class, but he has a lot of upside. Don't expect to see him last past the first round.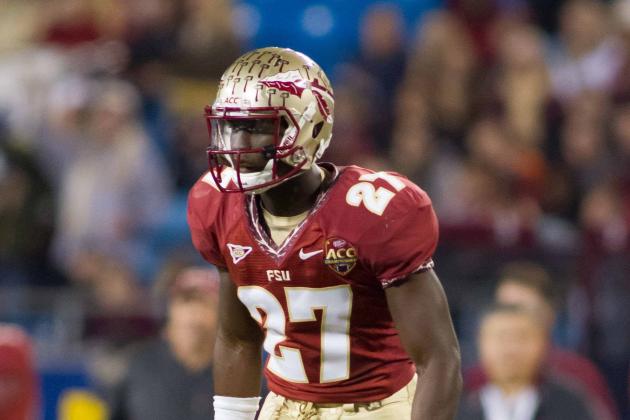 Jeremy Brevard-USA TODAY Sports
Xavier Rhodes has been impressive for FSU.
Rhodes has the physicality to jam receivers at the line of scrimmage, as well as the speed to stay with them in coverage, which makes him an enviable asset going into the draft.
ESPN Insider touted him as a candidate to move to safety, but his skills in coverage will allow him to stay with receivers at the NFL level.
Although he is fast, he doesn't have the elite speed to stay with the quickest players and instead relies on his technique, so when receivers get an extra step on him, he is occasionally beaten for big plays.
Nevertheless, Rhodes possesses all the attributes to make teams fall in love with him. He's 6'2" and 215 pounds, which makes him ideally sized to cope with the continuing trend for big receivers and tight ends.
His draft position will ultimately hinge on his combine performance—particularly his time for the 40-yard dash—but Rhodes is another player with first-round ambitions.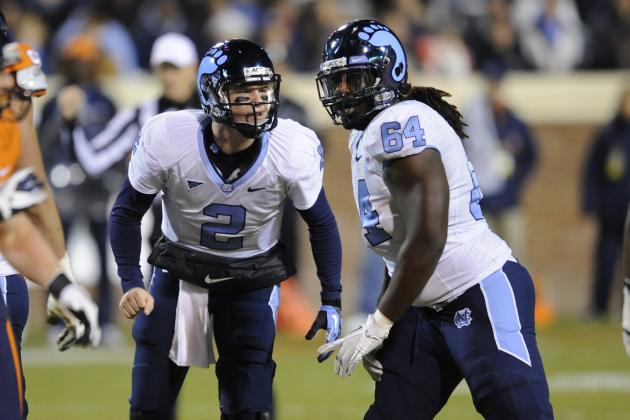 Rafael Suanes-USA TODAY Sports
Jonathan Cooper is ready to start in the NFL, which will see him drafted early.
Cooper is 310 pounds, but he has good footwork and the ability to adjust on the fly from the interior. If the Washington Redskins had a first-round pick, it wouldn't be a stretch to describe Cooper as a "Mike Shanahan lineman", in that he is athletic, balanced and has the potential to flourish in a zone-blocking scheme.
In reality, however, Cooper could flourish anywhere.
Cooper has the explosiveness that NFL teams covet along the offensive line, but this sometimes comes with penalties.
He has 35 starts with the Tar Heels and was a crucial part of their success along the ground this year, as the team racked up an average of 193.3 yards per game.
Cooper could play at both left and right guard, starting from Week 1. He can drive defensive linemen back and open up holes for the running game.
The interior of the offensive line is the less glamorous role, but Cooper and Chance Warmack—along with David DeCastro last year—have dragged some of the spotlight their way.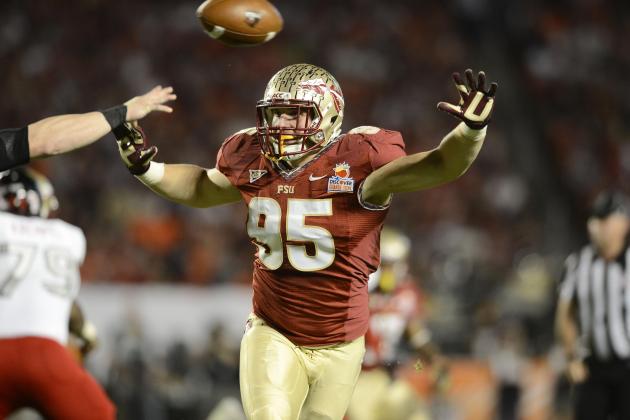 Ron Chenoy-USA TODAY Sports
Bjoern Werner is the best prospect coming out of the ACC this year.
With Thursday's announcement that he will enter the 2013 draft, Werner immediately established himself as a first-round pick in a class loaded with quality defensive players.
Todd McShay from ESPN.com predicted that Werner would go with the third overall pick, and his play for the Seminoles has been exceptional this season. McShay placing Werner with the Oakland Raiders makes a lot of sense, as Oakland needs help on defense and Werner looks like a sure thing.
The Raiders need that, too.
Although FSU was unable to win the national championship some predicted at the start of this year, Werner is going to make an immediate impact in the NFL.
He finished the season with 13 sacks, 18 tackles for a loss and 7 forced fumbles, which will alert all teams looking for defensive playmakers—not just the Raiders.