One Move All 30 MLB Teams Should Avoid the Urge to Make the Rest of the Winter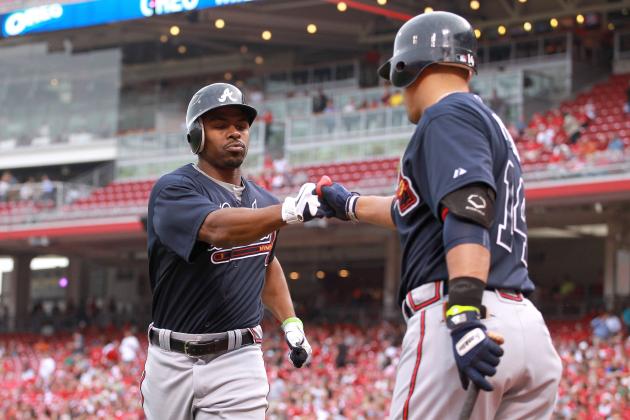 Andy Lyons/Getty Images

As the offseason winds down and we begin to count down the days until spring training kicks off, teams will look to pull off last-minute deals to fill the remaining holes on their rosters.
Though a number of important deals and signings will go down in the weeks ahead, there are also a number of moves that teams would be best served avoiding.
Here is a look at the one move each MLB team should avoid the urge to make the between now and the start of spring training.
Begin Slideshow

»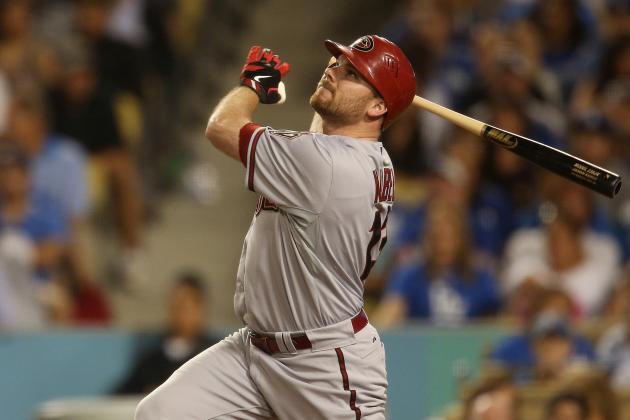 Josh Hedges/Getty Images

Following their signing of Cody Ross, the Arizona Diamondbacks have an abundance of outfielders, with Ross, Jason Kubel, Justin Upton, Gerardo Parra, Adam Eaton and A.J. Pollock all vying for playing time.
According to a tweet from Ken Rosenthal of Fox Sports, experts are still split on whether the Diamondbacks would rather move Kubel or Upton.
At this point, the Diamondbacks would be best suited holding onto all of their outfield options, as Kubel carried the offense at times last season and Upton still has the tools to be a bona fide superstar.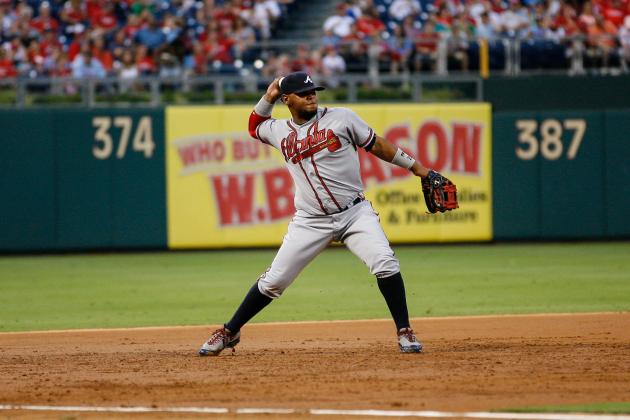 Brian Garfinkel/Getty Images

With the retirement of Chipper Jones, the Atlanta Braves have a hole at third base. Most expect the team to sign a left fielder, allowing them to slide Martin Prado in to play third base, but so far, that hasn't happened.
As it stands, Juan Francisco would be the team's starting third baseman. But while he tallied nine home runs and 32 RBI last season in just 192 at-bats, relying on him as an everyday option is a risky proposition for a team looking to contend.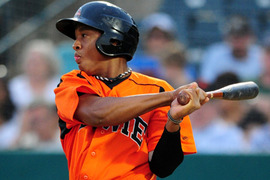 Photo Credit: MiLB.com
The Baltimore Orioles deemed Dylan Bundy and Manny Machado untouchable at the deadline last season, but they've made no indications that they wouldn't be willing to deal Jonathan Schoop.
The 21-year-old infielder hit just .245 in his first taste of Double-A last season, but he did have 14 home runs and 56 RBI, making him a plus offensive option at second base.
With Brian Roberts future a questionable one, Schoop could take over at second base in Baltimore in the not too distant future if he takes the next step offensively.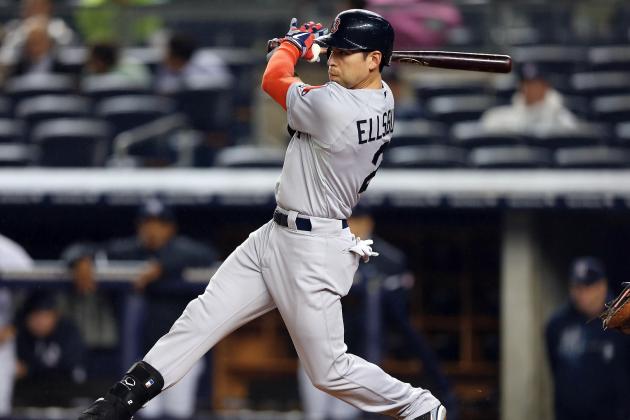 Elsa/Getty Images

Set to hit free agency at season's end, the Boston Red Sox have a decision to make regarding the future of center fielder Jacoby Ellsbury.
He turned in a dynamic offensive season in 2011, but it's sandwiched between a pair of injury-shortened campaigns in which he played a total of 92 games.
If they traded him now, it would be for far less that he could potentially be worth at the deadline if he proves healthy. And for a Red Sox team that could be right in the thick of things if everything breaks right, having a healthy and productive Ellsbury could be enough to push Boston over the top.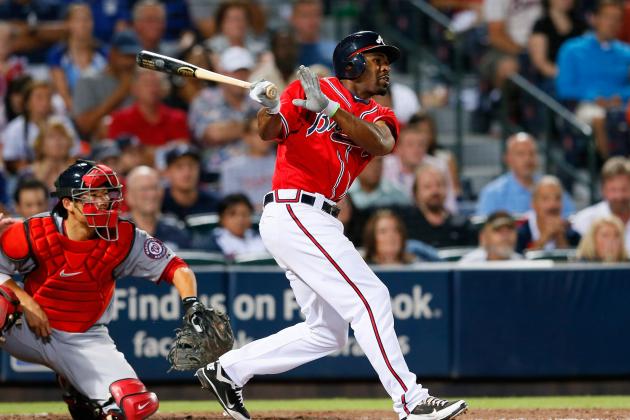 Kevin C. Cox/Getty Images

The Chicago Cubs have added a number of free agents already this offseason, with their four-year, $52 million deal with Edwin Jackson far and away the most significant move.
They may not be done either. According to Bleacher Nation, there remains at least an outside shot that they make a play for speedy center fielder Michael Bourn, as they are reportedly looking to add a center fielder.
For a team thin on pitching organizationally, signing Jackson made sense, but shelling out what would likely be even more money for a one-dimensional outfielder doesn't fit with what the team is doing right now.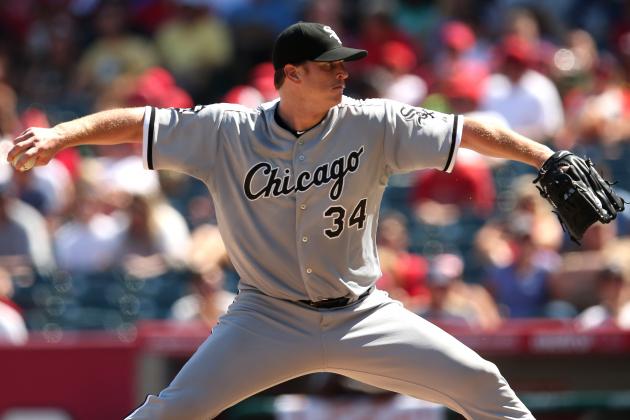 Stephen Dunn/Getty Images

Gavin Floyd has been nothing if not steady for the Chicago White Sox over the past five seasons, going 62-56 with a 4.12 ERA and making at least 29 starts each season.
Entering the final year of a five-year, $25 million deal, Floyd is set to make $9.5 million this coming season. According to a tweet from Danny Knobler of CBSSports, the White Sox have made it known more than once this offseason that Floyd is available.
With John Danks coming off of an injury-plagued season in which he made just nine starts, the White Sox would be wise to hold onto Floyd until they are sure that Danks is healthy and back to his pre-injury form.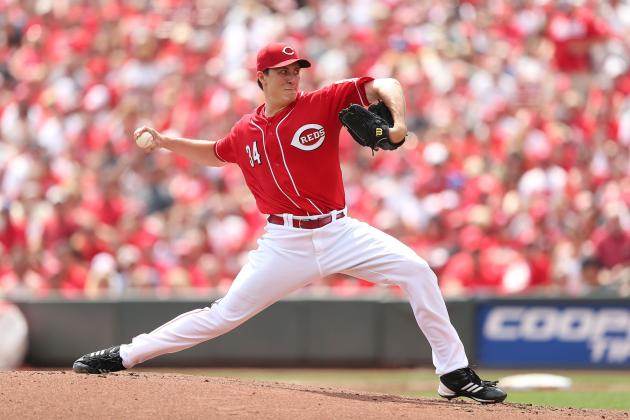 Andy Lyons/Getty Images

The seventh overall pick in the 2004 draft, Homer Bailey long showed flashes of his potential and finally broke out last season when he went 13-10 with a 3.68 ERA.
It was the first season that he made more than 22 starts, and at 26 years old, he is just entering his prime, so there is certainly reason to hope for more moving forward.
The Cincinnati Reds have explored the idea of extending arbitration-eligible starters Mat Latos and Bailey this offseason (h/t MLB.com). Locking up Latos may be a solid move, but the team would be wise to wait another year for Bailey to build off of his breakout year before they pull the trigger on an extension.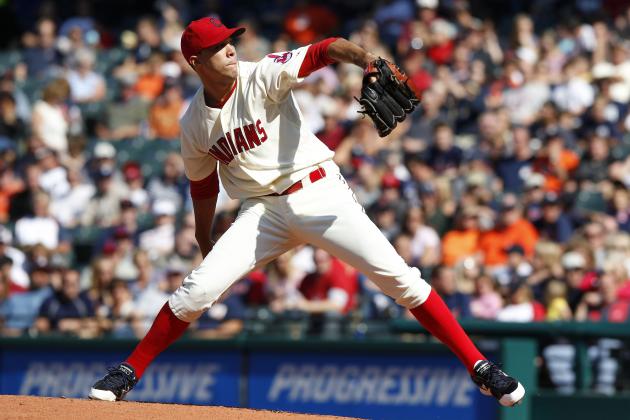 David Maxwell/Getty Images

Though there have been no specific rumors surrounding Ubaldo Jimenez this offseason, he is part of a group of veterans that the Cleveland Indians would likely be willing to move for the right prospect package.
He struggled to a league-high 17 losses last season while posting a 5.40 ERA, but the Indians still exercised his $5.75 million option for 2013.
His value can only go up after his performance last season. While he is likely to be dealt at some point this season, he could do an awful lot to boost his value between now and the trade deadline.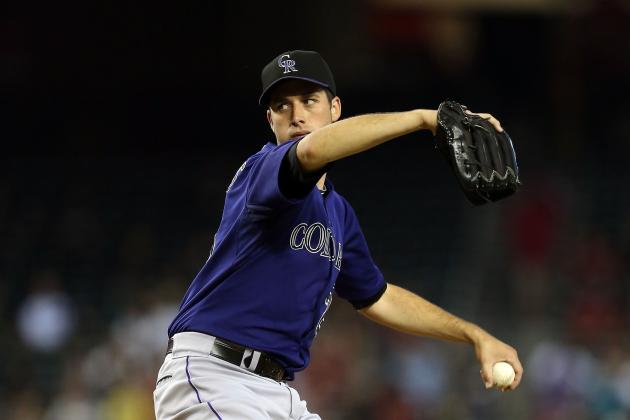 Christian Petersen/Getty Images

The Colorado Rockies have done nothing so far this offseason, outside of re-signing Jeff Francis to a one-year deal, to improve their starting rotation.
It appears as though they're counting on healthy seasons from Jorge De La Rosa, Jhoulys Chacin and Juan Nicasio to make the difference on the mound.
It will certainly help, but the Rockies would be wise to at least add another low-cost veteran arm or two to the mix for the sake of depth.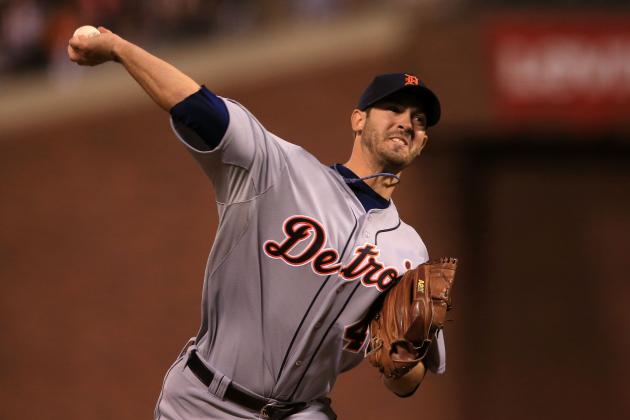 Doug Pensinger/Getty Images

Following their re-signing of Anibal Sanchez, the Detroit Tigers immediately began fielding calls about the availability of both Rick Porcello and Drew Smyly (h/t Danny Knobler via Twitter).
Still only 24 years old, Porcello already has four big league seasons and 48 wins under his belt, and he is under team control through the 2015 season.
He gave up a league-high 226 hits last season, but was the victim of some bad luck, as opponents had an unusually high .347 average on balls in play.
He's a prime candidate for a breakout year, and if he takes a step forward out of the No. 5 spot in the Tigers' rotation, the team could sport the best rotation in all of baseball.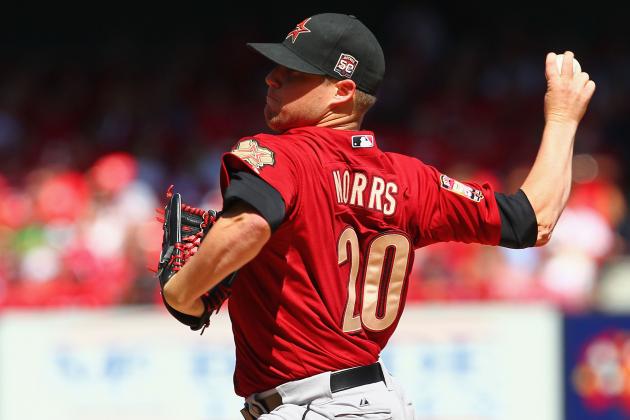 Dilip Vishwanat/Getty Images

Bud Norris is arbitration eligible for the first time this season, but he has already made 97 big league starts and has a career record of 28-37 with a 4.42 ERA over 563.2 innings of work.
After posting a stellar 3.77 ERA in 31 starts during the 2011 season, Norris saw his ERA spike to 4.65 this past season, but he remains a cheap arm in the prime of his career.
That said, he'll be 28 this coming season, and he likely does not factor into the Houston Astros' long-term plans. According to a tweet from Jon Heyman of CBS Sports, the team has been shopping Norris. The Astros would be best suited moving him for prospects, as he's due a significant raise in arbitration.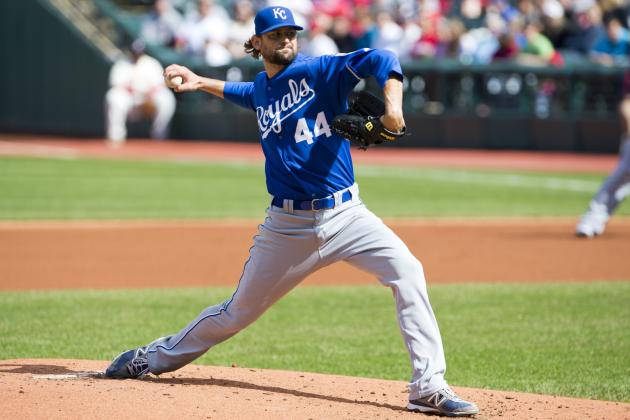 Jason Miller/Getty Images

The Kansas City Royals completely overhauled their rotation this offseason with the additions of James Shields, Wade Davis, Ervin Santana and the re-signing of Jeremy Guthrie.
That leaves Bruce Chen and Luke Hochevar to battle for the last spot in the rotation. While the 35-year-old Chen doesn't have much trade appeal, Hochevar could, as he has shown flashes of the talent that made him a first-round pick throughout his career.
However, the team has little depth following the trade of Jake Odorizzi and Mike Montgomery to the Rays, so they're best suited keeping both Hochevar and Chen at this point.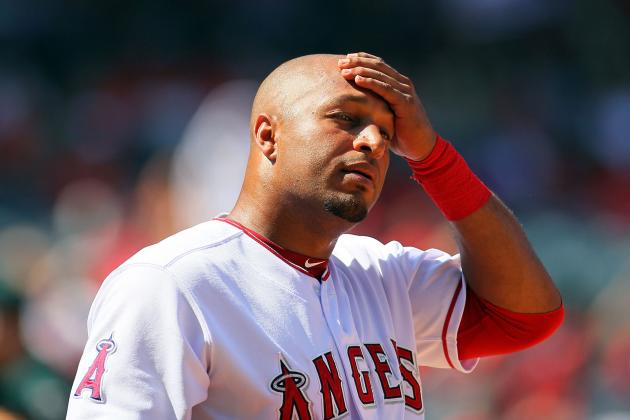 Victor Decolongon/Getty Images

The Los Angeles Angels' head-scratching trade for Vernon Wells prior to the 2011 season continues to be a rough one, as he's hit just .222 with a .667 OPS during his two seasons with the Angels thus far.
He's still owed $42 million over the next two years, and following the team's signing of Josh Hamilton this offseason, he'll be the team's fourth outfielder this coming season as things stand now.
Both the Philadelphia Phillies (h/t Jon Heyman of CBS Sports) and the New York Yankees (h/t Ken Rosenthal of Fox Sports) have been linked to Wells this offseason.
At this point, the Angels would be wise to do whatever it takes, which will likely be eating the bulk of his contract, to move the veteran before he becomes disenchanted with life on the bench.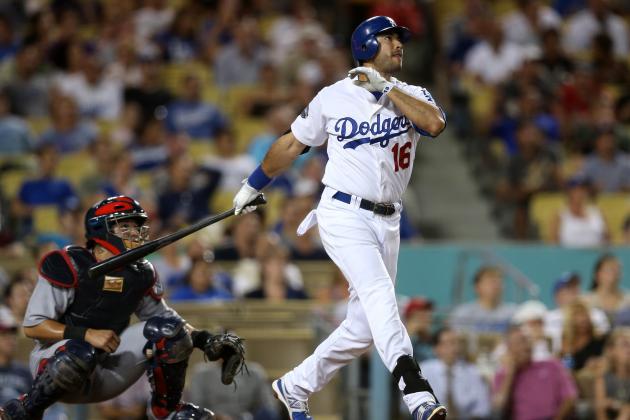 Stephen Dunn/Getty Images

The Los Angeles Dodgers extended Andre Ethier with a five-year, $85 million deal back in June, but that hasn't kept his name out of the rumor mill this offseason.
The latest report from Buster Olney has the Mariners showing great interest in Ethier. And while the Dodgers intend to keep him, they are nonetheless willing to listen to offers.
For a Dodgers team that has committed a ton of money to building a winner over the past six months, moving Ethier with no real replacement option in house or on the market seems like an odd move and one they should avoid making.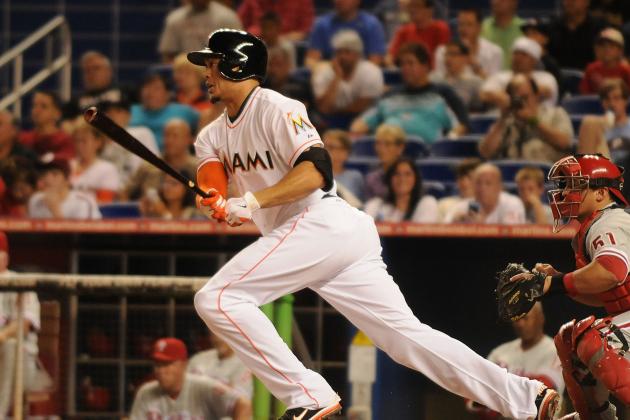 Jason Arnold/Getty Images

It's been a rough offseason for Miami Marlins fans, and it could get a whole lot worse, as the team is reportedly listening to offers for slugger Giancarlo Stanton (h/t Jim Bowden of ESPN via Twitter).
While they have every intention to keep the 23-year-old in their lineup, if the right team came along with the right package of prospects, one could certainly see Jeffrey Loria and company pulling the trigger on another blockbuster deal.
He'll be arbitration eligible for the first time next year, so seeing as he will make virtually nothing this season, the team has no reason, financial or otherwise, to move him now.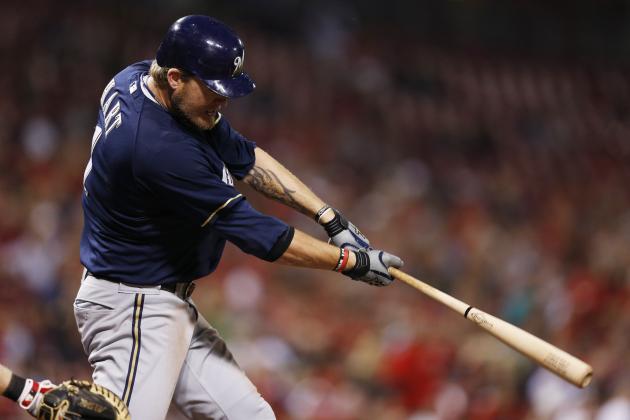 Joe Robbins/Getty Images

When Mat Gamel went down with a season-ending injury last year, Corey Hart made the move to first base and helped make the Milwaukee Brewers the highest-scoring offense in the National League with a .270 BA/30 HR/83 RBI season.
He's entering the final year of his contract, and at 31, he's likely to cash in with a big deal next offseason after signing a team-friendly three-year, $26.5 million deal last time around.
According to a tweet from Danny Knobler of CBS Sports in early December, the team has at least entertained the idea of moving Hart this offseason.
First base prospect Hunter Morris impressed at Double-A last season, and he may be the team's long-term answer at first base. For now, though, the Brewers need Hart's proven bat in the middle of their lineup.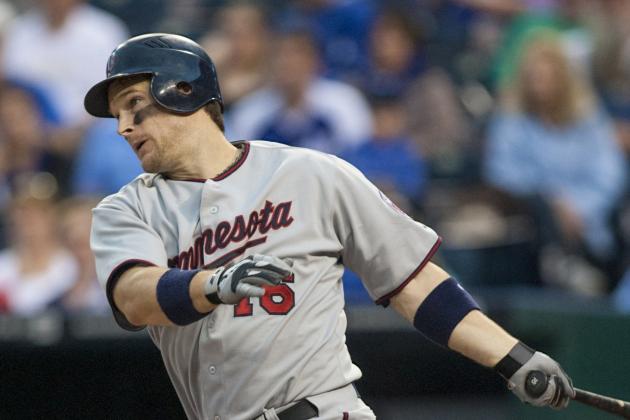 Tim Umphrey/Getty Images

The Minnesota Twins made perhaps the best signing of the offseason last year when they inked Josh Willingham to a three-year, $21 million deal.
He put together the best season of his career in his Twins debut, hitting .260 with 35 home runs and 110 RBI, solidifying himself as the team's primary run producer.
Phil Mackey of ESPN Radio tweeted back in early December that the Twins intended to keep Willingham, but that has not stopped a number of teams from showing interest. The team's best move is to stick to that stance, as Willingham will again be an important cog in the middle of the lineup.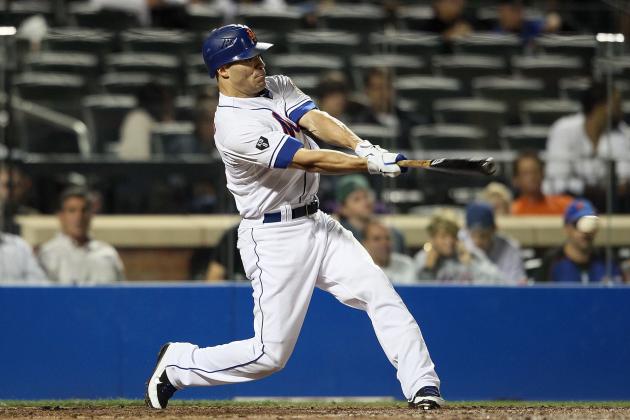 Alex Trautwig/Getty Images

Scott Hairston enjoyed a breakout season of sorts last year, as he hit a career-high 20 home runs and posted an .803 OPS in 377 at bats.
He did that on a one-year, $1.1 million contract, but he likely won't be as cheap this time around, as the Phillies, Braves, Yankees and New York Mets are all in the running for his services, according to a tweet from Jon Heyman of CBS Sports.
The Mets don't have much money to spend, and paying an everyday player's salary to a glorified platoon player coming off of a breakout year is not the best way to allocate their funds.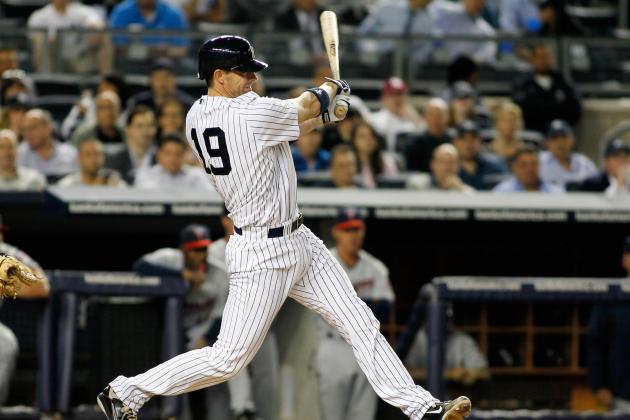 Mike Stobe/Getty Images

With Russell Martin signed to a two-year, $17 million deal with the Pittsburgh Pirates, the New York Yankees appear ready to enter the season with Austin Romine and Chris Stewart manning the catching duties.
However, Stewart had just a .611 OPS last season, and Romine did not exactly tear things up in the minors last season, with a .243/4 HR/15 RBI line in what was an injury-plagued campaign.
There are still some low-cost options on the free-agent market that could represent an upgrade, as guys like Miguel Olivo, Kelly Shoppach, Chris Snyder and Rod Barajas all remain on the market.
The trade market could be an option as well, but one way or another, the team needs to improve upon its current catching situation.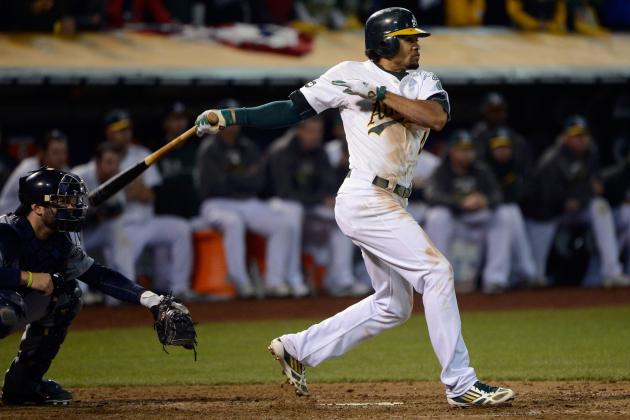 Thearon W. Henderson/Getty Images

He hit just .259/.325/.418 last season, but Coco Crisp is the only real option the Oakland A's have in the leadoff spot, unless Jemile Weeks bounces back to his 2011 form.
Crisp swiped 39 bases last season, and his 11 home runs were the most he's hit since the 2005 season. Even though the team acquired Chris Young in the offseason, he bring a different skill set to the table.
Crisp will make $7 million this season, and he has a $7.5 million option with a $1 million buyout for 2014. So if someone steps forward as capable of hitting leadoff, the team could look to move him at the deadline. For now, though, the A's need him.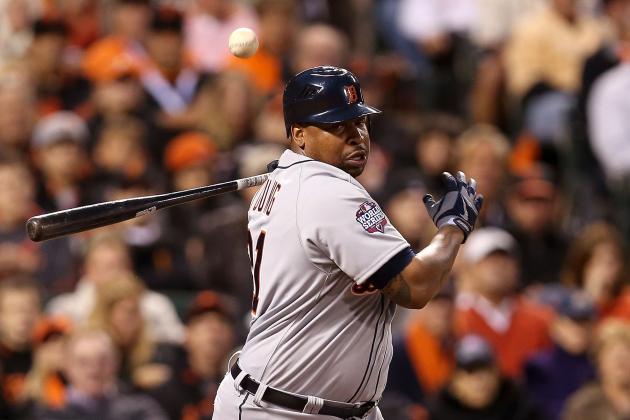 Christian Petersen/Getty Images

After trading Hunter Pence and Shane Victorino at the deadline last year, the Philadelphia Phillies had a clear void in the outfield entering the offseason.
They traded for Ben Revere to take over in center field, but with Domonic Brown and John Mayberry slated to start alongside him, they are in the market to add another outfielder.
Though I agree that the Phillies need to upgrade their outfield situation, the remaining crop—made up of Scott Hairston, Delmon Young, Bobby Abreu and Grady Sizemore, among others—is not the answer.
The Phillies are better suited running out Brown and Darin Ruf everyday and seeing what they're capable of than signing one of those fringe starters as a stop-gap option.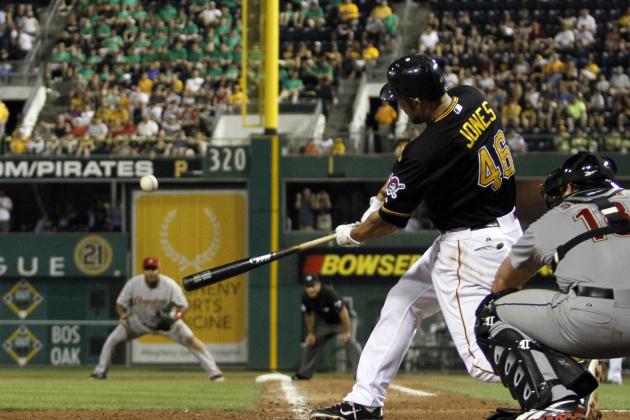 Justin K. Aller/Getty Images

The Pittsburgh Pirates have kicked around the idea of trading Garrett Jones a few times in the past, and they could do so again, as he's due a raise over the $2.25 million he made last winter in his first year of arbitration eligibility.
However, even due a decent raise over that figure, he remains a low-cost power source after hitting .274 with 27 home runs and 86 RBI last season.
After watching Andrew McCutchen single-handedly carry the offense for the first half of the season, now is not the time to move a bat like Jones.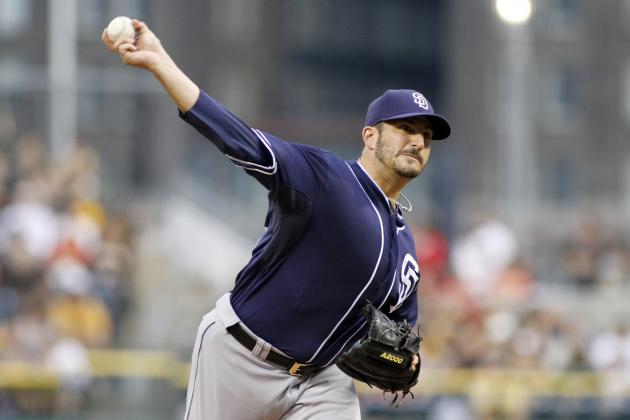 Justin K. Aller/Getty Images

The San Diego Padres entered the offseason with a solid one-two punch atop their rotation in Edinson Volquez and Clayton Richard, but little else in the way of proven starting pitching.
That hasn't changed much as the offseason has progressed. Though the team has signed Jason Marquis and acquired Tyson Ross in a trade, it would still benefit greatly from a third proven starter.
However, according to Corey Brock of MLB.com, the team is confident with its current options and is unlikely to add another starter before the start of the season. But the Padres would be wise to change their tune, as another proven veteran could take some pressure off of their other young starters.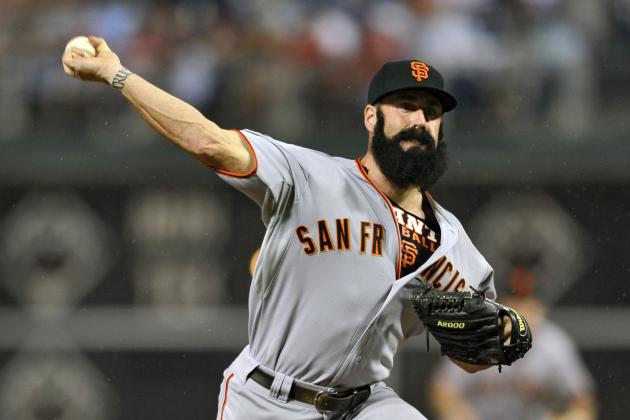 Drew Hallowell/Getty Images

From 2008-2011, Brian Wilson was among the best closers in all of baseball, saving 163 games and posting a 3.00 ERA and 10.1 K/9 while making three All-Star teams.
An elbow injury limited him to just two games last season, and he was non-tendered to start the offseason after making $8.5 million last season.
Someone will take a flier on Wilson returning to his dominant form, but the San Francisco Giants are ready and able to move on, with a bullpen highlighted by Sergio Romo, Santiago Casilla and Jeremy Affeldt.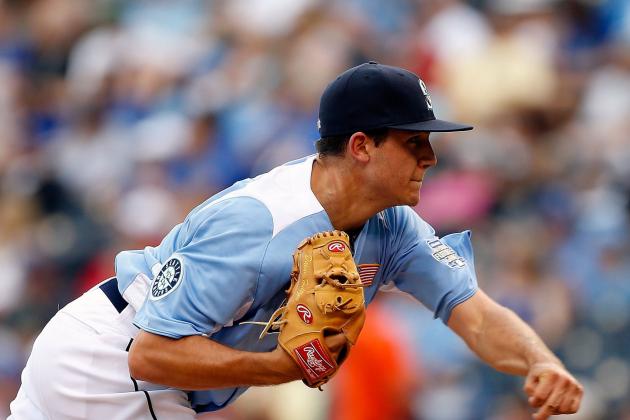 Jamie Squire/Getty Images

The Seattle Mariners have been looking for ways to upgrade their offense all season, and though they've signed Raul Ibanez and acquired Kendrys Morales from the Angels for starter Jason Vargas, they are still far from an intimidating bunch.
On the other side of things, their pitching looks as bright as any team's in baseball. Felix Hernandez and Hisashi Iwakuma will soon be joined by three of the best pitching prospects in baseball in Taijuan Walker, Danny Hultzen and James Paxton.
If someone like Michael Morse were to become available, the team could pull the trigger on a deal centered around one of them, but the Mariners should not mortgage what is an incredibly bright future for short-term improvement.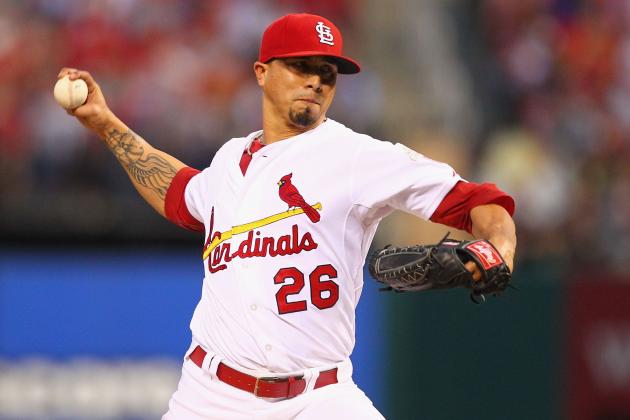 Dilip Vishwanat/Getty Images

The way I see it, the longer he sticks around on the open market, the more of a chance there is that Kyle Lohse may wind up back in St. Louis, at least on a short-term deal.
The 34-year-old enjoyed a career year last season, going 16-3 with a 2.86 ERA, and he turned his career around upon joining the Cardinals back in 2008.
After declining their qualifying offer to him to start the offseason, Lohse has not generated much serious interest on the free-agent market due in large part to the draft pick compensation now tied to signing him.
Bringing him back certainly wouldn't hurt the Cardinals, but with the trio of Shelby Miller, Joe Kelly and Lance Lynn vying to replace him, the Cardinals have solid replacement options whose development could be hindered by bringing back Lohse.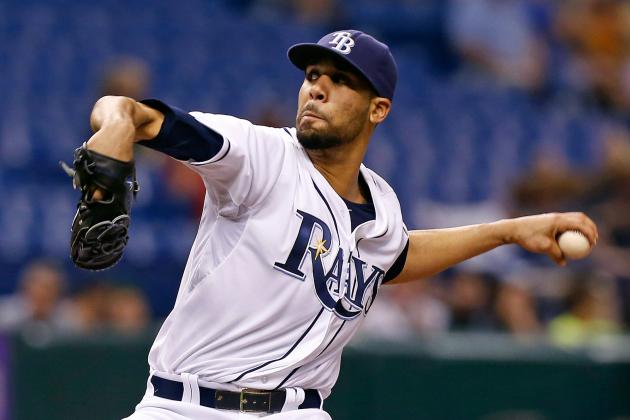 J. Meric/Getty Images

On Thursday, I wrote a piece breaking down the potential market for David Price should the Tampa Bay Rays opt to move him before he becomes too expensive for them to keep.
Price signed a one-year, $10.1125 million deal earlier this week to avoid arbitration, and while he is not set to hit free agency until after the 2015 season, he is not going to get any cheaper moving forward.
Even with the trade of James Shields, the Rays have an abundance of starting pitching options. But they are best suited holding onto Price and seeing where things stand at the deadline before they even entertain the idea of dealing him.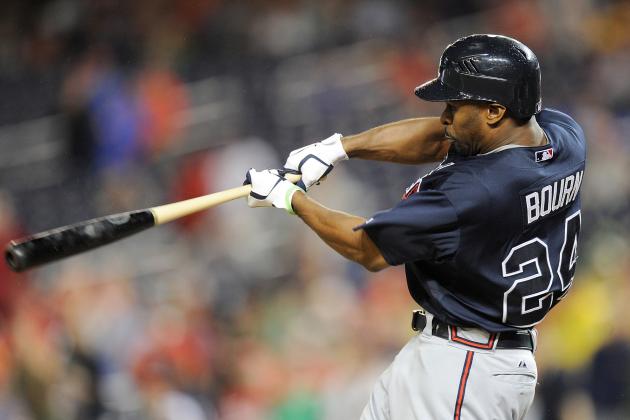 Greg Fiume/Getty Images

It's been a tough offseason for the Texas Rangers, as they watched Josh Hamilton, Michael Young and Mike Napoli depart and have replaced them with A.J. Pierzynski and little else at this point.
Jurickson Profar and Mike Olt could make a significant impact in their first full big league season, but relying on them to replace the production of that lost trio is a risky proposition.
Michael Bourn remains an option on the free-agent market, and the team could also look to make a play for Jason Kubel or Justin Upton of the Rangers.
One way or another, the team needs to find a way to add another bat before the season starts.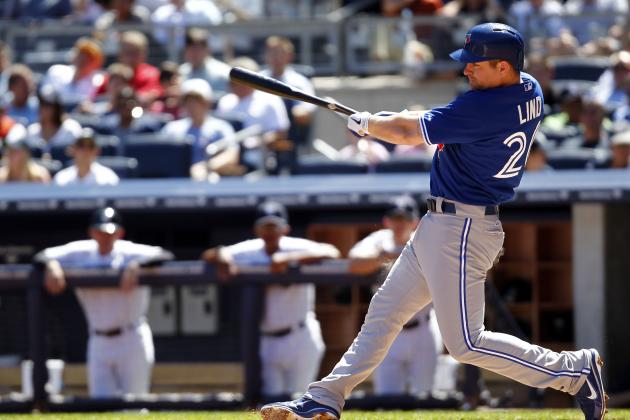 Jeff Zelevansky/Getty Images

With all of their offseason wheelings and dealings, the Toronto Blue Jays have as complete a roster as any team in the majors entering the season.
One area that could be viewed as a weakness, though, is Adam Lind at DH. Lind has been unable to duplicate the numbers of his breakout 2009 season, and he's struggled to the point of demotion last season.
Before the Blue Jays look to replace him, however, they should give him one last chance to prove he is a capable run producer, as his left-handed power bat would fit nicely between Jose Bautista and Edwin Encarnacion if he can regain his 2009 form (or even close to it).
Ned Dishman/Getty Images

One of the biggest storylines still in the headlines this offseason is whether or not Adam LaRoche will re-sign with the Washington Nationals.
The slugger turned down his end of a $10 million mutual option after a 33-home run, 100 RBI season last year to seek a multi-year deal on the open market.
With the acquisition of Denard Span, the team can slide Michael Morse in to play first base and long-term Tyler Moore could take over at first, with Morse set to hit free agency at the end of the season.
LaRoche was a key part of the offense last season, but the Nationals have the horses to replace him with Morse and Ryan Zimmerman healthy and Bryce Harper expected to only get better.