Zack Ryder's 7 Biggest Hurdles to Superstardom in WWE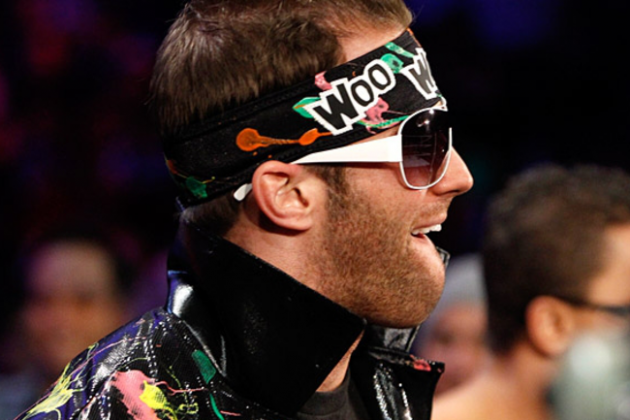 photo from wwe.com
Let's be honest: 2012 was an absolutely abysmal year for WWE star Zack Ryder. Something the former United States champion even acknowledged last week on his official YouTube show Z! True Long Island Story.
Over the past year, Ryder's status on television plummeted, with the star suffering loss after loss on Raw and Smackdown. And, hey, this was when he was even fortunate enough to make television; a great deal of the time he was left off the main shows entirely, instead being reduced to appearing on little-watched Internet-ony shows like Superstars.
Of course, it's possible Ryder can turn it around in 2013. And hopefully he will.
But there are still significant hurdles in the way as the star attempts to navigate his way back to the top of WWE. Here are the seven biggest ones...
Begin Slideshow

»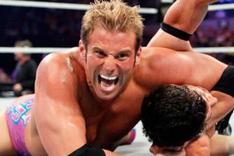 photo from wwe.com
Oh, Ryder isn't terrible in the ring. Far from it. Indeed, the Long Island native has a decent level of athleticism and a good grasp of the basics.
However, at a time when the WWE roster is crammed with phenomenally talented wrestlers like Daniel Bryan, Dolph Ziggler and Antonio Cesaro, it's inevitable that the rather average Ryder comes off looking dull and mundane in comparison.
Let's face it: What was the last thrilling match the star had? Granted, it's difficult to look good when you're getting squashed (as he often is), but he should should make the effort to up his game.
Of course it's not like in-ring skills are that important in modern-day WWE (Ryback is incredibly green and clunky as a wrestler, and is still getting first-class treatment), hence why Ryder's wrestling is so low on this list.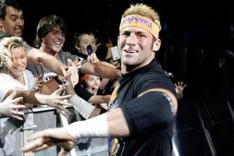 photo from wwe.com
Sure, Ryder is a former United States champion, but after losing non-stop on television and being treated as a lower-card joke for so long, it's going to be extremely hard for Ryder to regain his credibility in the eyes of the fans.
Honestly, why should anyone ever take him seriously as a wrestler again? It will certainly be a struggle, for sure.
But Ryder, a lifelong underdog, has surpassed expectations before. He could easily do it again and renew people's faith in him. Hey, the fans have always wanted to believe in him, anyway. It won't be that hard to get them back on his side.
Therefore, this shouldn't be too big an obstacle for him in the upcoming year.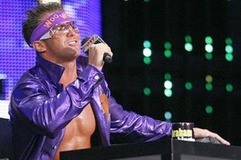 photo from wwe.com
OK, so, as we have seen, Ryder can play the lovable nerd to perfection, but what else can he do? While his current gimmick is over, and has won him a fair amount of fans, it may be getting stale (after all, he's been playing it for years now), and it could be time for a change.
However, it remains to be seen whether Ryder truly has the potential to play anything other than an exaggerated version of himself.
Could he play an aggressive, arrogant heel, a la Antonio Cesaro? Or do something that doesn't rely on cheap catchphrases like "Are you serious, Bro?" or"Woo-woo-woo"?
It doesn't seem likely, does it?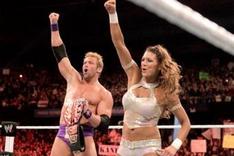 photo from wwe.com
This was easily one of the most ridiculous, awful and counter-productive WWE angles in years. Indeed, the Eve/Ryder romance angle, which saw the YouTube star attempt to Woo-woo-woo the Diva only for her to turn on him, truly did do major damage to Ryder's career.
It made him look gullible and foolish in most people's eyes (everyone knew, long before he did, that Eve was up to no good).
Come on: How could anyone still think highly of him after that?
Hey, Ryder even admitted how terrible the storyline was for his career in an interview with Xfinity several months ago.
For sure, it will be a difficult thing to come back from, hence its higher placing on this list.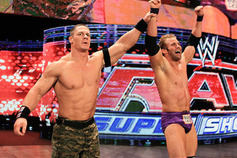 photo from wwe.com
The YouTube show Z! True Long Island Story saved Zack Ryder's struggling WWE career in 2011 and help bring him to prominence. Well-written and expertly produced, the five-minute YouTube was filled with hilarious one-liners and wacky antics as the hapless Ryder went about his daily life.
Of course, fast forward to 18 months and the show—which is nearing its 100th episode—feels slightly stagnant.
Even Ryder feels like he's simply going through the motions. He has said as much on Twitter. Does he even like making it any more?
Considering the programme may be the only thing keeping Ryder remotely relevant, its decline does not bode well for the star.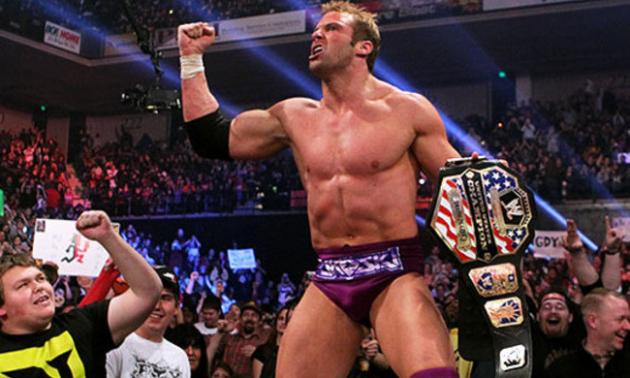 photo from wwe.com
If anything could potentially put Ryder back on the map, it would be a decent and lengthy rivalry with another wrestler on the roster.
Such a program would allowed Ryder to showcase his terrific, hilarious verbal skills and first-class charisma and remind everyone why he was ever thought of as a top prospect in the first place.
Sadly, WWE has neglected its mid- and lower-card so much over the last few years, turning it into little more than a time-filling joke, it seems unlikely such a feud will materialize. This will more of a hindrance than almost anything else for Ryder in the future.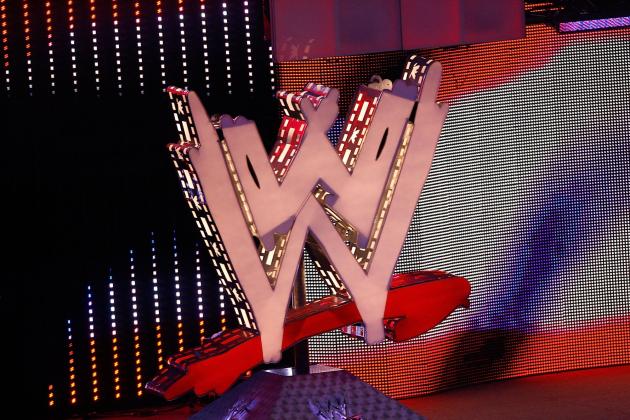 Jim Rogash/Getty Images

Ryder hasn't exactly been shy about expressing his unhappiness with WWE in recent times, whether it's on Twitter or his YouTube show. (He's complained about being left off PPV events and his lack of time on Raw, amongst other things).
Unsurprisingly, he feels let down by the company and greatly under-utilized.
While his reasoning is perfectly rational, isn't it rather unprofessional to be airing his dirty laundry in public? Aren't his issues with his employers best left behind closed doors?
It remains to be seen whether WWE will decide to give Ryder another shot in the future, but for it to even be a possibility, Ryder will have to start being a much better company man. Continuing to trash management in public will get him absolutely nowhere.
Hopefully, Ryder realizes this, and makes an effort to change his approach in the future because it really is the biggest hurdle he faces in his quest for superstardom.