Pros and Cons of Every Available Potential NFL Head Coach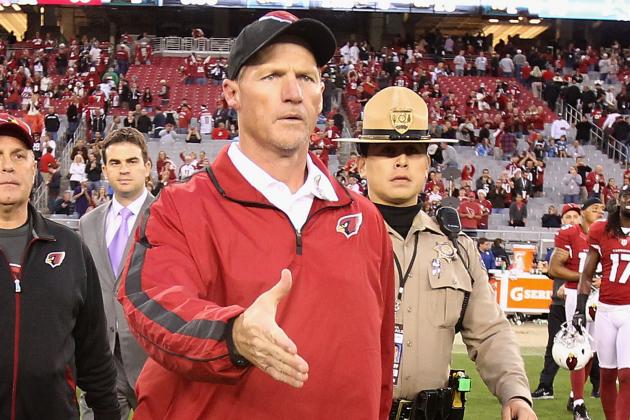 Christian Petersen/Getty Images

You're an NFL president or general manager. Things haven't been going in the right direction lately, and the owner made it clear you had to make a change at head coach.
Now, you've got one last shot to pick a head man who can lead your team to glory—and save your job in the process.
You'll have to work hand-in-glove with whomever you pick; you may even have to give up some of your own power and control to land the right candidate. Which of the top head-coaching candidates will be the best? What are the pros and cons of each?
Click "Next" to shuffle through the résumés.
Begin Slideshow

»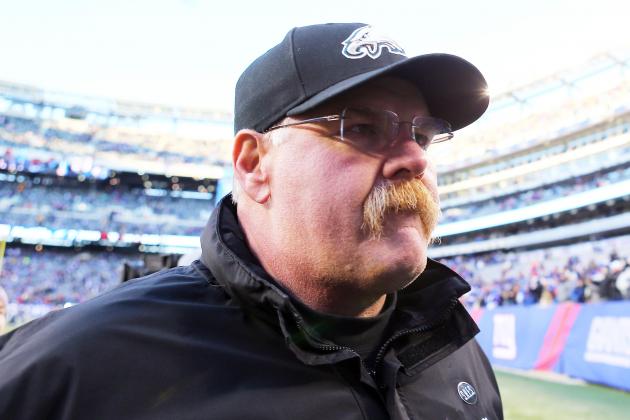 Elsa/Getty Images

Andy Reid is the most experienced, most qualified and least-disgraced candidate from the ranks of the just-fired. One of the mightiest branches of the Mike Holmgren coaching tree, Reid boasts a pass-first offensive system that works well with mobile quarterbacks.
Pros: Fourteen-year tenure at only prior job, amassed .583 winning percentage. Took over directionless franchise and made playoffs nine of 14 seasons. Proven groomer of quarterbacks. Won while keeping player budget relatively low.
Cons: Coming off disastrous season with tremendous personal struggle; might be better to take a season off. Tends to abandon run game despite a parade of dangerous all-around backs. May want to bring former executive colleague Tom Heckert with him as GM.
Best Fit: Arizona, Carolina (if available).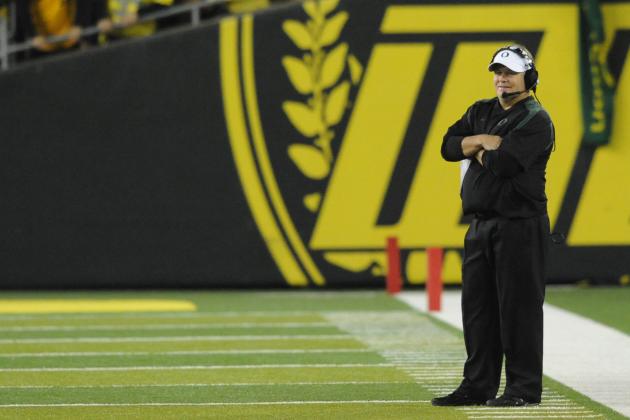 Steve Dykes/Getty Images

Oregon head coach Chip Kelly's innovative zone-read-based scheme has been shredding college football for several seasons. One of the best offensive minds at any level of football, Kelly has been a hot candidate for several seasons.
Pros: Originator of several schematic wrinkles teams across college and pro football are having great success incorporating. Believes in extraordinarily high-tempo practices and top game-day fitness. Understands what he needs to make his scheme work, smart enough to adjust his scheme to be successful with the talent he's got.
Cons: Longtime candidacy and rumored demands for personnel control (noted by ESPN, via Pro Football Talk) suggest he may be overconfident in his ability to be immediately successful.
Best Fit: Philadelphia if he believes in Michael Vick, Carolina if position becomes available. Cleveland if he believes he can work with Brandon Weeden.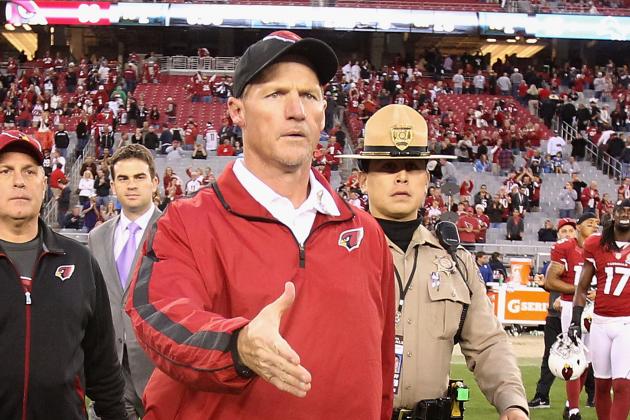 Christian Petersen/Getty Images

Former Arizona Cardinals head coach Ken Whisenhunt had an almost-impeccable résumé: a long, successful tenure with the Pittsburgh Steelers under Bill Cowher, serving as tight ends coach and offensive coordinator from 2001-2006, overseeing a 15-1 season and Super Bowl championship.
He went to Arizona and immediately improved the 5-11 Cardinals to 8-8. The following year, he led the team to 9-7, its first playoff appearance since 1998 and its first Super Bowl appearance since, well, ever. The following season, the team improved to 10-6, winning its first division title since 1975.
Then, the wheels fell off; Whisenhunt and the Cardinals went 18-30 over the past three seasons.
Pros: Outstanding track record of offensive success, well-connected member of well-respected coaching tree, generally attracts excellent assistant coaches.
Cons: Bet his career on free-agent quarterback Kevin Kolb despite a short and shaky NFL track record. Lost.
Best Fit: A team looking for stability, with defensive talent and serviceable pocket passer under contract. Cleveland, Buffalo.
Jed Jacobsohn/Getty Images

The son of former 49ers head coach Dick Nolan, Atlanta Falcons defensive coordinator Mike Nolan is part of an NFL coaching legacy. Mike last served as a head coach for the very same franchise; other than his inconsistent tenure there, Nolan has done nothing but put together outstanding defenses wherever he's gone.
Pros: Extensive track record as defensive architect; his defenses routinely outperform their apparent talent. Led push for NFL to once again allow coaches to wear suits on the sideline. Looks great in a suit.
Cons: Failed in only prior head-coaching stint.
Best Fit: Team with win-now talent on offense looking for a defensive shot in the arm. Chicago, Philadelphia.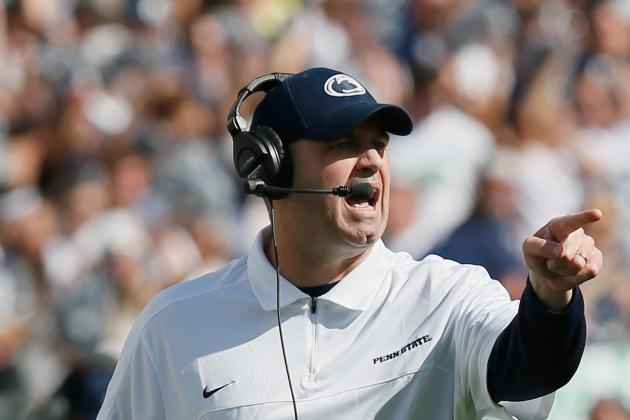 Rob Carr/Getty Images

Penn State head coach Bill O'Brien knew he was walking into a firestorm when he took over for fired, shamed legend Joe Paterno. As he told ESPN.com's Rick Reilly, O'Brien didn't know the NCAA was going to drop unprecedented sanctions on the Nittany Lions program.
With recruits and players fleeing the program, O'Brien somehow managed to keep the team together and lead it to an 8-4 record. For this, he's been rewarded with the Big Ten Coach of the Year award—and NFL head-coaching interest.
Pros: In the face of almost-unimaginable adversity, not only kept Penn State program alive, but maintained a high standard of on- and off-field success.
Cons: Extensive college résumé, but only NFL coaching experience is as assistant to Bill Belichick with the New England Patriots. Nearly every branch of Belichick's Patriot-era coaching tree has snapped off when tested elsewhere.
Best Fit: Patient team beginning full rebuild cycle. Arizona, Kansas City, Buffalo.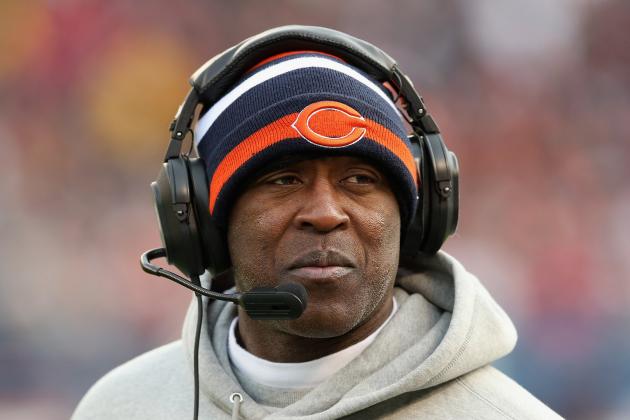 Jonathan Daniel/Getty Images

Most NFL observers outside of Chicagoland were surprised to see Lovie Smith pink-slipped.
However, Smith's teams have been less than the sum of their costly parts for several years running. His ongoing failure to find an offensive direction that meshes with his defense finally ended his nine-year tenure.
Pros: Classy, soft-spoken persona belies a miles-long track record of hard-nosed defensive success. Led Bears to four double-digit win seasons out of nine, plus a Super Bowl appearance. Went to two Super Bowls, winning one, as defensive coordinator for the St. Louis Rams. Defense has evolved with the times, away from his strict "Tampa 2" grooming.
Cons: Bears gave him every conceivable piece to win, making seemingly annual splash moves to put the franchise over the top. Mortgaged future for Julius Peppers, Jay Cutler and Brandon Marshall; results not appreciably better.
Best Fit: Team "on the cusp" with some veteran playmakers and young talent. Philadelphia, San Diego.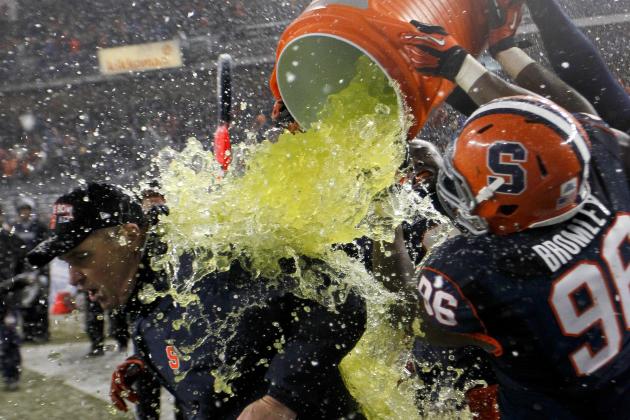 Jeff Zelevansky/Getty Images

The success of Seahawks head coach Pete Carroll and the not-immediate-disaster of Tampa Bay Buccaneers head coach Greg Schiano, has NFL teams looking toward the college ranks for coaching candidates.
Syracuse head coach Doug Marrone, though, has a leg up on other candidates; he served as offensive coordinator for the New Orleans Saints from 2006-2008 and as New York Jets offensive line coach before that.
Pros: Proven success in the NFL; Saints offense was a Top Five scoring unit in two of his three seasons in New Orleans. Led Syracuse back to winning football for the first time since 2001.
Cons: Only senior NFL coaching experience came under strong head coach (Sean Payton).
Best Fit: Team with building blocks on offense, open GM spot. San Diego, Carolina (if available).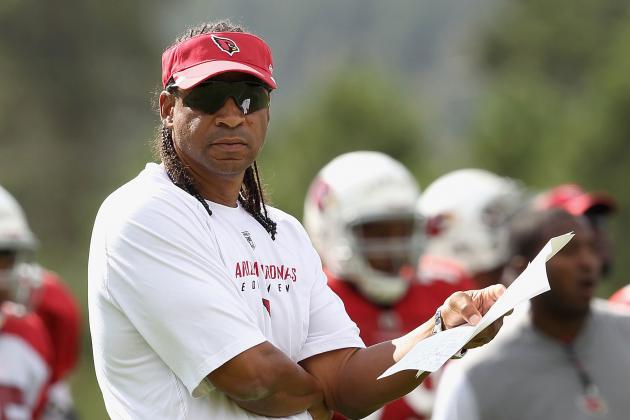 Christian Petersen/Getty Images

Despite league-worst offensive-line and quarterback depth charts, the Arizona Cardinals showed real fight and defensive verve in spots throughout a disastrous 2012 season. Much of that can be attributed to defensive coordinator Ray Horton, who's made the most of his few playmakers.
Pros: Won Super Bowls as both player and assistant coach. Ideal coaching DNA as longtime Pittsburgh Steelers assistant, made silk-esque purse out of sow's ear in Arizona. As ethnic minority, may be called in to interviews purely to satisfy "Rooney Rule," but surprise once given opportunity.
Cons: Very short track record as coordinator; never a head man.
Best Fit: Patient franchise with building blocks on defense and little else. Arizona, Cleveland.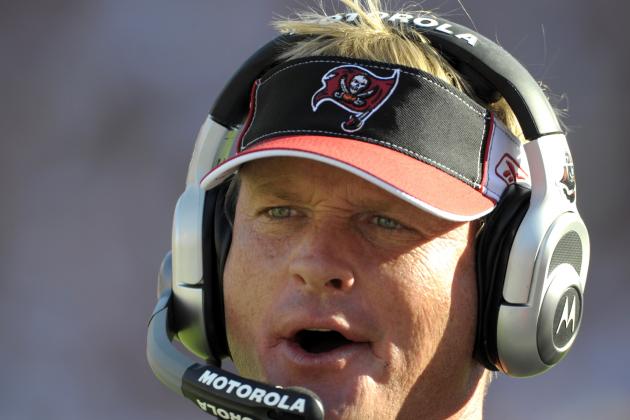 Al Messerschmidt/Getty Images

This guy.
Pros: He's Jon Gruden, Super Bowl-winning head coach, quarterback guru and media personality.
Cons: Reputation was built with turnaround of Oakland Raiders from 1998-2001; the league has changed since then. After taking Tony Dungy's Bucs to title in 2002, supposed quarterback guru went through a legion of scrap-heap quarterbacks with no success.
Best Fit: Turnkey team with a young signal-caller Gruden likes. Philadelphia (Vick or Foles).