2013 NFL Draft: 5 Possible NFL Destinations for USC's Robert Woods
Harry How/Getty Images
Just one short year ago, Robert Woods could dream of his ascension into the ranks of the NFL, confident his name would be called by Roger Goodell early on the first day of the NFL Draft.
After a season in which Woods still put up strong numbers but slipped into the shadow of teammate Marqise Lee and was weighed down by the disappointing performance of the Trojans, Woods faces a much more uncertain future, one in which his name will almost certainly be called much later in the draft, possibly not at all on the first day.
Yet despite the uncertainty and competition from several other talented receiver prospects, Woods can take solace from the fact that many teams are in need of a receiver, and as long as he turns in solid performances at the pre-draft events, he will likely be scooped up before waiting too long.
Though there are close to a dozen teams that could end up selecting Robert Woods in the draft, here are five of the most likely destinations for the USC standout.
Kansas City Chiefs
Jamie Squire/Getty Images
There is no way to describe Kansas City's passing game in 2012 other than abysmal. The Chiefs averaged 169.6 passing yards per game, throwing only eight touchdowns and 20 interceptions over the season. The Chiefs have several needs heading into the offseason, but none are as essential as upgrading the passing game.
The Chiefs will have the first overall pick in the draft, and with a quarterback as their primary need and no quarterback a consensus top pick, they should be looking to trade down a few slots. Whether they are able to trade down or not, the Chiefs are likely to spend their first draft pick on a quarterback.
When the Chiefs are called in the second round, the team will likely turn to their second greatest need, wide receiver. Dwayne Bowe could be on his way out after unhappily playing under the franchise tag, and 2011 draft pick Jon Baldwin has thus far not looked like a reliable option. The Chiefs need to add another receiver whether or not they are able to bring back Bowe, and with Keenan Allen, Cordarrelle Patterson, and Tavon Austin all expected to go in the first round, Robert Woods will likely be their best option at the position.
The selection of Woods would be especially intriguing if the Chiefs use their first round pick to select Matt Barkley, reuniting the USC teammates in the NFL. Though Barkley did not target Woods as often in 2012 as he did in 2011, this was due in greater part to the rise of Marqise Lee than to any lack of connection between Barkley and Woods. But even if the Chiefs use their first round pick on Geno Smith, Mike Glennon, or Tyler Wilson, Woods would offer an upgrade to the team's anemic passing game.
New England Patriots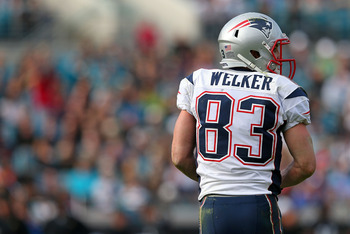 Mike Ehrmann/Getty Images
Wes Welker will enter free agency after the postseason, and if he departs New England he will leave a 5'9", 185 pound hole in the Patriots' passing game.
The Patriots exact draft position will not be known until after the playoffs, but with a spot somewhere in the last third of the first round, the Patriots could look to either replace Welker or sometimes-a-Patriot-sometimes-not Deion Branch.
If the Patriots exit the playoffs early and end up with a better draft spot, the team would be more likely to draft one of the receivers higher on the draft board who might still be around, namely Cordarrelle Patterson or Tavon Austin. But if New England makes a deep run in the playoffs, Woods could be a strong late round pick for the Pats.
Buffalo Bills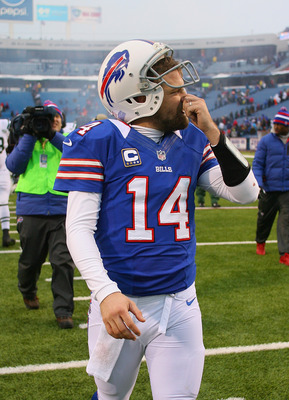 Rick Stewart/Getty Images
Like the Kansas City Chiefs, the Buffalo Bills need upgrades at quarterback and wide receiver. With the eighth overall pick in the draft, the Bills will more than likely pick up a quarterback, since any receiver will be a reach at this position. General Manager Buddy Nix has also talked of his team's need for a starting QB to replace the solid but unspectacular and aging Ryan Fitzpatrick, making it nearly certain the team will wait to draft a receiver until the second round.
If Woods goes as the fourth receiver in the draft, as looks likely at this point, he might not make it to Buffalo's second round, 41st pick, leaving the team to draft someone like Tennessee's Justin Hunter, Clemson's DeAndre Hopkins, or West Virginia's Stedman Bailey. But in a draft loaded with talent at the position, Buffalo could very easily find Woods available when it comes time for their second round pick.
Minnesota Vikings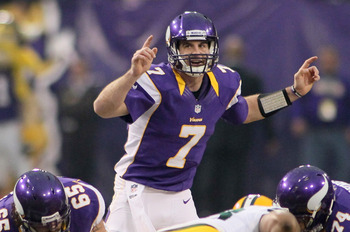 Andy King/Getty Images
Could Woods fall all the way down to Minnesota's second round pick? Being drafted by the Vikings in the second round would be a disaster for Woods, once projected as a top ten pick. But with so much talent at the position in the draft, disappointing performances at the various pre-draft events could see others leapfrog Woods on the draft board.
It's hard to imagine Woods falling this far, but if he does, Minnesota would likely be his firewall. The Vikings will be hurting at the wide receiver position, and they will be in the market for one or more wide receivers during the offseason.
If Woods unexpectedly falls into Minnesota's lap late in the second round, expect them to scoop him up.
Seattle Seahawks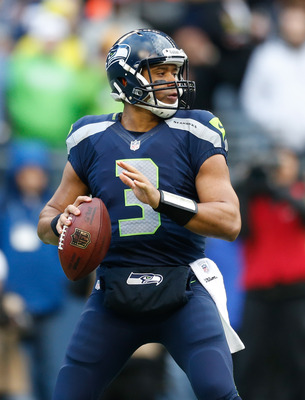 Otto Greule Jr/Getty Images
If Minnesota is Woods' nightmare, then Seattle is his dream.
Though his somewhat disappointing output in 2012 has caused his draft stock to tumble, Woods is still the type of receiver who could make a big impact in the right system. If Keenan Allen and Cordarrelle Patterson are selected in the early and middle first round, Woods will be sitting pretty when teams like Baltimore, Seattle, Houston, and Green Bay are on the clock, each of who could use help at the receiver position. Woods would be competing with receivers like Tavon Austin and Terrance Williams at these slots, but there could end up being more than enough teams to go around for each of these young talents to find a home in the first round.
Russell Wilson would benefit enormously from adding to the Seahawks' receiving squad, and Woods would be a nice complement to Golden Tate.
Pete Carroll has demonstrated a willingness to bring in his former players at USC, and though Carroll never coached Woods, he was responsible for recruiting him to the university. An early run on receivers in the draft could give Woods the much-delayed opportunity he dreamed of a few years ago: to play for coach Pete Carroll.
Keep Reading

USC Football: Like this team?