The weakest aspect of the San Francisco Giants current roster is the left field time share between Gregor Blanco and Andres Torres.
The Giants won the World Series last season with Blanco as the starting left fielder for the final month-and-a-half of the regular season and the entirety of the postseason. Blanco can take a walk, run into the occasional extra base hit, steal bases and play excellent outfield defense. He has his uses and some value, but if the plan is to start him in left field on Opening Day, then the plan needs changing.
Blanco is a fourth outfielder on a championship team, which is the role he served out of spring training for last season's eventual champions. He started 89 games, and that's the maximum amount he should be starting for an organization with their sights set on another title.
Torres is older than Blanco and in the midst of a two-year decline. He can also take a walk, run into some occasional power, steal bases and play excellent defense. However, he has a hard time getting the bat on the ball, and thus a hard time hitting for a respectable average from either side of the plate.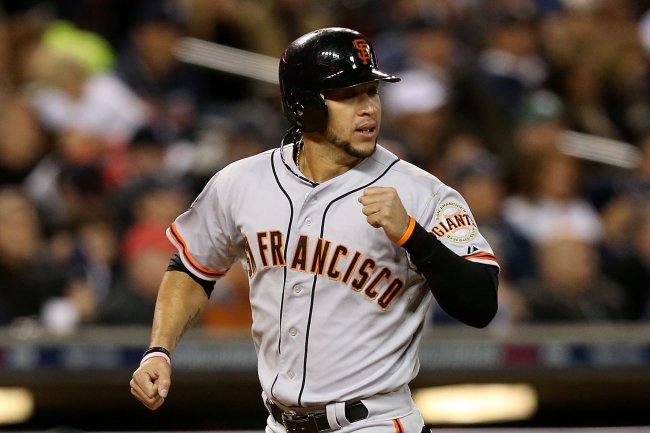 Ezra Shaw/Getty Images
Manager Bruce Bochy has said that instead of going with a strict platoon with the left-handed batting Blanco and switch-hitting Torres, he will play the hot hand. Given that Blanco is younger, a better option against righties and more likely to stay healthy, he's a safe bet to receive the lion's share of the playing time over Torres.
Nick Swisher recently signed a reasonable four-year, $56 million deal with the Cleveland Indians. Swisher reportedly wanted to play for the Giants, but the Giants did not have the same level of interest in Swisher. They stretched their budget to the max by re-signing Jeremy Affeldt, Angel Pagan and Marco Scutaro. They also probably didn't want to forfeit their first-round draft choice in order to sign Swisher.
Although Swisher would have cost money and a draft pick, he would have been a perfect fit for the Giants. He isn't as good defensively or on the bases as the Blanco-Torres combination, but he's a better hitter with more patience and power. The sum of Swisher's value in 2013 is almost certainly going to be greater than that of the combined value of the Giants' current options in left field.
Putting Swisher behind Pagan, Marco Scutaro, Pablo Sandoval, Buster Posey and in front of Hunter Pence and Brandon Belt would have given the Giants lineup incredible length. Swisher also would have been a good insurance policy in case Pence leaves via free agency after 2013.
There's also the chance that Pence continues his second-half decline from last season, in which case the Giants probably won't want him back in 2014 and will need a replacement. Signing Swisher now would potentially prevent the Giants from having to worry about right field in 2014.
Alas, the Giants didn't have room in the budget for Swisher, and they might not value him as highly as I do.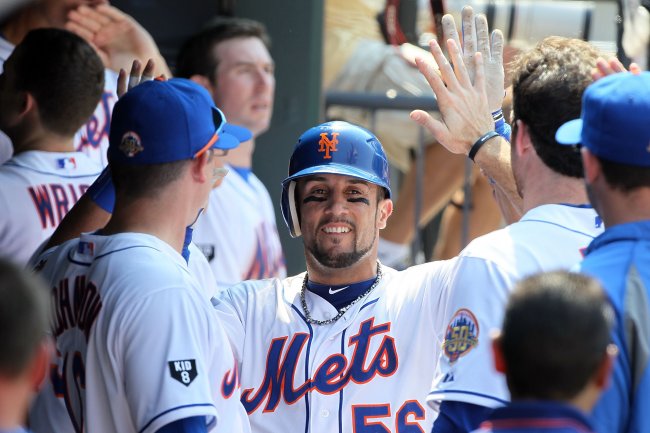 Jim McIsaac/Getty Images
They would have had room in the budget had they decided not to overpay for Affeldt, who will make $8 million in salary and bonus payments in 2013. Affeldt and Torres will combine to make $10 million for the Giants in 2013, while Swisher will make $11 million for the Indians.
Stability was the theme of the offseason for the Giants, but that plan prevented them from having room in the budget for a left-field solution like Swisher.
Nick Swisher wanted to be a Giant. I wanted him to be a Giant. However, when it was time to pull the trigger, the Giants either didn't want Swisher or couldn't afford to want him.
At next season's trading deadline when Blanco and Torres are hitting a combined .220/.320/.330, the Giants are going to be in the market for a new left fielder to keep up with the big-spending Dodgers and the hard-charging Padres and Diamondbacks in the NL West.
Hopefully, an option as good as Swisher emerges on that future trade market.