Ranking the NFL Head Coach Job Openings by Appeal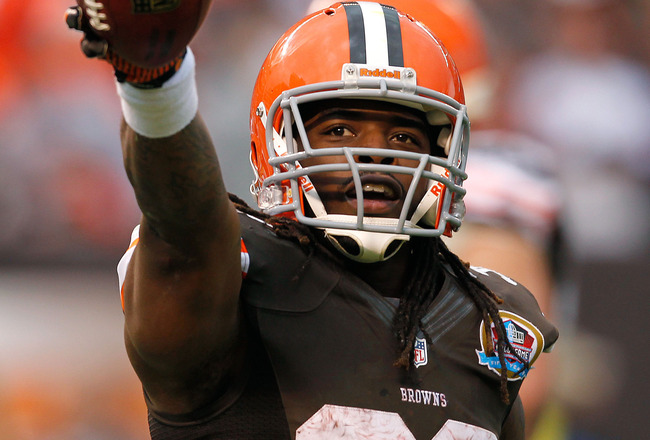 The opportunity to coach Trent Richardson is quite appealing in Cleveland.
Ron Schwane-USA TODAY Sports
There's a certain level of appeal within every NFL head coach job opening.
Every team possesses some appealing combination of a number of factors, like franchise history, current player personnel, the fanbase, location or divisional competition, among plenty others.
Trent Richardson and the Cleveland Browns are a great example.
Cleveland is a football town and currently holds one of the youngest teams. Factor in another high draft selection, and the Browns become even more appealing.
But at the end of the day, immediate potential is often the dealbreaker.
7. Arizona Cardinals (5-11)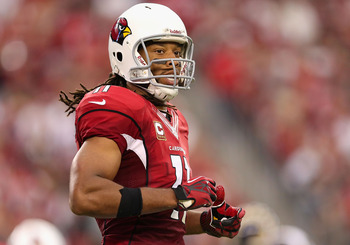 Christian Petersen/Getty Images
The Arizona Cardinals present Larry Fitzgerald and warm weather.
So, unless a coach loves the ultimate challenge of total reconstruction, the Cards aren't exactly appealing.
Throughout the season, Arizona used four quarterbacks who combined for 11 touchdowns to 21 picks and a 55.4 completion percentage. With a nonexistent running game most weeks, Arizona was barely one-dimensional and the pass protection gave up 58 sacks.
As for the defense, the coverage was decent. Unfortunately, that was partly because the rush defense gave up 4.3 yards per carry and 137 per game.
The Cardinals also compete in one of pro football's toughest defensive divisions. The NFC West features the San Francisco 49ers, Seattle Seahawks and St. Louis Rams, all of which ranked ahead of Arizona in points allowed per game.
Not to mention, Seattle and San Francisco went No. 1 and No. 2 for points allowed per game.
A top-10 draft pick won't help much for 2013 either. Given everywhere Arizona must improve, this is a long-term project for any coach.
6. Kansas City Chiefs (2-14)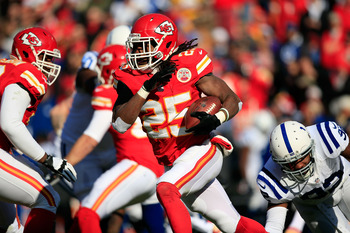 Jamie Squire/Getty Images
The allure for the Kansas City Chiefs' head coach position revolves around the No. 1 draft pick for this spring's draft.
Aside from that, however, plenty must be fixed.
Jamaal Charles and the ground game were consistent in 2012, but no other area stepped up to help. The passing offense was horrendous, and the pass protection lacked consistency.
Defensively, K.C. did finish No. 12 against the pass, although part of that is attributed to allowing plenty of rushing yards (135.7 yards per game). If running the ball isn't needed, a lot of teams just won't throw it (a trend that indeed skews a lot of defensive stats).
But Kansas City still managed to allow 29 passing touchdowns and record only seven interceptions.
Regardless of who comes into this organization, he'll simply have his hands full when rebuilding. On the bright side, at least the AFC West is a weak division and the 2013 draft offers the top pick.
5. San Diego Chargers (7-9)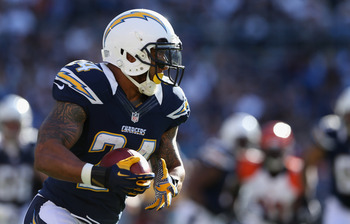 Jeff Gross/Getty Images
The San Diego Chargers are fortunate to play in the AFC West, period.
Finishing 2012 at 7-9, four of San Diego's victories came in a season sweep of the Oakland Raiders and Kansas City Chiefs.
The Bolts' other three wins came over the Tennessee Titans (6-10), New York Jets (6-10) and Pittsburgh Steelers (8-8). Unsurprisingly unimpressive.
Excluding the location of Southern California, there's hardly any appeal from the team.
Ryan Mathews is still a young ball-carrier; however, his durability concerns are extensive. The offensive line is also a major question mark, because Philip Rivers was met with 49 sacks and fumbled a career-high 15 times.
Include the defense giving up 28 passing touchdowns and failing to consistently generate turnovers, and that only made 2012 worse. Put the Bolts in a division without K.C. and Oakland and 7-9 doesn't happen.
4. Philadelphia Eagles (4-12)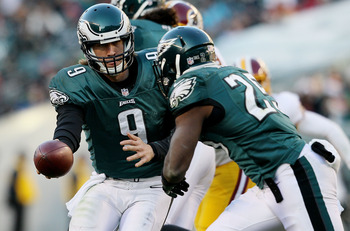 Alex Trautwig/Getty Images
The most marketable aspect of the Philadelphia Eagles is the individual talent.
LeSean McCoy and Bryce Brown are a great running back tandem, and the receiving corps remains explosive.
Nick Foles undoubtedly needs to develop, but the rookie displayed his potential when under center amidst dire circumstances. Provided the offensive line improves via the draft, Philadelphia will quickly rebound in 2013.
The Eagles defense is loaded with proven talent in veterans such as Trent Cole, Nnamdi Asomugha, DeMeco Ryans and Dominique Rodgers-Cromartie. Include rookies such as Fletcher Cox, Vinny Curry and Brandon Boykin, and Philly runs deep as well.
It goes without saying that 2012 was a drastic underachievement.
Then again, injuries and turnovers constantly cost Philly in games it could have won. So, this team isn't far from a quick turnaround, especially since the NFC East isn't an overwhelming division.
The fanbase is definitely tough, but winning/improving upon the existing talent will earn its support sooner than later.
3. Cleveland Browns (5-11)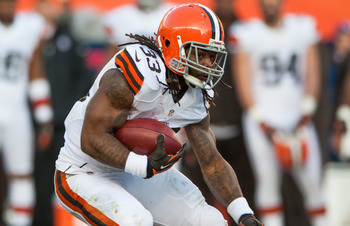 Dustin Bradford/Getty Images
Seven of the Cleveland Browns' losses in 2012 were by 10 points or fewer.
That's just how close this young team was in being part of the AFC's postseason mix.
Assisted by a franchise running back in Trent Richardson, Brandon Weeden developed better than he was given credit. He was only sacked 28 times and displayed a stronger arm and better accuracy as the season progressed.
Dick Jauron's defense was reliable at forcing turnovers all season, and that was no doubt aided by a decent pass rush. The Browns simply need one more lockdown corner to play opposite of Joe Haden.
Doing so will allow the safeties more playmaking opportunities and enhance the front seven's ability to control the line.
For as many yards as Cleveland gave up on average, ranking No. 19 in points allowed per game is not terrible. Factor in the AFC North as a vulnerable division with the aging Ravens and Steelers, and the Browns will improve for 2013.
After all, Cleveland split against those two this season, and it played Baltimore rather tough in each contest.
2. Buffalo Bills (6-10)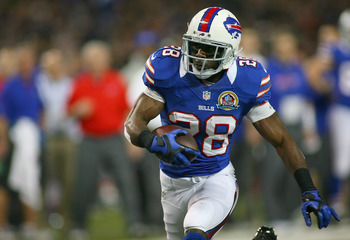 Rick Stewart/Getty Images
The Buffalo Bills possess a lot more potential than at first glance.
For one, C.J. Spiller makes their ground game one of the best pro football has to offer. Spiller averaged six yards per carry, and Buffalo ranked No. 6 in rushing.
The downside of the offense came from Ryan Fitzpatrick's inability in the clutch, which caused the Bills to drop a few games that should have been victories. Despite that, the offensive line continues to be reliable as pass- and run-blockers. That aspect alone will make for an easy transition if a new quarterback is under center next fall.
Defensively, Buffalo started off slow but did show signs of improvement.
Mario Williams got the pass rush moving, and rookie Stephon Gilmore defended 16 passes and forced three fumbles. The Bills ranked No. 10 against the pass, so stuffing more against the run (ranked No. 31, five yards allowed per carry) will get this defense to another level for 2013.
Combine the elements of a hungry fanbase and a fairly weak AFC East—outside of the New England Patriots—and Buffalo is quite appealing.
1. Chicago Bears (10-6)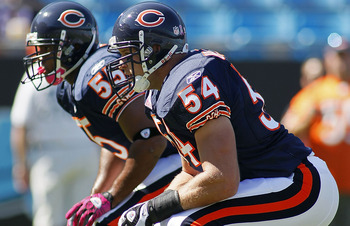 Geoff Burke/Getty Images
Just based on history alone, the Chicago Bears an attractive coaching vacancy. The legacy attached to the franchise is among the NFL's greatest.
Chicago is also a major-market city and coming off a 10-6 campaign. The disappointment came courtesy of a 7-1 start that ended 3-5. Just missing on the postseason, the Bears will be anxious to get the 2013 season underway.
The collective leadership of veteran defensive players such as Lance Briggs, Brian Urlacher, Julius Peppers and Charles Tillman is great for a new coach. However, the Bears are also old on defense, so time is of the essence.
Thankfully, the offense provides two reliable running backs in Matt Forte and Michael Bush.
With that solid two-back set, Chicago can run the ball and control the tempo to save its defense as the year progresses. Jay Cutler and the passing game must simply reduce turnovers and increase efficiency to keep opponents off balance.
The Bears provide any coach with an abundance of talent and experience on each side of the line. With better play-calling and a stronger offensive line, the tough NFC North won't be too difficult a hurdle en route to playing in January.
Follow John Rozum on Twitter.
Keep Reading