The Biggest Jerk Moves in Sports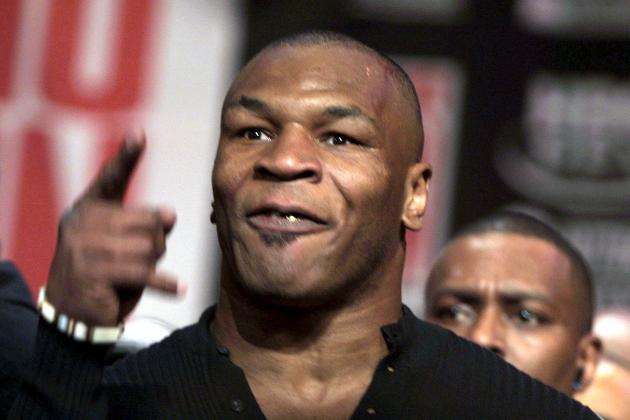 Al Bello/Getty Images

Herky-jerky jackassery—you'll find it pretty much everywhere you go.
And the world of sports is no exception.
Although most leagues and teams are supposed to be filled with professionals who observe a shared code of ethical and moral standards, there will always be the exceptions.
Whether they're perpetrated by lifelong hot heads or good guys who became caught up in the heat of the moment, jerk moves happen in sports, and the following is a list of some of the most notorious examples of low blows and premeditated d-baggery in the business.
Begin Slideshow

»
"Up top. Down low. Too slow, Shane."
Amar'e Stoudemire pulled a move worthy of admittance into the O'Doyle Clan after knocking Shane Battier to the ground and falsely offering him a helping hand.
Pretty bold move for a player who looks like he spends his spare time zip-tying cable bundles together in the AV closet.
It's a simple rule—you never finger another man's cornea.
Never. Not even if there's a fire.
But Real Madrid coach Jose Mourinho threw that rule along with his tenuous grasp on sanity to the wind when he decided it was high time somebody stuck a digit in Barcelona coach Tito Vilanova's eye.
In this clip Mourinho can be seen coming up behind Vilanova, who he decides to slip an ocular fish hook with his right hand. Vilanova's response to the strange and painful gesture is to shove Mourinho away lightly—very lightly—considering Mourinho had just stuck a finger in his eye.
Mourinho has since apologized for his actions, and says things between him and Vilanova have been repaired.
A gruesome and horrifying act followed by classless and shameful showboating.
Arkansas special teams player Marquel Wade's hit on Vanderbilt punt-returner Jonathan Krause before he could catch the ball earned him a near-immediate trip off of the field and an award here as one of the most dangerous jerk moves ever.
I don't care if he was joking. I don't care if he loves Mr. Sunshine-on-my-g*damn-shoulders John Denver more than he loves anything in this sweet world.
Marquette head coach Buzz Williams decision to two-step to "Country Roads" on West Virginia University's home court after winning his 13th Big East conference game shows a lack of restraint and awareness that amounts to tactless and juvenile disrespect.
It wasn't a national championship, Buzz, so let's leave the dancing to the cheerleaders.
Texas A&M's Kellen Heard caught an oblivious Colt McCoy with a monstrous late hit following an interception thrown by the Texas quarterback.
An argument can be made either way concerning whether or not the Heard knew the play had been called dead when he laid into McCoy, but the jerkacity of Heard's move comes with the seemingly singular focus he placed on the quarterback as soon as the ball was intercepted.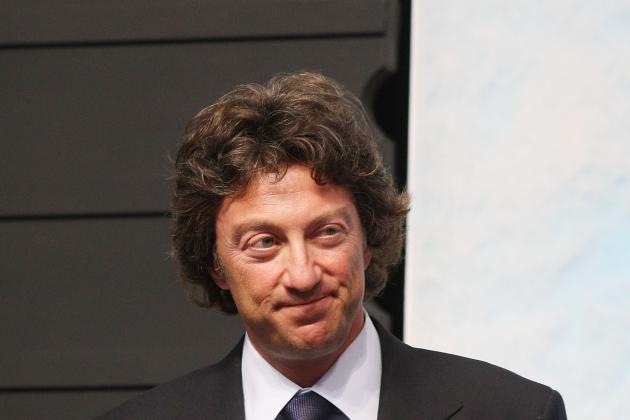 Bruce Bennett/Getty Images

After signing an initial deal for $475 million in public funding, Edmonton Oilers owner Daryl Katz asks for more—$6 million each year, to be precise.
The request for additional funding was declined, and the negotiations between the city of Edmonton and the Oilers stalled and soured as Katz remained firm in his demand for more money.
With neither side showing signs of blinking, Katz decided to pour the pressure on by beginning talks stadium funding with officials in the city of Seattle, essentially showing the Edmonton City Council that he and the team were ready to pack up shop and move if his demands weren't met.
The move backfired on Katz, who apologized in full-page ads to the citizens of Edmonton after word of his dealings in Seattle sparked a firestorm of outrage among Oilers fans.
Brutal. Disgusting. Monstrous.
Call it what you will, Mike Tyson tearing into Evander Holyfield's ears during a fight is not only one of the most classless instances that have ever occurred in the boxing ring, but one of the most shameful acts of unsportsmanlike conduct in all of sports.
Break out the funfetti and arguing hats, everybody! It's time for the LeBron James "Decision" slide!
Once again, I'll say this and be done with it—the way LeBron James decided to leave Cleveland for Miami is what made his move to South Beach a "jerky" and ill-received affair—not the move itself.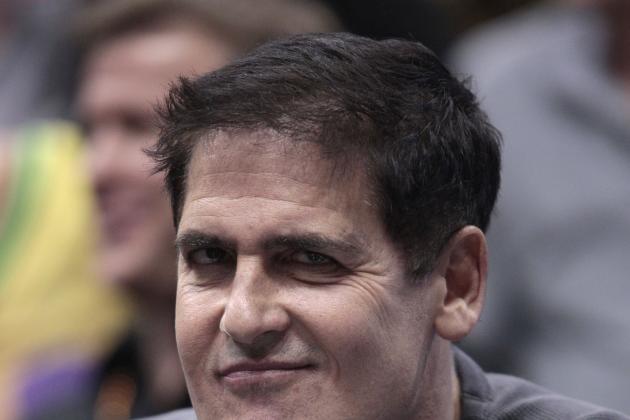 George Frey/Getty Images

After filing for bankruptcy in the spring of 2010, the Texas Rangers became the subject of an unlikely and contentious bidding war between Texas Rangers president Nolan Ryan and Dallas Mavericks owner Mark Cuban.
The former Hall of Fame pitcher engaged in a furious bidding war with Cuban, who saw an opportunity to expand his business interests into the world of baseball. It was a strange situation for both parties, as Cuban didn't have any blessing or sanction from the MLB, and Ryan's attorneys argued that the league wouldn't allow Cuban's bid.
The bidding war went on, however, and finally ended with Ryan's offering of $593 million—$385 million of which would be paid in straight cash, homey.
Cuban didn't win the war, but many considered his bids for ownership in the Rangers a jerkish and unwarranted meddling in a sport in which he had no business becoming involved.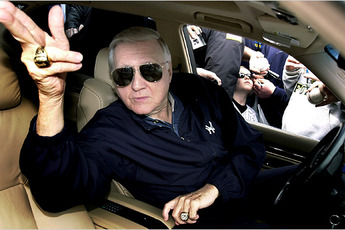 Image via nytimes.com
Instead of renegotiating any one of his players million dollar contracts, the late Yankees owner George Steinbrenner decided that in light of new CBA labor deals the franchise needed to cut team costs by reducing stadium employee hours and laying off other team personnel.
The Yankees owner even went as far as considering doing away with the dental plan the Yankees offer their employees, a move that would have saved the owner a hefty $100,000—money Steinbrenner could've used more productively as kindling or padding for a bed mattress.
Steinbrenner didn't go through with the dental plan scheme, but the fact that his mind even wandered is jerktastic enough in its own right.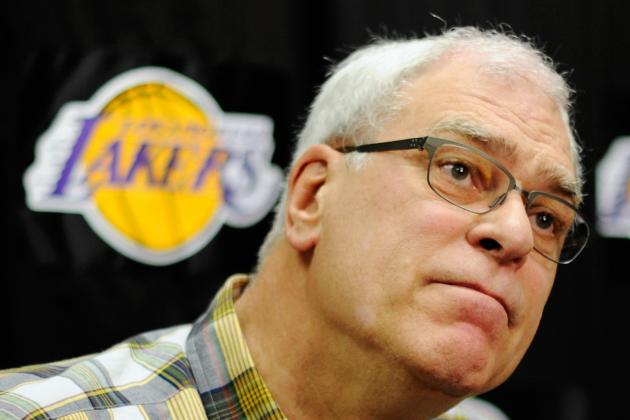 Kevork Djansezian/Getty Images

After approaching Phil Jackson with an offer to return as head coach of the team, the Los Angeles Lakers ended up hiring Mike D'Antoni to fill the position late this past November.
The decision to hire D'Antoni surprised and confused Jackson, who was given the news around midnight on a Sunday, after having left a meeting with Lakers majority owner Jim Buss and executive VP Mitch Kupchak earlier in the weekend feeling confident about a return to the Lakers.
All in all, the Lakers' snubbing of their former coach—a man with more championship rings than he has fingers to put them on (13 in all, 11 as a coach)—amounted to no more than a painfully cruel over-the-pants flirtation for Jackson and Lakers fans.
Jets strength coach Sal Alosi told the press he has no idea why he chose to extend his knee and trip Nolan Caroll as the Dolphins special teams player ran down the sideline to cover a punt.
Alosi was fined $25,000 and suspended for the rest of 2010 season for his actions, and hopefully has since figured out why he—a former player turned conditioning coach—would ever do something that for the briefest, saddest moment might delude himself into feeling like he made a play in the NFL.
You don't spill coffee on your shirt and then kick the dog just because he's sitting there looking at you.
Which is pretty much exactly what happened when Dennis Rodman pulled a Dennis Rodman and chased a loose ball out of bounds like a junkie after a hot spoon—only this time, Rodman's tumble into the media members under the basket ended with a swift kick to a cameraman, who had made the apparently egregious mistake of being in the building and doing his job that day.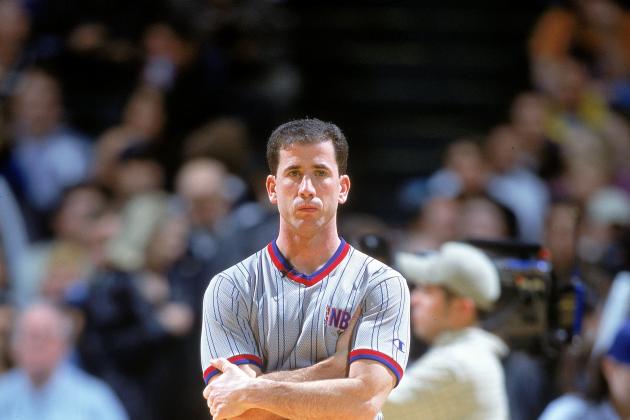 Ronald Martinez/Getty Images

Betting on games and providing insider information to bookies are the primary reasons former NBA referee Tim Donaghy makes this list.
Donaghy pled guilty to two counts of conspiracy in 2007 after a league investigation uncovered his participation in a cross-state gambling ring.
The ex-official was sentenced to 15 months in jail, and his scandal has become a Golden Standard example for what not to do as an official of the game.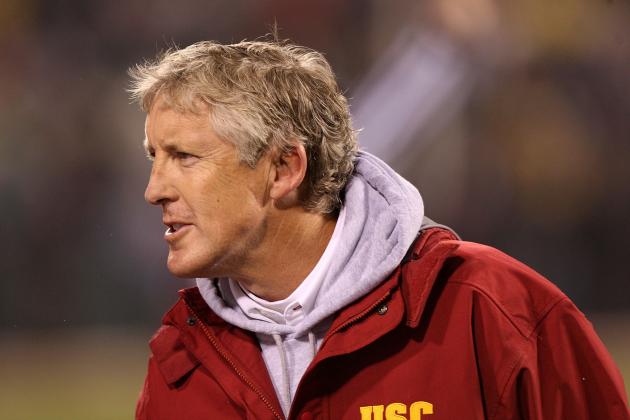 Jed Jacobsohn/Getty Images

"Suspect" is the gentlest way to describe former USC head coach Pete Carroll's decision to leave the Trojans for a head coaching job in the NFL right before the NCAA's wrath came down on the program.
Citing a "lack of institutional control" spanning the breadth of Carroll's tenure, the NCAA laid down a world of hurt upon the Trojans—a two-year bowl ban, four years' probation, a loss of scholarships and the vacation of an entire year of wins.
It was a humiliating and dark time for the Trojans, and Pete Carroll wasn't stick around for a minute of it.
After a high-tension game, there was no love lost between the Minnesota and North Dakota hockey teams after a fight broke out in the handshake line between North Dakota's Ben Blood and a member of the Gophers team.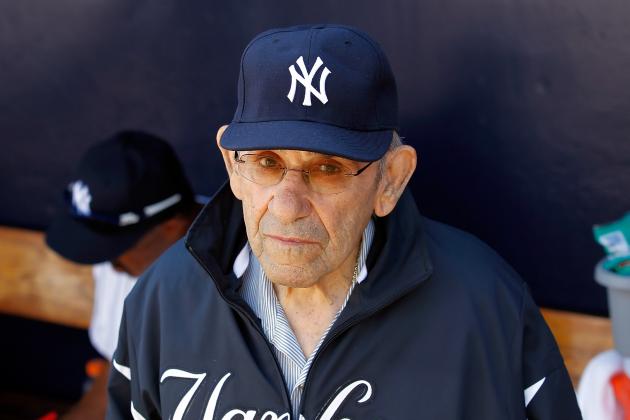 J. Meric/Getty Images

Sixteen games into the 1985 season, George Steinbrenner fired team manager Yogi Berra after publicly promising the former Yankee that he would keep the job for an entire season.
The firing led to a 14-year estrangement of Berra from the program he loved, and shows that Steinbrenner wasn't nicknamed "The Boss" by New York tabloids for showering his employees with unconditional love and scented lather.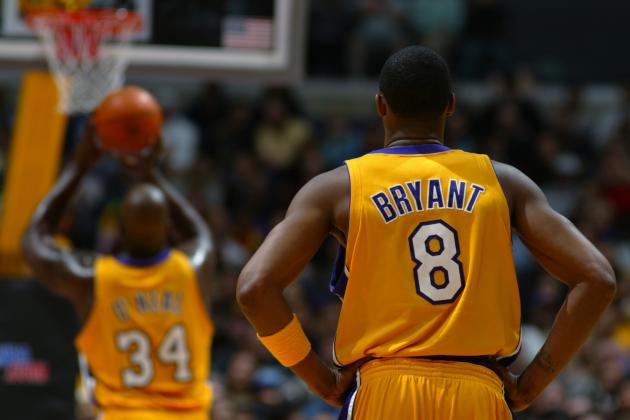 Lisa Blumenfeld/Getty Images

It's no secret that Shaquille O'Neal and Kobe Bryant haven't exactly had the most amiable of professional relationships.
That said, the moment that truly threw the fat into the fire between the two teammates came in 2003 when Bryant found himself in the center of a rape investigation, and mentioned to police officers that he should've done what Shaq does and "pay his women not to say anything."
O'Neal would later cite Bryant's comments as the catalyst for his wife divorcing him.
Whether or not it was the true reason for Shaq's divorce, the quip regarding the Diesel's unfaithfulness was a low blow for Bryant, especially considering the Lakers guard had more than enough problems of his own at the time.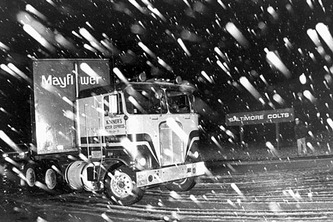 Image via SportsSteve.com
They left like bandits in the middle of the night.
It seems as though every Baltimore Colts fan in the state of Maryland remembers the disbelief and sense of abandonment they felt when upon hearing their team had packed up and left for Indianapolis in the wee hours of the morning on March 29, 1984.
Then-Baltimore Colts Robert Irsay had organized the move so that fifteen Mayflower moving trucks would pack up and transport the team's equipment and belongings before Maryland's legislature could enact its privilege of "eminent domain" and physically stopping the Colts from leaving the city.
The unannounced departure of the Colts left many of the team's local employees without a job and the team's season ticket holders with nothing but worthless paper in hand.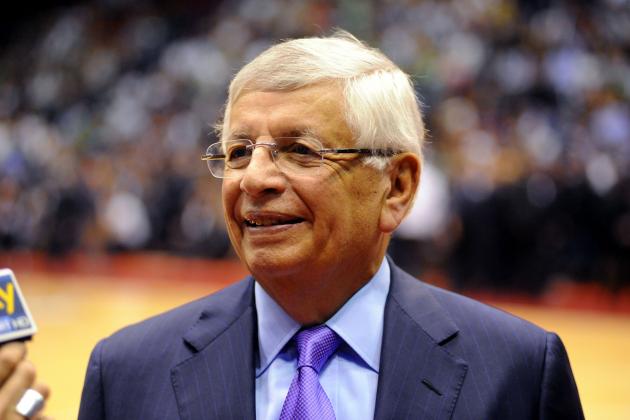 Roberto Serra/Iguana Press/Getty Images

Yup. He did it for "basketball."
NBA commissioner David Stern's blocking of a three-way trade between the Los Angeles Lakers, Houston Rockets and New Orleans Hornets was widely viewed as an abuse of power, and opened up an entire Pandora's Box of questions concerning the league's credibility and business ethics.
The blocking of the trade angered owners and fans, many of whom believe Stern strayed into dictatorial territory in regards to his responsibilities as a commissioner
Stern defended his decision, saying he denied the trade for "basketball reasons."
I just hope this precedent isn't picked up by other corporate entities, and that I'll never have to face the day when the Apple Store won't let me buy their new laptop for "computer reasons."