Sheamus: 4 Reasons the Great White Must Turn Heel Right Now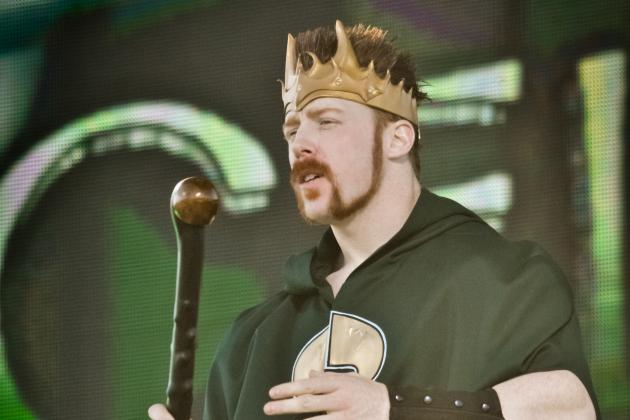 Photo Courtesy WWE
At one point, Sheamus was one of the hottest wrestlers in WWE. But ever since he defeated Daniel Bryan in 18 seconds at WrestleMania XXVIII, fans have not been as supportive.
Sheamus, at this point, appears to be going nowhere fast, and his character is becoming stale. He needs to turn heel now to reinvigorate his WWE career.

Some of the biggest and best matches in which Sheamus has competed saw him as a heel. When he lost to Triple H at WrestleMania, for example, or when he defeated John Cena in a Tables Match at WWE TLC in 2009, he was a heel.
It can be argued that Sheamus is a natural heel, with all the tendencies of WWE bad guys.
So why not turn him heel?
Here are four reasons why WWE would be wise to turn Sheamus heel and unleash him on the WWE roster.
Begin Slideshow

»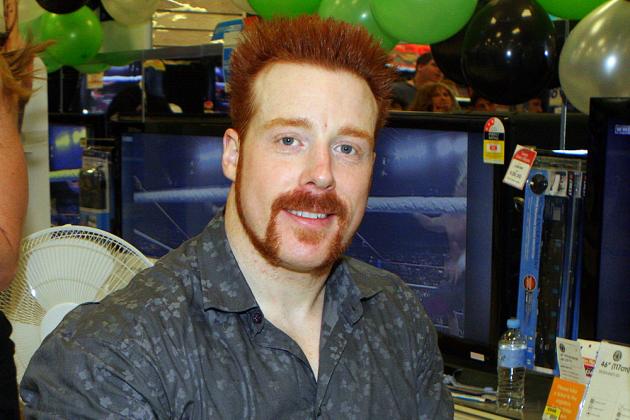 Photo Courtesy WWW
Sheamus has been a face for too long, especially since he started out as a heel. He tore through WWE's ECW brand and is clearly capable of putting on a good match.
But his corny jokes and good-guy persona feel forced. Not only that, but he's become boring, predictable and stale.

I will give him credit: His matches against Big Show lately have been very good, and he's exhibited more of those heel behaviors in his feud with the World's Largest Athlete.
But once he's done with Big Show, where will he end up?
Dolph Ziggler could cash in his Money in the Bank Briefcase at any time, and Ziggler could be in line for a long World Heavyweight Championship run.
Where will that leave Sheamus?
Sheamus just doesn't have any "juice," so to speak. He could be reinvigorated as a heel, feuding with a face Ziggler or a face Randy Orton. We'll see what WWE does with him going forward.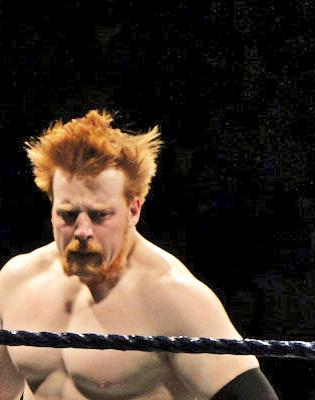 Photo Courtesy WWE
Sheamus is a big, intimidating brawler who has mercilessly destroyed opponents with brutal moves. He's a cocky, arrogant, vindictive wrestler who carries a grudge for a long time.
So why has WWE had him cracking corny jokes and behaving "silly" lately?

Granted his feud with Big Show has tempered those behaviors, but they still come out in his promos and vignettes. WWE should build on what they have started with his current feud and go all-in with a heel turn. He's got the perfect look and personality to do it, and it isn't as if WWE would be losing a key face by doing so.
If anything, a heel turn might give some midcard faces a chance to move into the top face spots on SmackDown.


Photo Courtesy WWE
Remembering some of Sheamus' best matches leads to his battles with Randy Orton, John Morrision, John Cena, and Triple H.
In all of those feuds, he was the heel.
Sheamus may get cheers as a face, but his work diminishes the further away he gets from a heel persona.
Sheamus needs to feed off his personality. His good-guy image seems forced, and his in-ring work has suffered.
And ever since he started moving back toward a heel persona, his matches have improved. His feud with the Big Show has been surprisingly entertaining, and the match at Extreme Rules was one of the best matches of the year in WWE.
So why change what clearly works with Sheamus?
Let him be a heel, or at least a hybrid face-heel character that opposes true heels but isn't actually a face.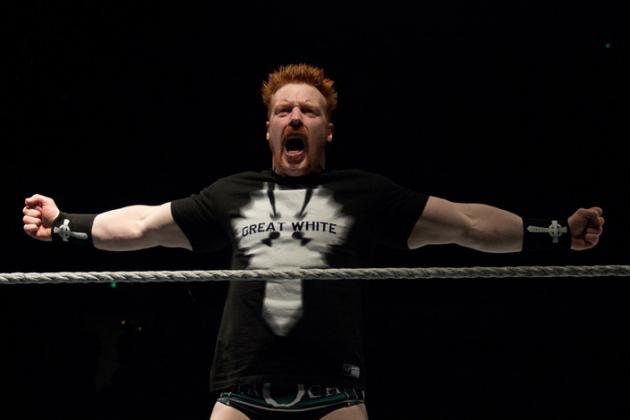 Photo Courtesy WWE
When you think of top heels in WWE, CM Punk, Big Show, The Shield, and Dolph Ziggler immediately come to mind. Antonio Cesaro, Wade Barrett, Cody Rhodes, and Damien Sandow are on the rise. And no one is sure what Alberto del Rio is these days.

Outside Punk and Ziggler, there are not a lot of heel singles wrestlers that can main event a pay-per-view. While some predict Randy Orton will turn heel soon, it hasn't happened yet.
And there is no guarantee it will.
Sheamus, once he's done with Big Show, may not have a viable heel against which he can feud. There are plenty of faces on the roster, like Daniel Bryan for example, that could use a main event feud to move back to the top of the card.
Who's better than Sheamus to feud with some top faces? Sheamus can clearly wrestle and cut decent promos. Why not use his natural abilities to give his career new life?
Sheamus could be a top heel, and he should be. WWE—and Sheamus—will be better off if he is.
So what do you think? Should Sheamus turn heel? Please discuss below.