NFL Players Facing the Most Pressure This Postseason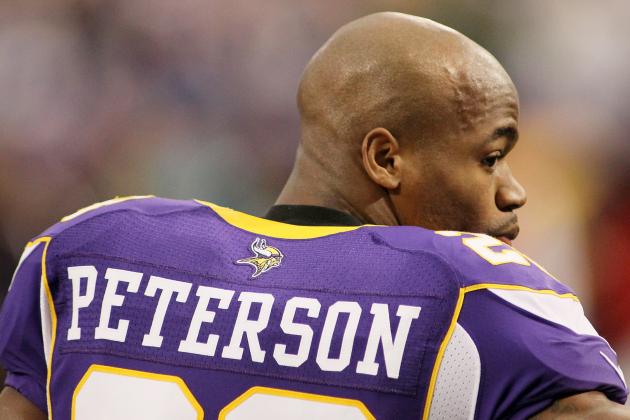 Andy King/Getty Images

It goes without saying that in the crucible that is the 2013 NFL playoffs, every player participating in the tournament is facing pressure.
But there's pressure. And then there's pressure.
Certain players in these NFL playoffs are facing larger amounts of pressure than normal, be it because they need victories to validate their causes or because their teams won't go anywhere if they don't play well.
They say pressure turns coal into diamonds.
These guys are about to find out if that's true real quick.
Begin Slideshow

»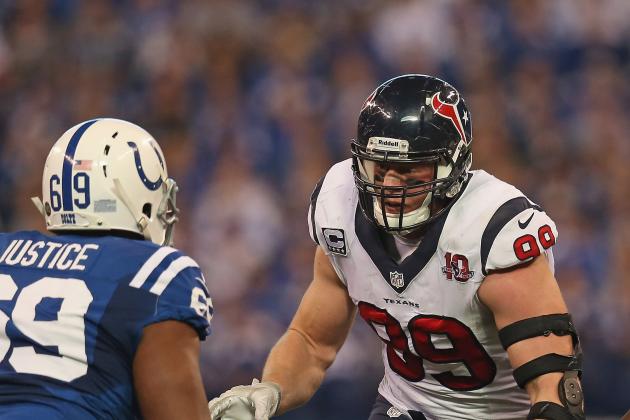 Jonathan Daniel/Getty Images

Having lost three of their last four games, the Houston Texans have hit quite the rough patch entering the playoffs.
One can point to Houston's defense as a major reason for the recent struggles. A unit that was unstoppable for a large part of the regular season, the Texans' defense looked anything but in losses to New England, Minnesota and Indianapolis.
Houston's defense will need to get back on track if the Texans are going to get back on track in the playoffs. This is where stud defensive end J.J. Watt will need to lead by example.
Watt is Houston's best defensive player and he needs to play like it against Cincinnati. Watt needs to pressure Bengals quarterback Andy Dalton relentlessly, and get back to his ball-swatting ways when it comes to disrupting the passing game.
Asking Watt to play out of his mind may be putting too much pressure on a player only in his second pro year. But that's the kind of game-changer Watt is on defense.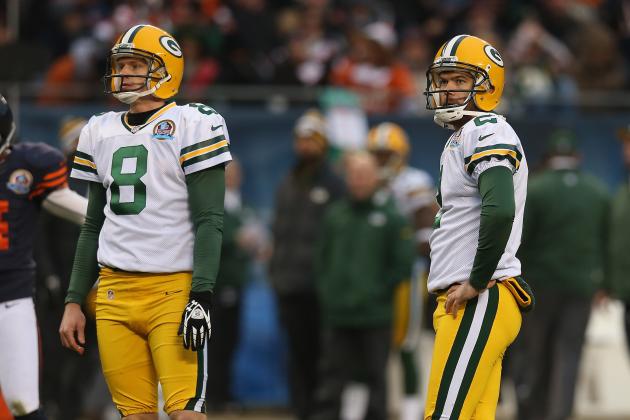 Jonathan Daniel/Getty Images

It's been quite the fall from grace in 2012 for Packers veteran kicker Mason Crosby.
Entering this season, Crosby was regarded as one of the league's best kickers. But just a few grueling months later, there were rumors that he was about to be cut by Green Bay.
Overall, Crosby connected on just 21 of his 33 field goal attempts in the regular season. Crosby did rebound in Green Bay's last two regular season games, nailing all four of his field goal attempts.
However, one of those games came indoors against Minnesota. It's safe to say kicking on Lambeau Field's frozen tundra in January is going to be a bit harder.
San Francisco kicker David Akers suffered through a similar slump this season. As a result, the 49ers just signed Billy Cundiff to the roster to replace Akers in the event he slips up again in the playoffs.
The Packers have chosen to sink or swim with Crosby, adding even more pressure to a kicker currently facing a ton of it.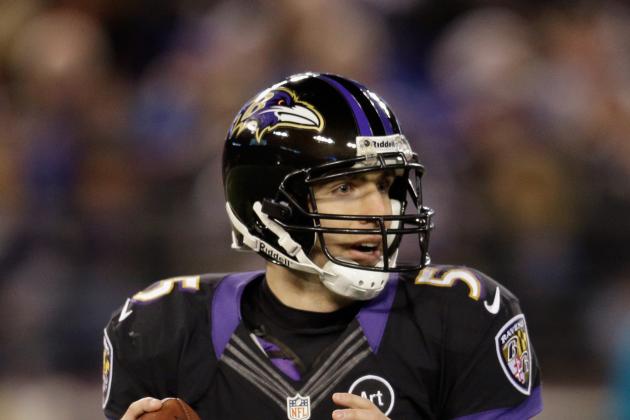 Rob Carr/Getty Images

The Super Bowl window is closing quickly for the veteran-laden Baltimore Ravens.
It doesn't help that Ravens defensive stars like Lardarius Webb, Terrell Suggs and the retiring Ray Lewis have all been hit with devastating injuries. With Baltimore's defense resembling a M.A.S.H. unit, much of the Ravens' success this postseason will be determined by their offense.
And the offense is led by quarterback Joe Flacco. Obviously, running back Ray Rice is still a big part of Baltimore's offensive attack.
But if he's shut down again like he was last year in the playoffs, the pressure will be on Flacco's big right arm. Adding to the pressure is the fact that Flacco is a free agent after the season.
So basically, Flacco's long-term job security in the NFL will be determined by how well he plays against the Colts and whoever lies next if Baltimore beats Indianapolis.
No pressure there, right?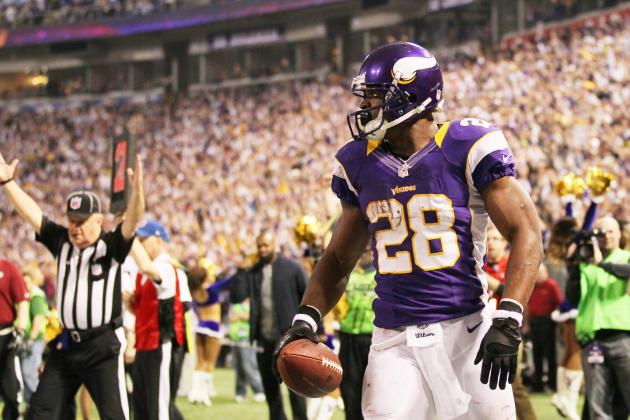 Andy King/Getty Images

The reason why running back Adrian Peterson is one of the favorites for league MVP at the moment is because he's almost single-handedly carried the Minnesota Vikings to the playoffs.
He's going to have to keep carrying Minnesota if they're to make any noise in said playoffs. From the first snap of the season until now, AP has been the focal point of the Vikings offense by a landslide. Yes, young Vikings quarterback Christian Ponder has been playing well lately.
He's coming off a game in which he threw three scores and no interceptions against Green Bay. However, duplicating that kind of success at chilly Lambeau Field in his first career postseason start is asking a lot of the second-year quarterback.
That means if Peterson doesn't have his typical other worldly game on the ground, the Vikings probably won't beat anyone in the playoffs.
It's safe to say that places a lot of pressure on the MVP candidate.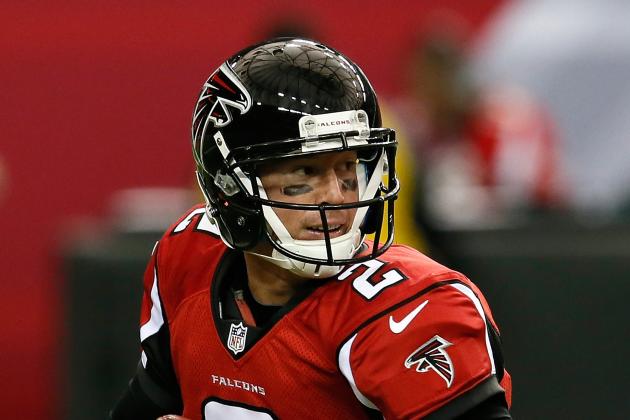 Kevin C. Cox/Getty Images

For all Matt Ryan has accomplished in his career as the Atlanta Falcons' franchise quarterback, he still hasn't led Atlanta to a playoff victory. Once again, the Falcons own the NFC's top seed in the playoffs.
The last time that happened was two seasons ago. Back then, Ryan and the Falcons were bounced in the divisional round by Aaron Rodgers and the eventual Super Bowl champion Packers.
Given that they have home-field advantage throughout the playoffs for a second time in three years, anything short of a Super Bowl appearance for the Falcons will be considered a major disappointment. And if Ryan's team is one-and-done yet again in the postseason, heads could very well roll in Atlanta.