10 Things We Learned from the First 2 Months of the 2012-13 NBA Season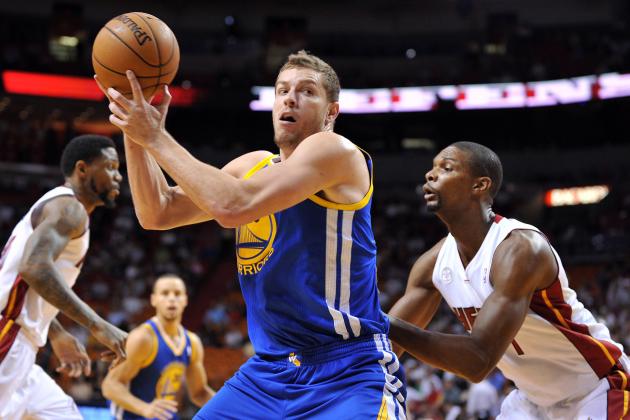 USA TODAY Sports

The first couple months of the 2012-13 NBA season have been wildly entertaining, and there are a few key takeaways that put the campaign in perspective.
Through 30-plus games, we've been able to get a good look at what each team is made of.
Some teams, like the New York Knicks and Golden State Warriors, have been pleasantly surprising. What can we learn from them that makes them tick?
What about the underachievers; why exactly aren't they up to the task?
Each NBA season has different storylines, and the 2012-13 edition has some tasty ones to chew on.
*Statistics gathered from Basketball-Reference.com and ESPN.com, accurate as of Jan. 3, 2013.
Begin Slideshow

»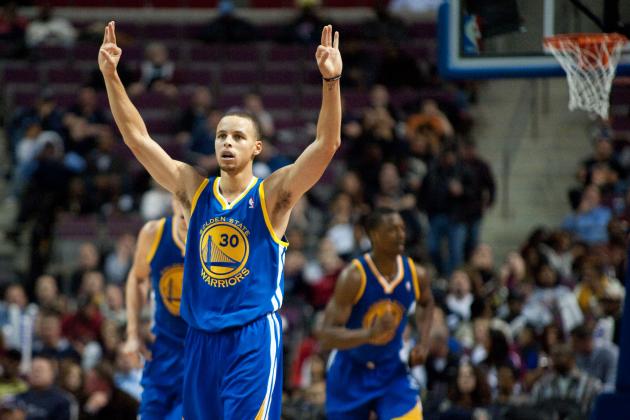 Tim Fuller-USA TODAY Sports

Mark Jackson's Golden State Warriors are impressive beyond their 22-10 record.
In addition to their offense, which is fifth in the NBA in assists and fourth in three-point percentage, the Dubs have consistently forced foes into bad shots.
Golden State is second best in the NBA in opponent-shooting percentage, as their challengers are shooting 43 percent from the field and 31 percent from three-point range. That makes them a tough out against any squad.
Multiple wins against the Clippers and a road triumph against the Heat signal that Golden State is dangerous, but are Stephen Curry and Co. dangerous enough to reach the conference finals?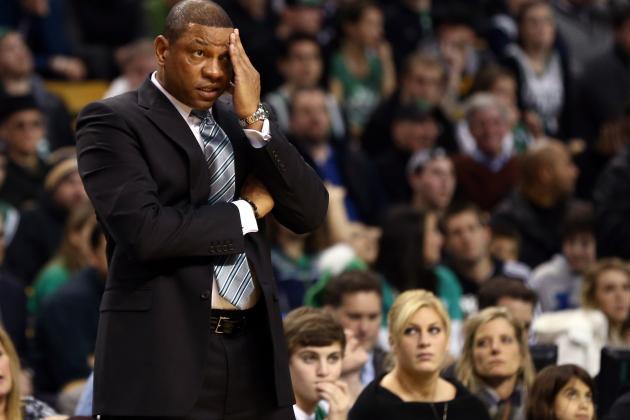 USA TODAY Sports

Not since the spring of 2007 have we seen the Boston Celtics in such disarray.
Defensively, they've lost the cohesiveness and edge necessary to beat elite clubs. Offensively, they're not strong enough inside or prolific enough shooting wise to keep up with the league's best.
As a result, they're under .500 and fighting like crazy for a chance at the playoffs.
Despite a nice shooting percentage and plenty of assists per game, Boston lacks the punch to consistently outscore opponents. With just 5.6 triples per game, the backcourt puts a lot of pressure on an already-weak frontcourt to score loads of points.
In 2011-12, Doc Rivers' crew held opponents to 89.3 points per game. His 2012-13 group yields 97.9 per game. That's the most telling statistic in Boston's decline.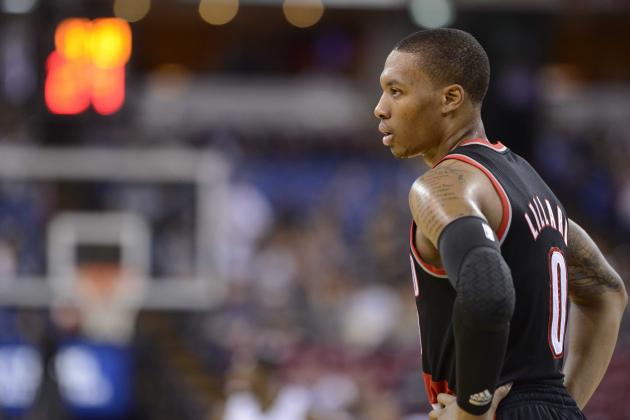 Kyle Terada-USA TODAY Sports

This time last year, Damian Lillard was coming off a win against Sacramento State and preparing to lead his Weber State Wildcats against Eastern Washington. A lot has changed in his life over the past few months, but his hardwood excellence hasn't.
He took care of business then, and he's taking care of business now in the NBA ranks. Lillard is notching 18.4 points and 6.4 assists per game and is clearly the most pro-ready newcomer in the league.
The Portland Trail Blazers offense is fueled by his skill, creativity and poise. He's one of those rare rookies who doesn't really seem like a rookie.
Lillard's on pace for Rookie of the Year honors, but if his early-season exploits are any indication, it will be the first of many accolades in his career.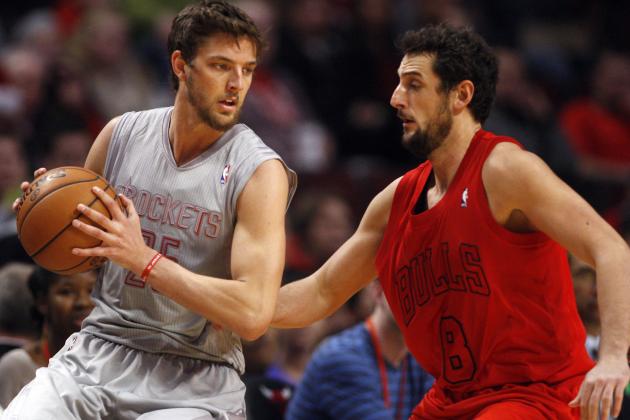 USA TODAY Sports

Prior to the season, the Western Conference looked better than the Eastern Conference on paper. The disparity is even greater than the forecast indicated.
Five out of the top six records in the NBA belong to Western Conference clubs. Of the top 15 shooting teams, 10 are Western Conference teams, according to Basketball-Reference.com.
The West also has more title contenders. It has three teams with a good chance to win the NBA title (Oklahoma City, San Antonio, L.A. Clippers) and two with an outside chance (Memphis, Golden State).
Meanwhile, the East has two squads with a good chance (Miami, New York) and just one other with an outside chance (Atlanta).
Even when you look at the league's bottom feeders, the West is superior. Sacramento, Phoenix and New Orleans are noticeably better than Charlotte, Cleveland and Washington.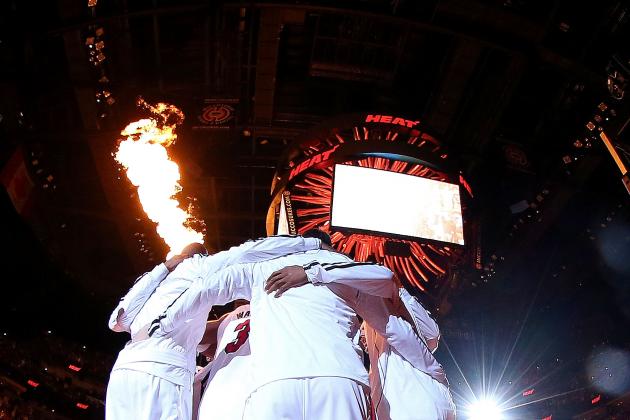 Mike Ehrmann/Getty Images

With just 39.1 boards per game, the Miami Heat are easily the worst rebounding team of all the playoff-caliber teams.
But does it matter?
LeBron James alone can compensate for most of Miami's interior struggles, and when you factor in his sharp-shooting supporting cast, the Heat look like they'll be just fine.
Erik Spoelstra's club is tops in the league in shooting percentage (49 percent) and second in three-point shooting (40 percent). They also do a superb job of limiting turnovers and getting to the free-throw line.
Countless times this season, including wins over the likes of Oklahoma City and Atlanta, Miami has been out-rebounded in a winning effort. There's a good chance the Heat can get away with it in the playoffs too.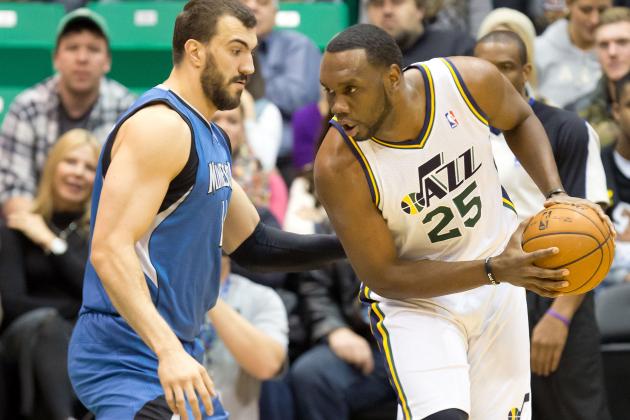 USA TODAY Sports

Entering the 2012-13 campaign, the Northwest Division was thought to be one of the best groups in the NBA.
Top to bottom, it has lived up to the expectations. It's clearly the best division in basketball, the only one in which all five teams have a legitimate shot at the playoffs.
Oklahoma City is the only elite team of the bunch, but there's not a single pushover among the rest of the teams. Denver and Minnesota are already in the playoff picture, while Portland and Utah are less than a game out of the No. 8 slot.
Each Northwestern team can play at a fast or slow pace, which is something that will allow them to stay competitive as the season wears on.
Don't be shocked if four teams from this division make the postseason.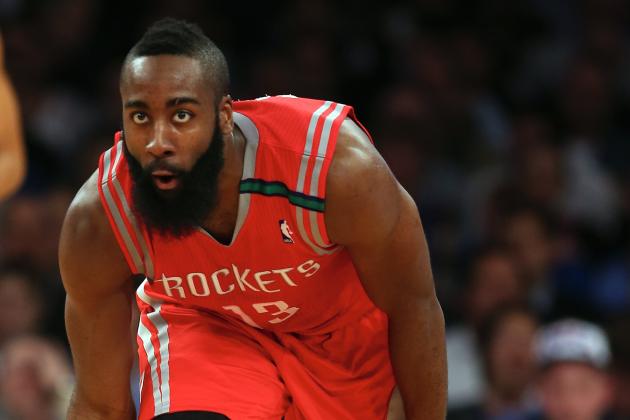 Elsa/Getty Images

With a Sixth Man of the Year Award, Olympic gold and five-star beard to his credit, James Harden was already a popular figure entering the 2012-13 season.
However, he wasn't a basketball superstar until he laced up sneakers for the Houston Rockets.
He's getting just 6.8 more minutes per game now than he did in 2011-12, but he's shouldering more offense in Houston, scoring 26.3 points and tossing 5.3 assists per contest.
Harden can slice through almost any defense and create a shot for himself or a teammate. When he's not driving all the way to the tin and drawing fouls, he's keeping adversaries honest with his southpaw jumper.
With almost no help from his comrades, James Harden has launched the Rockets into the playoff mix and proved he's a world-class player.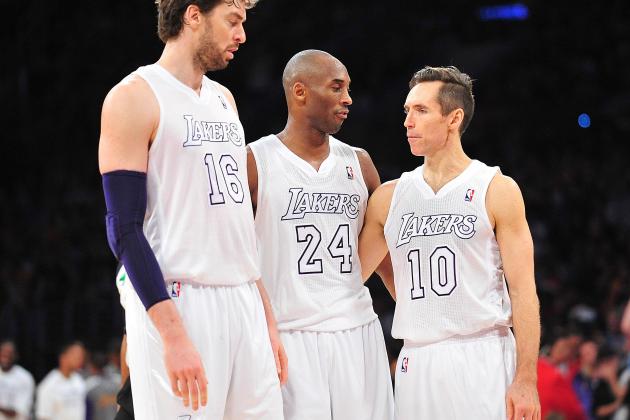 Gary A. Vasquez-USA TODAY Sports

The talent-laden Los Angeles Lakers had a number of issues early. Some of their problems are fixable, some aren't.
With the return of Pau Gasol and Steve Nash, the early offensive chemistry issues are already getting ironed out. But defensively, they are flawed from a speed standpoint.
Bleacher Report NBA Lead Writer Jonathan Wasserman highlights some of the problem pieces:
As effective as he is offensively, Steve Nash is a defensive liability, while Pau Gasol's lack of explosiveness makes him vulnerable against athletic frontcourts. And though Metta World Peace can play physical on-ball defense, that doesn't change the fact that he's slow—really, really slow.
Wasserman cites recent monster games by Ty Lawson (17 points, 14 assists) and Jrue Holiday (26 points, 10 assists) as prime examples that L.A. can't contain guards on the perimeter.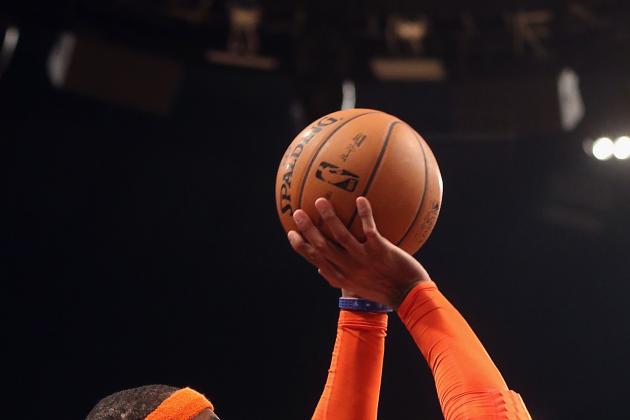 Bruce Bennett/Getty Images

New York Knicks general manager Glen Grunwald pushed the right buttons in the offseason, and head coach Mike Woodson made sure they worked smoothly with Carmelo Anthony.
Once thought to be an offense-killer and a hindrance to winning culture, 'Melo is proving that he can coexist with teammates, score and dominate without ruining the efficiency of the offense.
When his chance is there, he's making a quick move to get off a high-percentage shot. When he's double-teamed, he gets it to capable role players who make the defense pay.
The Knicks' success is largely a product of Anthony's teammates working splendidly off him. But it's also due to his MVP-caliber execution, including a career-high 43 percent from distance.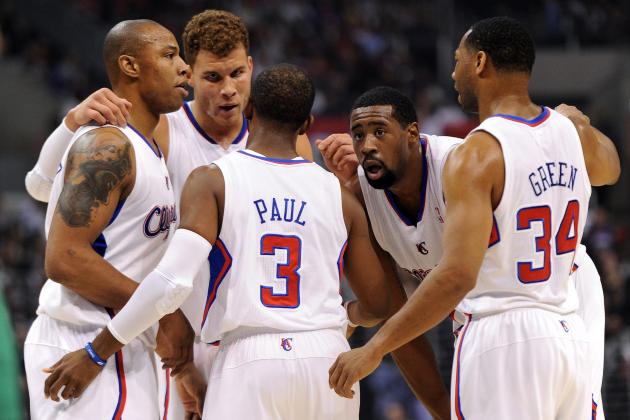 Jayne Kamin-Oncea-USA TODAY Sports

The Los Angeles Clippers are the most exciting team in basketball, but there's so much substance beyond the Lob City theatrics.
Blake Griffin has an improved mid-range game and better touch in the post. DeAndre Jordan has markedly improved as a low-block weapon. Jamal Crawford and Eric Bledsoe provide firepower off the bench.
Most importantly, Chris Paul has the team focused on sharing the ball and playing sound defense on every possession. The Clippers average more assists per game (23.4) than they did last year, and they also give up fewer points per game (92.9).
Toward the beginning of their 17-game winning streak, many doubted L.A. as a realistic title contender. By the end, it became difficult for anyone to take that stance.
Hit me up on Twitter for more hoops talk: