College Football: 10 Bowl Games Nobody Wants to Play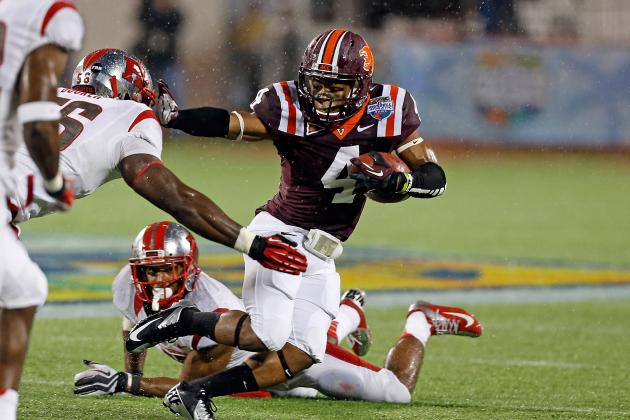 J. Meric/Getty Images
Virginia Tech and Rutgers duke it out in the Russell Athletic Bowl
Bowl season is that special time of year when exciting college football games take place all across the country and Gatorade showers are the war cries of victorious teams.
But not every bowl game inspires greatness and captures the hearts of millions. Maybe the hearts of hundreds, but those are people who are likely asleep on the couch having accidentally left their TV on.
All kidding aside, not every bowl game is an ideal destination. Despite getting that extra game, there are some bowls that nobody wants to play.
The main factors that went into this list were where the game is played, when it's played and what teams it typically matches together (Big East vs. MAC, Pac-12 vs. MW, etc.).
Some bowl games, like the Belk Bowl featuring Cincinnati and Duke, don't exactly jump off the slate, but you can't tell me Duke wasn't playing that game like it was a national championship. Others, like the Las Vegas Bowl, often include teams that would rather be playing in a higher-tier bowl game. But hey, it's Las Vegas!
Without trying to offend teams who've had the misfortune of actually playing in these games, here are ten bowls that nobody wants to play.
Begin Slideshow

»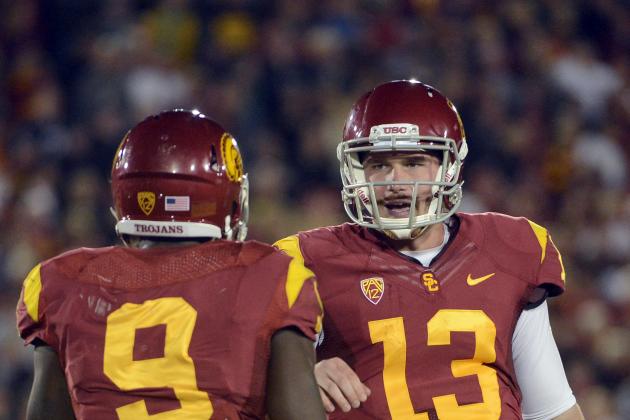 Harry How/Getty Images
The USC Trojans went from preseason No. 1 to the Hyundai Sun Bowl.
The Sun Bowl is the second-oldest bowl game and has a rich history of classic matchups and thrilling finishes.
That said, the Sun Bowl is nobody's goal when the season begins. It's played in El Paso, Texas, on New Year's Eve. It often features the Pac-12 against either the ACC, Big Ten or Big East.
It's also the only current bowl game broadcasted by CBS, which means we're subjected to some form of drooling over how great the SEC conference is.
Playing in the Sun Bowl typically means that you've had a decent season, but if the reward for that is participating in a forgotten game in West Texas, count me out.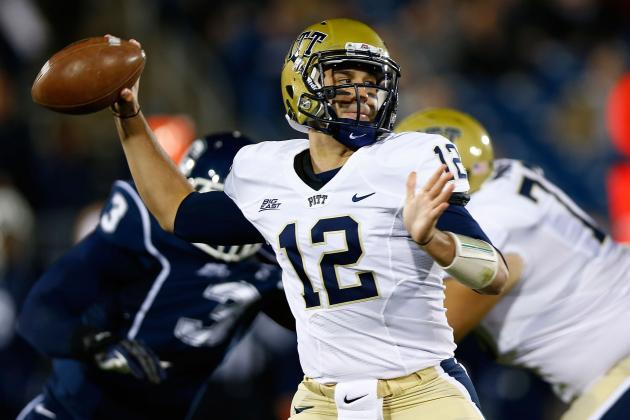 Jared Wickerham/Getty Images
QB Tino Sunseri will lead Pitt into the BBVA Compass Bowl.
It's not called the BBVA Compass Bowl because it's hard to find, but it's often hard to watch.
So imagine what the players go through in trying to get amped up for this game, which is played in January, several days before the title game.
It features the 9th-place SEC team against somebody from the Big East. I know the SEC is a deep conference, but there aren't many great teams finishing at No. 9.
The lone bright spot in playing in the BBVA Compass Bowl is extra practice time due to the January date, but after the first round of bowl games, everybody's attention shifts toward the national title game.
The nation doesn't care much about this game, and it's hard to imagine the players do either.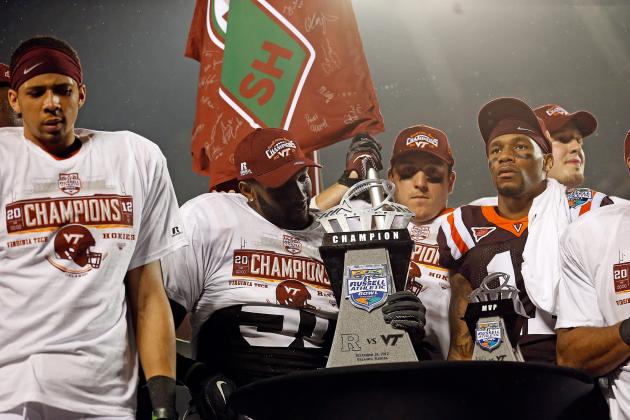 J. Meric/Getty Images
Look how excited Virginia Tech is to be holding the Russell Athletic Bowl trophy.
The Russell Athletic Bowl, formerly the Champs Sports Bowl, features teams from the ACC and Big East.
It's one of seven bowl games played in the state of Florida, but most players have their eyes on bigger games, such as the Orange Bowl and the BCS National Championship Game.
This season Virginia Tech played Rutgers in a game that both teams will tell future recruits never happened. The Hokies underperformed all season while Rutgers had an outside chance to win the Big East, so neither team probably looked forward to their visit to the Sunshine State.
With its history of mediocre matchups and the surrounding slate of better bowl games, the Russell Athletic Bowl is definitely a game that nobody wants to play in.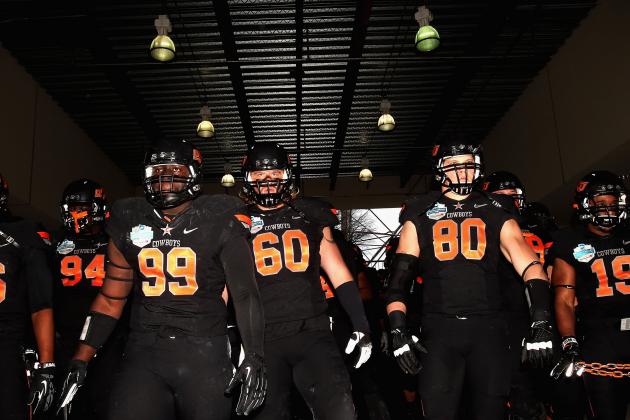 Ronald Martinez/Getty Images
Oklahoma State getting ready for the Heart of Dallas Bowl
Playing on New Year's Day is supposed to be a real treat—unless, that is, you happen to be in the Heart of Dallas Bowl.
On a day filled with scintillating matchups and great players, this bowl game is shoved into the mix without care and shown on ESPNU.
It's played at the Cotton Bowl, but most teams wish they were playing in the actual Cotton Bowl game several days later. And for a team like Oklahoma State, who won handily this year, you can't help but feel like a better challenge was out there.
Did they even show highlights of this game?
In any case, you can be sure that the words "repeat" and "Heart of Dallas Bowl" won't be on Cowboys' head coach Mike Gundy's white board in the offseason.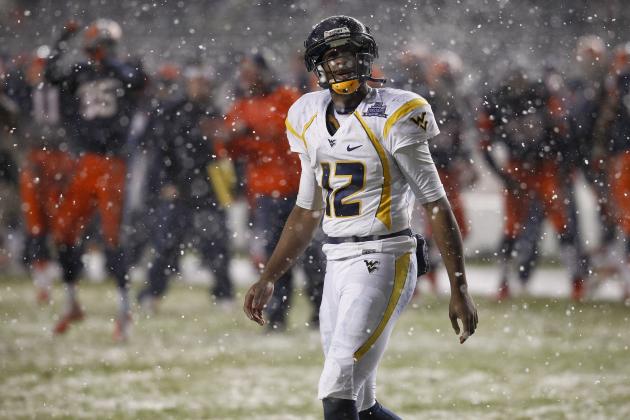 Jeff Zelevansky/Getty Images
West Virginia QB Geno Smith at the New Era Pinstripe Bowl
Playing in the snow in late December sounds like fun, right?
Well, not if that snow is on a football field and you have a bowl game to win, as was the case for mid-season Heisman favorite Geno Smith and the West Virginia Mountaineers.
The New Era Pinstripe bowl is not a prime destination for a couple of reasons.
It's played at Yankee Stadium, which may be cool if this were mid-October, but it's the heart of winter and snow sometimes makes an appearance.
It's also a game featuring teams with higher aspirations. Syracuse probably didn't mind playing the underdog role in their own backyard, but there's no way Mountaineer fans or players were hoping to travel even farther north for the winter.
The New Era Pinstripe Bowl may sound like a game with charm, but its participants will probably forget all about it by the time January ends.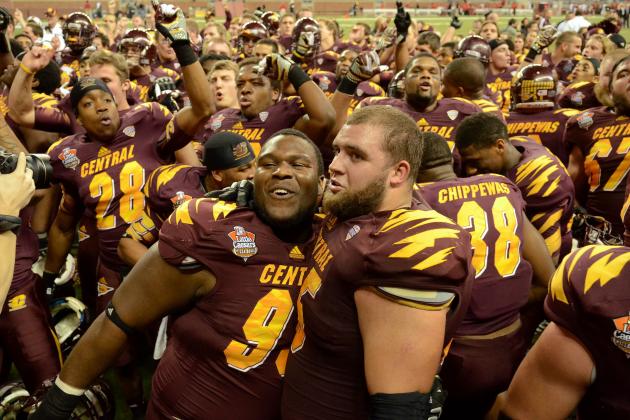 Mark A. Cunningham/Getty Images
Central Michigan celebrating a Little Caesars Pizza Bowl win
First off, these bowl names are starting to get a little ridiculous. That alone shouldn't take away from the prestige of the game, but it doesn't help.
Regardless of what they're calling bowl games now, the Little Caesars Pizza Bowl isn't a game that teams want to play. Central Michigan may beg to differ, but they didn't have to travel very far with the game being played in Detroit.
It's normally a game that features a Big Ten program, so it's hard to believe anybody from a traditional power conference actually wants to end their season in a game whose sponsor may have directly led to their underwhelming season.
So to the 2012 Chippewas, enjoy your victory. For everybody else, try to avoid this destination in 2013.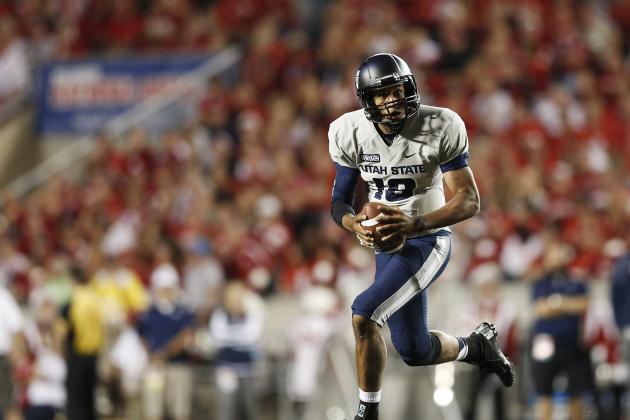 Tom Lynn/Getty Images
Utah State QB Chuckie Keeton led his team to the Famous Idaho Potato Bowl.
Many players will tell you they love the bright lights of playing in a big game.
So those same players will probably also tell you they hope to never find themselves in the Famous Idaho Potato Bowl, where the only lights come from the bright Boise sunshine.
It's a cold place in the winter, and to make matters worse, the game is played on Boise State's famous "Smurf Turf."
That may be a cute bit of Broncos' tradition, but it doesn't make sense in a bowl game.
And nobody else enjoys playing there. Even if it is in a bowl game.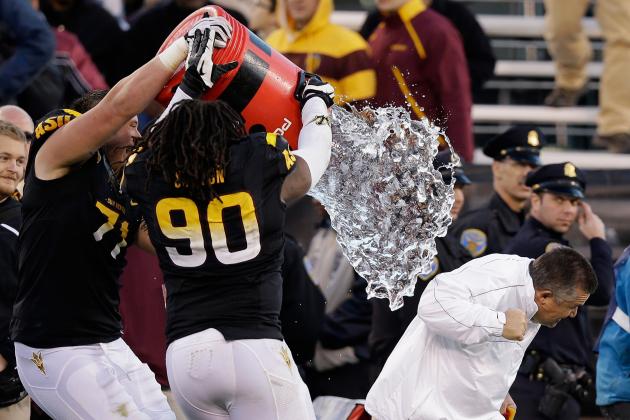 Ezra Shaw/Getty Images
Arizona State head coach Todd Graham gets a Gatorade shower after the Kraft Fight Hunger Bowl.
The Kraft Fight Hunger Bowl is the second game with a Pac-12 tie-in to make this list.
What makes this one worse than the Hyundai Sun Bowl, however, is that the opponent is predetermined!
That's right. Navy was always going to play in this game, unless they failed to reach six wins or they made it to a BCS game. Next year, it'll be BYU. I can't imagine the rotating teams enjoy the same bowl site every few years.
And for Arizona State, a team that started out 5-1, finishing the season against Navy probably wasn't the challenge they wanted heading into 2013, when they'll look to make a run at the Pac-12 South Division title.
The Kraft Fight Hunger Bowl more than fits the definition of games nobody wants to play.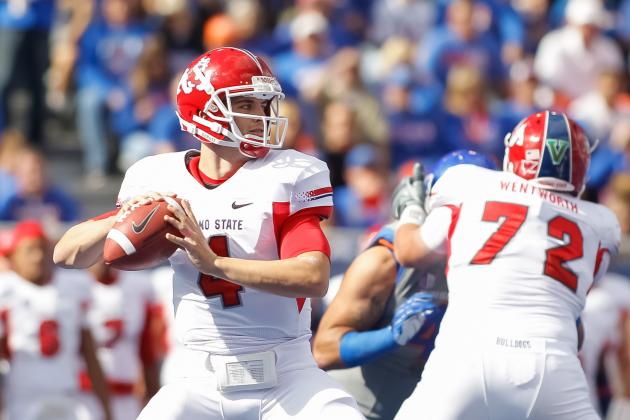 Otto Kitsinger III/Getty Images
Fresno State QB Derek Carr
A trip to Hawaii is almost never a bad thing, unless it's your bowl destination.
For starters, you have the long flight and sometimes four- or five-hour time difference. Second, the game is played on Christmas Eve. Who wants to be that far away from home on the one holiday that reminds us all of home and comfort?
For fans, it means watching your squad do battle on television or forking over an insane amount of money for a holiday flight across the Pacific.
Fresno State, a team which hung tough at Oregon in September and posted a strong season, played in the game and looked terrible. Give credit to SMU, but it's clear that reaching this bowl game isn't a priority for most teams.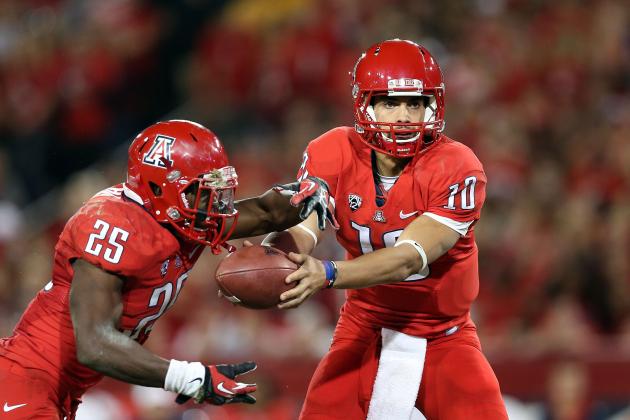 Christian Petersen/Getty Images
The Arizona Wildcats lost to their rivals and ended up in the Gildan New Mexico Bowl.
The Gildan New Mexico Bowl is one of the first games of bowl season, so most people at least turn an eye toward the action.
But the teams playing have to feel like it's simply a meaningless game tacked on to the end of the season.
This bowl is the third on the list to typically feature a Pac-12 team, and this time the opponent is usually from the Mountain West.
With the recent string of strong performances from the Mountain West in out-of-conference games, the prestige of the conference has risen to the point that even they can't send a team to New Mexico who's excited about it.
And for Arizona, heading east by one state must feel like punishment.
Of course, anybody who plays in the Gildan New Mexico Bowl next season is likely to feel the same way.