Theo Walcott Transfers Rumors: Latest News on the Arsenal Star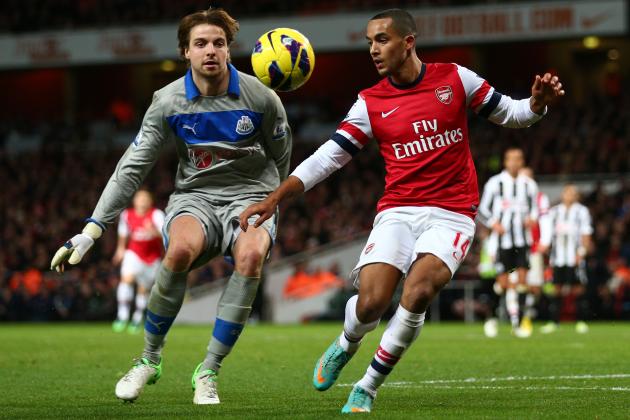 Clive Mason/Getty Images

Much has been made recently of the future of Theo Walcott, who was once considered as nothing more than a fringe player at Arsenal. Now, the 23-year-old England international could be heading towards the exit door after stalling over contract talks, and the former Southampton forward is allowed to talk to other clubs in January.
Based on Walcott's recent form, it seems ludicrous to think it's got to this point where he can leave on a free transfer. 14 goals in 20 games in all competitions says it all; it's more than Lukas Podolski, it's more than Olivier Giroud. Okay, it may not be more than Robin van Persie had at this stage last season, but it's clear to see that Walcott is a natural center forward.
Here, we look at the latest rumors regarding Walcott's future, and with all the latest news brought to you here, you'll need to keep up to date if you're a Gunners fan. Because the reality is that Theo Walcott could leave this January. So be prepared by following our daily updated article.
--Updated January 17, 8am ET--
Begin Slideshow

»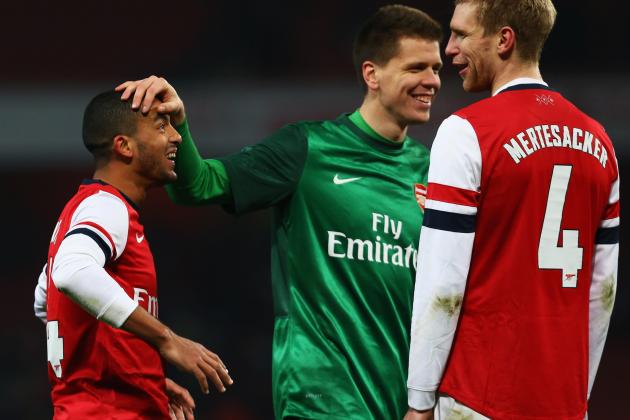 Jan Kruger/Getty Images

Theo Walcott has reached an agreement with Arsenal over his new contract and has committed his future to the club until the summer of 2016.
According to Sky Sports, Walcott has signed a new three-and-a-half-year deal to stay at the Emirates Stadium after ignoring interest from other Premier League rivals, with the 23-year-old having just six months remaining on his current deal.
The actual amount per week Walcott will earn with his new deal have not yet been disclosed, but several sources such as The Guardian believe the forward could take home a figure in the region of £100,000 per week.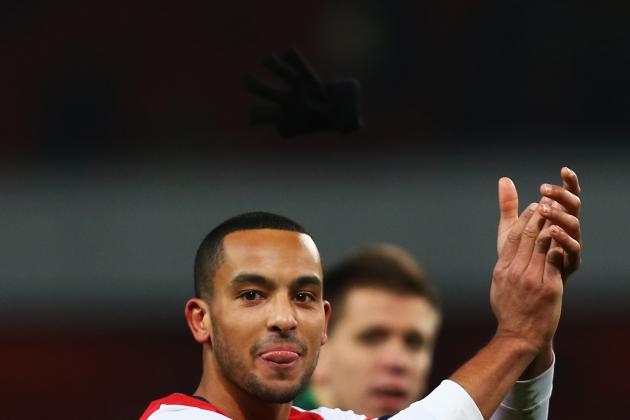 Jan Kruger/Getty Images

It seems that this contract saga, unlike the previous ones involving Robin van Persie and Samir Nasri, will end happily for Arsenal fans.
Arsene Wenger has revealed he is confident that Theo Walcott will sign a contract extension which will see him reach 10 years as an Arsenal player.
The 23-year-old's contract expires this summer and despite reported interest from Manchester United and Chelsea, BBC Sport report that Walcott will sign a new deal as early as this weekend as Wenger told them "My optimism is now at 99 percent now. I was scared he could leave".
It comes on the same day that Wenger also declared his interest in signing England starlet Wilfried Zaha and Napoli's 16-goal man Edinson Cavani. However, if Walcott stays as reported, his interest in the pair could die down.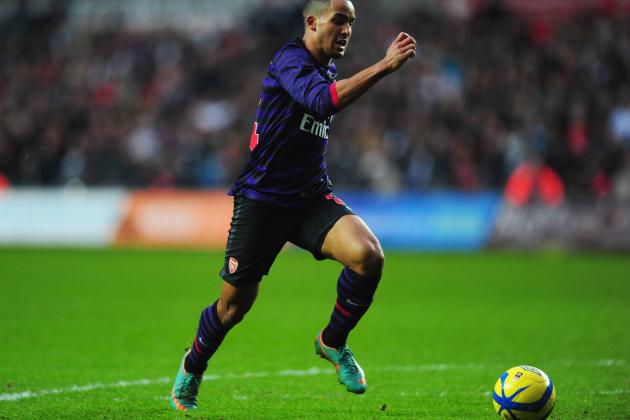 Stu Forster/Getty Images

Theo Walcott looks to be moving closer to signing a new deal to stay at Arsenal after Arsene Wenger revealed negotiations are 'on a good road'.
According to BBC Sport, the 23-year-old forward, who has six months remaining on his £75,000 per week with the Gunners, could be finally set to sign after protracted contract talks with the former Southampton man said to holding out for a five-year deal worth £100,000 a week.
The story goes on to say the decision from Wenger to move Walcott to his favored centre forward role could've been key in helping Walcott decide to stay at the Emirates Stadium, with the England international notching a total of 14 goals this season, his best tally to date as an Arsenal player.
With a clear indication that Walcott will sign, it all but quashes Manchester United's hopes of nabbing Walcott from their Premier League rivals and reuniting him with former Gunner Robin van Persie.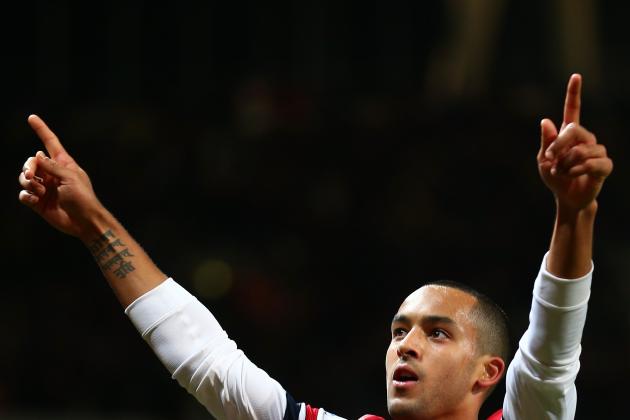 Clive Mason/Getty Images

Theo Walcott is growing ever closer to signing a new five-year contract to see him stay at the Emirates Stadium until 2017, if reports in the Daily Mail are to be believed.
Walcott's representatives were reported to have met the club's officials for a second time, with this round of talks seemingly edging closer to completion. It's thought that Walcott's intention is to stay at the club, adding in the post-match interview to the Daily Mail: "I've always said I've wanted to stay and I enjoy playing for this team".
Additionally, Arsene Wenger remains confident that his desire to keep Walcott at Arsenal will be met, with the Frenchman adding: "My desire is to extend his contract. He belongs here and hopefully we can do it".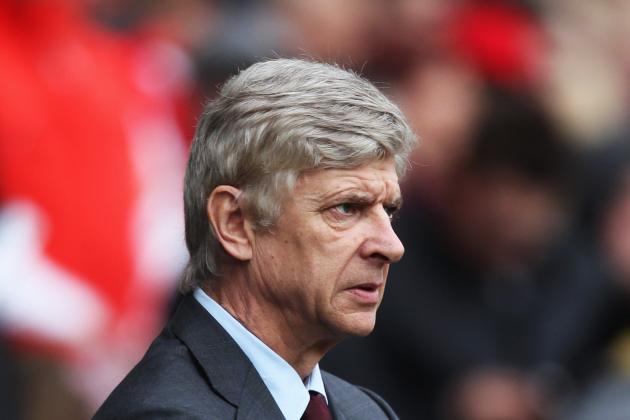 Ben Hoskins/Getty Images

If Theo Walcott is to stay at Arsenal, it seems there is only one man who has the power to secure the 23-year-old to a new contract, and that's his manager Arsene Wenger.
The Frenchman, who has won 11 trophies since taking over in 1996, is one of few managers in the football world who has almost full control over transfers and contracts. And if you believe the Daily Mail's article, you'll see that it is in fact Wenger, and not Walcott, who is mulling over whether to extend his contract.
Walcott's current deal expires in the summer and although he is free to speak to foreign clubs now ahead of a free transfer in the summer, it's the domestic quartet of Manchester City, Manchester United, Chelsea and Liverpool who are keen to sign the former Southampton man should he leave the Emirates Stadium.
With the power in Arsene Wenger's hands, the Gunners' fans will be desperate for their manager to hand their star of the season a new deal in order to attract new players to the team in January. Your move, Arsene.