Predicting the Minnesota Twins' Opening Day Starting Rotation
Hannah Foslien/Getty Images

"If you start me up, if you start me up I'll never stop. You make a grown man cry…" I wholeheartedly believe when Mick Jagger and Keith Richards penned that song they were thinking about the 2012 Minnesota Twins starting pitching. Yes, the Twins starting pitching was so bad last year it was already thought about in 1979.
The historically bad pitching resulted in a total revamp of the pitching staff in the offseason, which I don't think anyone will complain about. Dare Twins fans may even be excited to an extent?
"Can't you hear me knocking on your window? Can't you hear me knocking on your door?"
Begin Slideshow

»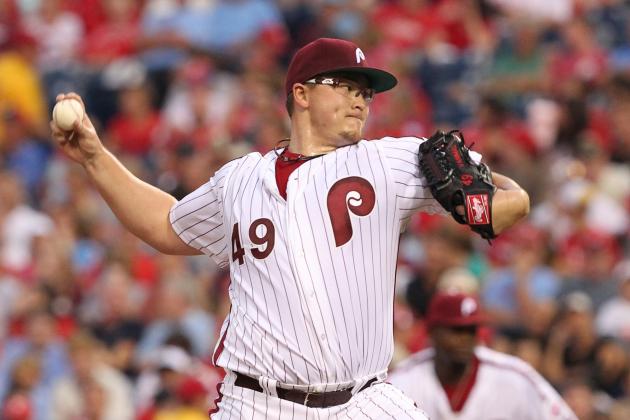 Hunter Martin/Getty Images

He stands 6'2", 230 pounds and they call him 'The Vanimal'. Vance Worley, formerly of the Philadelphia Phillies, was acquired by the Minnesota Twins in the Ben Revere trade. Worley is not really a number one pitcher, but it appears he is for the current Minnesota Twins.
Worley has played two full seasons in the MLB and has a career record of 18-13, featuring an 11-3 record in 2011. The Vanimal dropped off a little bit in 2012: 6-9, 4.20 ERA and 107 strikeouts.
Vance Worley will go from the Phillies fourth starter to probably the Twins number one or number two, but remember who was in front of Worley in Philly: Roy Halladay, Cliff Lee and Cole Hamels. Not a bad trio to learn from.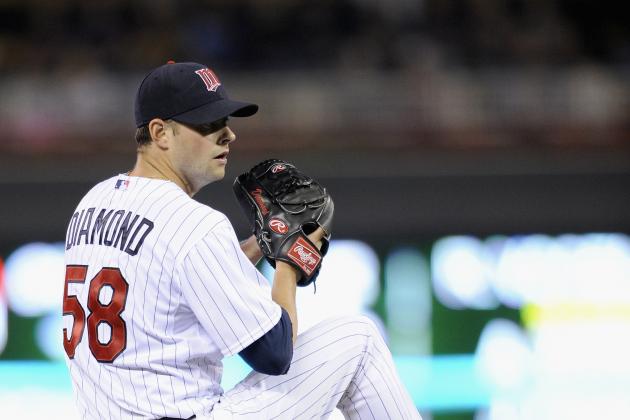 Hannah Foslien/Getty Images

Last year the Twins starting pitching was lacking horribly and they were looking for a diamond in the rough, enter Scott Diamond. Once Diamond started pitching for the Twins he became the squad's best starter, which isn't good since he's somewhere between a three and a five.
Diamond was very effective for the first part of his season, but then the league caught up to him. Diamond finished 2012 with a record of a 12-9, 3.54 ERA and 90 strikeouts.
Chances are good that Diamond won't reach the very high success he held for a spell in 2012, but he will be a good four or five guy. Diamond will get stuck being a little higher up until the Twins do more to shore up their starting rotation.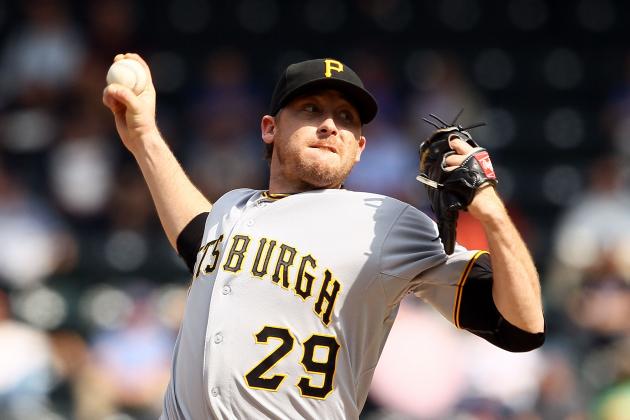 Alex Trautwig/Getty Images

I don't like to rip players or front office personnel, but I don't really get this signing. Kevin Correia has pitched in the MLB for 10 years, seven of which have been full-time, all of which have been in the National League.
There's nothing wrong with the NL, but it's largely believed that the American League is a lot tougher to pitch in. Kevin Correia has not dominated in the National League, evidenced by a career 4.54 ERA and a lifetime record of 60-65.
Correia went 12-11 with a 4.21 ERA last season. This offseason he signed with the Twins for two years and $10 million. I wish him the best of luck, but I'm not overly optimistic.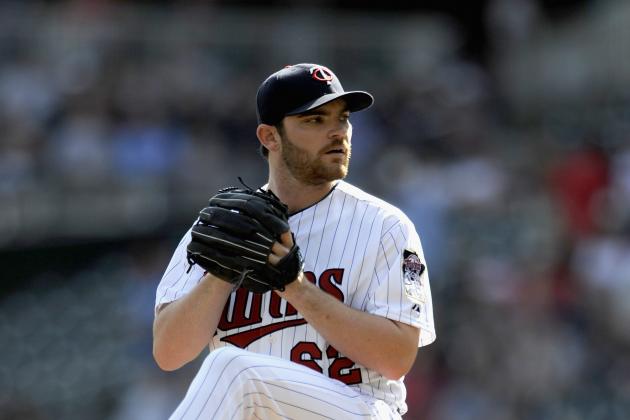 Hannah Foslien/Getty Images

One of my favorite Twins players was Luke Hughes, he wasn't a sparkling player, but he was serviceable and Australian. I haven't seen a lot of Liam Hendriks, but I like him too. Hendriks is also Australian, maybe I think the ball rotates the other way down under.
Hendriks has not had good numbers in the big leagues. In 20 career starts, he owns a record of 1-10 with a 5.71 ERA. It's not pretty, but he is only 23.
It appears that the Twins don't really expect to compete in 2013, so one project in the starting rotation isn't a bad idea. The reinforcements will be coming pretty quickly anyway.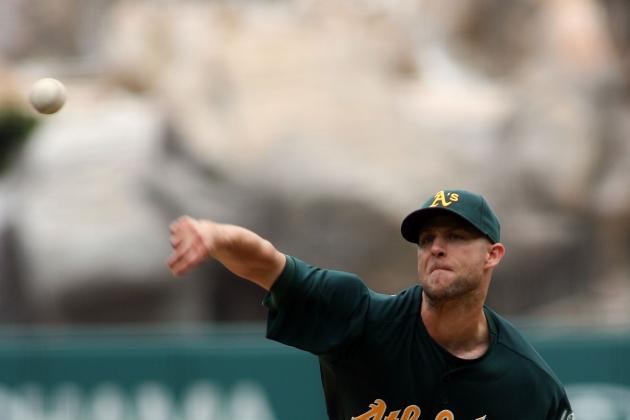 Jeff Golden/Getty Images

Twins' General Manager Terry Ryan seems to always find himself a veteran to plug in somewhere. This offseason he found Rich Harden and signed him to a minor league deal.
Rich Harden has a history of injuries to say the least; he sat out the 2012 season with a shoulder strain. He has good career stats regardless of his injury-prone past. Harden has a career record of 59-38, ERA of 3.76 and 949 strikeouts.
Harden is a flamethrower and would be a huge addition to the Twins starting rotation if he can stay healthy. Staying healthy for Rich Harden is a lot to ask for though.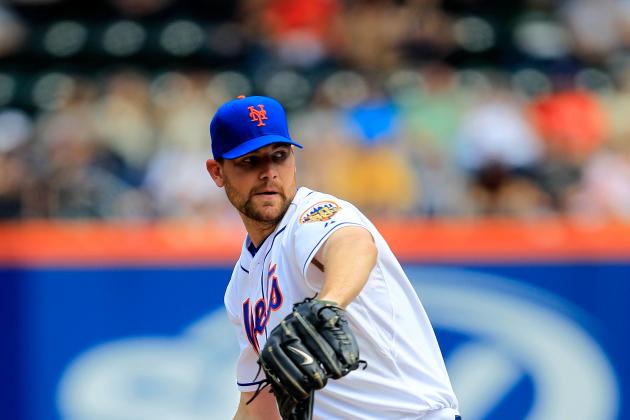 Chris Trotman/Getty Images

The Twins rotation may not look fantastic right now, but some good pitchers are coming up quick.
Earlier this offseason the Twins signed Mike Pelfrey who last year had Tommy John surgery as a member of the New York Mets. It doesn't appear that Pelfrey will be available for the beginning of the season, but will more than likely find himself in the rotation fairly quickly after his return.
Looking forward to 2014 the Twins will have prospects Kyle Gibson and the recently acquired Trevor May to look forward to. Just with these two additions the Twins rotation goes from wishy-washy to pretty legit.