Dallas Mavericks vs. Miami Heat: Live Score, Results and Game Highlights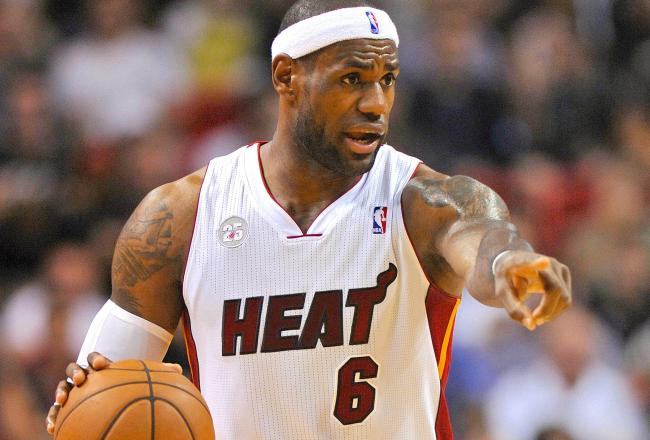 Yes, yes, I know. The beatdown the Dallas Mavericks gave the Miami Heat in the NBA Finals was more than a year ago. That doesn't mean LeBron James and company have forgotten about it.
Keep it here as the Miami Heat and Dallas Mavericks face off in South Beach. Live updates after the break.
Last time LeBron went at least 32-11-9-3 was back in 2007. Chris Bosh dropped 41 and lost. bit.ly/UdFyvI

— Tom Haberstroh (@tomhaberstroh) January 3, 2013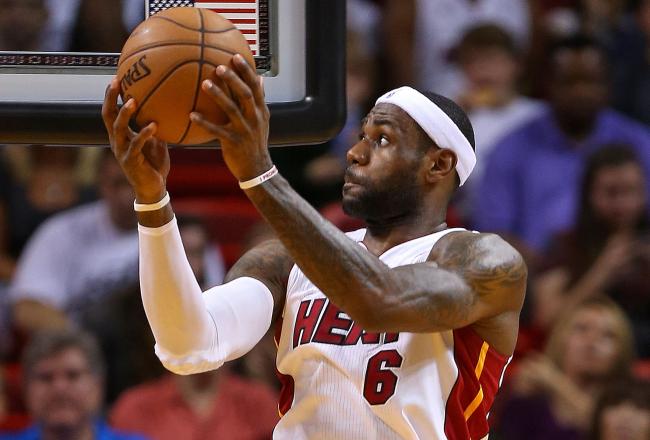 Apparently you don't want to play the Miami Heat in overtime.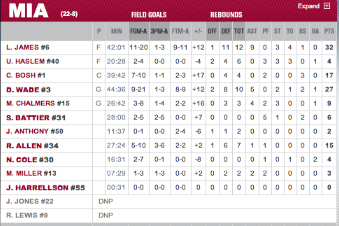 With a 119 to 109 victory over the Dallas Mavericks the Heat got their second-straight overtime victory, and they did so in style.
After a very, very slow start, LeBron and company turned up the heat and specifically, the defense, and willed the Heat to their first win of 2013.
LeBron James led the way with 32 points, 12 rebounds and nine assists, and Dwyane Wade helped him out with 27 points, 10 rebounds, five assists, two steals and two blocks.
There aren't many teams in the NBA that can beat the Heat when those two guys are going off like that.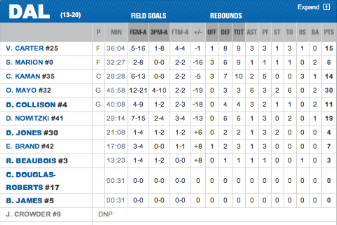 The Mavericks tried their best, led by O.J. Mayo's 30 points and six assists, and assisted by Dirk Nowitzki's impressive 19 points in just 29 minutes of action.
Down one point with the game on the line, LeBron James drove into the paint and found a wide-open Shane Battier, who hit his first shot in the past two games to give the Heat a two-point lead.
Dirk Nowitzki answered on the other end with a classic leaner of his own, and while it sent the game to overtime, it couldn't will the Mavs to the win.
Kudos to the Mavs though for playing one heck of a game.
Up next for the Heat is home matchup against the Chicago Bulls on Friday. And for the Dallas Mavericks, it's a very winnable meeting with the New Orleans Hornets.
This one is all but done.
Heat 118, Mavs 108—31.0 left in OT
What's that I hear? ... "Good job, good effort, Good job, good effort Mavs"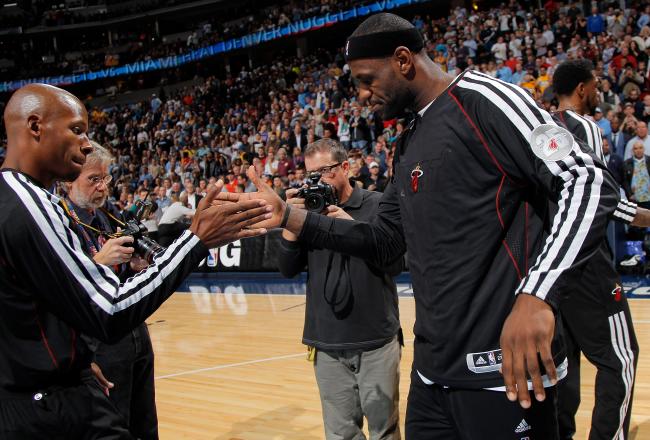 LeBron: "Don't take a dribble and go in for the foul Ray, I'm going for the triple-double."
Ray Allen: "Did you ever see He Got Game? I played one-on-one with Denzel Washington."
Heat 114, Mavs 107—1:34 remaining in OT
Shane Battier, welcome to the game. Apparently he saves his best for last.
LeBron is one assist away from a triple-double. #PassIt
Heat 113, Mavs 105—2:07 remaining in OT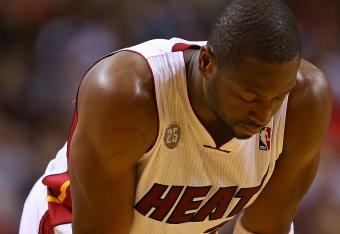 Dwyane Wade on both sides of the ball — steal and slam. It's becoming his specialty.
Heat 110, Mavs 103—3:24 remaining in OT
Playing on a back-to-back & recovering from knee surgery, appears Rick Carlisle has shut Dirk down for OT. Had 19 pts in 26 min.

— Brian Windhorst (@WindhorstESPN) January 3, 2013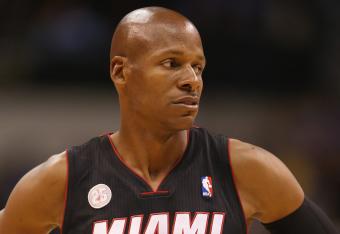 A Ray Allen Kaboom isn't a bad way to start off the OT period for the Heat.
Mavericks turnovers isn't so good for the Mavericks.
Heat 106, Mavs 103—4:00 remaining in OT
Irony: Battier doesn't think coaches should call TOs to diagram a final possession (lets the D set up). And the numbers agree.

— Tom Haberstroh (@tomhaberstroh) January 3, 2013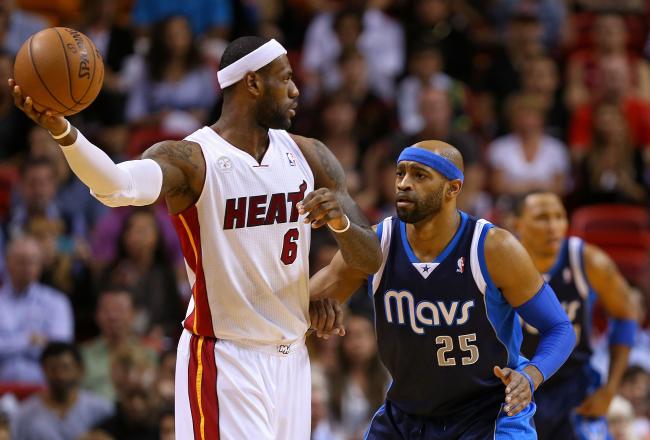 LeBron, just a few inches short on that game winner. Vince Carter's 35-year old defense was just too much for him to handle.
Heat 103, Mavs 103—headed to OT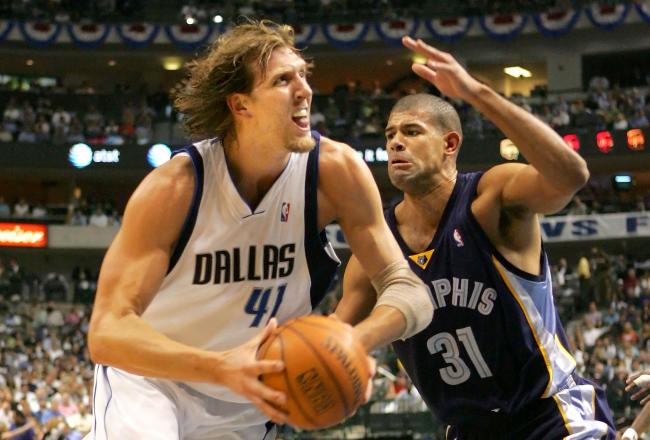 Wow ... that was a good time for Battier to score his first basket in the past two games.
It was an even better time for Dirk Nowitzki find his way into the paint unguarded.
Heat 103, Mavs 103—3.9 remaining in the 4th quarter
It's amazing to watch the change in the Heat's defensive intensity when the game is on the line with 1:00 minute left, and when the game has just started.
Mavs 101, Heat 100—41.0 remaining in the 4th quarter
I'm guessing O.J. Mayo is going to end up jacking this possession up.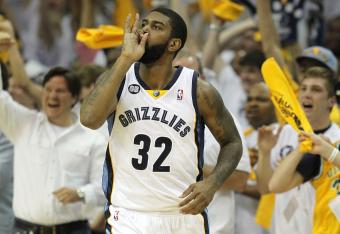 There's the "Oh No, Mayo" that the Memphis Grizzlies knew and loved/hated.
Jacked up a three-ball off the backboard. Classic Mayo.
Mavs 100, Heat 98–1:29 remaining in the 4th quarter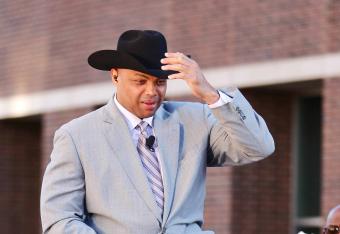 Do you think Charles Barkley was playing an advanced version of NBA 2K18 when he said that Dwyane Wade lost his athleticism?
I'm just not seeing it Chuck.
Mavs 100, Heat 98—2:19 remaining in the 4th quarter
Not a good time to clank a pair of free throws LBJ. Not a good time at all.
Mavs 100, Heat 94—3:15 remaining in the 4th quarter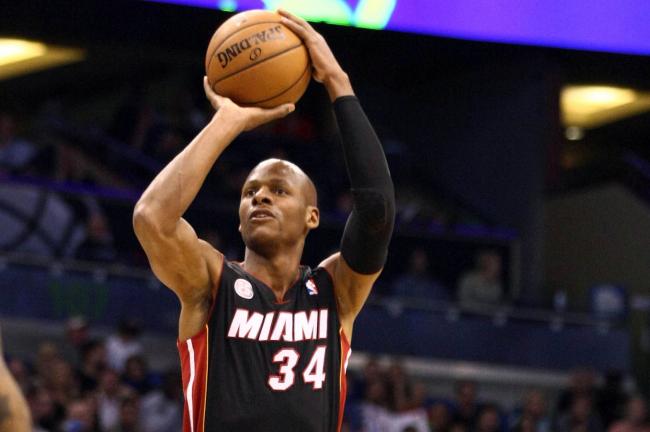 "That's a big-time Kaboom for Ray Allen."
Well stated, Miami Heat announcer, well stated.
Mavs 100, Heat 94—3:26 remaining in the 4th quarter
If Mavs manage to pull this out, they ought to head back to Club Liv just for ol' times sake.

— Tim MacMahon (@espn_macmahon) January 3, 2013
Talk about a rollercoaster of emotions.
What a block by Dwyane Wade!
What a turnover by LeBron James!
Beautiful three-ball by O.J. Mayo!
Mavs 97, Heat 91—4:07 remaining in the 4th quarter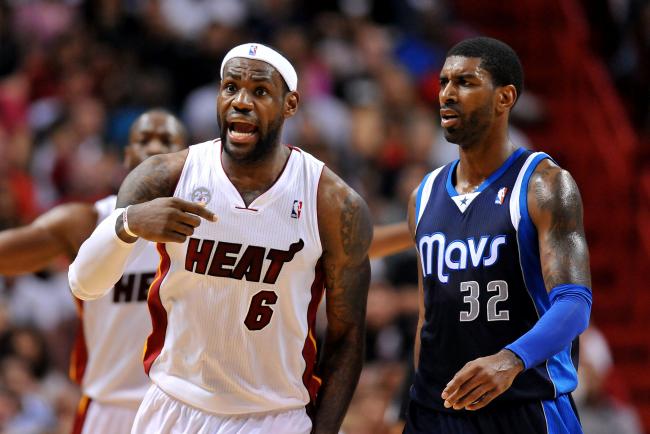 LeBron grabs his 16th double-double of the season with his 10th rebound.
Again, if the NBA counted hockey assists or even gave .5 assists for the second pass, LeBron would have 82 triple doubles per year.
Mavs 92, Heat 91—5:05 remaining in the 4th quarter
Nice of you to start scoring again Mayo—said no Miami Heat fan, ever.
After scoring just 2 points in the 3rd quarter, Mayo hits his 5th point of the quarter
#HEATgame: With 6:46 left to play, HEAT trail the Mavs 88-87.

— Miami HEAT (@MiamiHEAT) January 3, 2013
The Heat are winning the rebounding battle with the Mavericks right now—38-37. #Shocking.
Heat 87, Mavs 85—7:23 remaining in the 4th quarter
LeBron remembers his 14th-straight 20-point game — it was 16 games ago.
14th straight game with at least 20 points for Harden, by the way. #RedNation

— Howard Chen (@ho_chenCSN) January 3, 2013
This article is
What is the duplicate article?
Why is this article offensive?
Where is this article plagiarized from?
Why is this article poorly edited?