Picking a Combined Catalonia and North Rhine-Westphalia XI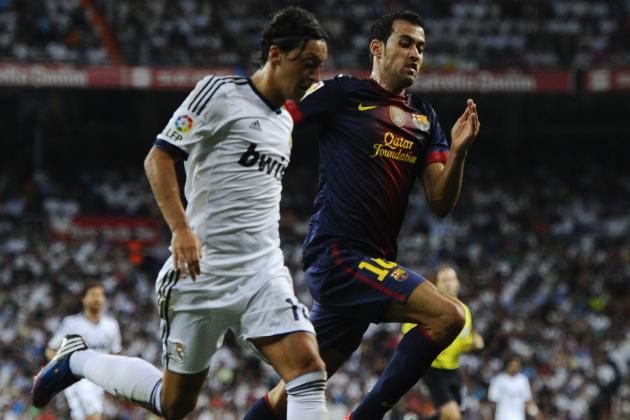 David Ramos/Getty Images

Catalonia played to a 1-1 draw with Nigeria on Wednesday in Johann Cruyff's final match as head coach of the Spanish region's "national" team. The home of Barcelona, Catalonia has produced droves of superstar footballers in the last decade. And with the autonomous community now seeking official status as a country separated from Spain, it is possible that in a few years both Spain and Catalonia will compete to qualify for a major international tournament.
The talent from Catalonia is indeed very impressive, and Barcelona especially have done well to nurture the majority of it in their famous academy. But there are other footballing regions in the world that are similarly outstanding in their grooming of talent. In Germany, the states of Bavaria and especially North Rhine-Westphalia are hotbeds for most talent that has emerged from the Bundesliga in recent years. There, talents are found not at one mega-club, but scattered among many Germany academies.
And while the North Rhine-Westphalia will never have its own national team (there is regional pride, but no interest from locals to break away from Germany), the comparison of quality to come from the Ruhrpott and surrounding areas to that of Catalonia reveals that both regions have contributed tremendously to world football.
Click "begin slideshow" to begin a position-by-position rundown of a combined Catalan and NRW team. Please note that only players born in Catalonia and the North Rhine-Westphalia are considered.
Begin Slideshow

»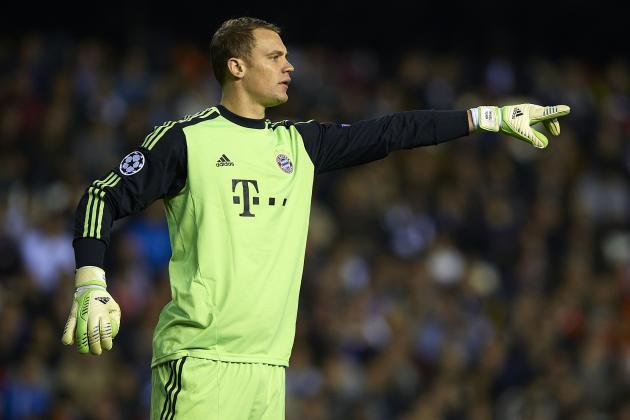 Manuel Queimadelos Alonso/Getty Images

There is no denying that Victor Valdes has played some great games in his career, but he is no Manuel Neuer. Every time the Barcelona stopper has a good run of form, he eventually ends it with a calamitous error. Neuer, on the other hand, is consistent by goalkeeping standards and has always been a top, top performer when put under the limelight.
Neuer is a superior athlete, has uncommon ball skills given his position, and some of the best reflexes one will see in world football. His record in penalty shootouts is outstanding, and whether put under constant pressure at Schalke or used intermittently in a more organized game at Bayern, he has a history of churning out match-winning performances.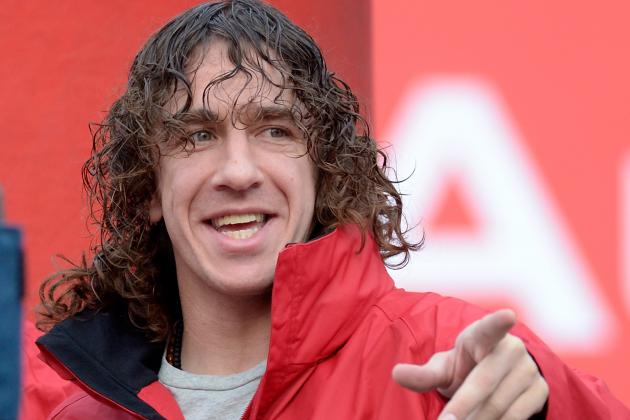 Robert Marquardt/Getty Images

Having won the World Cup and European Championship with Spain, plus three Champions League titles with Barcelona, there is little that Carles Puyol has not achieved. The captain of his club, the 34-year-old's leadership and never-say-die attitude has always been a huge bonus. He's a living legend and one of the best defenders to play football since the turn of the millennium.
Puyol's career is, admittedly, effectively over: He's ancient and has barely played since the end of the 2011-12 season due to persistent knee injuries but even so it would be unfair for Benedikt Howedes to usurp him in this lineup just yet.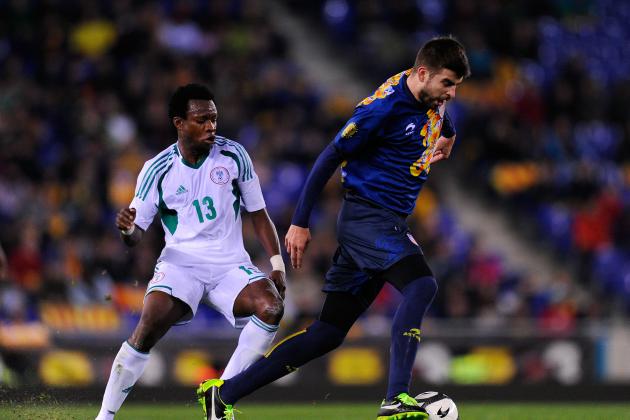 David Ramos/Getty Images

For several years there were doubts as to whether Gerard Pique could operate well without Puyol by his side. The Spain international silenced critics at Euro 2012 as he formed a rock-solid duo with Sergio Ramos. Having won two Champions League titles, the recent Euros and the World Cup, his achievements speak for themselves.
Pique defines he modern center-back: He is a physical presence in the penalty box and is very comfortable on the ball. Still only 25, he will be one of the world's best defenders for the better part of the next decade.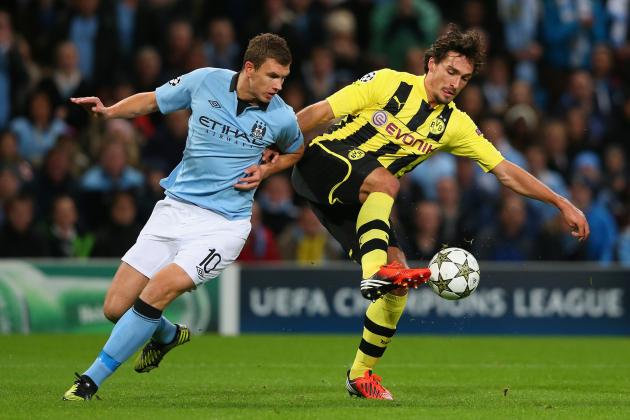 Alex Livesey/Getty Images

Like Pique, Mats Hummels is the very definition of the modern center-back. In terms of skills, there is no defender from NRW or Catalonia at his level.
With prophetic foresight, flawless tackling technique and unparalleled ball skills compared to other players in his position, Hummels is a very rare type of defender. He may not have all the titles Pique does, but nearly two years younger and playing for a club side that only now is becoming a force on the international stage, he is ready to change that soon.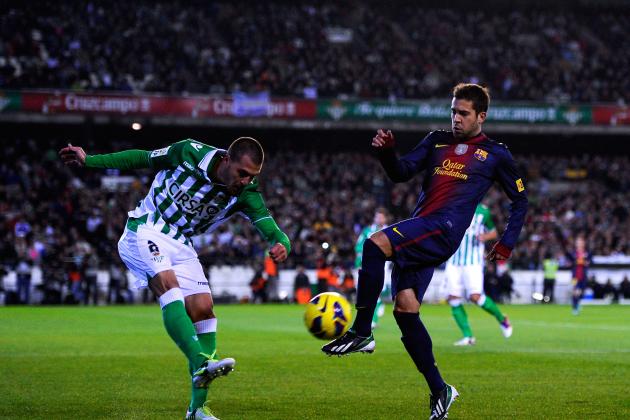 David Ramos/Getty Images

The 2012 calendar year was huge for Jordi Alba, who advanced from a talented Valencia prospect to a regular starter for Spain and Barcelona. He was brilliant at the European Championship, scoring in Spain's 4-0 rout of Italy in the final.
The 23-year-old Alba is one of the youngest members of this XI, but he proved his class last year and affirmed it over and over again. And accordingly, he is a deserved member in this selection.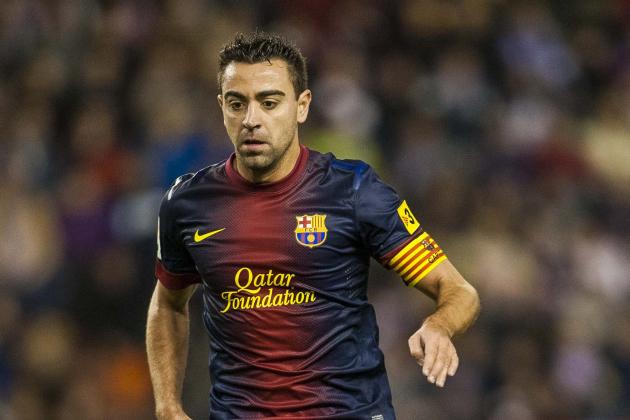 Victor Fraile/Getty Images

Like Puyol, Xavi is a living legend who needs no introduction. The 32-year-old has won every domestic and international trophy a Spaniard could win, some several times over. And he is perhaps the best distributor of the ball the game has ever seen.
It may be true that Xavi is nearing the end of his career and these days needs more rest than he has in previous seasons but in the games that matter most he can, as always, deliver the goods.
Jasper Juinen/Getty Images

He may be one of the most hated footballers on the planet, but Sergio Busquets is one of the best holding midfielders around. He doesn't have the technical skill of Xavi or Ilkay Gundogan, but he is a very effective footballer.
Whether in midfield or even in central defense, Busquets has a strong understanding of his role, his skills and his limitations. He is a fulcrum in midfield for Spain and Barcelona, and there is real beauty in the simplicity of his game.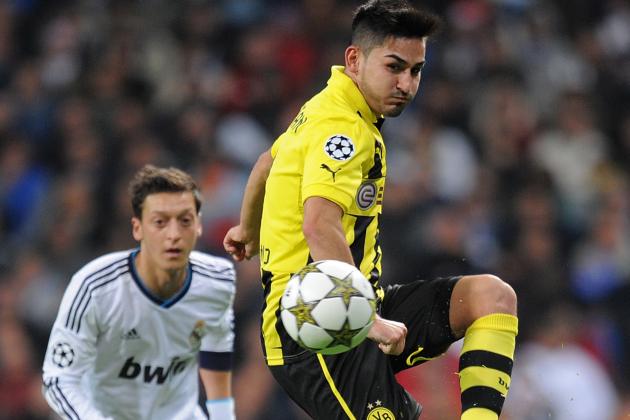 Denis Doyle/Getty Images

Ilkay Gundogan is perhaps the least known and least qualified member of this XI, but nonetheless takes a role in midfield with Cesc Fabregas deployed on the left wing. Neither North-Rhine Westphalia nor Catalonia have a record for creating particularly impressive forwards, and Fabregas is accordingly justified in his use in an advanced area. Ilkay makes the grade ahead of the likes of Bojan and Julian Draxler.
To his credit, Ilkay is one of Germany's most talented holding midfielders. After initially struggling to adapt to a defensive role following his move to Dortmund in the summer of 2011, he had a brilliant 2012 calendar year and proved his credentials in the Champions League. He is a natural when it comes to dribbling and passing the ball, and can both navigate through tight spaces and defend very well. In fact, it's not a stretch to say that in terms of playing style, he'd make a better successor for Xavi than Fabregas.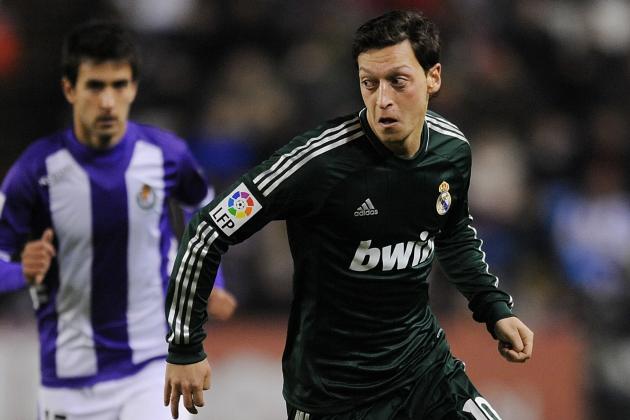 Denis Doyle/Getty Images

Ever since 2009, Gelsenkirchen native Mesut Ozil has been the cornerstone of Joachim Low's Germany team. And since 2010, he has been a critical component of Jose Mourinho's Real Madrid attack.
The 24-year-old is arguably the best playmaker in world football; no player has the vision and aptitude to play the ball as well as does. Although he is best deployed in the center, he takes a spot on the right wing in this 4-3-3 setup.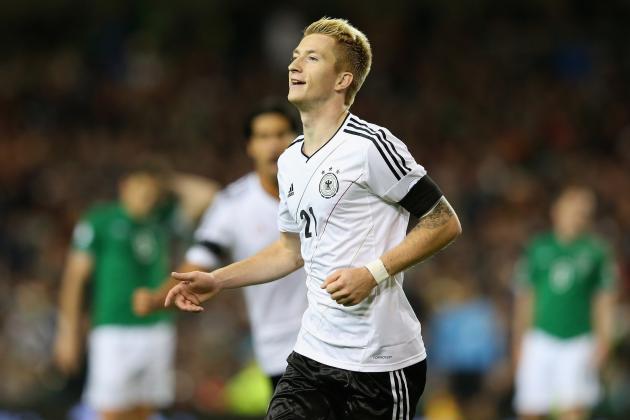 Alex Livesey/Getty Images

Like Alba, Marco Reus experienced a huge breakthrough in 2012. The Germany forward became a first-team regular in Joachim Low's team in the fall and throughout the year performed brilliantly at club level, especially when it came to the big games.
He may not be a natural lone striker, but Reus is the best No. 9 available for this combined XI. The 23-year-old is like lightning on the ball, can dribble well and has brilliant shooting technique with both feet. He's proven to be a natural in the Champions League, and for sure his form will be integral to Dortmund's bid for glory in 2013.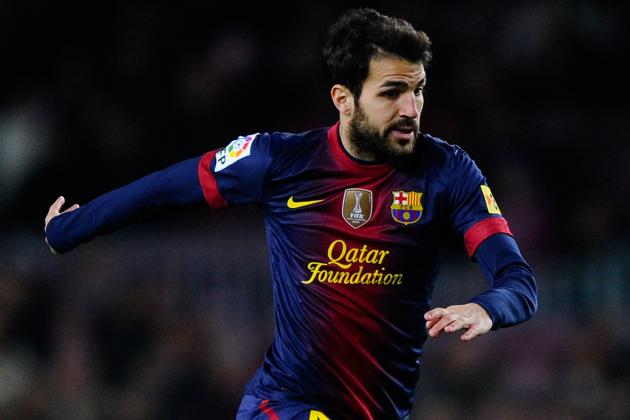 David Ramos/Getty Images

Cesc Fabregas may not naturally be a left winger, but the 25-year-old is extremely adaptable and his productivity in a variety of positions since joining Barcelona makes him especially valuable.
Whether in a central role or on the left or right, Fabregas always finds a way to score or assist goals. And while he hasn't always been trusted to deliver at Barcelona, his class as a creator of goals is only exceeded by Reus and Ozil among attacking players in Catalonia and the NRW.