5 Things We Want to See from the Boston Celtics in 2013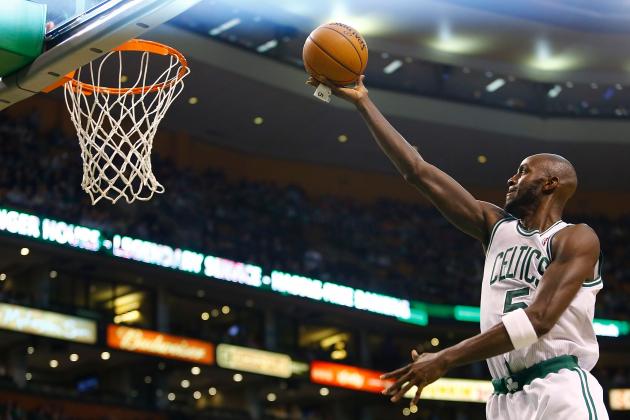 Jared Wickerham/Getty Images

In 2013, the Boston Celtics need to redeem themselves from the disappointing start to the NBA season.
The Celtics are not a bad team. It's obvious there is a plethora of talent in Boston, but the potential isn't being fully utilized. Between chemistry and consistency, the Celtics just can't seem to find the winning formula.
Thankfully, the season is nowhere near over. Boston has plenty of time to redeem itself from a troubling 14-17 start and possibly even begin another championship run. The Celtics just need to play up their strengths and win games.
The new year doesn't quite bring a fresh slate for the Celtics, but it should bring a new focus and mindset. Here are five things we want to see from Boston in 2013.
All stats accurate as of Jan. 2, 2013.
Begin Slideshow

»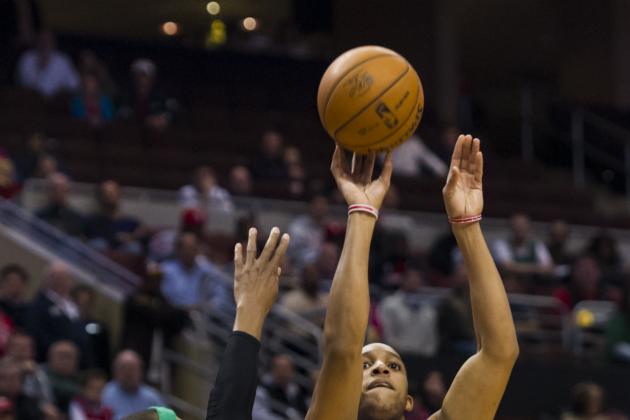 USA TODAY Sports

Doc Rivers' Celtics are known for their lockdown defense. However, when the Celtics recently lost their identity, their defensive prowess disappeared as well.
The Celtics defense has failed to create a spark because they simply aren't matching their opponents' effort. In return, the opposing team sees plenty of open looks. The Celtics are allowing their opponents to score 98.1 points per game, which is significantly higher than the 89.3 points allowed last season.
In addition, the Celtics are dead last in the NBA with 38.5 total rebounds per game. The number is so low because the team would rather run back and prevent transition buckets than grab the offensive rebound. However, that method is clearly not working.
Boston needs to revitalize the defense that made it a championship-caliber team in the first place.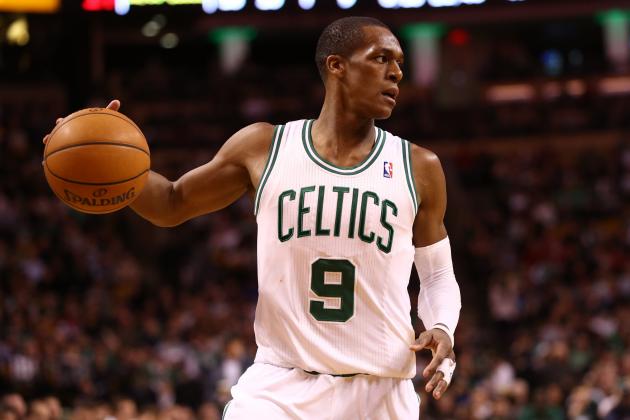 USA TODAY Sports

Without a doubt, Rajon Rondo is one of the best point guards in the league. However, he needs to increase his scoring if the Celtics want to turn things around in 2013.
Rondo averages 11.2 field-goal attempts per game and makes 50 percent of them. He only averages 13.1 points per game. Meanwhile, the Los Angeles Clippers' Chris Paul averages 11.8 attempts and 16.1 points, and Oklahoma City's Russell Westbrook averages 18.5 field-goal attempts and 21.5 points. If Rondo wants to take his game to the next level, he will develop a reliable scoring game.
Additionally, ever since Ray Allen left, the Celtics have had trouble making up for his offense. Boston's secondary unit isn't playing as well as expected, so the stars need to step up to the plate.
Rondo's jump shot used to be a major setback, but he has made strides to improve it over the last year. He's currently shooting 57 percent from 16 feet to the three-point line, compared to 39 percent from last year (per Hoopdata.com).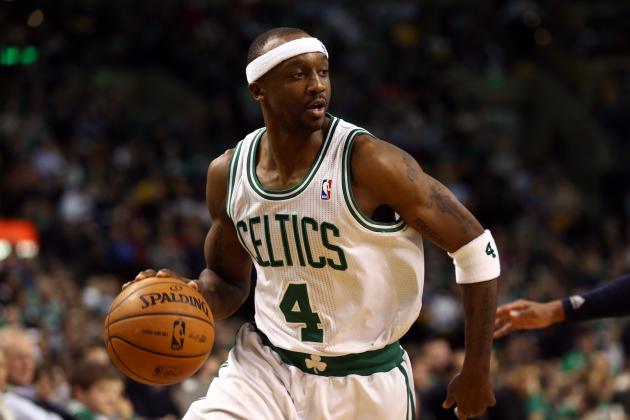 USA TODAY Sports

The 2012-13 Celtics bench was projected to be one of the best in the NBA. Unfortunately, that hasn't been the case so far, but it can still be turned around for 2013.
Boston's secondary is laced with players who have the potential to be great. Most notably: Jason Terry, Courtney Lee and Jeff Green. All three players were key members of their former teams, and all three are putting up numbers significantly lower than their career averages.
As former Sixth Man of the Year, Terry thrives off the bench. He had to alternate with Lee as starting shooting guard, but they will both come off the bench in 2013 since Avery Bradley has returned from injury. Hopefully, Bradley's return to the starting lineup will give the bench the offensive spark they need.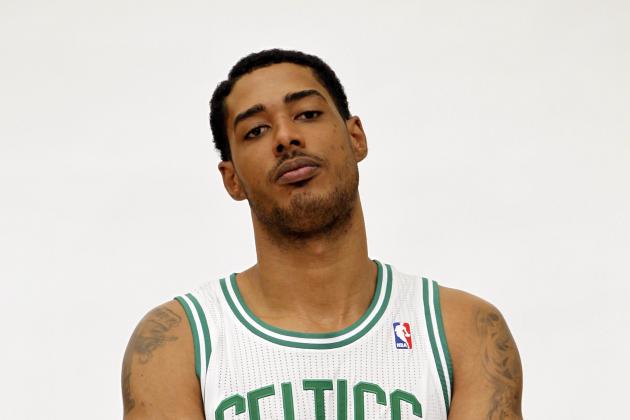 Greg M. Cooper-USA TODAY Sports

Fab Melo has spent this season in the NBA's Developmental League as a member of the Maine Red Claws. However, with the stat lines he's been posting recently, it would be in Boston's best interest to call him up to the NBA soon.
The Celtics recalled the seven-foot center from Syracuse on Wednesday. According to ESPN.com, the move was just routine, as Melo suffered a mild concussion on Monday. In order to be treated by the team's training staff, he must be formally recalled to the parent club.
While this recall could be considered a false alarm, hopefully next time will be the real deal. Melo is making a name for himself in the D-League, averaging 10.9 points, 6.9 rebounds and 3.8 blocks per game. He posted a triple-double on Dec. 22 against Erie with 15 points, 16 rebounds and 14 blocks. Then he followed up on Dec. 26 with 32 points, nine rebounds and nine blocks against Idaho.
Although Celtics President of Basketball Operations Danny Ainge has said he doesn't want to bring up Melo too soon, the team needs a dominant big man. If Melo continues to play well, the Celtics should bring him up sooner rather than later.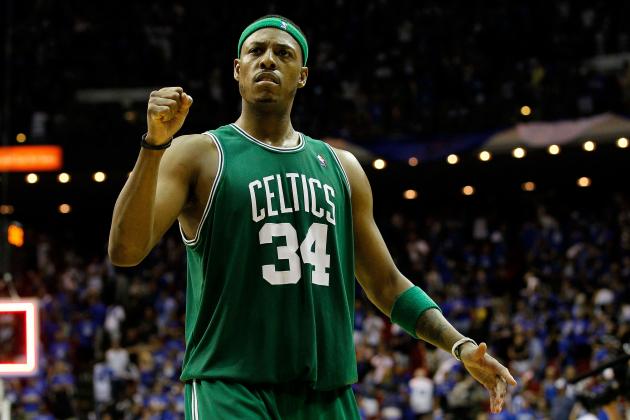 Kevin C. Cox/Getty Images

None of this will matter in 2013 if the Celtics fail to win games.
Ultimately, the goal is to reach the playoffs and bring home a championship. It's not too late for Boston to turn things around, but it needs to start winning games or it will fall behind.
The Celtics are currently ninth in the Eastern Conference and fourth in the Atlantic Division. With a record of 14-17, the team needs to introduce a new focus in 2013. The Celtics were 15-17 in a shortened season last year and almost made it to the NBA Finals, but nothing is guaranteed for this year.
Boston should use this time to incorporate Avery Bradley back into the lineup and make adjustments to improve the overall output of the bench. Then, after All-Star Weekend, the Celtics need to turn up the heat.