FA Cup Round 3 Predictions: Players Sure to Land in Best XI for Week's Clashes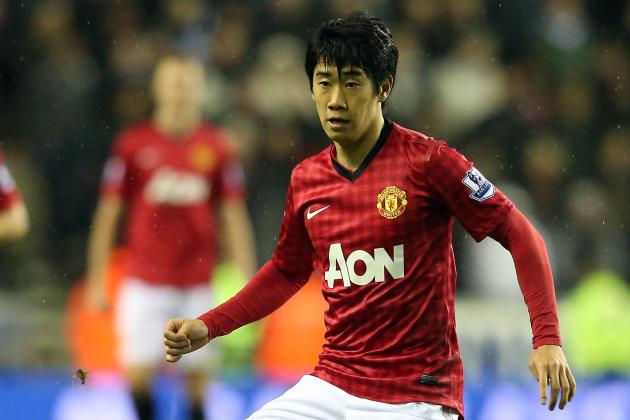 David Rogers/Getty Images

The English Premier League will break this weekend, but football fans will still be able to get their fill with action from Round 3 of the FA Cup.
With several Premiership clubs going head-to-head, there will be no shortage of action.
In addition, exciting young talents from the lower leagues will be looking to prove that it will not be long before they are featured on England's biggest stage.
Here are the players who will shine brightest in the many matches that will be played later this week.
Begin Slideshow

»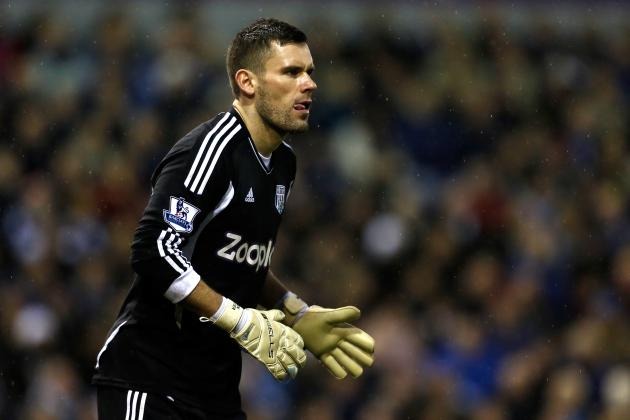 Paul Thomas/Getty Images

Ben Foster has continued to prove to be a quality shot-stopper this season, and West Bromwich Albion's FA Cup tie with Queens Park Rangers will provide the stage for another admirable performance.
Steve Clarke announced his intentions to make a deep run in the tournament via the club's website, and this means he is unlikely to rest his first-choice goalkeeper.
Foster will stand tall in between the posts, and QPR will find it extremely difficult to beat the Englishman.
After a few fine saves and a clean sheet, Foster will continue receiving praise following this matchup.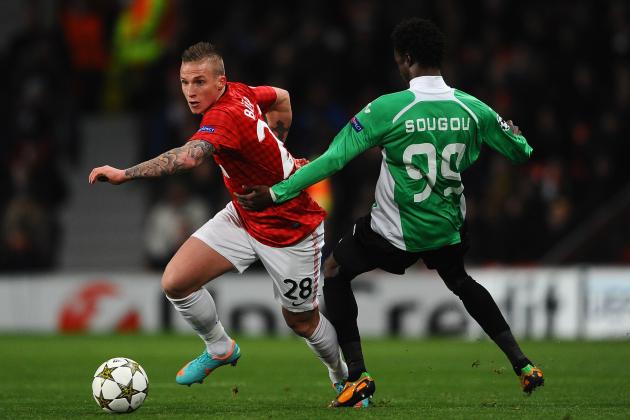 Laurence Griffiths/Getty Images

Manchester United will be using this game as an opportunity to rest a few first-team regulars while also providing other players with a chance to prove their worth.
Sir Alex Ferguson told the United website that Patrice Evra and Michael Carrick are two names unlikely to be in the lineup. This opens the door for new boy Alexander Buttner to show that he has the potential to replace Evra one day.
The Frenchman's excellent form this season has ensured that Buttner rarely gets off the bench, but he will have his chance to make a positive impact on the left side of the pitch against West Ham United.
Even with some of United's stars sitting this match out, the league leaders will get a victory, and Buttner's energy will be a large part of the team's result.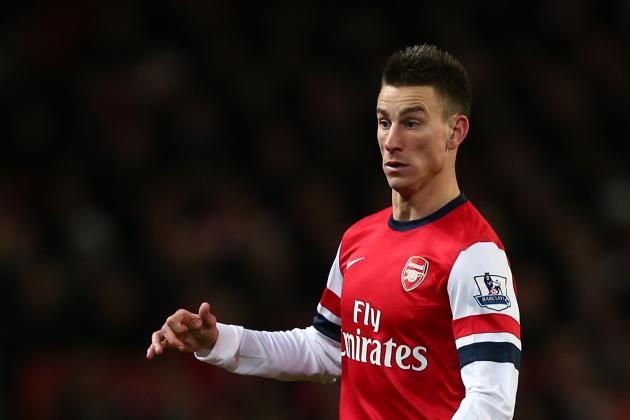 Clive Mason/Getty Images

Arsenal's attack has been wildly unpredictable in recent matches.
The club put away five goals against Reading and then squeaked by with a 1-0 victory over Wigan. The offense then exploded for seven goals against Newcastle before needing an own goal just to get a draw with Southampton.
With Danny Graham playing well and Michu back from a brief time out due to injury, Laurent Koscielny and the Arsenal back line will need to remain focused for all 90 minutes.
The defenders will not be counting on the attack to bail out any of their mistakes, and Koscielny will need a near-flawless performance from the back four.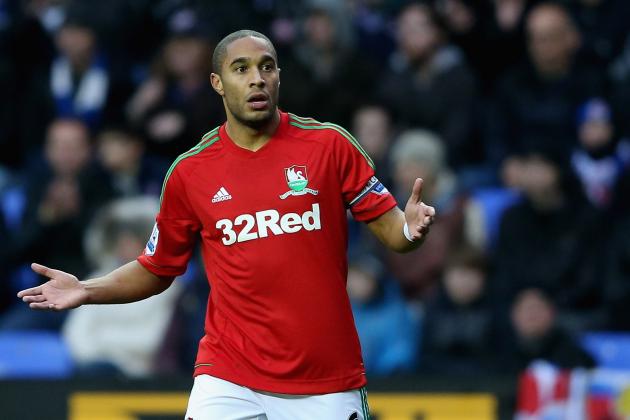 Warren Little/Getty Images

The Swansea City defense has relied heavily on Ashley Williams' consistency this season, and that will be no different in the showdown with Arsenal.
The pattern of one poor attacking performance followed by a productive one will not continue for the Gunners, and goals will not come easily in this match.
Both teams put a heavy emphasis on possession, and each will keep the ball when it gets it. This contest will feature two organized and cautious teams that will constantly prod at the opposing defense.
Williams will once again remain patient and disciplined. He and Laurent Koscielny will ensure that both teams impress on defense in this match.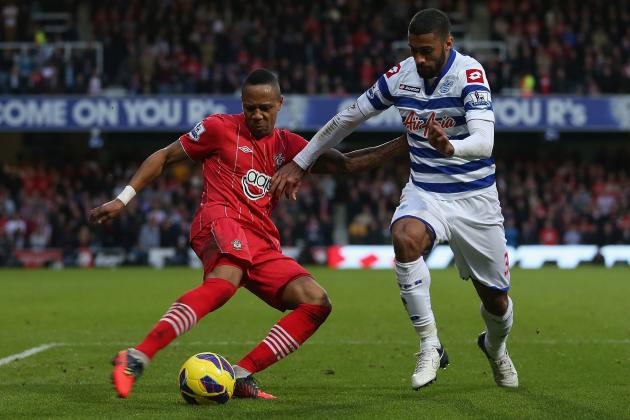 Julian Finney/Getty Images

The match between Arsenal and Swansea may not feature much excitement, but Southampton will play positively against Chelsea and spectators in this match will certainly be entertained.
The Blues are likely to be trying to give time to a few of their younger, less experienced players. This will allow the Saints to get out to a quick start in front of a supportive home crowd.
Nathaniel Clyne has missed time recently due to injury, but Nigel Adkins' refusal to rule him out ahead of the club's recent match with Arsenal suggests that he is near ready for a return. He will get forward from his right-back position and contribute to the attack, and an early goal will allow for an open match.
The young outside defender will be flying up and down the sideline in this contest, and he will provide quality service for Southampton's talented forward players.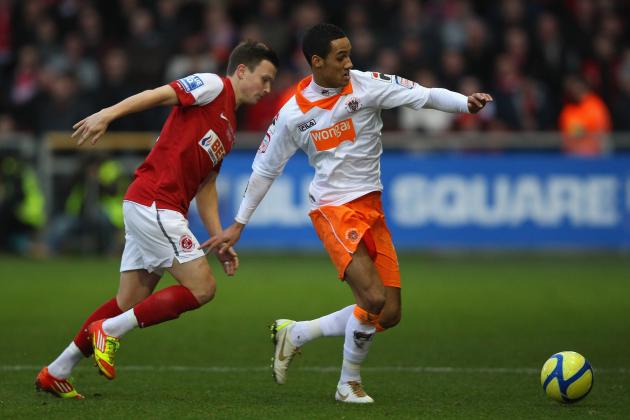 Alex Livesey/Getty Images

For the Championship's top talents, the FA Cup will provide an opportunity to prove themselves against a Premier League side. With Blackpool taking on Fulham at Craven Cottage, Tom Ince will show that he is ready for the next step in his career.
The 20-year-old winger is having an exceptional season and has recorded 13 goals and 10 assists in league matches. He will cause massive problems for Fulham's defense in this fixture.
The Telegraph's James Restall notes that Liverpool may be interested in bringing Ince back to Anfield, where he spent his youth career. After a fantastic performance from Ince against the Cottagers, the Reds will have even more motivation to chase after their former prodigy.
He is one of the Championship's most exciting players, and he will show exactly why this weekend.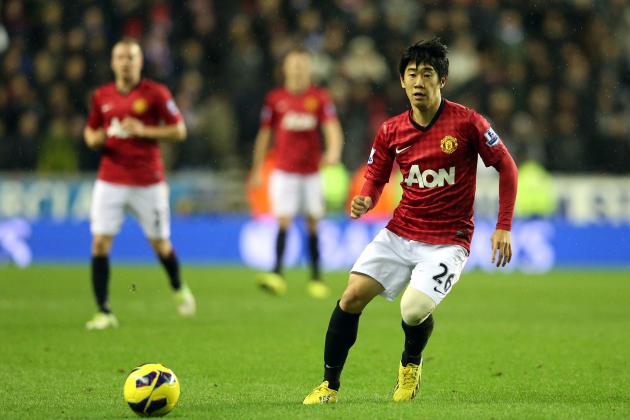 David Rogers/Getty Images

Michael Carrick's well-deserved rest will allow Shinji Kagawa to get another game in, and the Japanese international will remind Manchester United fans what they have been missing while he has been out due to injury.
Kagawa is a wonderfully intelligent and creative player in the attack, and he is one of the few United players who is equally dangerous as a goal-scorer and as a distributor.
He showed his quality early in the season before going down with a knee injury, and this match will give him the chance to work his way back into a regular role with the team.
West Ham will struggle to limit his impact on the contest, and he will make the most of his chances this weekend.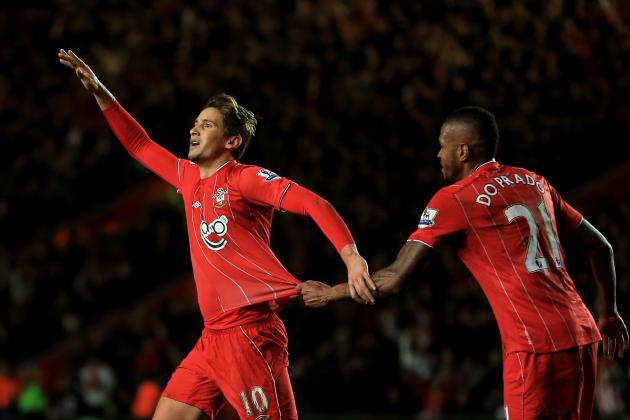 Richard Heathcote/Getty Images

Southampton's record signing proved his worth over the week by scoring his team's lone goal in a 1-1 draw with Arsenal, and his positive form will continue against Chelsea.
Gaston Ramirez was handed both the No. 10 jersey and the No. 10 role upon his arrival in the south of England, and the Uruguayan's deft touch has helped him score three goals and record two assists in league matches this season.
His FA Cup campaign will get off to a fast start as he takes advantage of what is likely to be an open and exciting match with the Blues.
Ramirez will again be on the scoresheet, and he will deliver one of the most impressive performances of the weekend.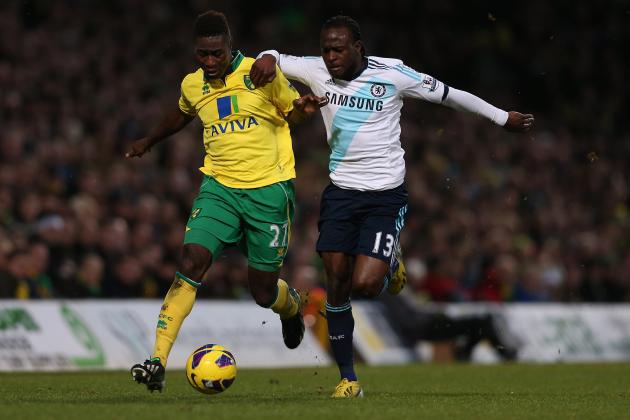 Julian Finney/Getty Images

Victor Moses arrived at Chelsea at the same time as Oscar and Eden Hazard, and this has caused him to spend more time on the bench than he would like.
But the talented young winger will likely get another chance to turn in an impressive match after he failed to make an impact in the Blues' 1-0 defeat to Queens Park Rangers.
That was a disappointing result, but Rafa Benitez is still unlikely to be putting all of his regular first-11 players on the field against Southampton.
There is an excellent chance Moses will have a spot in the lineup, and he will ensure that he does not go another match without creating danger for the opposing defense.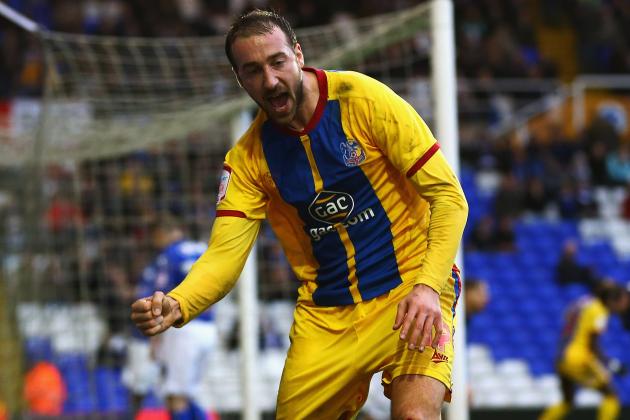 Matthew Lewis/Getty Images

Glenn Murray has proved to be a consummate Championship striker this season. The veteran forward has size and strength, and he is leading the league with 22 goals.
While Murray has excelled atop the Crystal Palace formation, his playing style requires creative play from the midfielders behind him, and Wilfried Zaha has answered this challenge.
The winger's form has made him one of the top transfer targets in January, and he will be attempting to use the matchup with Stoke City as a chance to show that he can be effective against EPL defenses.
While Zaha will have an excellent day, his major contribution will be in providing service to Murray. The 29-year-old striker will be the one who receives the most recognition, and he will beat the Premiership's stingiest defense in this match.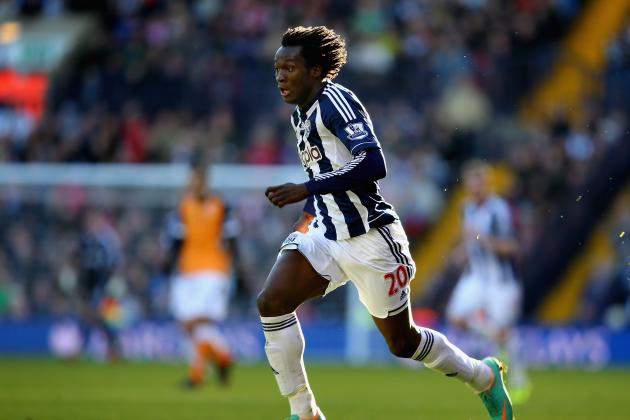 Clive Mason/Getty Images

While Steve Clarke has committed to playing many of his regulars this weekend against Queen Park Rangers, the upcoming match provides him with an ideal opportunity to give Romelu Lukaku a rare start.
The 19-year-old has started just seven Premier League matches this season, but his talent has been completely apparent in his 12 appearances as a substitute. He has seven goals thus far.
While he is still raw, Lukaku's size and strength make him a unique attacking threat, and QPR's defense is not equipped to handle such a powerful player.
If he is included in the first-11, Lukaku will use the opportunity to turn in an exceptional performance.