Are Commits Concerned with USC Struggles?
Use your ← → (arrow) keys to browse more stories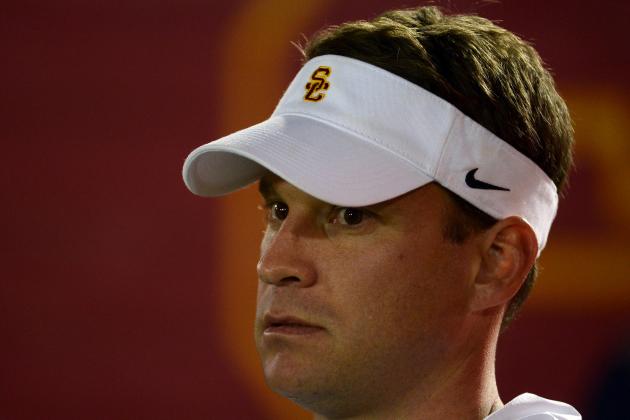 Harry How/Getty Images

SAN ANTONIO - No USC commit here at the U.S. Army All-American Bowl is thrilled by the Trojans' season, capped by an unflattering loss to Georgia Tech in the Sun Bowl. A season that could have ended with a national championship became a 7-6 dud. The recruiting class is not falling apart, but the disappointing season has resulted in de-commitments: Max Redfield, Eddie Vanderdoes and Eldridge Massington. But eyebrows -- and questions -- are being raised around this town about exactly what's going on with the Trojans...