NHL Lockout: Adding Teams to the Stanley Cup Playoffs Would Be a Huge Mistake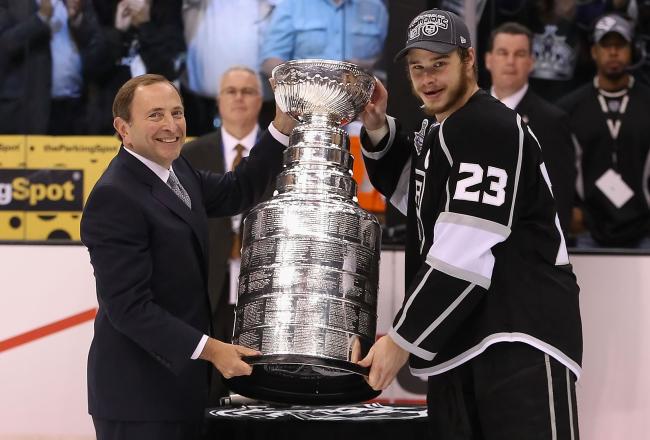 Christian Petersen/Getty Images
The NHL lockout has given hockey fans a number of possible league changes to discuss and debate while we wait for actual games to watch, and one topic that has recently been brought up again is the possibility of adding more teams to the Stanley Cup playoffs.
The latest information comes from Nick Kypreos of Sportsnet:
Although it hasn't been brought up in negotiations both #NHL #NHLPA have had internal discussions on 4 more teams qualifying for playoffs

— Nick

Kypreos

(@RealKyper) January 2, 2013
Kypreos' tweet doesn't specify if this change would be for a shortened 2012-13 season only, or a permanent change for future years.
Should more teams be added to the Stanley Cup playoffs?
There's also no information on how the playoff format would change with more teams, but it doesn't matter because having additional playoff teams is such an awful idea. The league and its players should not waste important time in CBA meetings talking about this issue.
There is nothing wrong with the current playoff format, so if it's not broken, there's no need to fix it or make changes.
I understand that there are some possible benefits to adding more playoff teams to the current setup. Allowing a larger number of clubs into the postseason would help more teams earn higher revenue.
After Forbes recently revealed that 13 teams lost money last season, it's not hard to understand why some owners may want the opportunity to earn some extra cash, which can be substantial if their team advances multiple rounds.
However, would it be worth changing the playoff system just to give a few extra teams a couple more home postseason games? No, it would not.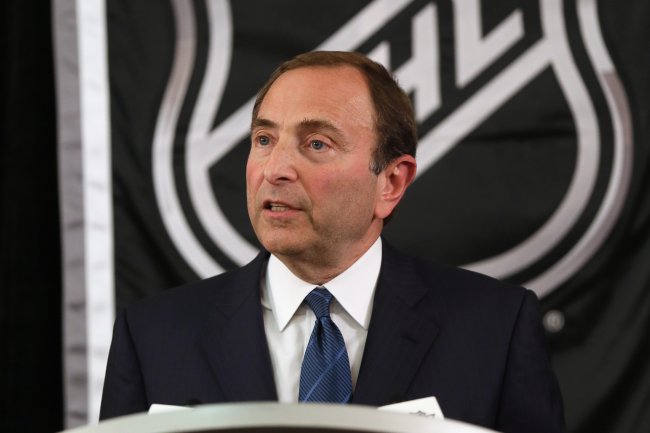 Bruce Bennett/Getty Images
If 20 of the 30 teams in the NHL qualified for the playoffs each year, hockey would have the largest percentage of teams making the postseason than any other major North American sports league. Here's the percentage of teams who make the playoffs in the other 3 major sports leagues.
| | | | |
| --- | --- | --- | --- |
| League | Total Teams | Playoff Eligible Teams | % |
| NFL | 32 | 12 | 37.5 |
| NBA | 30 | 16 | 53.3 |
| MLB | 30 | 10 | 33.3 |
Having two thirds of the NHL qualify for the playoffs is way too high of a percentage. If additional teams are added, mediocre clubs would have an opportunity to win the Stanley Cup that they don't deserve.
The playoffs should be a tournament in which only the top teams from the regular season are included.
Increasing the amount of teams eligible for the playoffs would also make the regular season less important.
Unlike Major League Baseball, there are usually quite a few NHL teams in playoff contention late in the season. The NHL doesn't need to add playoff teams to make March and April games more exciting.
In the current playoff format, if there are many series that go a full seven games in length, Game 7 of the Stanley Cup Final is played in mid-June.
If more teams are added to the playoffs, and a majority of the series go the distance, how close to July would the playoffs run?
Should any changes be made to the current playoff format?
The Stanley Cup should not be awarded in late-June or in July. The Cup Final should end in the middle of June so the draft can be toward the end of the month, with free agency beginning on July 1. There's no reason to chance that schedule.
Any kind of future realignment that the NHL and NHLPA may agree to in the future could force changes to be made to the playoff format. But as long as there are two conferences, each with 15 teams in three divisions, changing the postseason setup is a bad idea.
Money is a major factor in all sports—especially in the NHL, as we have seen throughout this lockout. However, ruining the current playoff system by allowing 20 teams to make the postseason instead of 16 is a change that shouldn't be made just to earn a little more money.
Unless the league expands at some point in the future, the current playoff format should not be changed.
Follow Nick on Twitter: Follow @NicholasGoss35
This article is
What is the duplicate article?
Why is this article offensive?
Where is this article plagiarized from?
Why is this article poorly edited?