What Can We Expect from Johan Santana in 2013?
Use your ← → (arrow) keys to browse more stories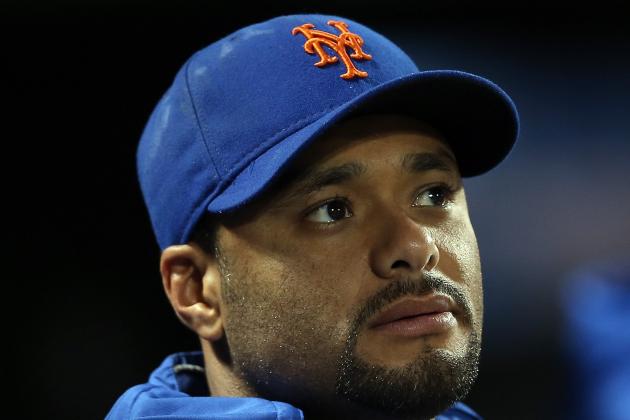 Elsa/Getty Images

Nobody knew what to expect from Johan Santana going into last season; he was coming off an incredibly long rehab process after a surgery that no other baseball player has returned from. Going through camp in Port St. Lucie, it looked as though Terry Collins was sitting on pins and needles every time Johan took the mound, just hoping he would walk off it with his health in check. Now as we look to 2013, there are still questions around Santana's health and performance, especially now that Sandy Alderson has shipped out the 2012 NL Cy Young winner in R.A. Dickey.