Bold Predictions for NFL Wild Card Weekend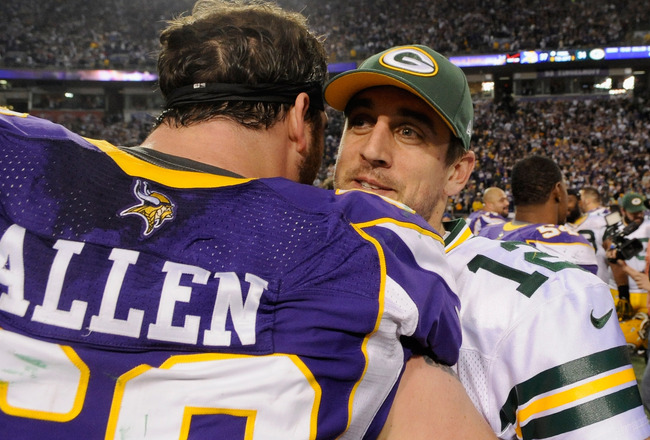 Hannah Foslien/Getty Images
The calendar has flipped from 2012 to 2013, and that means that in the National Football League the second season has begun, as eight teams prepare to take the field this weekend for the Wild Card Round of the playoffs.
The playoffs, much like the regular season, are filled with their fair share of surprises, as evidenced by the fact that last year a 9-7 New York Giants team ran the table and emerged as Super Bowl champions.
The very nature of surprises makes them difficult to predict, but I never let that stop me before, so in that spirit here's a look at a bold prediction for each game in Wild Card Weekend.
A.J. Green Will Tally 150 Receiving Yards with a Touchdown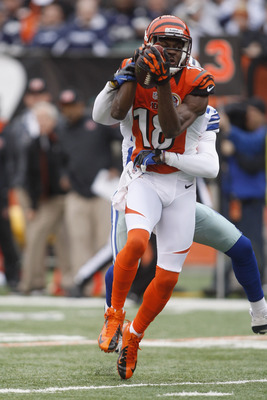 John Grieshop/Getty Images
The final quarter of the NFL season wasn't especially kind to the Houston Texans, as after only losing one of their first 12 games the Texans dropped three of four to end the year, dropping Houston into the third seed and costing the team a bye week.
That late swoon was due in large part to a secondary that was exposed over the last month of the season, allowing a huge game to New England Patriots Tom Brady in Week 14 and giving up a number of big plays.
That secondary will continue to be an issue on Saturday, as wide receiver A.J. Green of the Cincinnati Bengals will gash the Texans for over 150 receiving yards and score in a win by the Bengals that avenges last year's playoff loss in Houston.
Aaron Rodgers Will Throw Four Touchdown Passes Against the Vikings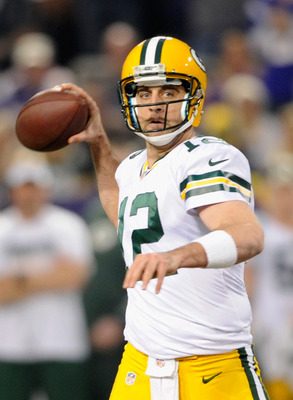 Hannah Foslien/Getty Images
The Green Bay Packers saw their hopes of getting a first-round playoff bye dashed a week ago, as running back Adrian Peterson rushed for nearly 200 yards in a victory by the Minnesota Vikings that got Minnesota into the postseason and dropped the Packers to the third seed in the NFC.
However, Green Bay quarterback Aaron Rodgers can hardly be blamed for the loss, as while the eight-year veteran lost a fumble Rodgers also threw for 365 yards and four scores in the loss.
The two teams meet again this week at Lambeau Field for a wild-card playoff game, and for the second straight week Rodgers will have a huge game, tossing four more scoring strikes in a Green Bay victory.
Ray Lewis' Storied NFL Career Will End on Sunday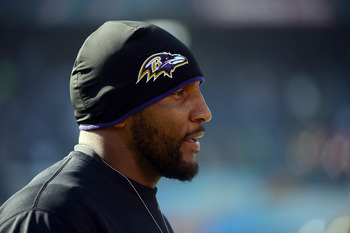 Harry How/Getty Images
The Baltimore Ravens received some bittersweet (if somewhat expected news) on Wednesday, as while linebacker Ray Lewis may make a return to action this week after tearing his triceps muscle in Week 6, the 17-year veteran informed his teammates and coaches that this playoff run will be "his last ride" according to the team's Twitter feed.
Unfortunately for Lewis, that ride isn't going to last long, as a Baltimore defense that has been ravaged by injuries and is a shell of its formerly formidable self will be carved up by quarterback Andrew Luck in a win by the Indianapolis Colts.
Quarterbacks Will Outrush Running Backs Sunday Night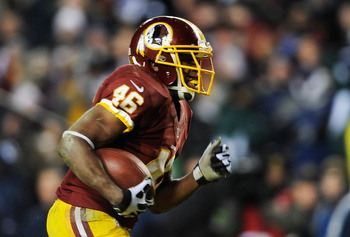 Patrick McDermott/Getty Images
The last playoff game of Wild Card Weekend features a pair of rookie quarterbacks and two of the NFL's most productive running backs, as Alfred Morris of the Washington Redskins and Marshawn Lynch of the Seattle Seahawks prepare to square off in the nation's capital.
Morris and Lynch combined for over 3,200 rushing yards and 24 touchdowns this year, but yardage will be hard to come by on Sunday night, as both the Redskins and Seahawks ranked in the top 10 in the NFL in run defense in 2012.
In fact, it will be mobile quarterbacks Robert Griffin of the Redskins and Russell Wilson of the Seahawks that find the most running room, as Griffin and Wilson combine to rush for more yardage than Lynch and Morris in a closely-contested game won by Seattle.
Keep Reading