The Free Agent Each NFL Team Can Least Afford to Lose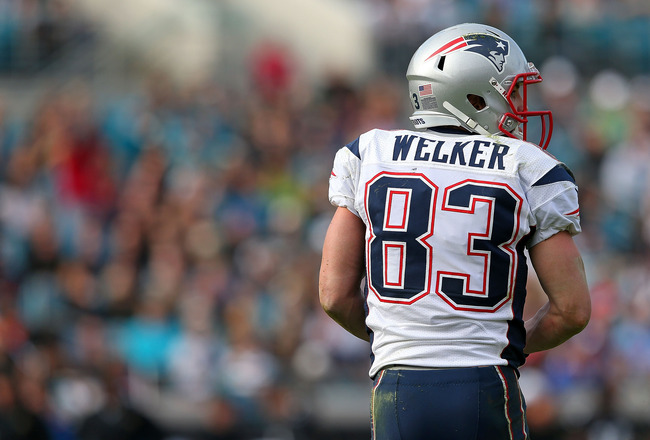 Mike Ehrmann/Getty Images
The NFL playoffs are looming, but it's never too early to start talking about the next offseason. After all, 62.5 percent of the league is already looking ahead.
Free agency will bring a buzz to the NFL again in March, and every team has its share of free agents hitting the market. Which ones are the most important for each team?
Click through to find out.
Arizona Cardinals
Kevin C. Cox/Getty Images
The list of free-agents-to-be for the Cardinals is not exactly filled with quality players. After all, nobody in Arizona will shed a tear if D'Anthony Batiste signs elsewhere.
Paris Lenon and his 91 tackles might be missed—though Pro Football Focus rates him as the third-worst inside linebacker in the league—but the biggest loss would be Kerry Rhodes.
The veteran safety has been solid for the Cardinals, allowing a passer rating of just 63.5 on passes thrown his direction. He has also intercepted four passes, returning two for touchdowns.
Atlanta Falcons
Kevin C. Cox/Getty Images
The Falcons have a few decisions to make this offseason on quality players.
Tony Gonzalez is an unrestricted free agent, but he very well could retire. Brent Grimes has been out with an injury most of the year, but he has been a quality defensive back for the Falcons.
The player Atlanta can ill-afford to lose the most is safety William Moore, however.
Moore has thrived in Mike Nolan's defense.
Baltimore Ravens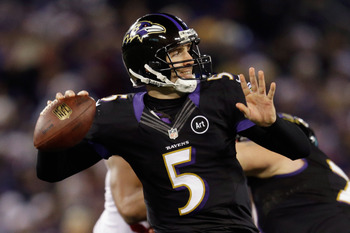 Rob Carr/Getty Images
Is there any single position more important than quarterback on a NFL team?
Whatever your feelings about Joe Flacco might be, the fact remains that he has helped take the Ravens to the playoffs every season he has been in the NFL.
His play this season has not warranted the massive contract he might have wanted, but Baltimore would be taking a few steps back if they choose to let him walk.
Buffalo Bills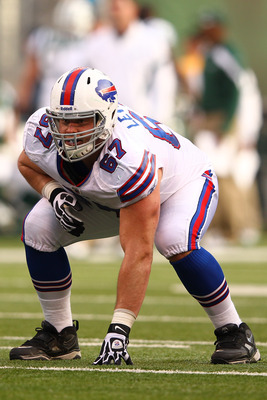 Al Bello/Getty Images
Apologies to Tarvaris Jackson, Tyler Thigpen and Tashard Choice, but the Bills must find a way to keep Andy Levitre.
The big lineman has been great for the Bills. Quality offensive linemen are at a premium, so Buffalo would do well to lock him up as soon as possible.
Carolina Panthers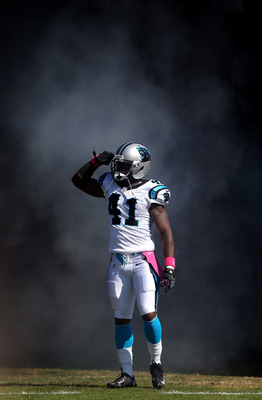 Streeter Lecka/Getty Images
The Panthers have a short list of future free agents at the moment, few of which are major contributors on the team.
One man who would be good to bring back is Captain Munnerlyn.
Aside from doing a good job as a return man, Munnerlyn ascended to starting cornerback and helped the Panthers become a pretty good pass defense.
Chicago Bears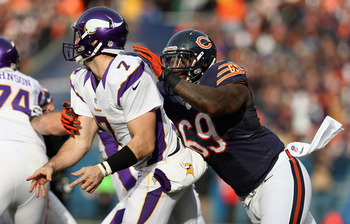 Jonathan Daniel/Getty Images
The Bears defense was fearsome this season, and a big reason for it was a stout defensive line.
Henry Melton was a big presence in the middle of that line, nabbing six sacks as a defensive tackle. Israel Idonije is another guy to look at here, but the Bears have Shea McClellin in waiting.
Cincinnati Bengals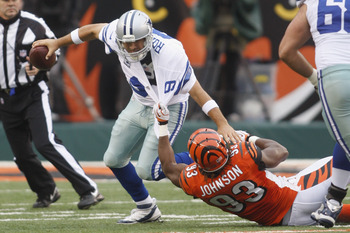 John Grieshop/Getty Images
Michael Johnson is good against the run, and he racked up 13 sacks this season. The Bengals would do well to keep him.
Cleveland Browns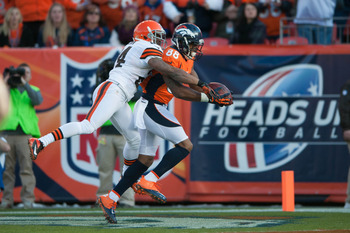 Dustin Bradford/Getty Images
The Browns have an underrated defense, and Sheldon Brown was a big part of it.
Brown has had a solid season opposite Joe Haden. He might not be a spring chicken, but Brown still has some quality play left in him.
Dallas Cowboys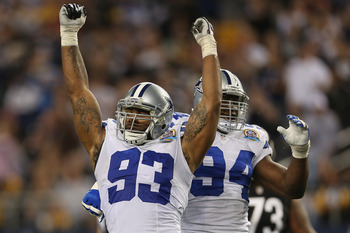 Ronald Martinez/Getty Images
He might not get the same recognition as his teammate, Demarcus Ware, but Anthony Spencer has been the Cowboys' best defender this season.
Ware edged Spencer out by a half sack, but the latter more than doubled Ware up in tackles. He has been great against the run as well.
Denver Broncos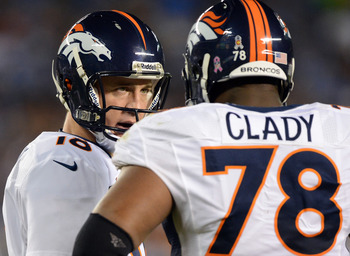 Harry How/Getty Images
This is the easiest call to make across the NFL.
Ryan Clady is one of the league's best left tackles, and he has done an excellent job protecting Peyton Manning's blind side. The big lineman allowed just one sack and seven quarterback hits all season, and it is imperative Denver keep him.
Detroit Lions
Gregory Shamus/Getty Images
The Lions don't have much to work with in terms of players eligible for free agency, but Cliff Avril is an easy choice here.
The pass-rusher had a down season, but still managed 9.5 sacks. The Lions could go after a pass-rusher to replace him in the draft, but they could just re-sign him and try to address a different position.
Green Bay Packers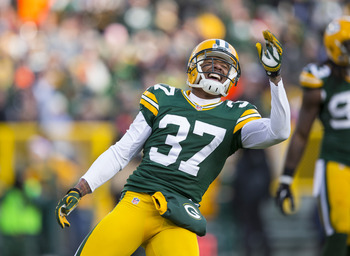 Tom Lynn/Getty Images
Greg Jennings is likely hitting the market this March, but the Packers can afford to lose him for the price he will demand. After all, the offense did just fine without him when he was injured the past couple of seasons, and Randall Cobb is coming into his own as a weapon.
Their biggest loss in free agency would be Sam Shields.
The speedy cornerback has allowed just 46.5 percent of passes thrown his way to be completed to the tune of a 61.4 passer rating. Keeping him together with Tramon Williams and (my vote for) defensive rookie of the year Casey Hayward would be great for that defense.
Houston Texans
Frederick Breedon/Getty Images
He might be a secondary player on that offense, but James Casey is a versatile piece that has made some big contributions.
Connor Barwin is another guy to look at here, but he went from 11.5 sacks to just 3.5 this year despite J.J. Watt's monster presence on the line.
Indianapolis Colts
Bob Levey/Getty Images
Dwight Freeney has been a fixture on that Colts defense for a decade, but the 32-year-old is in decline and likely on his way out.
One player who the Colts need to keep is punter Pat McAfee. He is a good, young punter who ranked sixth in the league with an average of 47.9 yards per punt.
Jacksonville Jaguars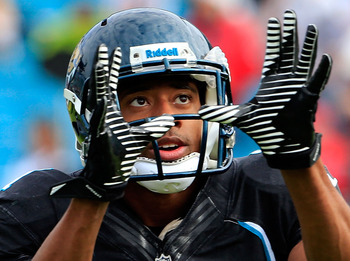 Sam Greenwood/Getty Images
The Jaguars secondary isn't very good, and losing their best cornerback would just make it atrocious.
They need to re-sign Derek Cox.
Kansas City Chiefs
Jason Miller/Getty Images
The player the Chiefs are most likely to lose this offseason is the player they can least-afford to let go.
Dwayne Bowe is Kansas City's best offensive player next to Jamaal Charles. Without him, the receiver situation looks bleak. Jon Baldwin has not developed, Dexter McCluster is too inconsistent and Steve Breaston is a complementary player at best.
Miami Dolphins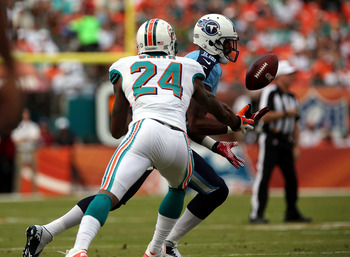 Marc Serota/Getty Images
Brian Hartline might have crossed the 1,000-yard threshold on an offense lacking in receiving weapons, but the Dolphins would do better to use some of that money to go after Dwayne Bowe, Mike Wallace or Greg Jennings.
Sean Smith might not be the most consistent cornerback, but he is the best one Miami's got. Without him they have a twice-castoff Dimitri Patterson and Richard Marshall coming off a back injury.
If Smith isn't your cup of tea, Randy Starks is next in line; the big defensive lineman has had a great season.
Minnesota Vikings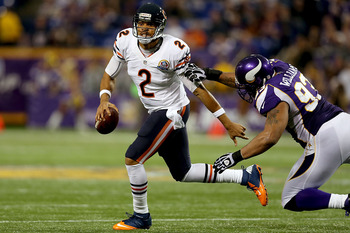 Matthew Stockman/Getty Images
He might be best-known for his involvement in the StarCaps case, but Kevin Williams has been a good defensive lineman for the Vikings for years.
New England Patriots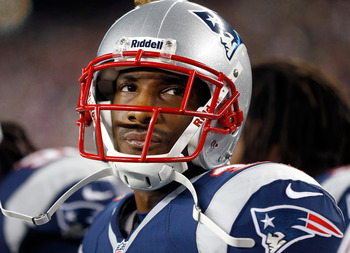 Jim Rogash/Getty Images
Wes Welker will be the big story this offseason, but the Patriots can easily replace him with a cheaper or rookie option.
New England took a bit of a risk when it traded a mid-round draft pick for Aqib Talib. He was still serving a four-game suspension for violating the league's performance-enhancing drug policy, and his off-field issues have been headaches.
He has been nothing but a model citizen thus far with the Patriots, however, and his presence has improved that perennially weak secondary.
New Orleans Saints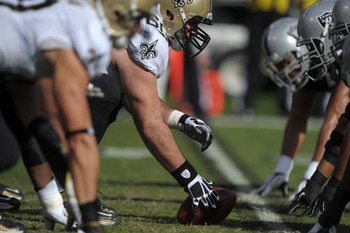 USA TODAY Sports
New Orleans does not have many big impending free agents, but one man the team must retain is Brian de la Puente.
The big lineman has turned into one of the league's best centers. He is well-rounded, protecting Drew Brees and blocking well in the run game alike.
The Saints already lost Carl Nicks last year; they can ill afford to lose another big man in the middle.
New York Giants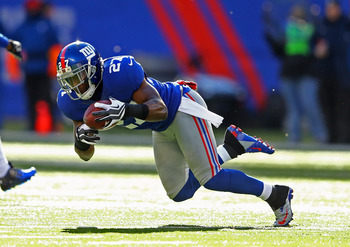 Al Bello/Getty Images
One of the more unexpected stories this season came out of the New York Giants backfield, from which Stevie Brown emerged.
The former seventh-round draft pick is a restricted free agent, so the likelihood he leaves is slim, but the Giants could use him and his ball-hawking ways.
Kenny Phillips is an unrestricted free agent as well, making it more imperative the Giants keep Brown.
New York Jets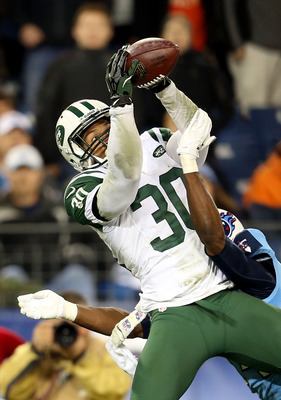 Andy Lyons/Getty Images
The Jets will be entering cap hell this offseason, so they can afford to lose just about anyone.
Their biggest loss would be LaRon Landry, who bucked the injury-prone label this season and performed well enough to earn a Pro Bowl berth. Losing him would force the Jets to fill the hole with a cheap free agent option or use a draft pick on a safety.
Oakland Raiders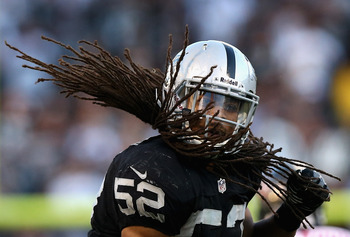 Ezra Shaw/Getty Images
This was quite the tossup between Philip Wheeler and Shane Lechler, who might just be the best punter in NFL history.
In the end, taking the team's defensive MVP is more important.
Wheeler led the team with 150 tackles as he seems to have found his groove in Oakland. Ideally the Raiders will keep both of these guys.
Philadelphia Eagles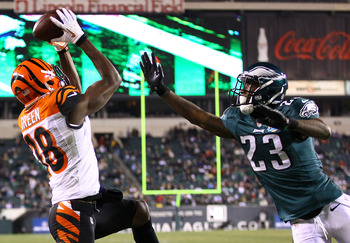 Al Bello/Getty Images
Which free agent can the Eagles least afford to lose? That is a tough question to answer.
Philadelphia does not have many impending free agents, and none of their potential free agents are all that palatable. Dominique Rodgers-Cromartie could be the man to list here, but he has been terrible in that secondary since coming over from the Cardinals.
Pittsburgh Steelers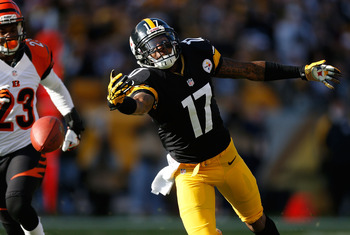 Gregory Shamus/Getty Images
He has not lived up to his potential this season, but Mike Wallace is clearly a big part of the Pittsburgh offense.
The Steelers might not have the ammunition to keep him this season, especially after slapping him with the franchise tag last season. The speedy receiver was targeted a team-high 116 times this season, but he caught just 64 of them for 838 yards.
He just needs to work on the drops.
San Diego Chargers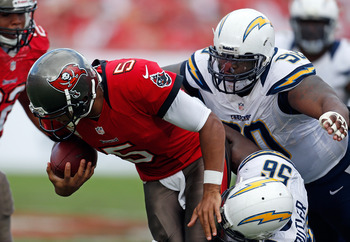 J. Meric/Getty Images
There is not much to say about this San Diego team when its biggest free agent is Aubrayo Franklin. He has had a decent season, but even Shaun Phillips is undeserving here.
San Francisco 49ers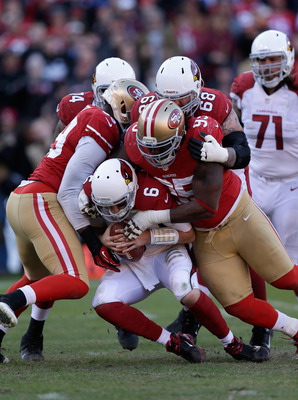 Ezra Shaw/Getty Images
The 49ers have streamlined their operation so well that they are re-signing who they want before they ever sniff the open market. NaVorro Bowman is the latest example of that, signing an extension mid-season.
As a result, they really have no must-keep free agents. Ted Ginn Jr. has outlived his usefulness as a kick returner, and Randy Moss had his moments in an otherwise forgettable season as a decoy.
But there is one guy they should try to keep. Ricky Jean-Francois has done a fine, underrated job as the team's nose tackle, helping the likes of Bowman and Patrick Willis along the way.
Seattle Seahawks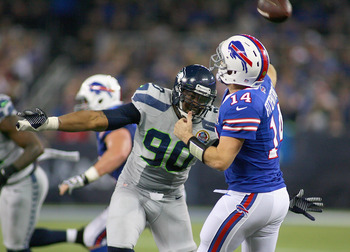 Rick Stewart/Getty Images
Jason Jones might be a rotational player, but he gets in on plenty of action for the Seahawks. He has been pretty good when he gets on the field, too.
St. Louis Rams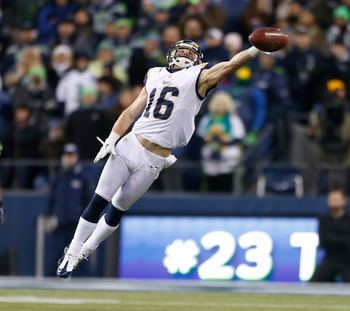 Otto Greule Jr/Getty Images
The trouble with Danny Amendola is that he is injury prone. Whether it's bad luck or bad physiology, the talented receiver has simply missed too much time over the past couple of seasons.
He is, however, St. Louis' best receiver when healthy. He could anchor that receiving corps for the Rams, perhaps saving them from utilizing another high draft pick on a receiver in the process.
They can't do that if he signs elsewhere, however.
Tampa Bay Buccaneers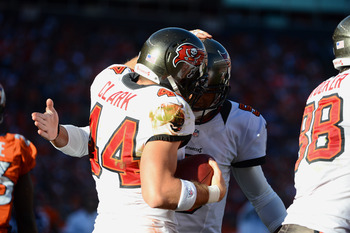 Garrett Ellwood/Getty Images
The Bucs aren't encumbered with an overabundance of quality hitting the free agent market, but one player who has been a nice surprise is Dallas Clark.
The veteran tight end battled injuries before landing in Tampa Bay, and he had a decent first season with the Bucs. He is that seam threat the Bucs otherwise do not have, and they could use him for another year or two.
Tennessee Titans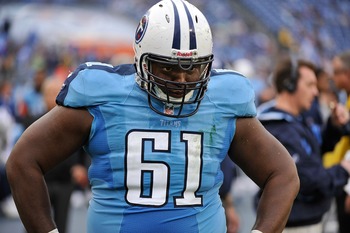 Frederick Breedon/Getty Images
The Titans might be losing Jared Cook this offseason, but he has never lived up to the hype.
Now one player hitting the market who they might want to lock up is Fernando Velasco. The big lineman has played well at center and left guard for the Titans; why force yourself to look for a replacement?
Washington Redskins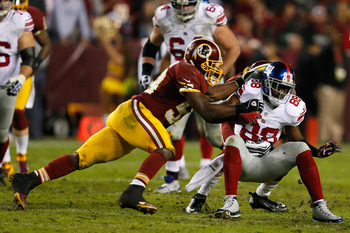 Rob Carr/Getty Images
It's not that Griffin has played lights out for the Redskins, but the cornerback has been quality depth at a position of need for his team.
Washington has had problems in the secondary, and they need to improve it without having to replace good pieces.
Keep Reading