5 Likely Holdouts of the 2013 NFL Offseason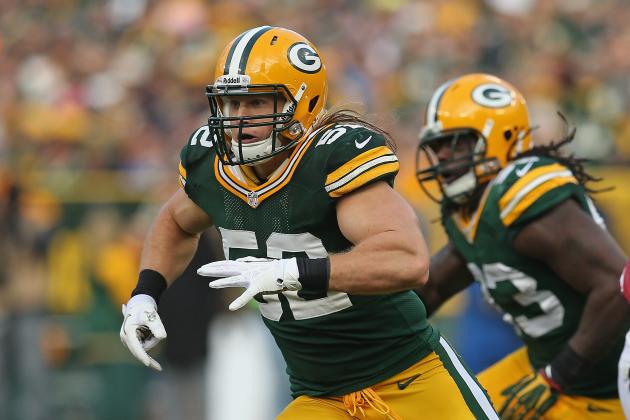 Jonathan Daniel/Getty Images

After a seismic Black Monday in the NFL, it's a good time to look at another inevitable and ugly offseason pastime.
So who are the most likely holdouts of the 2013 offseason? First, what makes someone a likely candidate to hold out?
Many times a player holds out before the final year of his contract. Further, the player needs to have negotiating power, which means the player needs to be significant to his team's success and have the eye of other NFL teams.
Last season we saw the successful holdouts of Matt Forte and Drew Brees. Conversely, we saw the unsuccessful holdouts of Wes Welker and Maurice Jones-Drew.
So what will 2013 bring?
Begin Slideshow

»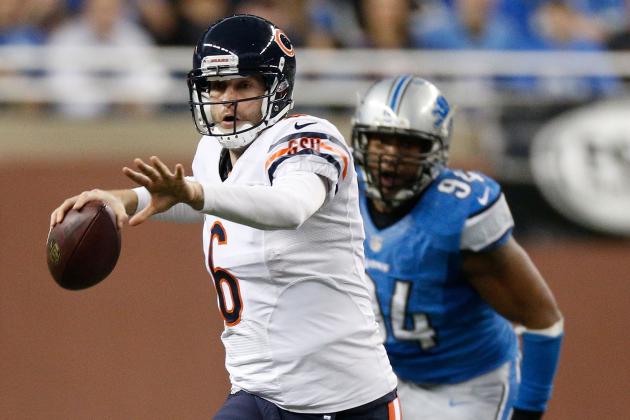 Gregory Shamus/Getty Images

Jay Cutler enters 2013 under the final year of his contract and holding out would be a savvy career move.
Overall, Cutler had a pretty good 2012 season. He has proven to be vital to the Bears success, as when he has been sidelined by injury in the past two seasons the Bears are 1-6.
When you look around the current NFL landscape, there are arguably a dozen NFL franchises with issues at quarterback. That's at least a dozen teams who would have serious interest in Cutler if he hit the open market.
Bears general manager Phil Emery has voiced on multiple occasions that the team considers Cutler its franchise quarterback, and moves such as the acquisition of Brandon Marshall, drafting Alshon Jeffery and the extension of Matt Forte support that claim.
Cutler has plenty of motivation to hold out this offseason. If he did, the Bears would have little choice but to concede and pay him a deserved but inflated contract.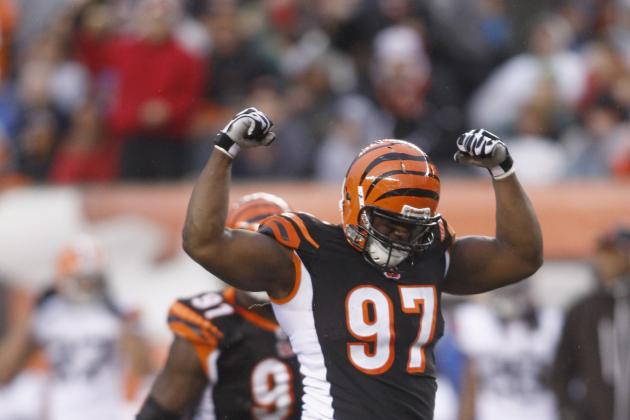 John Grieshop/Getty Images

Being a defensive tackle in Cincinnati doesn't garner one much national acclaim, but make no mistake that Geno Atkins commands the respect of his peers and the envy of NFL franchises.
Atkins will have significant negotiating leverage in the offseason, as the Pro Bowl defensive tackle enters the 2013 on the final year of his rookie contract—worth roughly $750,000.
Any NFL franchise that runs a 4-3 defensive system would pay heavily for Atkins' services.
How much would Atkins command?
The highest paid defensive tackle is Ndamukong Suh, who signed a five-year, $60 million deal in 2011. It's unclear if Atkins would get that much, but certainly he will ask to be in the financial range.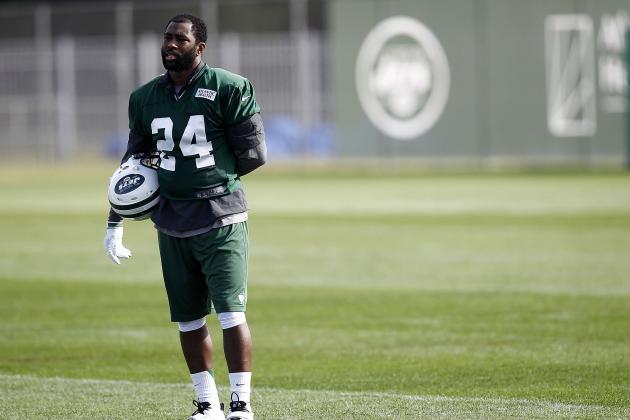 Jeff Zelevansky/Getty Images

It doesn't seem like that long ago that we all were glued to HBO's Hard Knocks as they chronicled the holdout of Darrelle Revis. He ended up receiving an extension, but look for the star corner to holdout again this offseason.
Revis was signed to a front-loaded contract, which will enter its final guaranteed season in 2013.
Even though Revis spent most of this past season on injured reserve, he certainly would have value on the open market.
Further, Revis has a legitimate beef with the Jets concerning his current contract. If you take a look at the 10 highest paid cornerbacks in 2013, you won't see Darrelle Revis listed.
In fact, his teammate Antonio Cromartie is on that list and is contracted to make $1.75 million more than Revis in 2013.
With the Jets retaining the services of Rex Ryan, perhaps the biggest cheerleader of Revis' services, brace yourselves for another Revis holdout.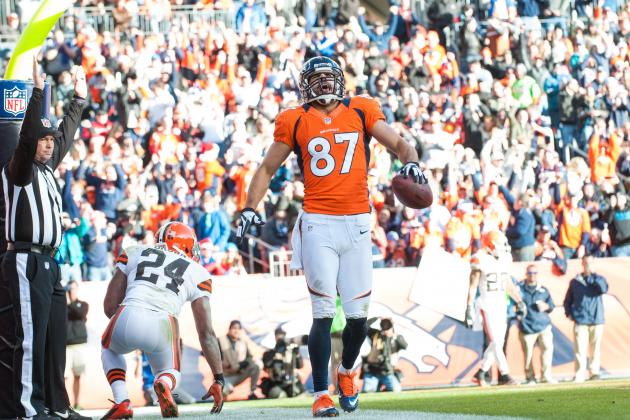 Dustin Bradford/Getty Images

The production of an 85-reception, 1,064-yard and 13-touchdown season doesn't match a contract valued at $758,000.
Decker has the least negotiating power of any other player on this list because of the guy throwing him the football. Nonetheless, Decker has outperformed expectations since arriving in Denver, and has proven to be a valuable receiver.
He won't garner a top contract at his position, but you can't argue that Decker's market isn't at least $5 million.
Denver will likely handle this situation before it gets to a holdout, but don't be surprised in Decker is absent from camp in 2013.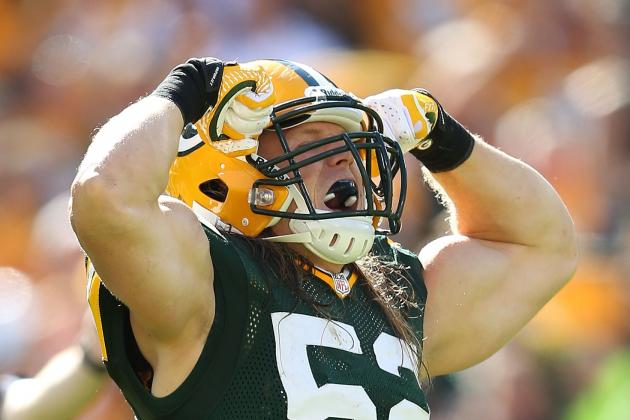 Andy Lyons/Getty Images

Clay Matthews has proven to be an elite pass rusher.
He isn't paid like one.
In 2013, Matthews is on the books for a mere $2.6 million contract. DeMarcus Ware was given a seven-year, $79 million deal, and you can look for Matthews to ask for a similar contract, if not a greater one.
Matthews has been a vital part of the Green Bay defense since he has entered the league in 2009. He has amassed 42.5 sacks, collecting 13 in 2012.
Beyond the X's and O's, Matthews has proven to be a marketing power through his various endorsements and prevalence amongst Green Bay promotions.
Green Bay is well aware of the value Matthews brings to its organization both on and off the field. Expect for a tenuous offseason of negotiating, as Matthews has both the market and the leverage to desire a top-tier NFL contract.