Oregon Football: Worst Case NCAA Sanction Scenarios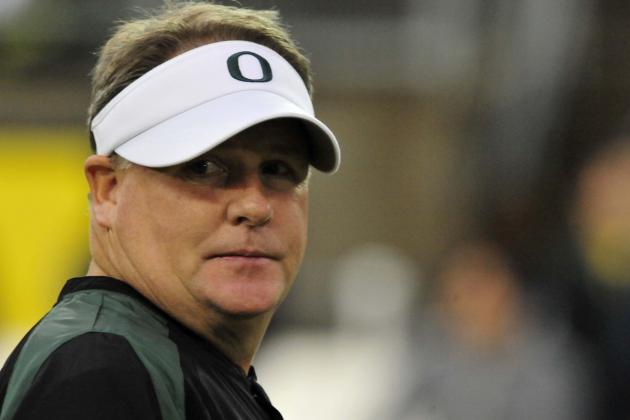 Steve Dykes/Getty Images

Lost in the buzz of a fourth-straight BCS Bowl appearance, and Chip Kelly's all but guaranteed departure to the NFL, is the possibility of NCAA sanctions casting a dark cloud over the University of Oregon football program.
The Oregon Ducks are under investigation by the NCAA for paying the sum of $25,000 to Willie Lyles, a third-party scouting director, for influence to former Ducks Lache Seastrunk and LaMichael James.
Lyles was paid the $25,000 not long after Seastrunk, a five-star prospect according to several recruiting services, signed with the Ducks in 2010, and he was claimed to have a mentorship to both James and Seastrunk.
Seastrunk has since left Oregon after a plummet down the depth chart and now plays for Baylor.
James is the Ducks' career rushing leader and now plays for the NFL's San Francisco 49ers.
The university reached an impasse with the NCAA's committee on infractions (COI) and the program will appear before the COI in spring.
At this point, no one is quite certain how severe the Duck's punishment will be for their violations of recruiting, but if history has told us anything, it's that Oregon could be facing severe penalties for the next several years.
Here are the worst case scenarios.
Begin Slideshow

»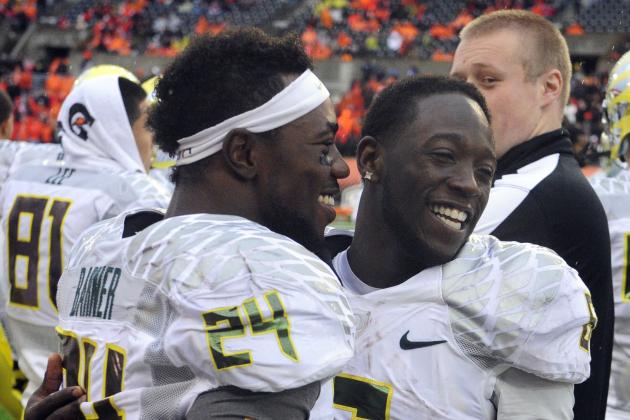 Steve Dykes/Getty Images

Oregon is in a very similar situation to USC in 2010, when the Trojans received some of the harshest penalties handed to a Division I program due to improper benefits received by Reggie Bush.
Part of USC's punishment was the loss of 30 scholarships over a three-year period.
The loss of scholarships would cut down the size of Oregon's roster; something that could be extremely detrimental due to the Ducks' style of play.
With a fast-paced offense and a defense that doesn't get much rest, depth is a huge factor to Oregon's success.
To state it plain and simple: fewer players equals less depth.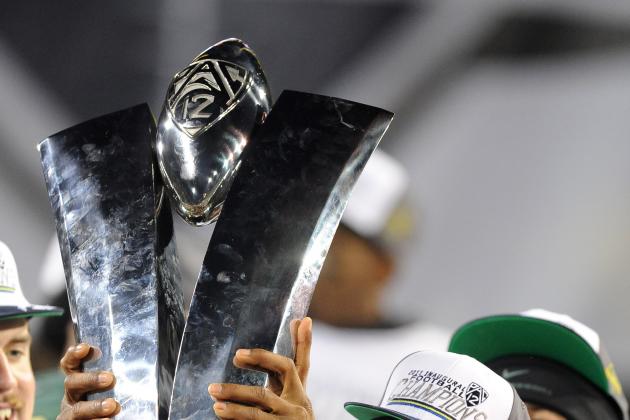 Steve Dykes/Getty Images

If the Willie Lyles situation turns into an absolute nightmare, then the Oregon Ducks could see their season end a lot sooner than they would like it to.
Sticking with the standard set by USC, you can assume that Oregon will receive a ban barring them from playing in the postseason for two years.
A postseason ban would mean no berth in the Pac-12 Championship Game, no berth in the playoff system and finally no berth in any bowl game.
The scholarship restrictions and bowl ban would effectively end the recruiting advancements Oregon has made in the past several years.
While schools such as USC and Miami had the long, storied history of both programs to keep them on life support while they were on probation, Oregon does not.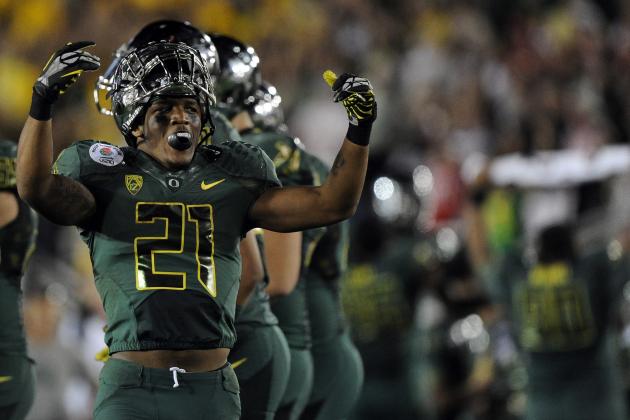 Harry How/Getty Images

Due to much of Oregon's success coinciding with LaMichael James' success, there is a possibility the NCCA could vacate wins from the 2010 and 2011 season.
You could also see Chip Kelly's multiple Coach of the Year Awards be taken away as well as James' 2010 Doak Walker Award.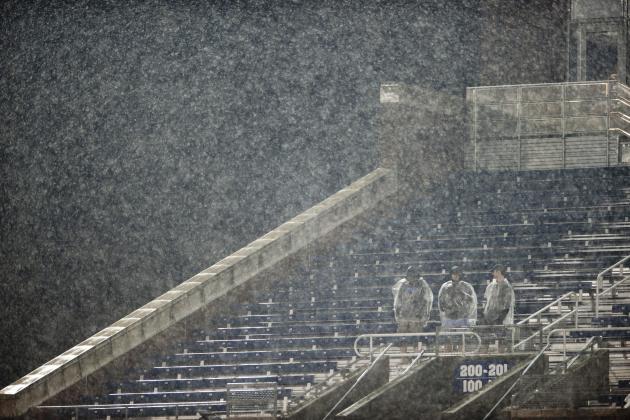 Cooper Neill/Getty Images

While the infamous Death Penalty is extremely unlikely, there is still a small chance that Oregon could receive it.
Southern Methodist University is the only modern Division I football program to receive the Death Penalty after they were deemed a repeat violator of providing improper benefits.